First of all, I want to thank you for the sweet comments on my last post.  I appreciate it.  Life isn't predictable and this is just how it is — The migraines started almost ten years ago and I don't see this changing any time soon.   But this week has been reasonable and I actually finished a project!  I also made a Christmas gift which I will share after the holidays. Hurray for time at the sewing machine.
I have wanted to make a quilted skirt for the Christmas tree for a long while.  Until now, I have just used a large piece of holiday fabric which I wrapped around the base of the tree.  But this year, we decided to decorate with two smaller trees instead of our usual very tall one.  This required two skirts, right?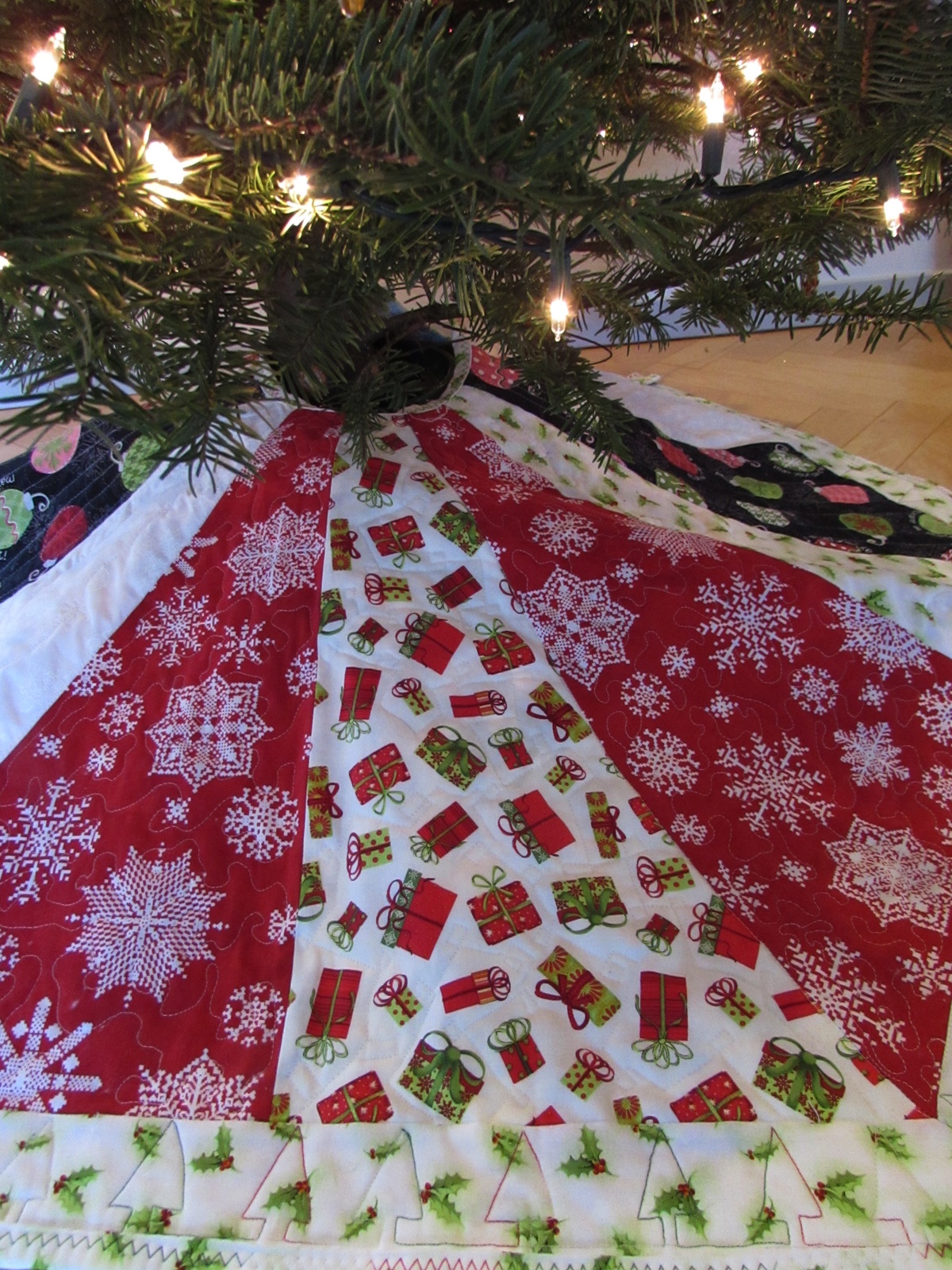 I used a selection of holiday fabric for this.  Several of the prints are from Tis the Season, a line I carry in my shop.  The black print, the white tone on tone, and the darker red snowflake print were in my stash. The skirt was based on a pattern by Judy Metsker of Night Owl Quilting. This pattern when finished was a bit smaller than I wanted.  However, I had an older version of her pattern; it looks as though the newer version has size options.
At any rate, it was a very simple pattern.  I chose to quilt it sampler style with a different motif on each fabric using a white Mettler thread. I stitched a stipple on the red snowflake fabric and a little boxy FMQ motif on the Christmas gift fabric.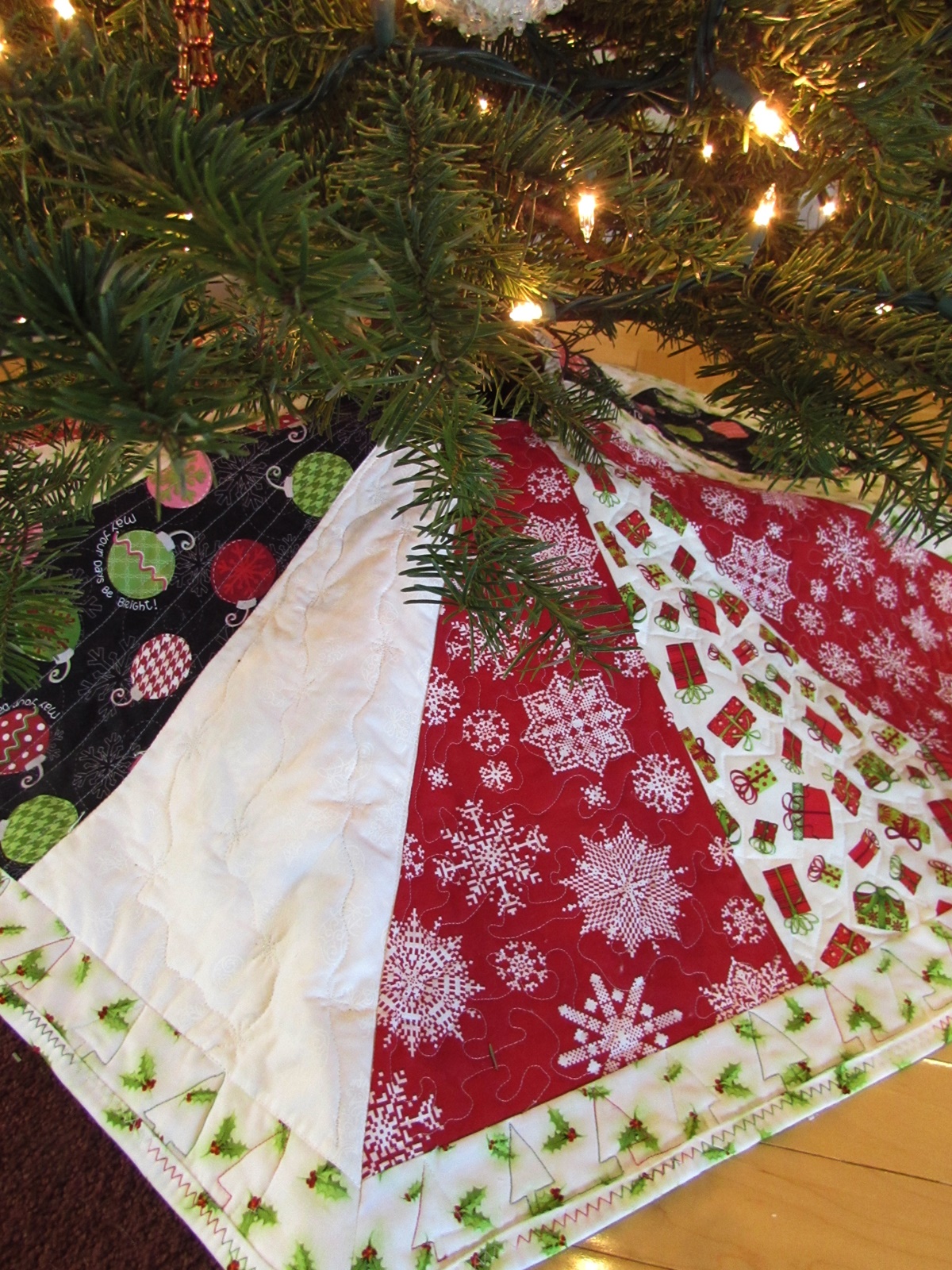 My favorite quilt motif is the row of basic Christmas trees I stitched along the border of the skirt.  I used a variegated Mettler thread in red, green and white which looks so festive.  On the white fabric I quilted a few wavy lines with stars on them.  I wasn't able to get a photo that really shows this motif very well. I machine stitched the binding down using a zig zag stitch with the same variegated thread.  I think it looks great.
The second tree remains wrapped with that holiday fabric I have been using for so long.  But that is fine. The house looks festive and Christmas is around the corner.  How about you?  Is your tree up? Holiday shopping well underway?  Julia and I plan to go to Sacramento on Friday afternoon for the finishing touches on Christmas shopping.  I usually try to finish up early as the crowds get so crazy the week before Christmas.
Finally, I will be hosting a fun giveaway on Instagram this weekend.  Be sure to pop over Saturday morning to find out the details!  I held one last weekend and it was a lot of fun so I am going to do it again. Maybe this is your weekend to win!
Linking up to my usual favorites.  Check them ot at the top of the page, under Link Ups.