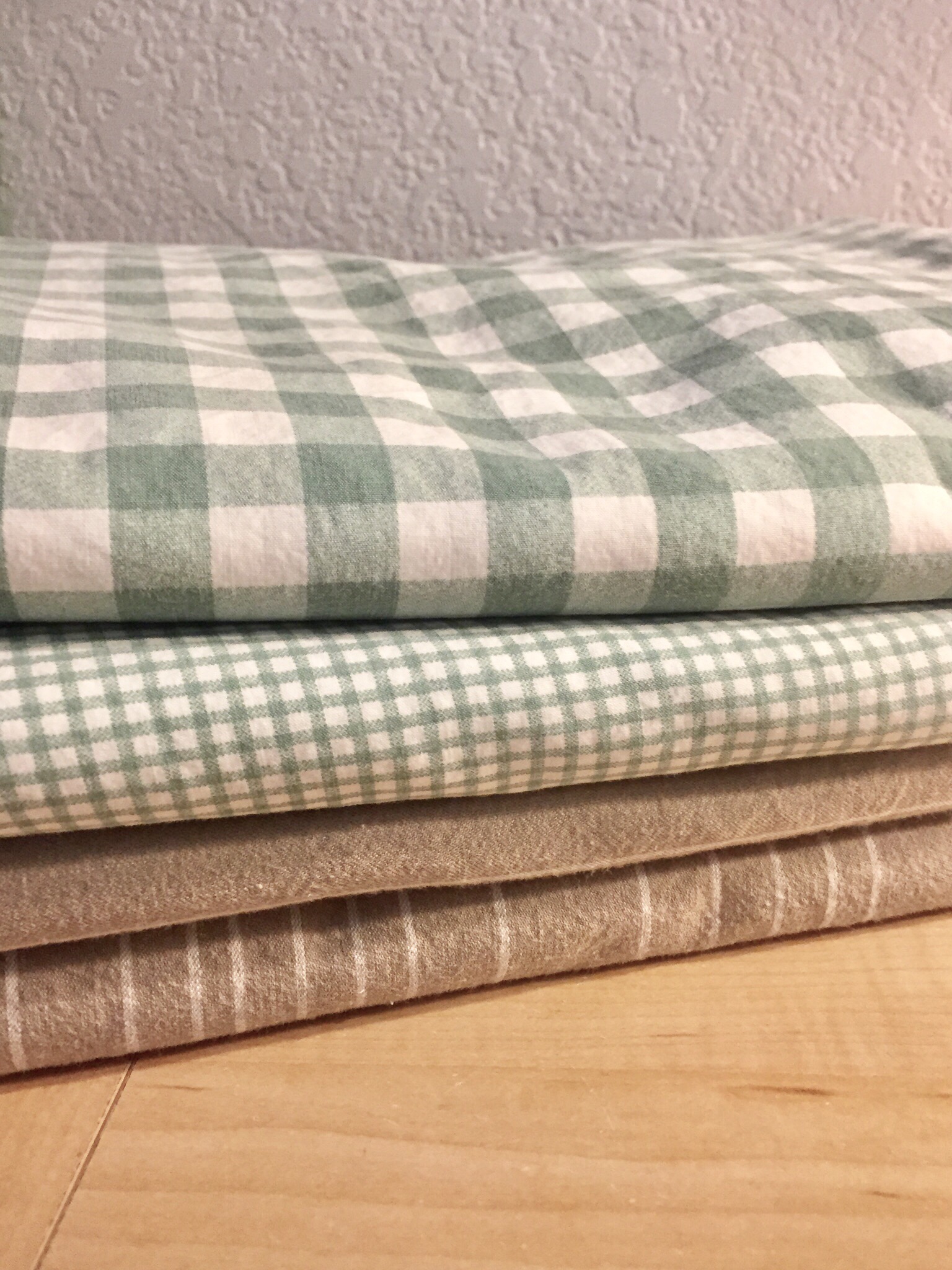 It has been a long time since I have written a Sunday Stash post. Maybe because I have been buying fabric constantly over the past months for my shop and it would be really boring if I wrote about each addition. Technically, that isn't my stash, but it is fabric and I do acquire it on a regular basis.
But today I want to share a couple of finds I had at the thrift store over the last several weeks. Every once in a while, I get lucky and find nice quality duvet covers in the thrift shop. I remember finding one a couple of years ago and using one half of it to back a scrappy quilt I had just made.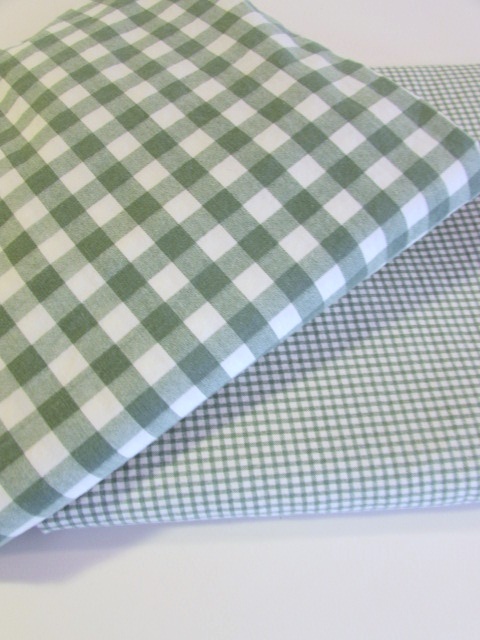 Duvet covers tend to be a quality cotton with more heft than quilting cottons. Thicker than sheets, they can be really durable. The first one I found is a pretty green color, maybe sage green or a dusty green? It has a gingham pattern on both sides, one check larger than the other. After separating the fop from the bottom and removing the hemmed or finished edges, both of these pieces netted out at 77″ x 84″. I should be able to back two lap size quilts with these and I paid a whopping $5.00 for the entire thing. There are no worn spots or stains – they look wonderful.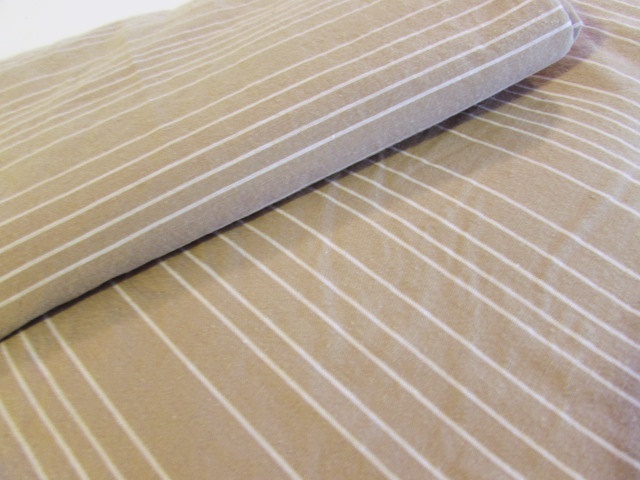 This is the next one I found. It is heavier than the green gingham – maybe similar to ticking or duck cloth? I took it home and laundered it. Then after removing buttons along one open edge, I split the top from bottom and removed the finished edges. It is a bit smaller, finishing at 60″ x 76″. As with the green pieces, it is free of spots or worn areas. I am thinking of a few different projects I may use these for. I am not sure if I will back a quilt with it because it is a little bit narrow. The neutral taupe color will be easily worked into a number of projects, I am thinking I will use this for some Christmas projects I have yet to begin. You'll have to wait until later to hear about these. 😉 For whatever reason, this duvet cover was a little bit more expensive but I happily paid $9.50 for it. It is still a lot of great fabric for the price! (Side note: I no issue paying a little more for items like this because the main thrift shops I frequent are in support of our local Hospice organization and I am very happy to support such an important group of caregivers.)
Anyway – that is the latest with regard to my stash. If you venture into a thrift store, take a quick peek at the linens area – I am thrilled when I find something like this because backing a quilt can be an expensive part of the project!