Yesterday I received a package in the mail. It was completely unexpected and absolutely made my day. I looked at the return address on the package, trying to figure out what it was and saw it was from Janine. Janine blogs at Quilts From the Little House and we became friends a couple of years back, when both of us were quite new to the quilt blogger community. When I saw her name I smiled to myself, wondering what the heck she had sent to me!
Take a look at this sweet gift – all wrapped up in a pretty floral fabric.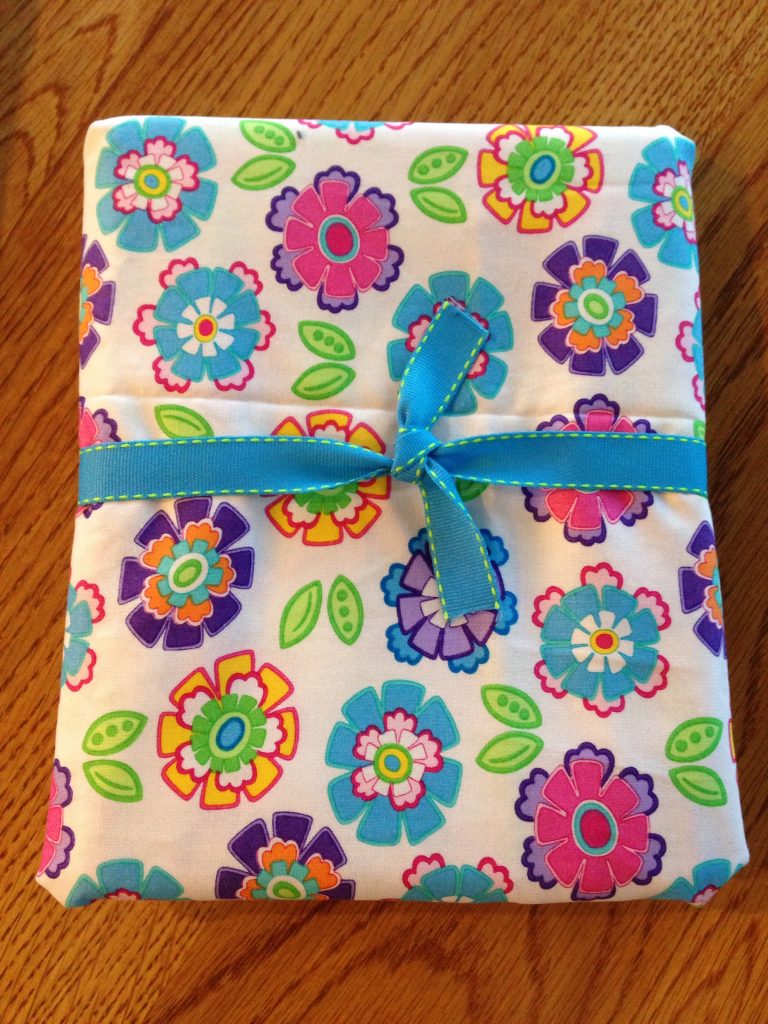 As if the fabric wasn't enough of a surprise, the gift inside was even more so. I got a bit choked up when I opened this. She made this adorable frame for me and tucked a picture of my new grandbaby inside.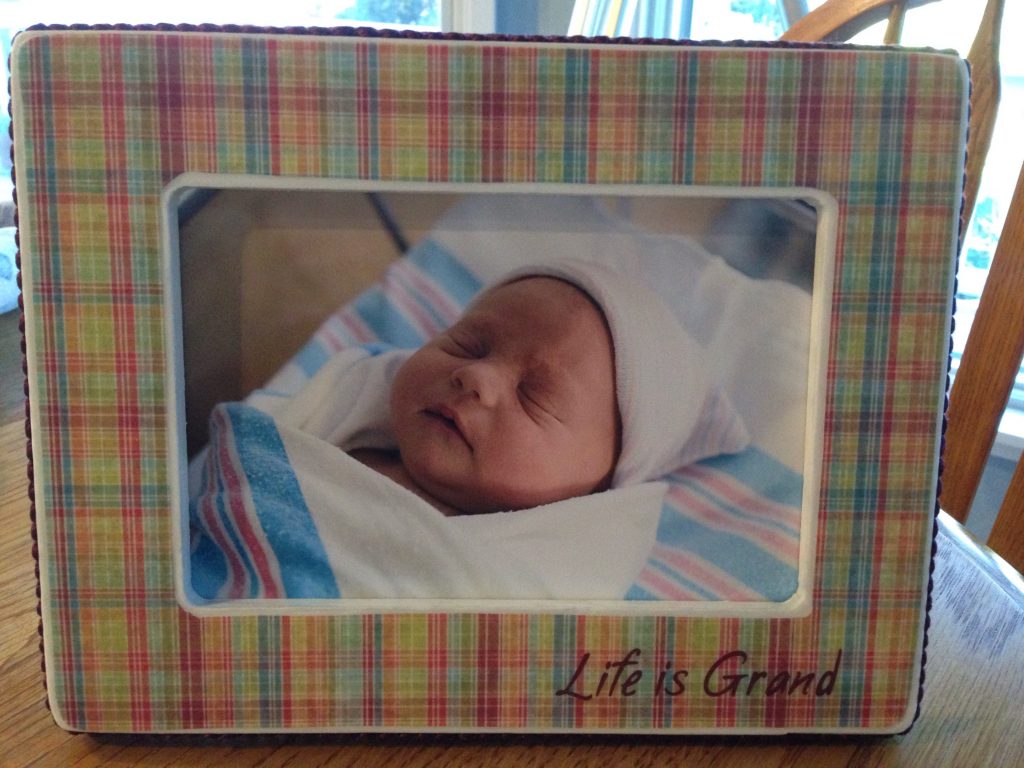 I love the little saying in the bottom right corner, Life is Grand. Isn't that perfect for a first time grandmother? She did a fantastic job with the frame. I think she decoupaged the plaid background on to a wooden frame and trimmed it out with a deep burgundy braid around the outer edge. It is lovely and I smile at Janine and Baby Girl each time I walk by it!
I want to talk about several more very kind quilt bloggers! I have been supported by this community so much during the new year as I expanded my Etsy shop to include quilter's cotton fabrics. People within this community have cheered me on, shopped my little shop, and shared what I have been doing. I am so appreciative of each act of kindness.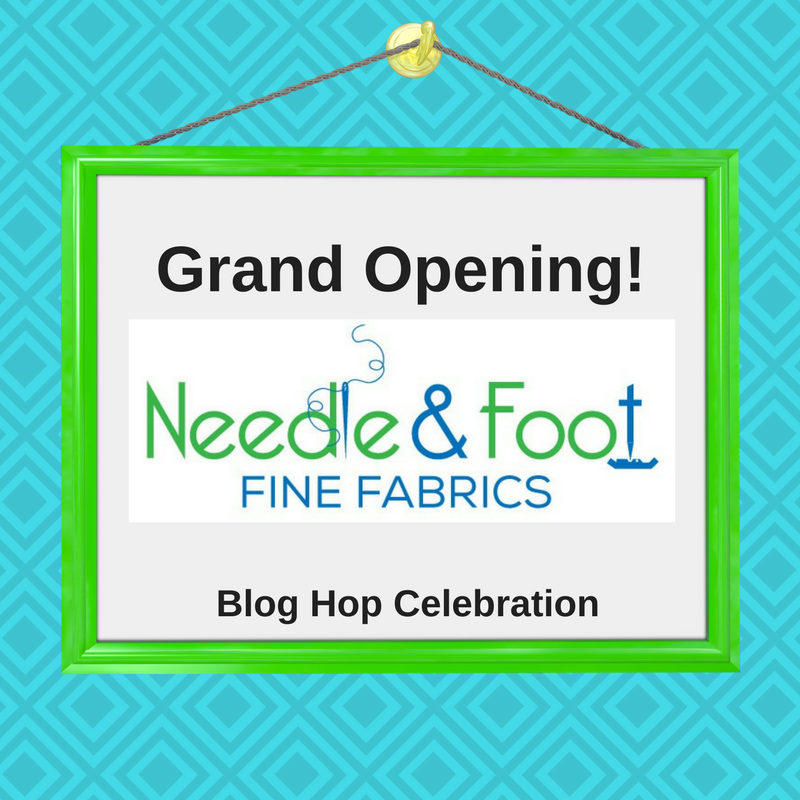 There are six bloggers who are, as I write this, making some really great projects using fabrics from Needle and Foot. They are participating in a Grand Opening Blog Hop to celebrate my shop and all of the gorgeousness it now offers. This event begins on Monday, March 20th and you won't want to miss it! There will be projects and fabric shared as well as giveaways at each stop along the hop. Mark your calendars and join in on the fun! I think I will leave it a surprise as to which bloggers are involved. A little anticipation is a good thing. Just know I am truly grateful to each of the six for helping to celebrate my expansion!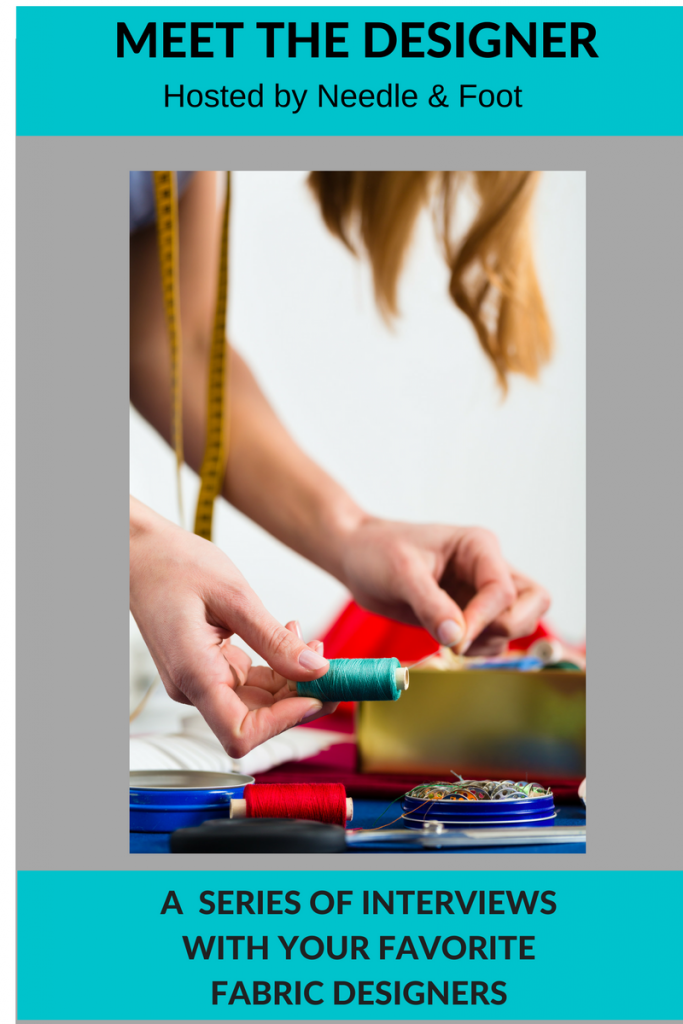 Finally, I had the good fortune to meet and talk with fabric designer, Maureen Cracknell, by phone this week. We had such a great conversation and I will share this with you on Tuesday next week as the second installment of my "Meet the Designer" series. Maureen is a talented and incredibly kind individual and I feel grateful to have had this opportunity. I hope you will come back and check out the interview and get to know her better too. As with the first Meet the Designer post, all of the fabric in my shop, designed by the featured designer (Maureen Cracknell this time!) will be on sale for the week. This will be a great opportunity to pick up some gorgeous Garden Dreamer cuts at a reduced prices.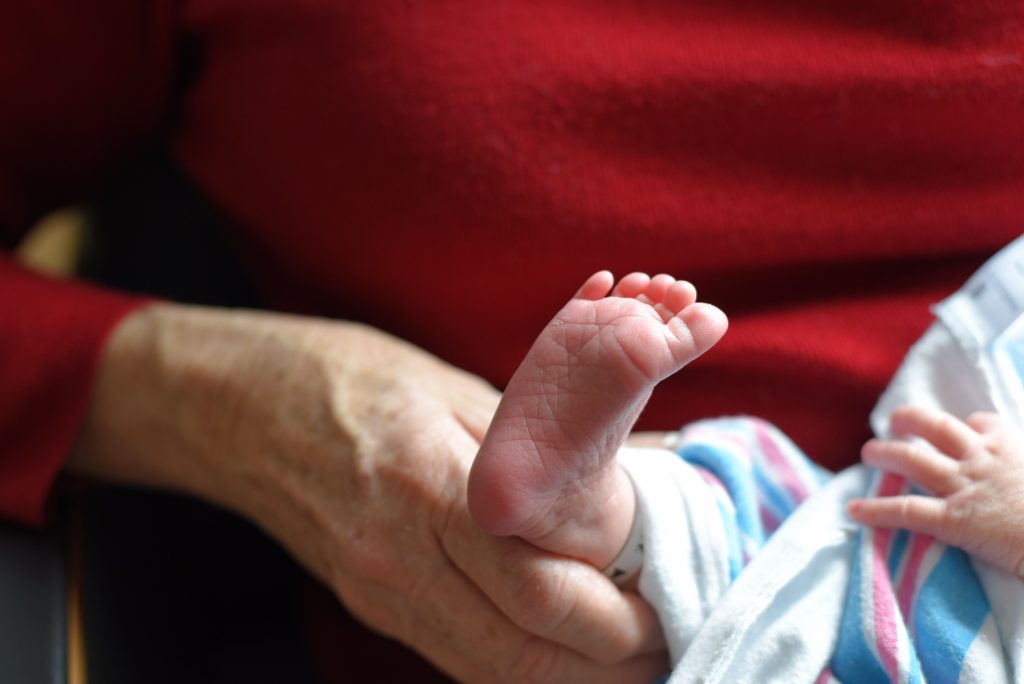 So much is going on right now! I am loving every bit of it. I will leave you with this sweet photo of Baby Girl. I love these tiny hands and feet and suspect this picture will make you smile.