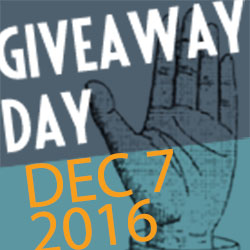 Happy Holidays everyone! Today is a fun day in the crafting and sewing blogger world. Giveaway Day has been hosted for several years at Sew Mama Sew. Last year they did not host it in December and I really missed it. It is great to have another opportunity to provide a fun giveaway for my readers and to enter to win at lots of other sites!
If this is your first visit to Needle and Foot, welcome! I have been blogging for about 2 and 1/2 years and love it. The community I have come to know via this blog is just wonderful. The majority of my posts are about quilting and fabric. Sometimes I throw in little bits and pieces about my family life and many times I will talk about thrifting and upcycling; something that is near and dear to my heart. Because I love to read, I host a book sharing event every few months. If you are a book lover too, you can read about those here and here. The next event will begin in the beginning of January. To learn more about me, click here.  If you would like to read some of my favorite posts, you will see some suggested links on my About Me page.
Quilting and sewing are a constant work in process. I have been sewing for 45 years now and quilting non-stop for the last five years. Sewing is both my creative outlet and a calming influence in my day to day life. I have an Etsy shop where I sell handmade items as well as fabric (vintage and current) and sewing patterns. My customers are so important to me – I love to help them get just what they are looking for (whether it be something I made or a certain pattern they need.)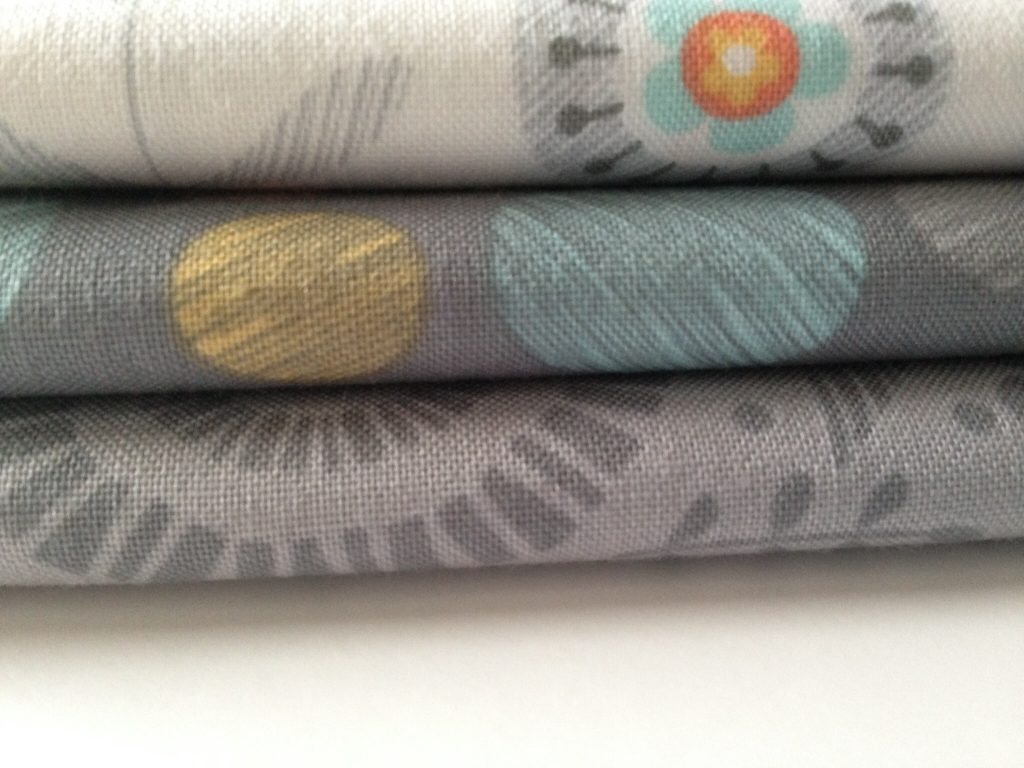 Let's move on to the giveaway! I have three 1/2 yard cuts to offer as a gift to a lucky reader. These three pieces are from the line called Lily, designed by Alice Kennedy for Timeless Treasures. I love the muted tones in this line.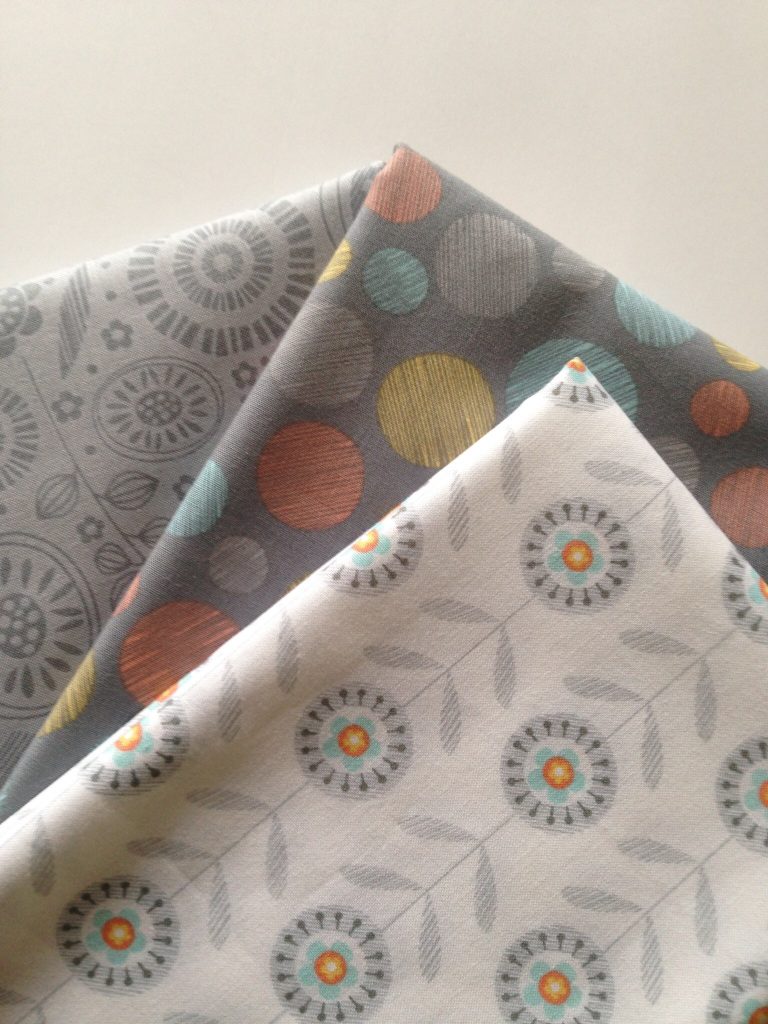 With three cuts at 1/2 yard each, you will be well on your way to a sweet quilt.  To win this bundle, please leave me a comment. Tell me how much of your holiday shopping is done at this point in time. As for me, I have done So. Very. Little!  Yikes, I really need to get going. Usually, I am an early shopper as I am not a fan of crowds. So to reach the 7th of the month and have only a few gifts purchased does not bode well for me!  If you are a follower of Needle and Foot, whether it be on Facebook, the blog, or Instagram, leave a second comment telling me how you follow. That will count as a second entry. This giveaway will be open through Sunday, December 11th.  I will announce the winner on Monday morning, December 12th! Due to the cost of postage, this giveaway is open to residents of the US only. GIVEAWAY IS NOW CLOSED.
Finally, I want to say that with regular posts (not giveaway days) I try diligently to respond to all comments because I truly enjoy that interaction.  But with giveways I can't do that due to the quantity of comments. I hope you will understand! I do read ALL of them though – good luck and enjoy this event!
Most of all, thank you for stopping by for a visit. I hope you have a wonderful holiday, in whatever way you choose to celebrate.