Fleet and Flourish is a gorgeous line of Art Gallery Fabrics designed by Maureen Cracknell. I was lucky enough to receive a set of fat eighths of this line from my kids for my 2015 birthday. It was one of the monthly shipments of the fat eighth club at Pink Castle Fabrics. (Pink Castle never disappoints!!) I love this set and really had a tough time cutting into it. But that is so silly. What good does gorgeous fabric do for me if it is sitting up on a shelf in the closet?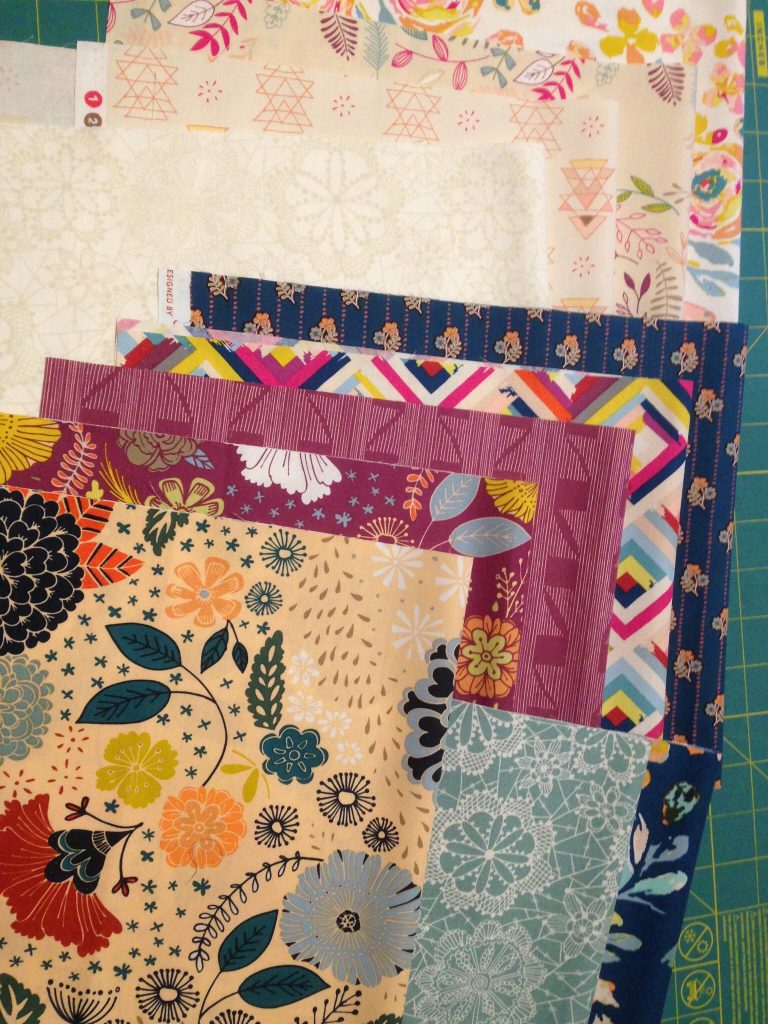 I decided to use it to create a mid-size quilt; either to be used as a baby quilt or a wall quilt. It has been a long while that I have looked at the large star quilts that float around Pinterest. I have several pinned and decided to pick one and make it. (If ever you are in need of ideas, you are welcome to check out the bazillion pins I have collected over time.) This was not the first star quilt I have made. Back in the early 1980's I made a large star quilt for a queen size bed for my parents. unfortunately, I don't have pictures of it but I remember it was navy, maroon, and cream colors. (It also faded terribly because of the large windows they had in their bedroom at the time.) I decided it was time for another one – though on the smaller side.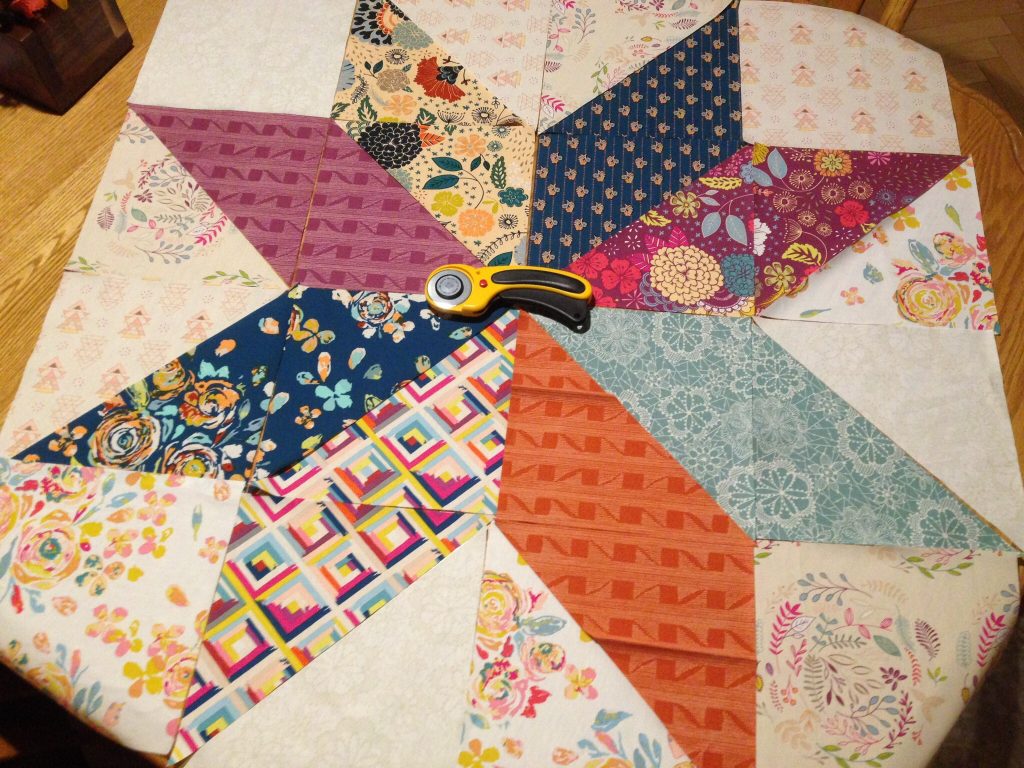 I used the tutorial at Diary of a Quilter to look at dimensions. Her blocks were a bit bigger than mine. Having the bundle of fat eighths (which measure 9″x18″ each) set a limit to what size I could use. I cut 9 inch blocks and then sub-cut them into triangles. The four corner blocks were made with 8 1/2″ squares. After playing with the colors, I stitched the triangles together and squared them into 8 1/2″ squares.
This very simple project is a perfect use of this fabric as many of the prints have a bold scale such that leaving the pieces rather large shows it off well. Aren't the colors just gorgeous? I am a huge fan of Maureen Cracknell and there isn't a line of hers that I don't love! As an added bonus, I still have a number of pieces left from the bundle. More Fleet and Flourish to play with!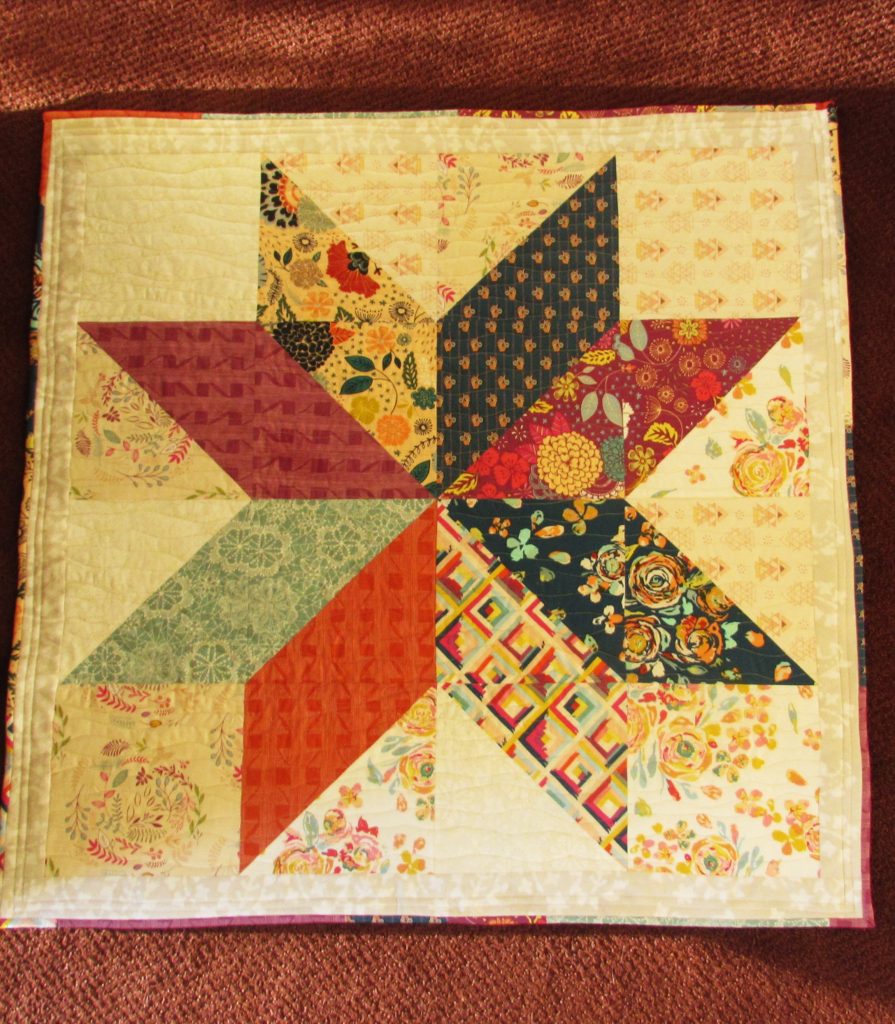 Once the star was built, I put a simple 2 1/2 inch border around it to make it just a bit bigger. I used my walking foot to quilt the star with soft, wavy lines. Then I stitched a couple of straight lines through the border. I think I may add one more line on the inside of the border.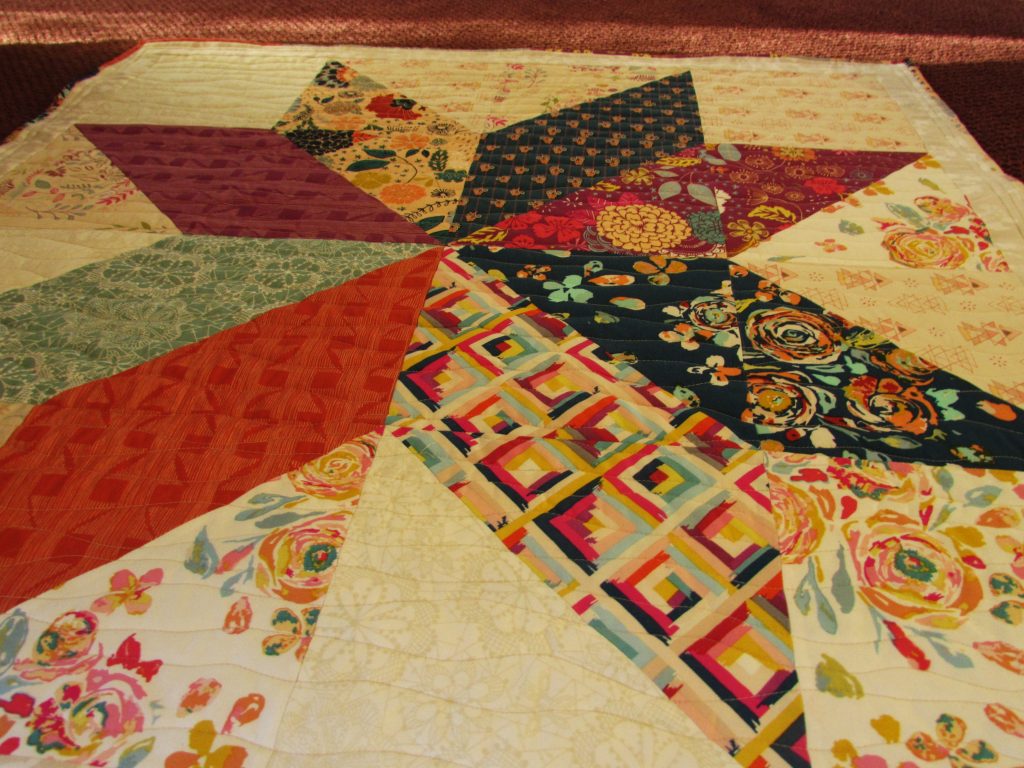 The border worked to enclose the star and to show off this scrappy binding.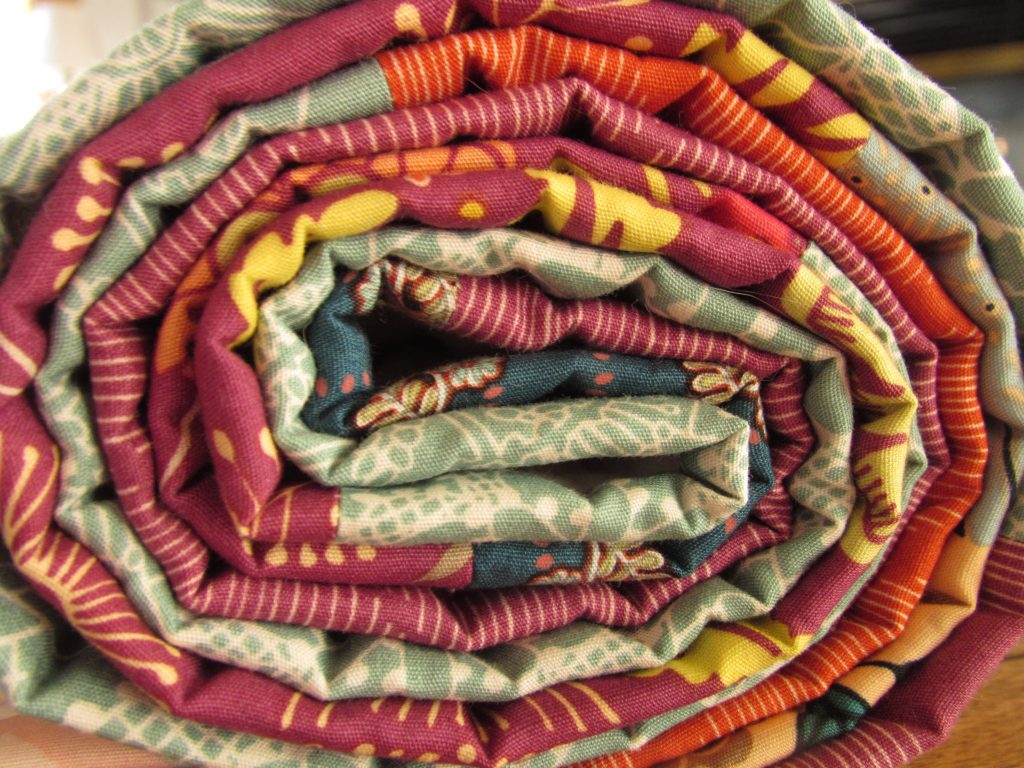 Doesn't the binding just tie everything together?  For the backing, I used the same neutral fabric as the border. It is actually a batik fabric but doesn't really look like one to me.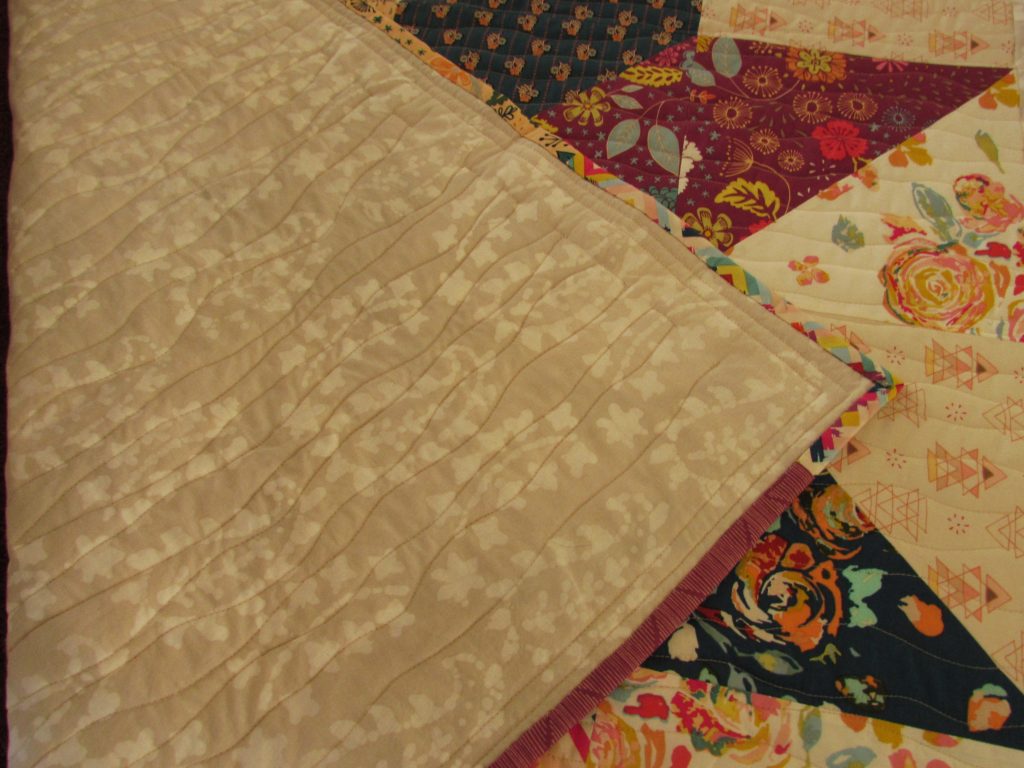 At 36″ x 36″, this is a lovely baby quilt or would be pretty hanging on a wall. I have listed it in my Etsy shop and hope someone will snap it up soon.
Linking to my favorite places, all of which are listed at the top of the page, under Link Ups.