Who wants to see all of the fabric that I acquired through one means or another over the past week or so?? Of course you do. Here we go!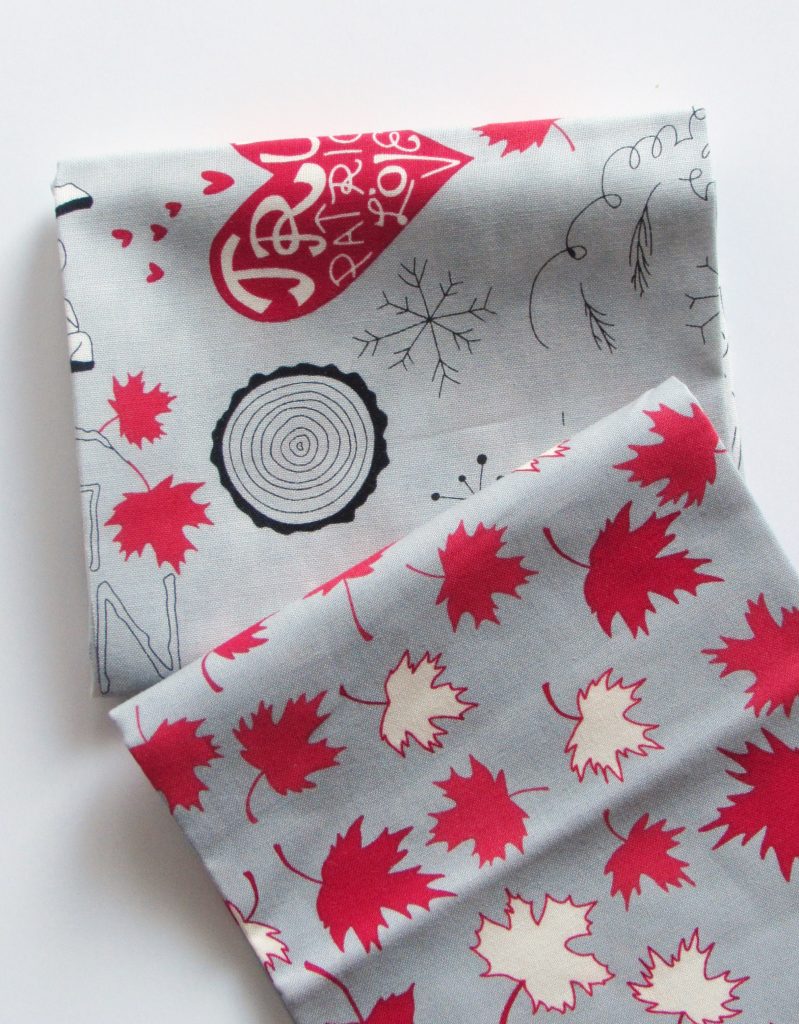 These two fat quarters arrived all the way from Fabric Please in Ontario. They are part of a line called With Glowing Hearts. I plan to participate in the Sew Fresh Quilt Bee, hosted by Lorna of Sew Fresh Quilts. She is heading up a bee where we will contribute blocks (or quilt tops if one is so inspired) as a way to participate in Canada's Big Quilt Bee.  I'm not Canadian but wanted to contribute to Lorna's bee because the quilts from the event will be donated to Ronald McDonald Houses. I am a big fan of Ronald McDonald Houses and want to help. Everyone participating in this will be making slab blocks and each block must contain at least a bit of one of the fabrics from With Glowing Hearts.  So, I ordered two fat quarters and will get to work making slab blocks. Also, because Kate from Smiles With Kate wanted to participate, I just sliced off a 5″ strip from each of my fat quarters and sent them to Kate in the UK.  Isn't it awesome? We can all participate in these events from whevever we are. Order fabric from Canada, ship to California, make blocks and return them to Ontario. Then send off a bit to the UK where she will make a few blocks and return them to Ontario. All of these blocks will be combined and lovely quilts created for people that are in need of a quilty hug. That makes me happy.
Know what else makes me happy? Winning a giveaway! Even better is when you receive an email on the morning of your birthday telling you that you won. Yep, that is all kinds of happy. I entered the giveaway at Val's Quilting Studio. Val is the wonderful host of Tuesday Archives – a fun place to link up our older blog posts, depending on the weekly theme.  Anyway, she held a giveaway of some Mary Englebreit fat quarters and other fun Mary Englebreit items. On my birthday a few weeks back, I sat down with my coffee and checked email. There was a note from Val for lucky me. I won and all of these treasures arrived in the mail. 🙂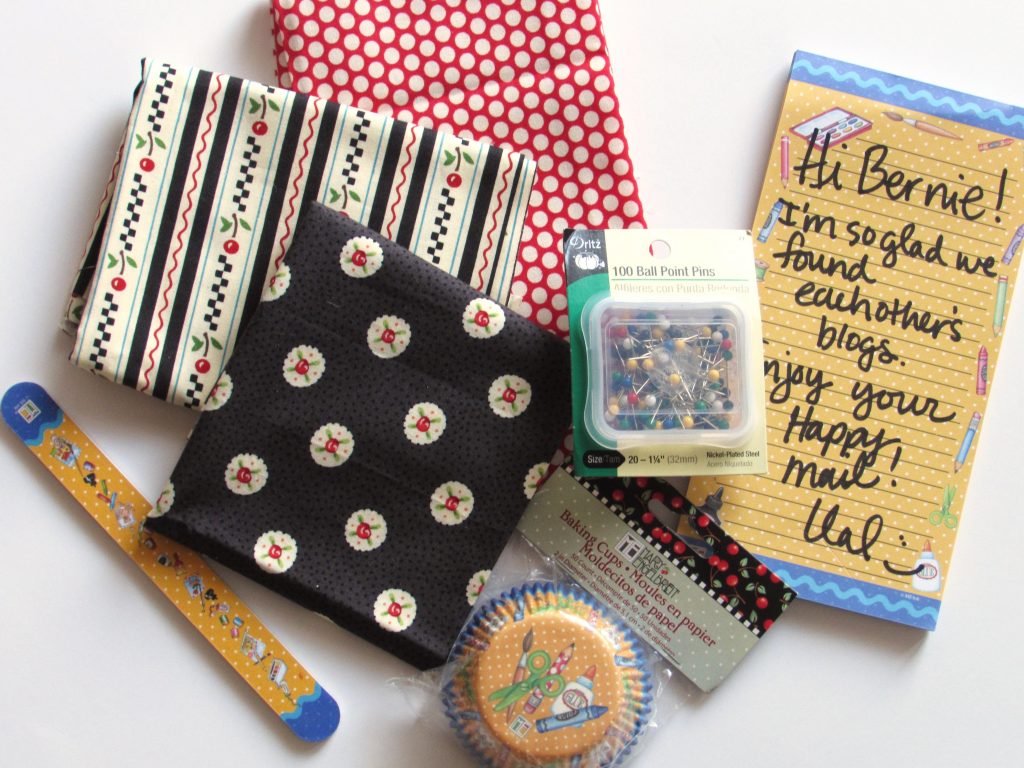 Wait though, there's more! Also for my birthday, my middle son, Kyle gave me a three month subscription to the Pink Castle Color Inspirations Club. This means that each month I will receive a curated collection of RJR Cotton Supreme solids. I am not embarrased to say that I was a bit giddy when I received this gift. My solids are lacking and this will certainly help with the situation. My boys have been such great fabric enablers over the past few years. I have received lots of fabric surprises from them. If you want to read more about these guys, click here and here.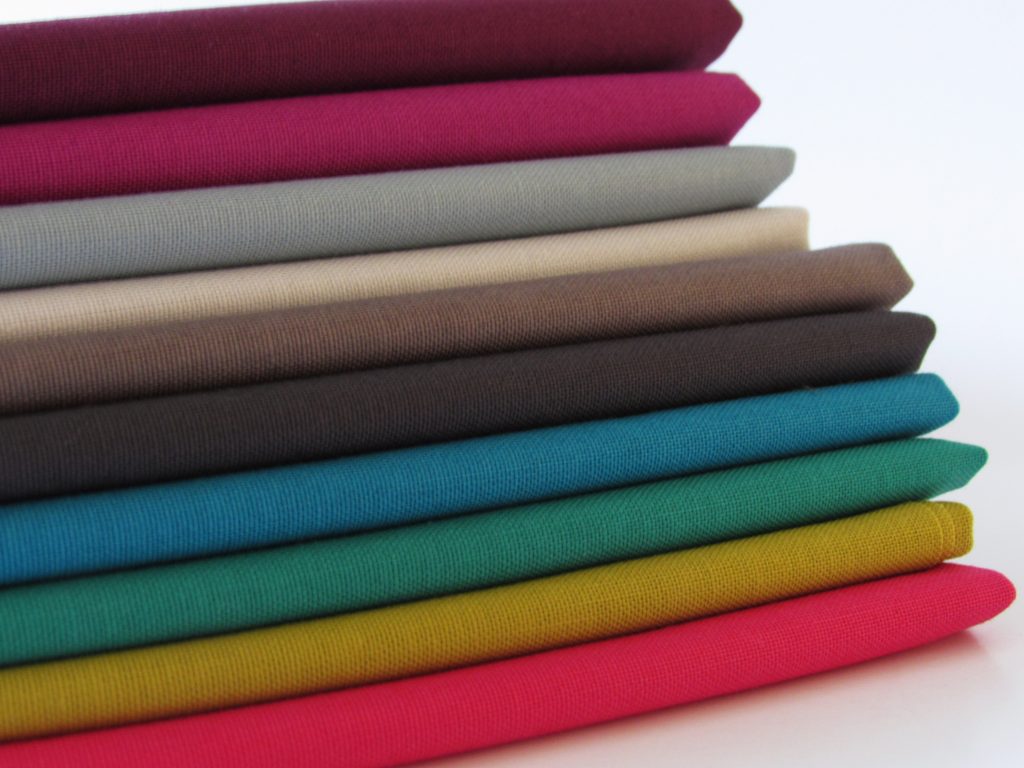 This month, the folks at Pink Castle outdid themselves. The colors they put together are gorgeous.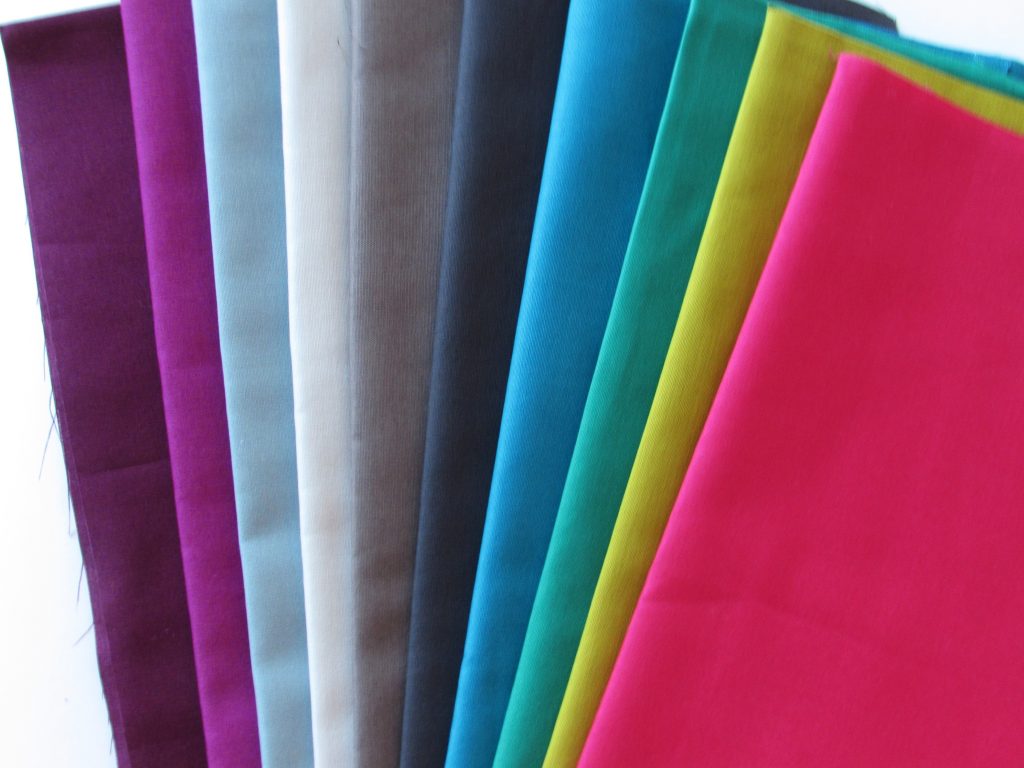 I cannot separate them and put them with the other solids. No, they are the elite of the bunch and will be shamelessly put in a place of honor on the shelf – off on their own.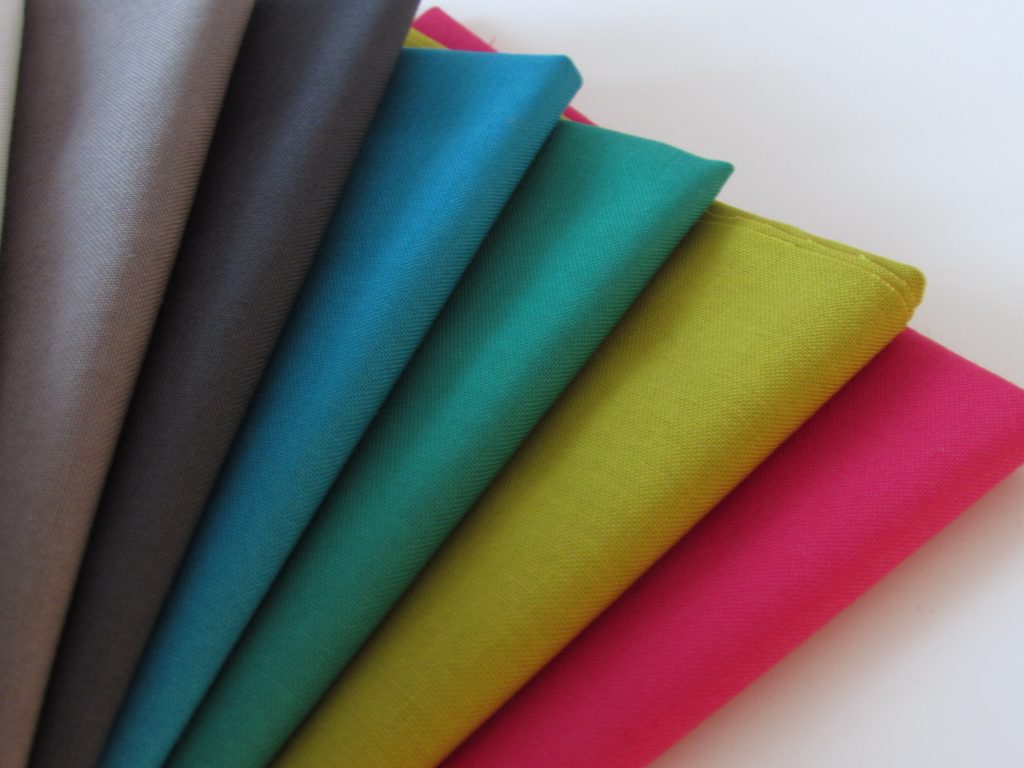 Don't you think I should make something with just this bundle? They work so amazingly well together. How could I not?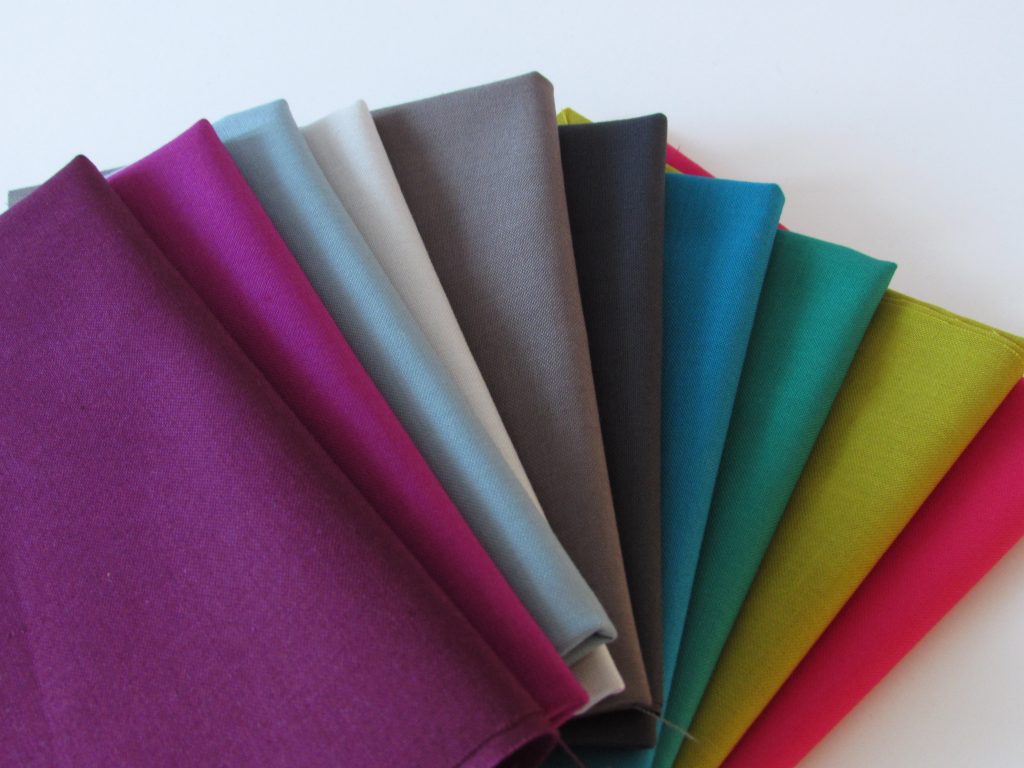 Certainly I can come up with something that would be deserving of this assortment of sumptuous color. If you have any ideas, I am open to them. Leave me a comment. I am already excited to see what the colors will be next month!!
Just as an aside, while I am thinking about Pink Castle.  I listened to a great interview with Brenda Ratliff, owner of Pink Castle on Crafty Planner the other day. If you aren't familiar with Crafty Planner podcasts, they are wonderful. Sandi Hazlewood, the host of Crafty Planner, does excellent work selecting artists in our crafting community to interview. I believe she publishes a podcast each week. Listen to a few and you will be hooked… just warning you now.
Linking up with Sunday Stash and Main Crush Monday. Links to both are at the top of the page, under Link Ups.