Over the years, I have collected some very pretty quilts. Each has a great deal of sentimental value to me for different reasons. Today I want to share one of them with you.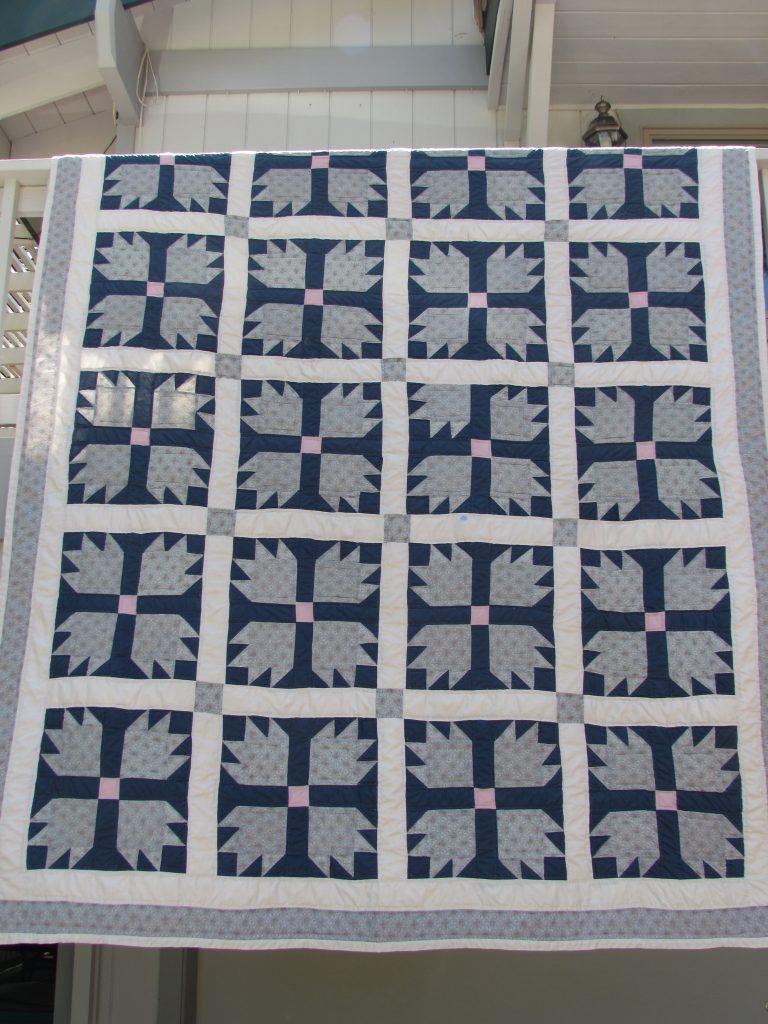 This quilt was given to me as a gift by some very sweet friends. In the early 1990's we lived in State College, Pennsylvania for two years. When we were moving back to California, our friends, John and Lois, came by early in the morning the day before we left. Knowing that I had a love of quilts, they brought me a quilt they purchased on a trip through the Appalachian Mountains.
This very traditional quilt is large enough for a queen size bed.  Over the years we have enjoyed this quilt so much. It has become very faded and thin and has a few ink stains on it but it still has years and years of use left.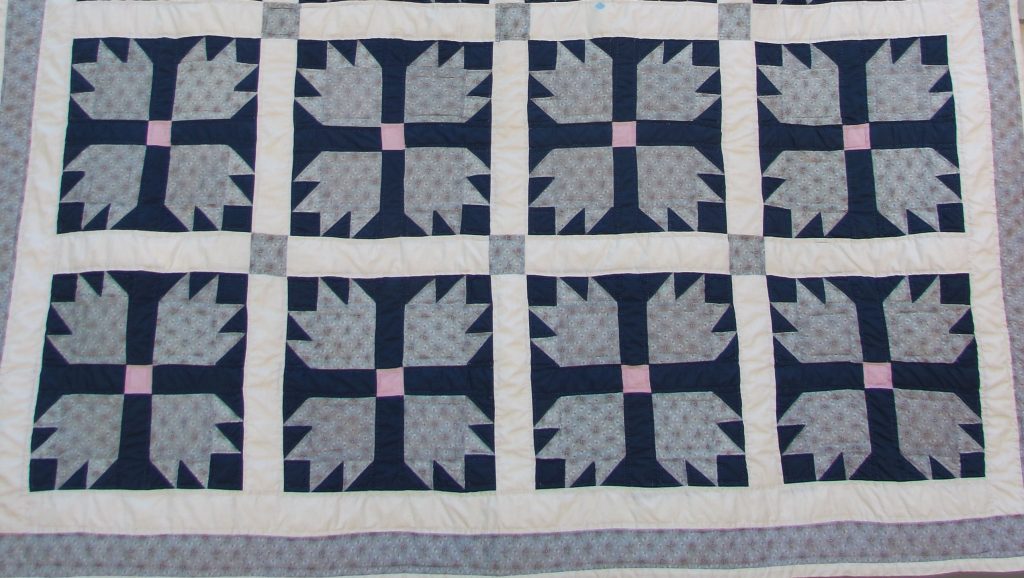 As each quilt always does, our bear claw quilt has its own special charm. Part of what makes it charming is the simplicity of the fabrics that were used to make it as well as the very simple hand quilting. More than that though, are the mistakes made by the quilter! It makes me smile every time I look at this claw that is pointing the wrong way. (The blue spot on the sashing is the ink stain I mentioned.)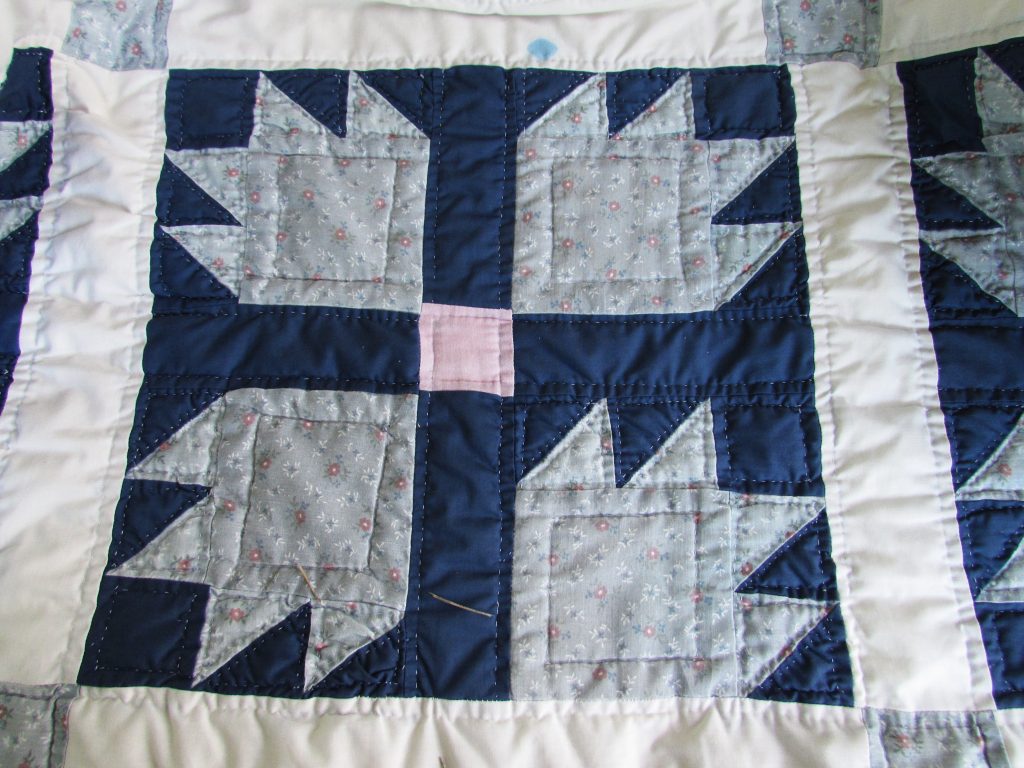 There is another mistake, one that seems more likely to be missed by the quilter than a whole block pointing the wrong way. Take a look at this poor bear's toe. Ouch.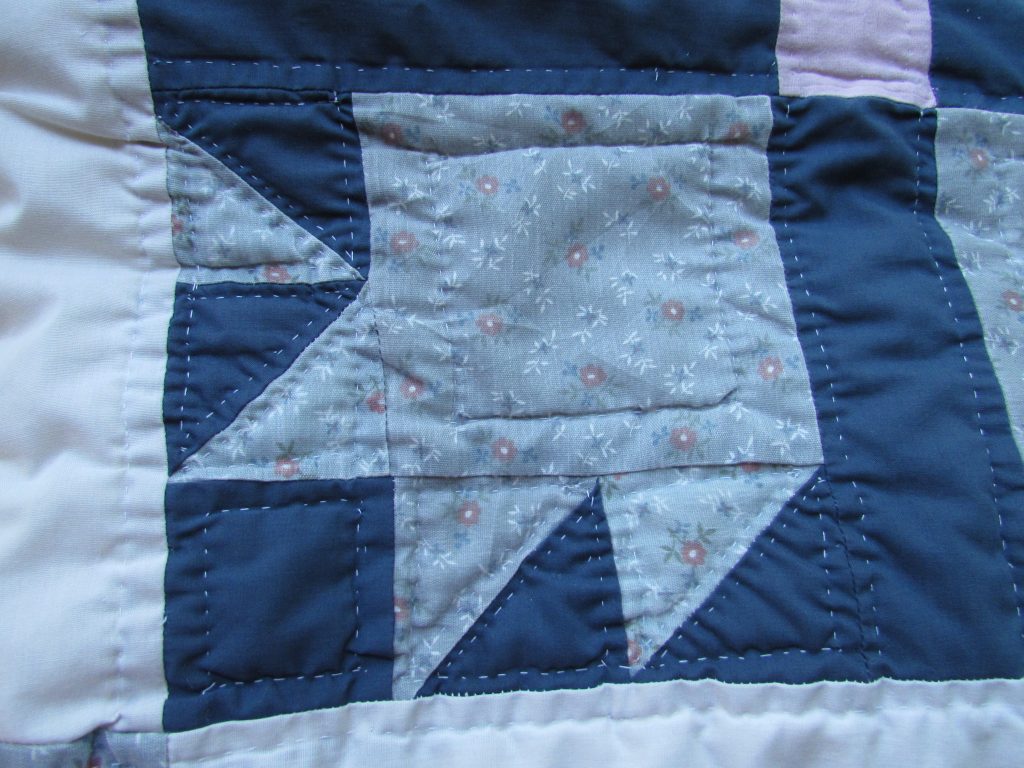 Our quilt is so sweet and filled with its own unique character. The sashing and borders are a very simple muslin, lots of the points are cut off, some of the blocks are topsy-turvy but it has been a special part of our family for over 20 years.  Right now it lives on our bed in the Downieville house, keeping us cozy until I make the Dear Stella quilt.
Linking to Jen at Quarter Inch From the Edge as well as Let's Bee Social.