Why do the numbers even matter? I get so excited. I remember hitting 5,000 page views and then 10,000 felt so good. I was so pleased that someone was actually finding this blog and clicking through to read something. This week the number is 100, as in that is how many posts I have written.  A nice round 100. Hurray!
The main finish for this week was Junior High! Last night Julia graduated from 8th grade and is now on her way to high school. She looked adorable.
I did have a couple of finishes in the sewing room as well.  I made two more of the bunk bed bags that I posted about here. I really like these treasure bags that are made to hang from the rungs of the top bunk.  They are great for keeping books, stuffed animals, special blankies or water bottles up on the top bunk. This first one is made of denim and lined with an adorable robot fabric.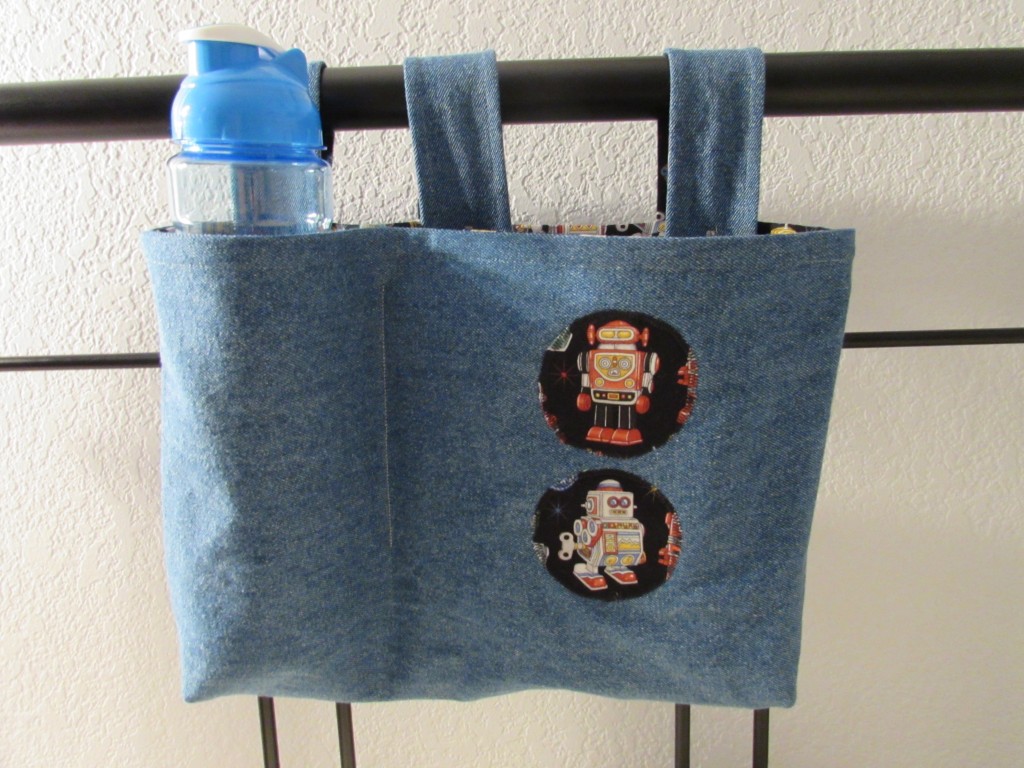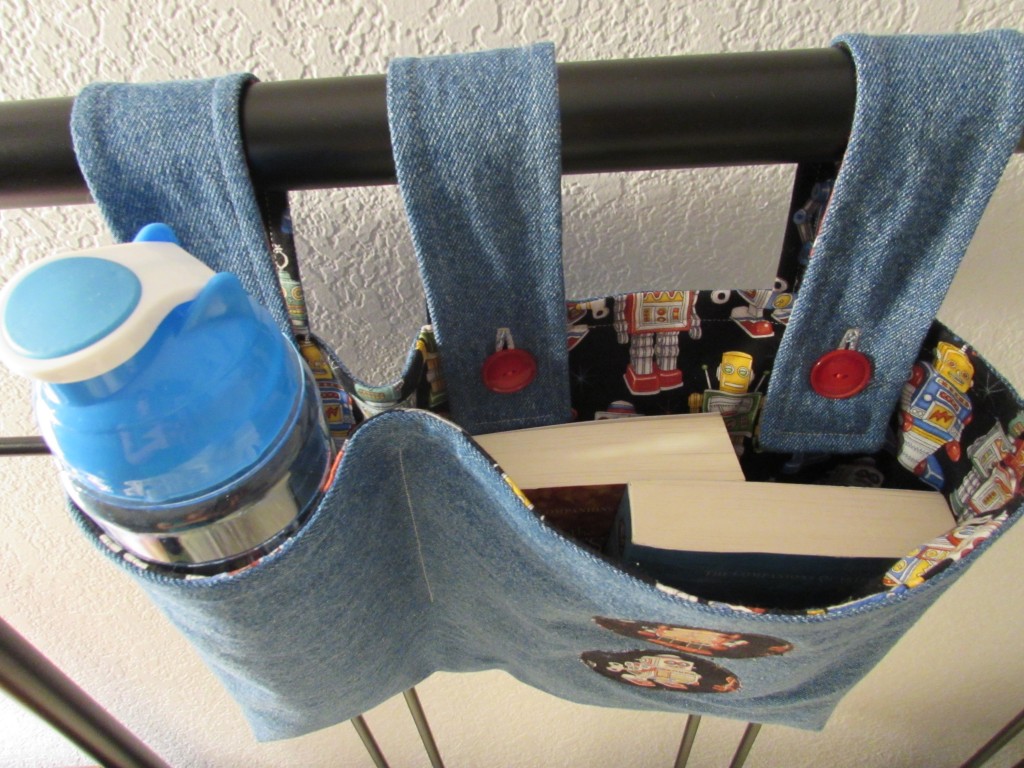 The second bag is also made with denim but I used that as the interior fabric. On the exterior there is a great fabric featuring super heroes (boy AND girl superheroes!)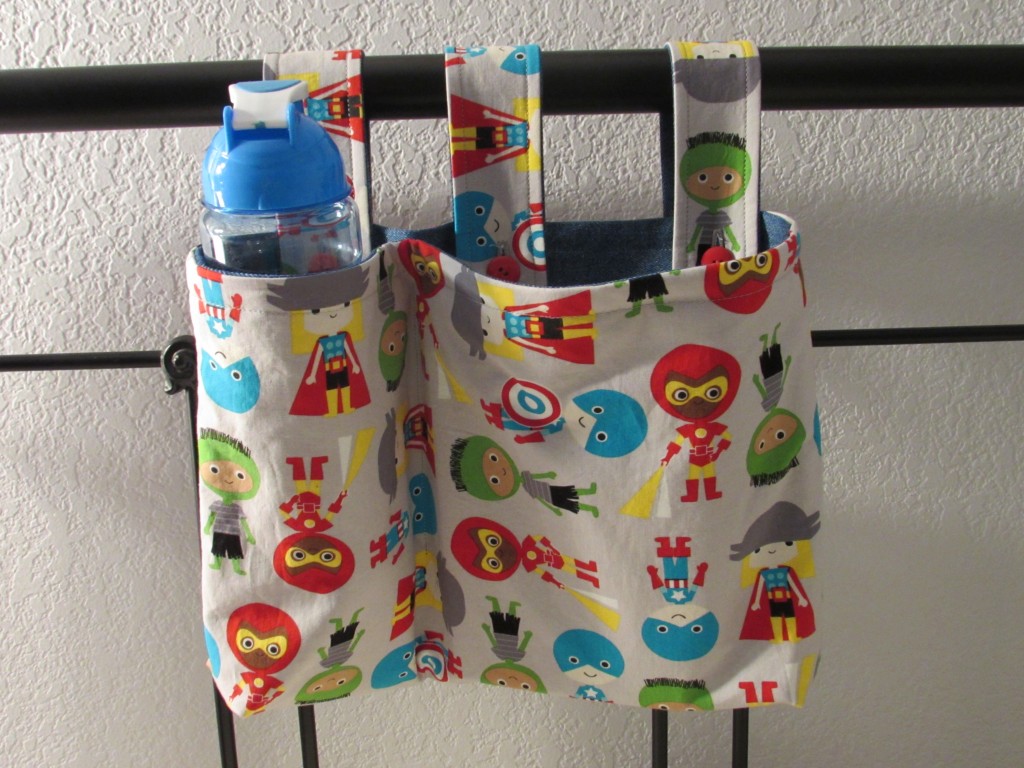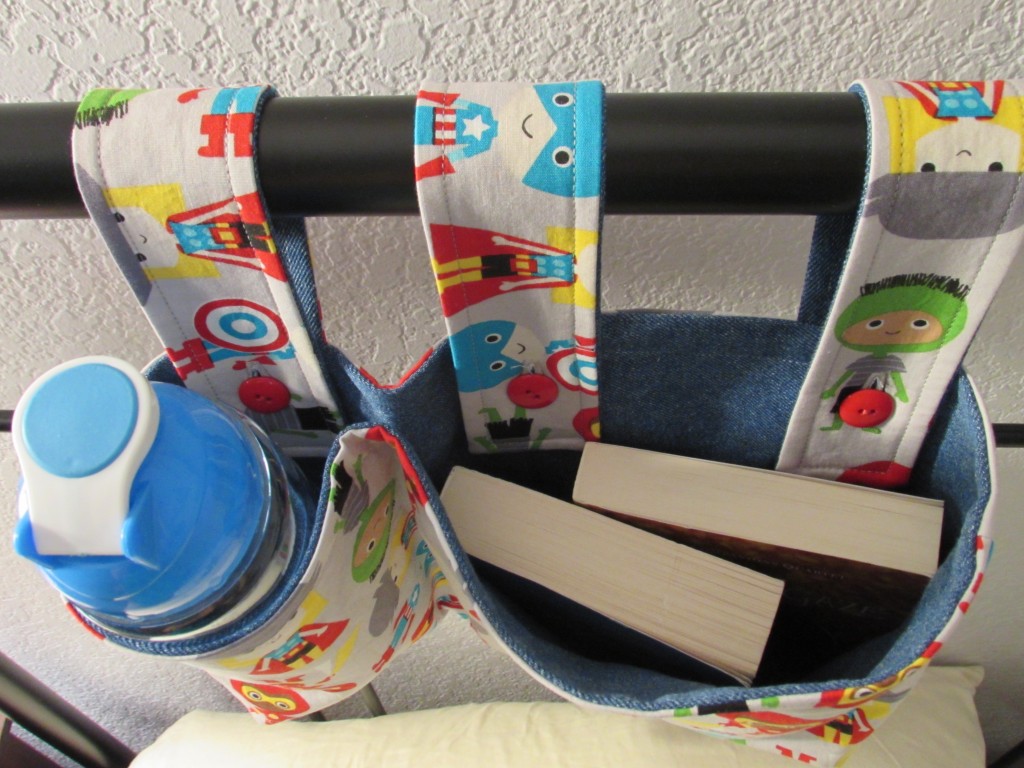 I am especially attached to these because both the superhero and the robot fabric were a gift to me. Last fall my three boys chose these, and many other, fabrics for me as by birthday present. You can check out the details here. I really enjoyed cutting into these pieces.
Both bags are listed in my Etsy shop!
Linking to Amanda Jean at Crazy Mom Quilts.