I mentioned in my last post that Julia and I were going to attend a "Hearts" party (so named by my three year old great-niece) on Valentine's Day. It was a blast! The cousins loved having some time together as did all of the adults. On the drive down to the Bay Area I made a stop at Intrepid Thread in Milpitas, CA. I have looked at their on-line store and wanted to check out the brick and mortar version. I wasn't disappointed. It was smaller than I expected (based on the selection they have on-line) but the fabrics they carry are lovely. My goal was to get some Alison Glass prints for the miniswap I joined over on Instagram. They had loads to choose from and I ended up several prints from the Sunprints collection. I ended up with a nice selection and look forward to cutting into them.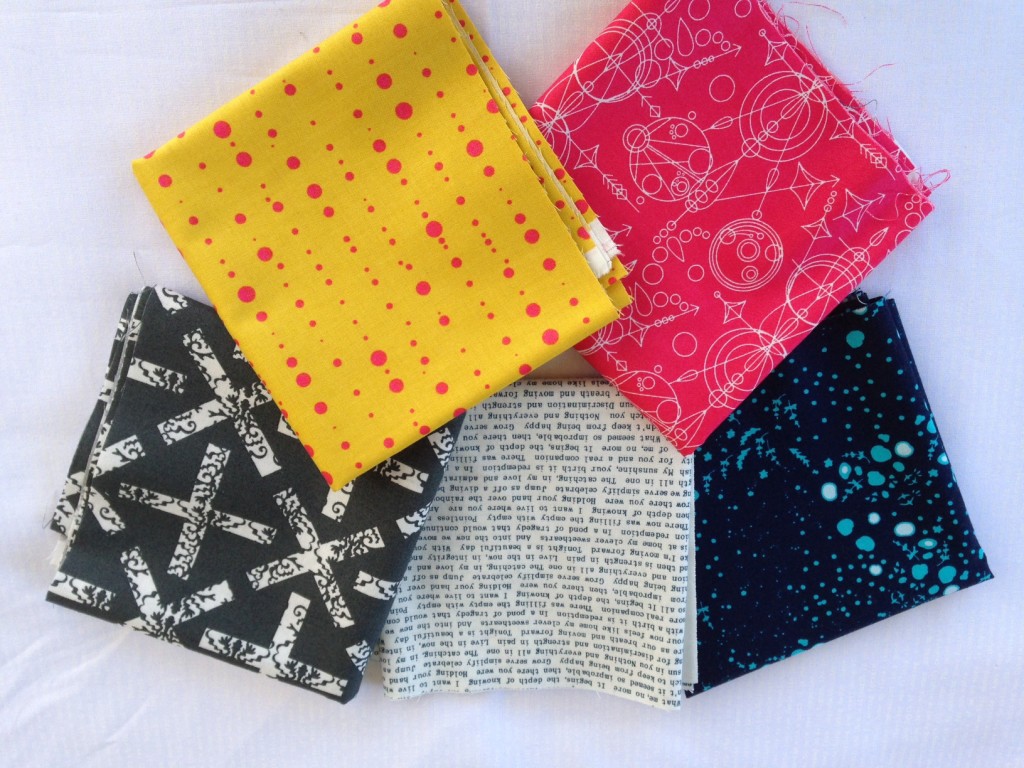 Before doing that though, I need to finish quilting my donation quilt. It is due to be turned in by the end of February and it is my goal for this month on ALOYF.  It's going well. I am about 1/2 way done. Right now I am trying to decide on a pattern to quilt in the sashing between the blocks.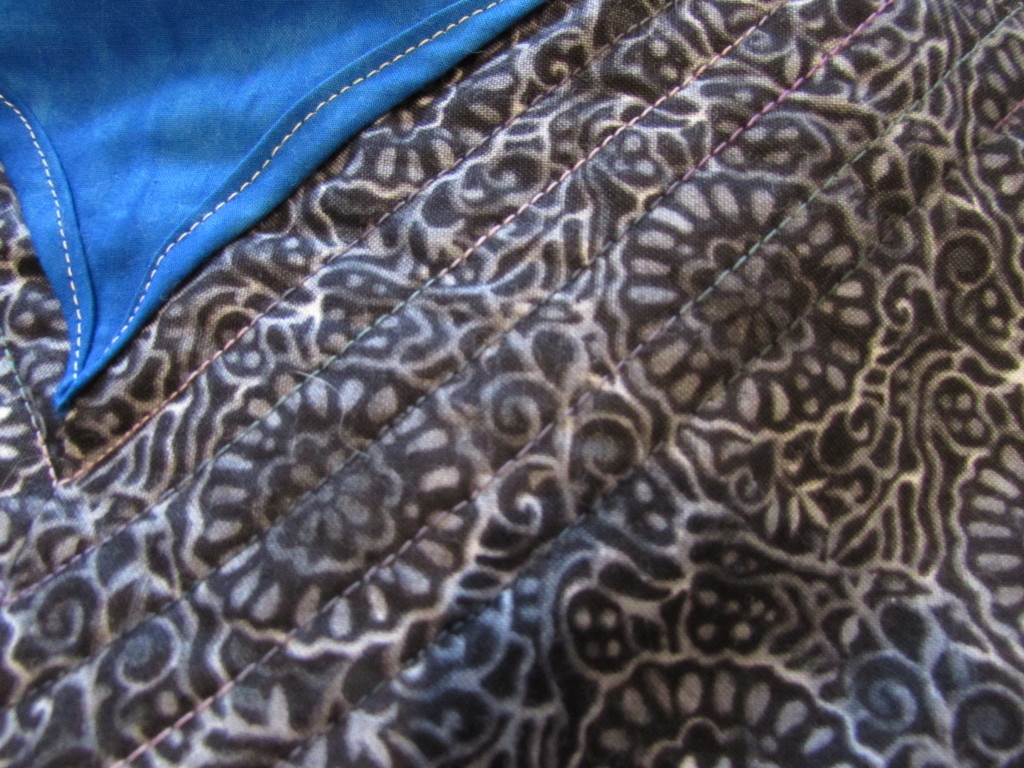 I am using a variegated thread by YLI that has shades of purple, blue and gray in it. It looks great. I love the texture that YLI provides when I quilt with it. Hoping to get the quilting done this week and then next week all I have to do is bind it.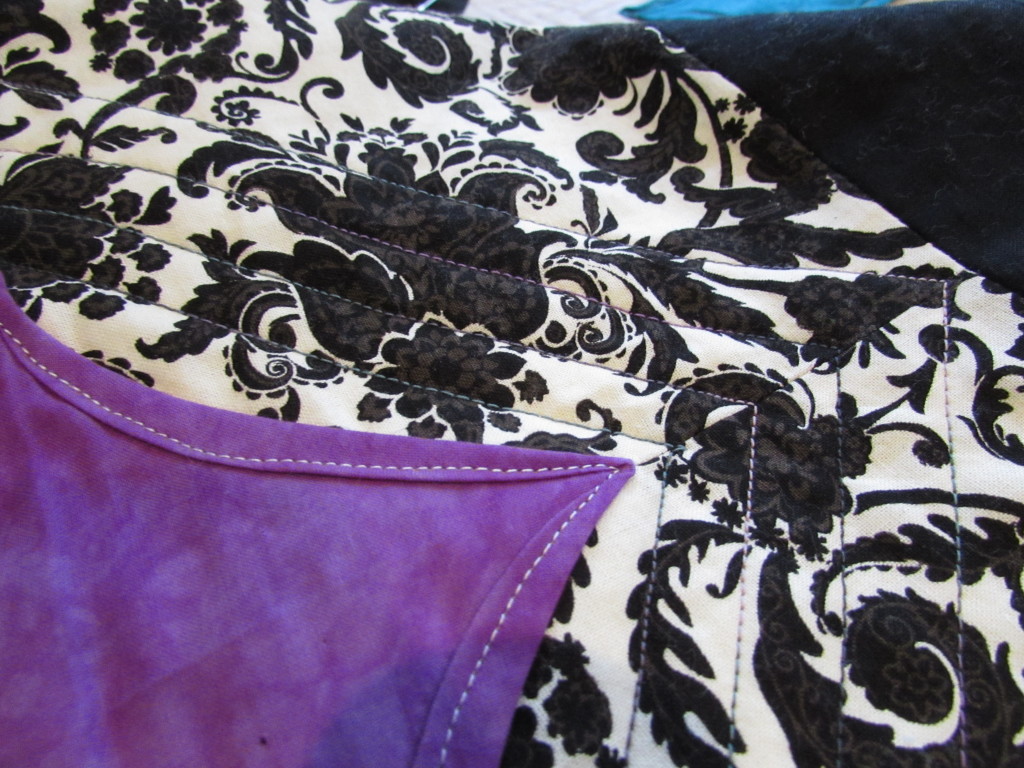 We got back from the Hearts party on Sunday, late in the afternoon. That night my son spent  the night. While he was here he helped me cut a bundle of 3 1/2″ squares. I want to do a simple patchwork quilt using only neutral fabrics. I mentioned my neck issues in my last post and cutting for any length of time is a big stress on those muscles. He was great and probably cut over half of these 500 squares for me. What a nice guy!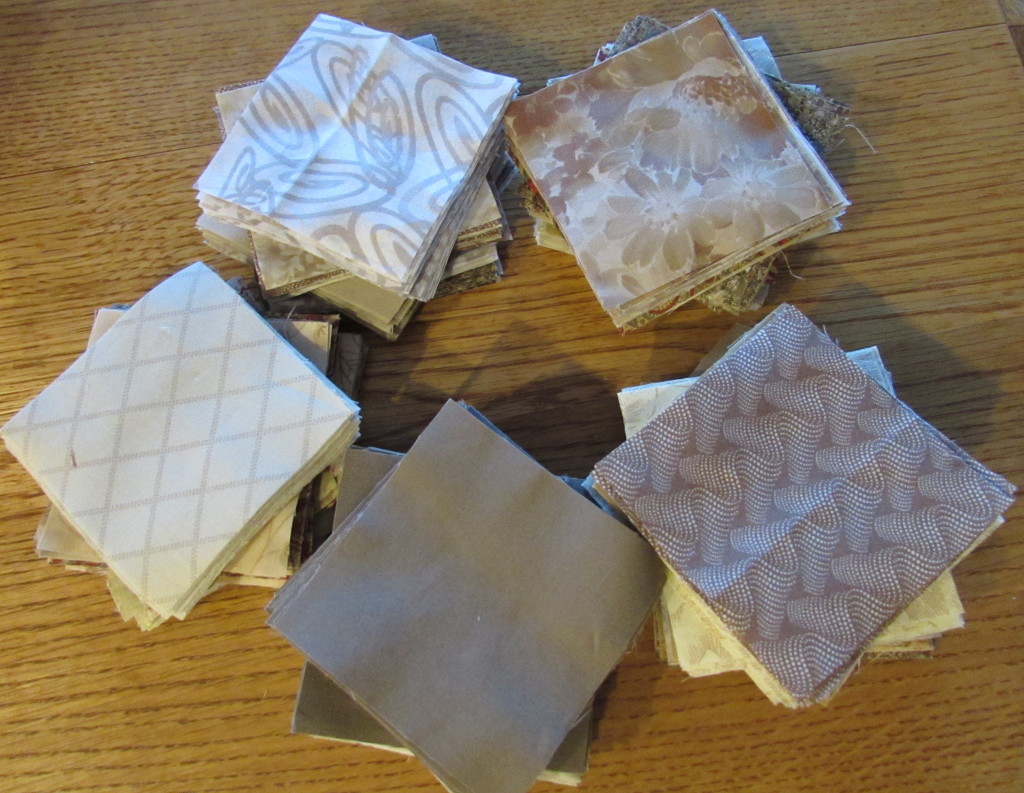 Somehow that doesn't look like 500 squares, but it is.  I am really excited to get started on this. I've wanted to do a neutrals quilt for quite a while – I have many of them pinned on a board on Pinterest for inspiration but decided to keep it simple and do a patchwork quilt.
Finally – while at Intrepid Thread I was browsing their scrap packs. I know, I know. I have no control.  I formally rescind item number two on my list of 2015 goals. I will not speak of it again. Don't judge me. The scrap packs were so tempting and I did buy one. At $10.00 each these packs are a good deal. This one includes two pieces that I just love (the two prints in front on the right). They are from Kate and Birdie's Bluebird Park line. One of the pieces is a 1/2 yard and the other is 1/3 yard. There are four coordinating pieces that each measure about 1/8 yard. I have a great project in mind for this so stay tuned….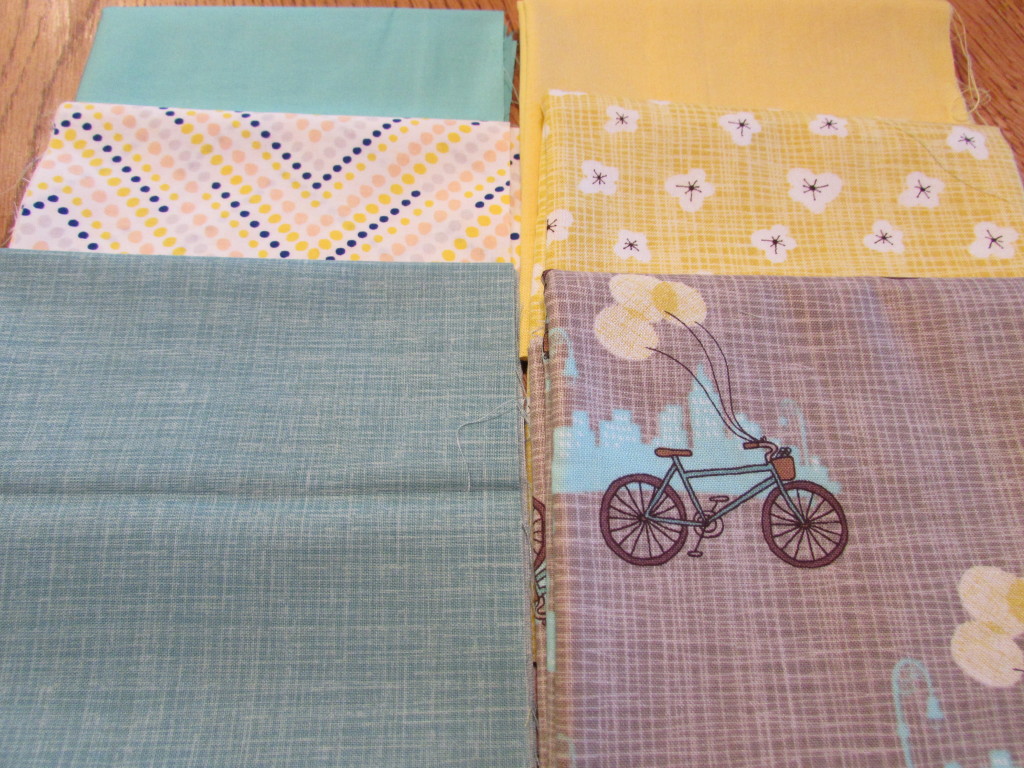 Better get busy and quilt the rest of the donation quilt. Enjoy your day!
Linking to Sew Fresh Quilts and Molli Sparkles today!