I met my husband on a blind date in July 1997, we were engaged in November and married in April. We celebrated our 25th anniversary on April 18th! We both look at each other and wonder how 25 years have already gone by. Much has happened in that time span – the boys have all graduated college, met their life partners, married, settled into careers and two grand daughters have been born. We had Julia, she grew up and will graduate college next month. We have bought and sold four houses over the past 25 years. We have taken trips, worked to our retirement, celebrated occasions and grieved the loss of a couple of very close friends. Yet even with all of this, we look at each other wondering how it could possibly have been 25 years already!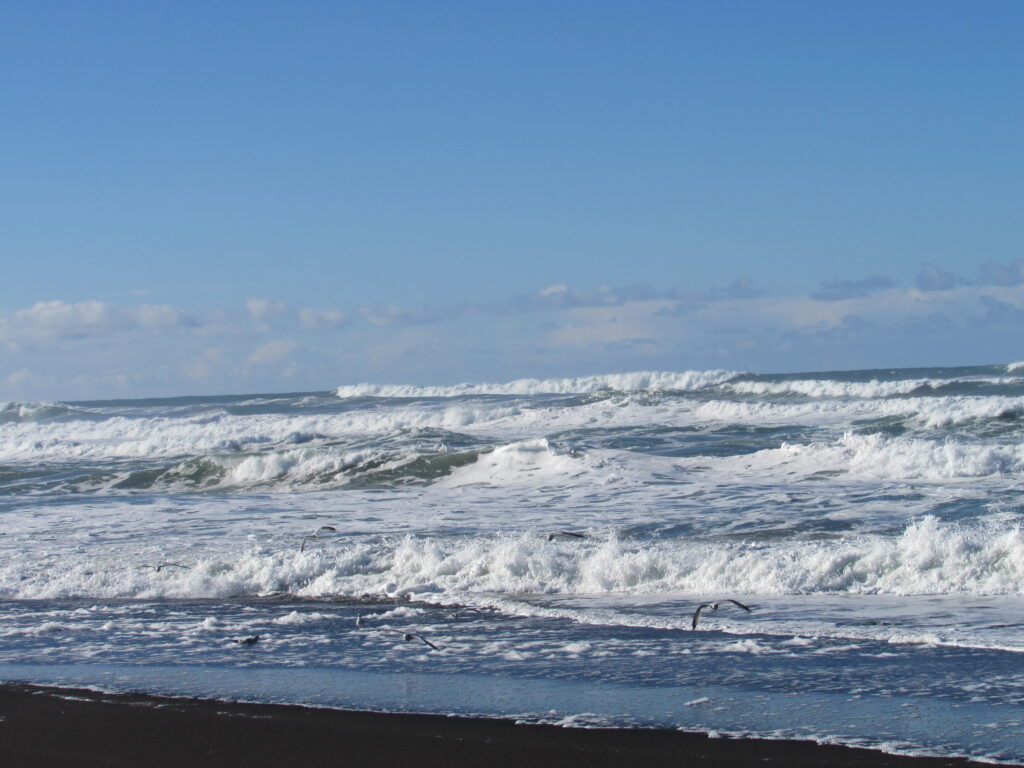 Throughout these years one constant for us has been our love of the beach. When we first met, we spent time at the beach. Vacations with our kids often included the beach. Our honeymoon was spent on St. John in the US Virgin Islands. Thus it came as no surprise to anyone when we decided to celebrate our 25th at…. the beach!
We told each other come our 25th anniversary, we would take a big trip and mark the occasion. We thought and thought about it. Looked at the free airline miles we have accumulated. Hmmm, where should we go? After much discussion, both of us admitted to the other we just wanted to go to the beach. We picked Westport Beach about two hours southwest of home and rented a house right on the bluffs.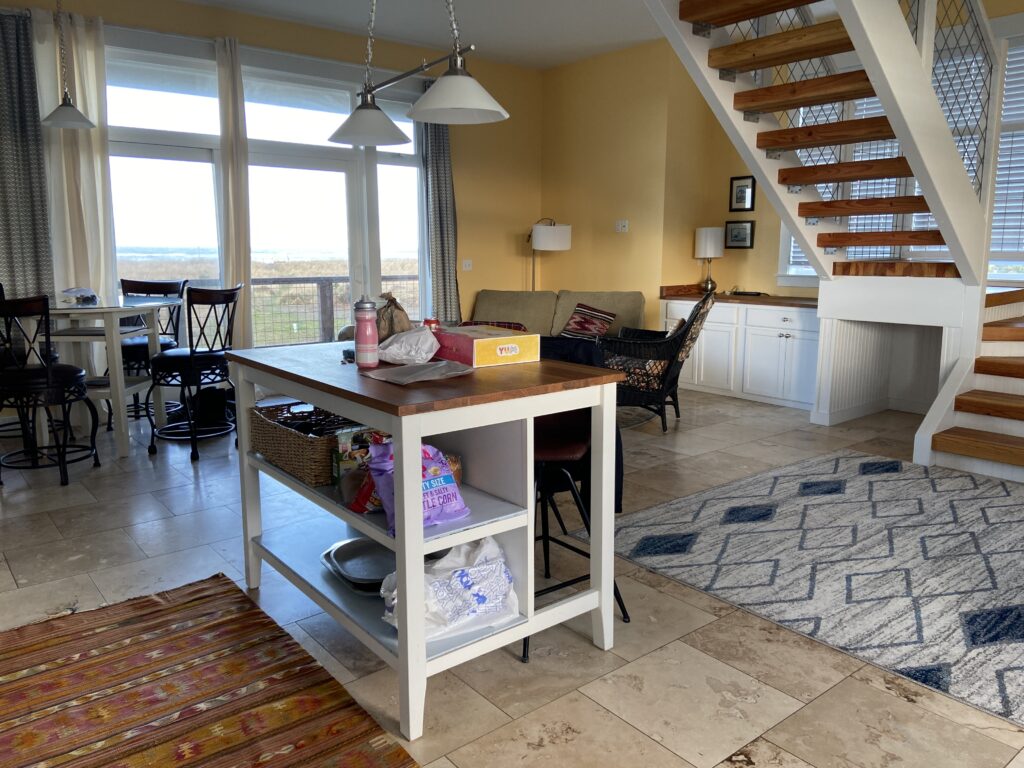 It was such a cute little house. On the bluffs of a beach with a very long stretch of coastline going either way.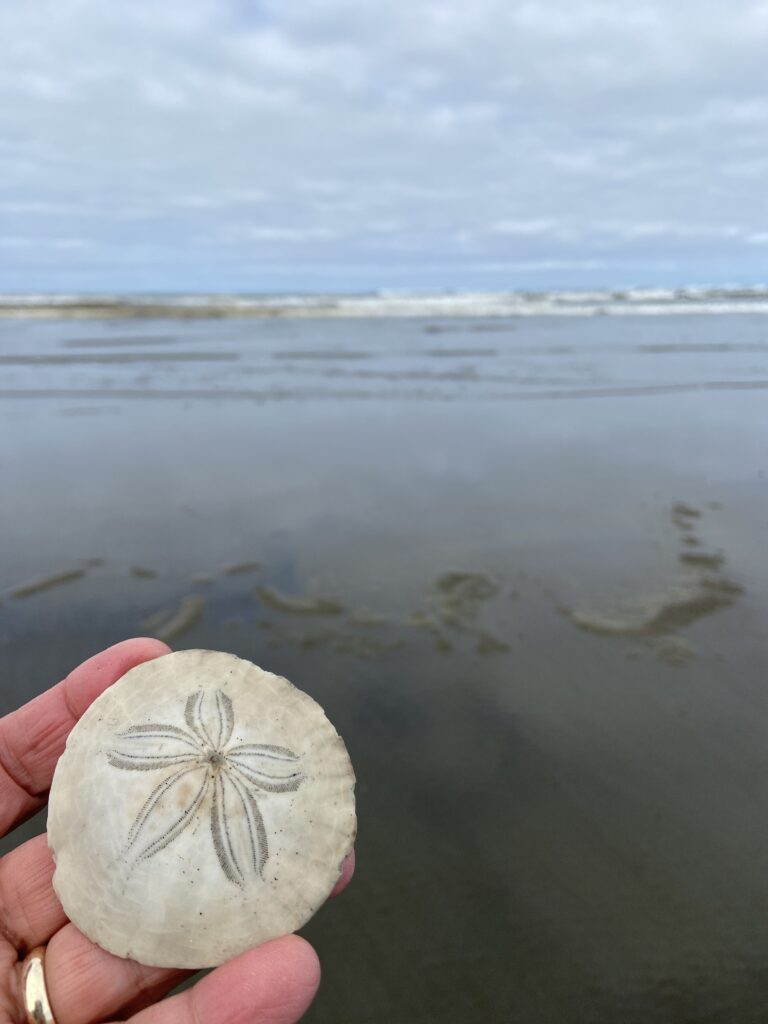 We walked for miles each day. We ate fish & chips (our favorite) and looked for shells.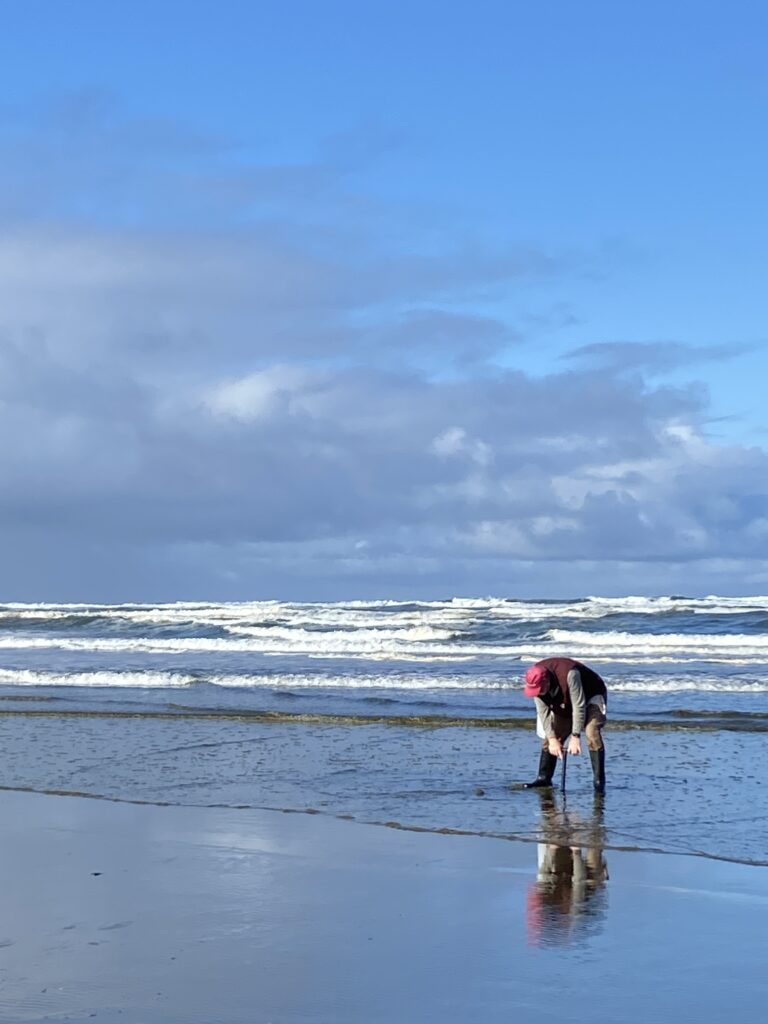 Ray gave clamming a try. It is the season to dig razor clams so he decided to have a go at it. He is a tall guy and stooping over like this was hard on the muscles!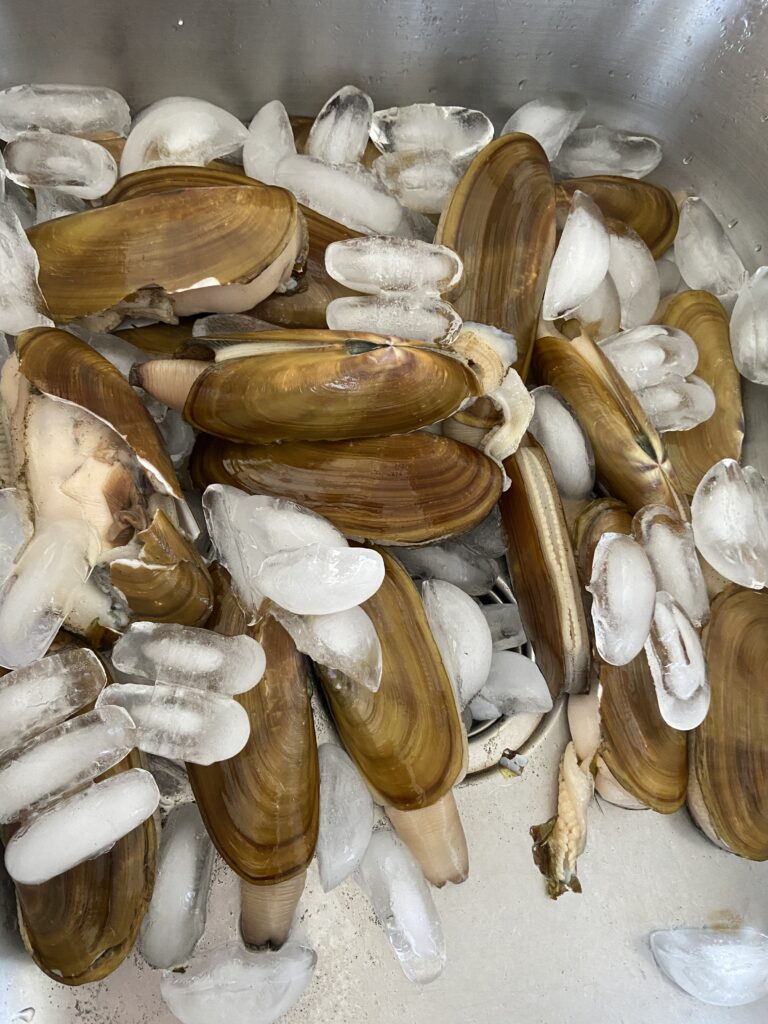 But oh my gosh, what a success!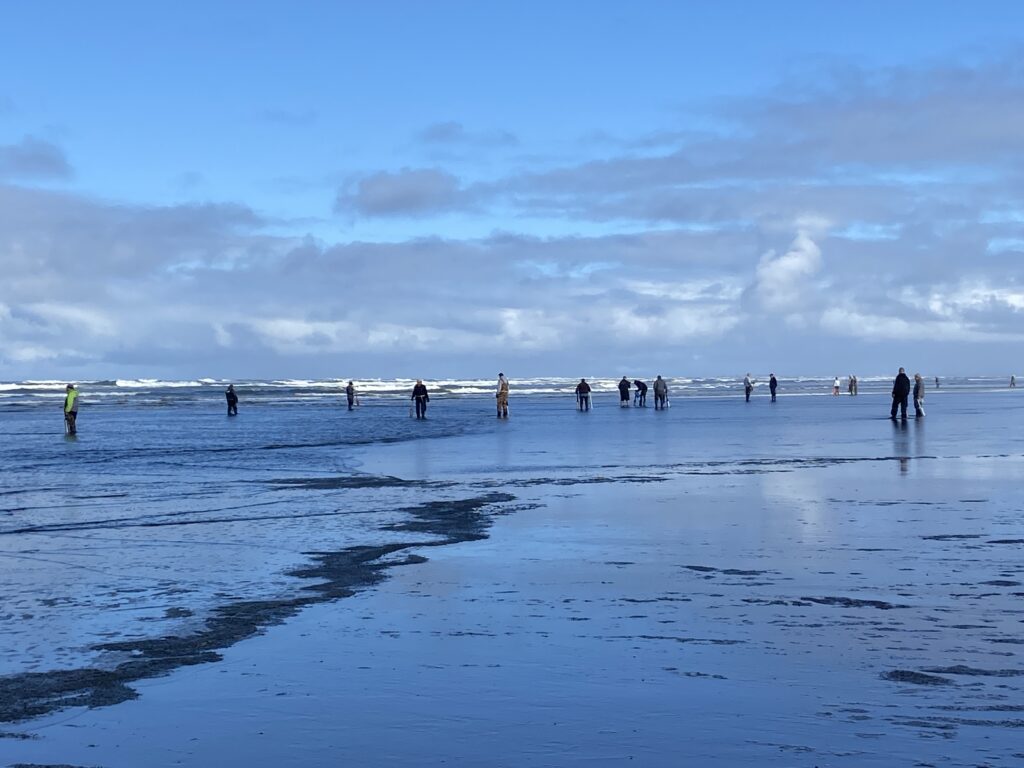 We were quite surprised to see how many people showed up in the mornings to dig razor clams. I enjoyed watching this go on all morning. When the tide came in by 11am or so, the beach emptied out completely and we had it to ourselves.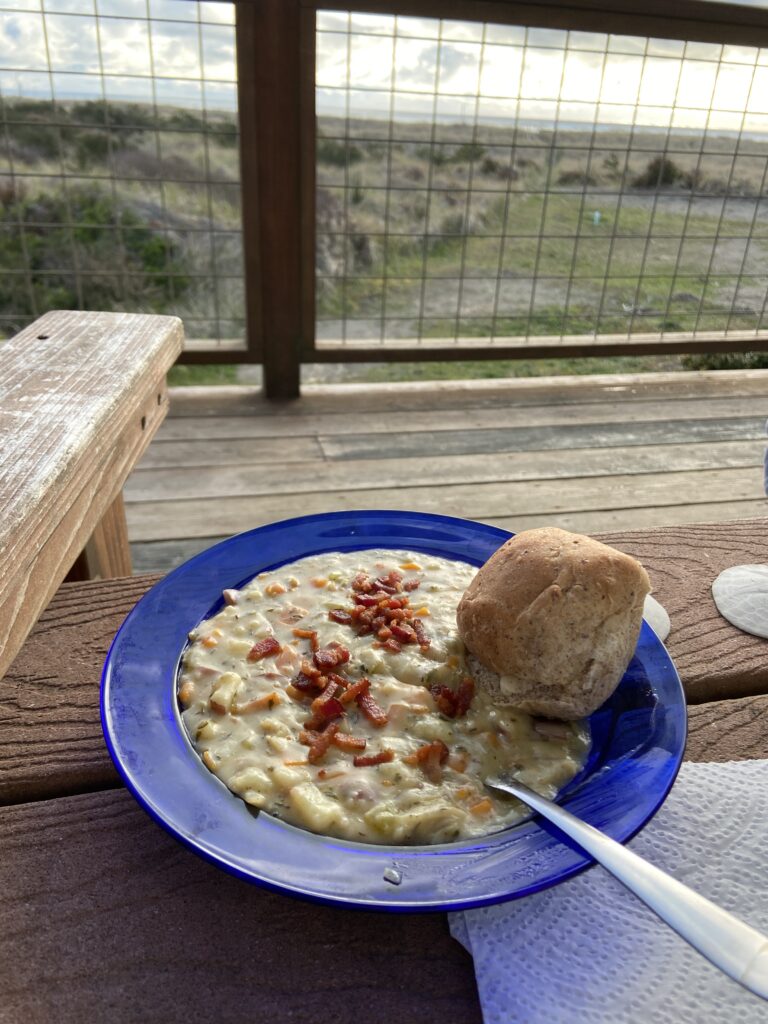 Ray made clam chowder one night and it was so yummy.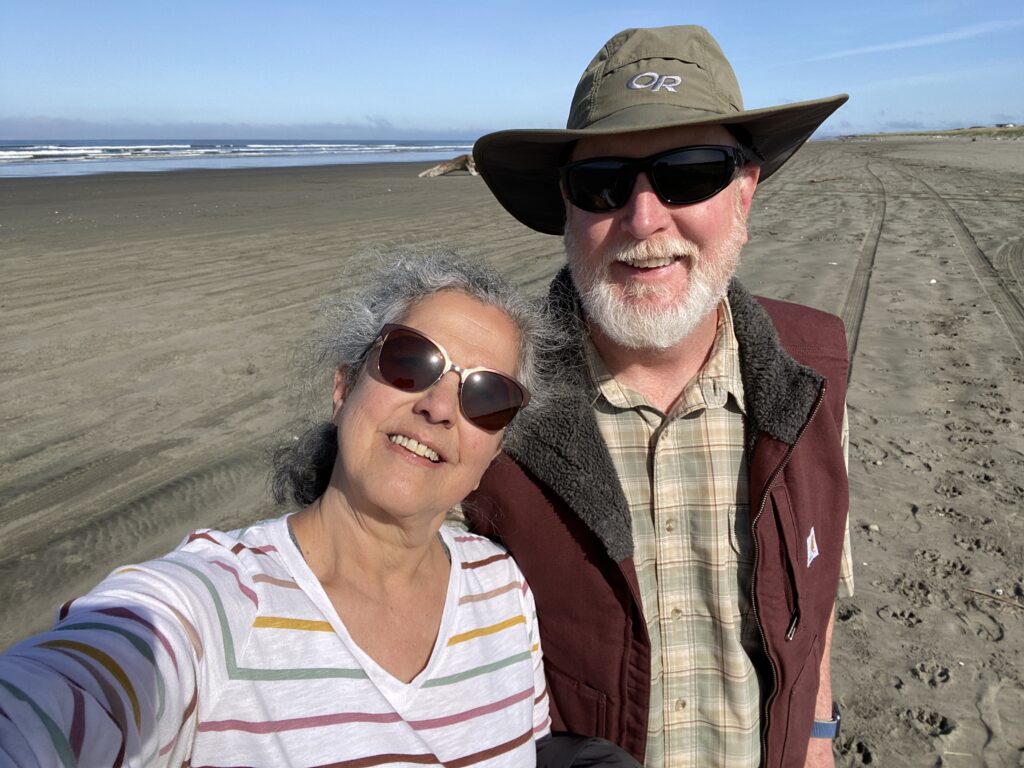 It was the perfect way for us to celebrate our (first) twenty-five years. We returned home, feeling rested and and full (bellies and hearts).