Ray and I just got back from five days with Julia in the California Central Coast. Usually Julia comes home for spring break but since this is her 'last' one, we decided to enjoy it with her in California. The three of us had such a nice time together. Much of our time was spent beach combing with Julia and Ray looking for rocks and me hunting for beach glass. The shores in Morro Bay did not disappoint. We left with our pockets bulging each time we walked there.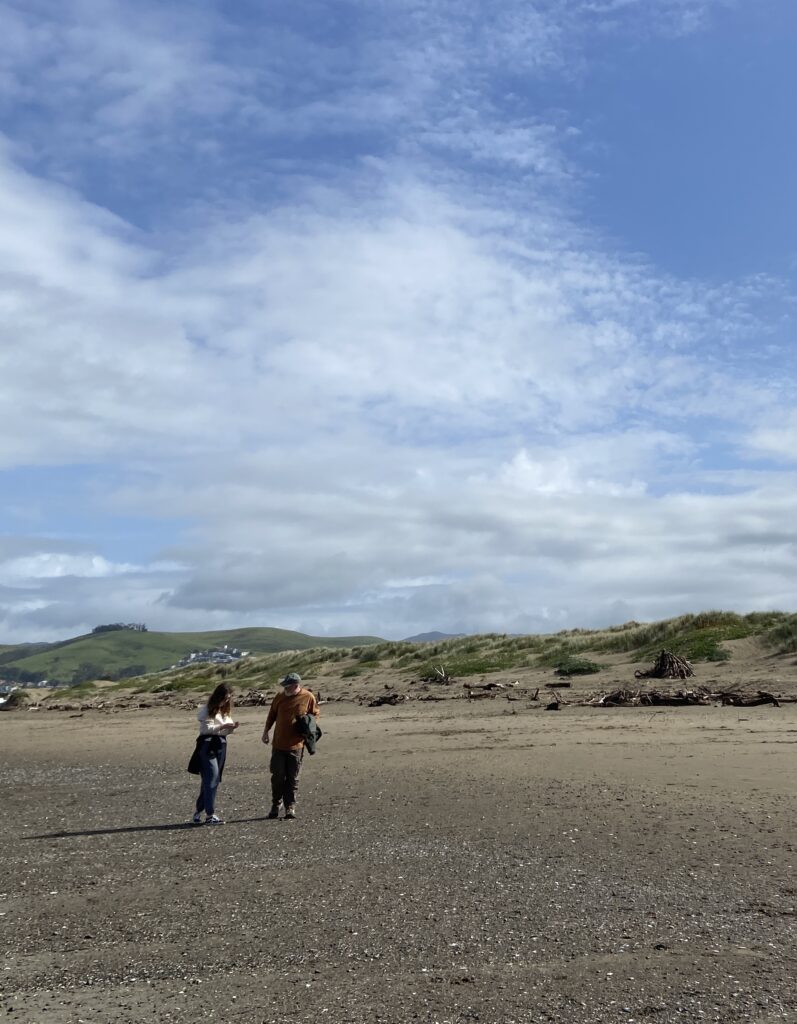 The three of us never seem to tire of beach wandering. We had some sunny days and walked in a bit of rain at other times. But it was all lovely.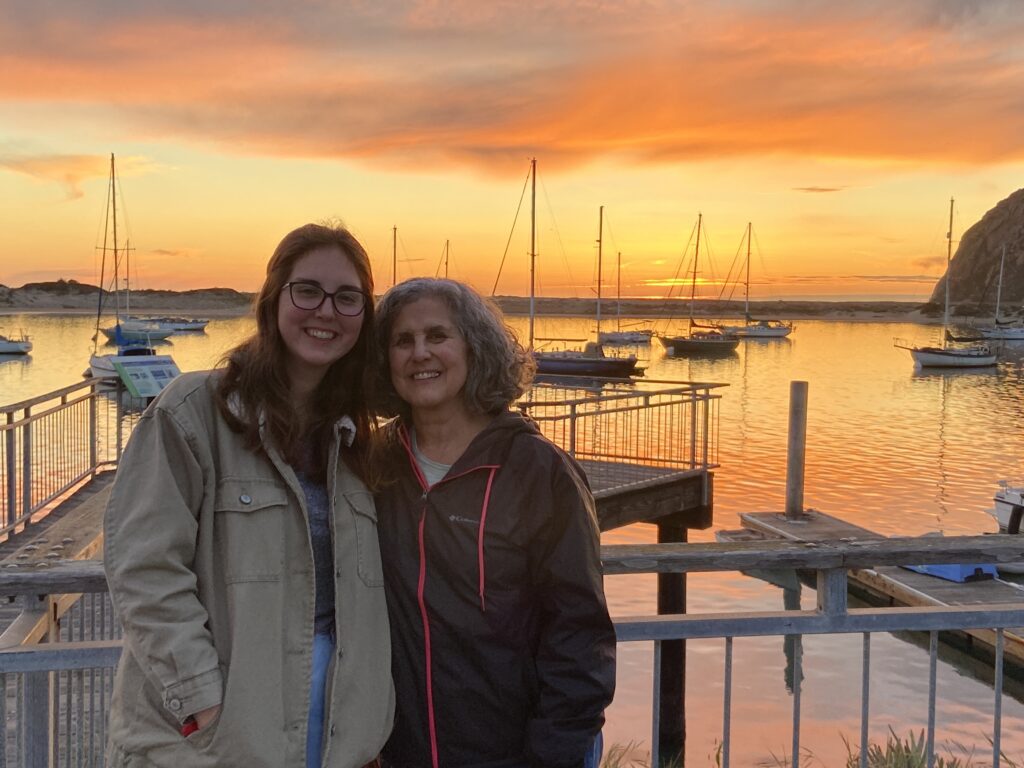 Nothing like a sunset shot on a California beach.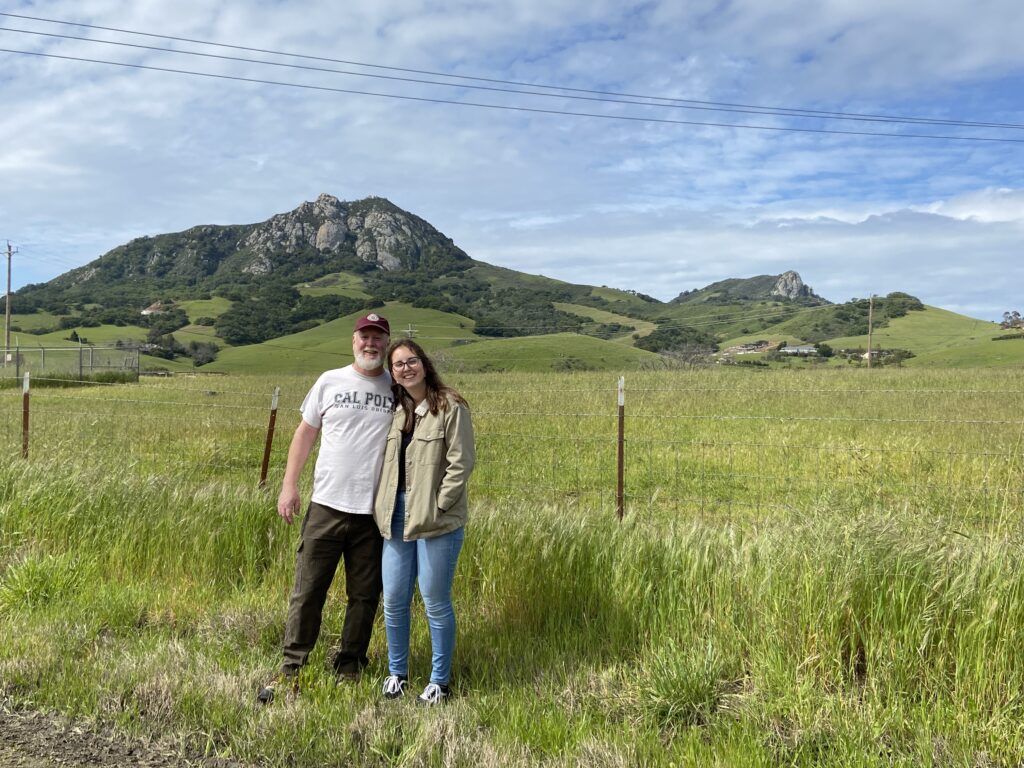 We asked Julia if she would tour us through the Swine Unit at Cal Poly. Since she spends so much of her time there, we wanted to better understand the work she does there.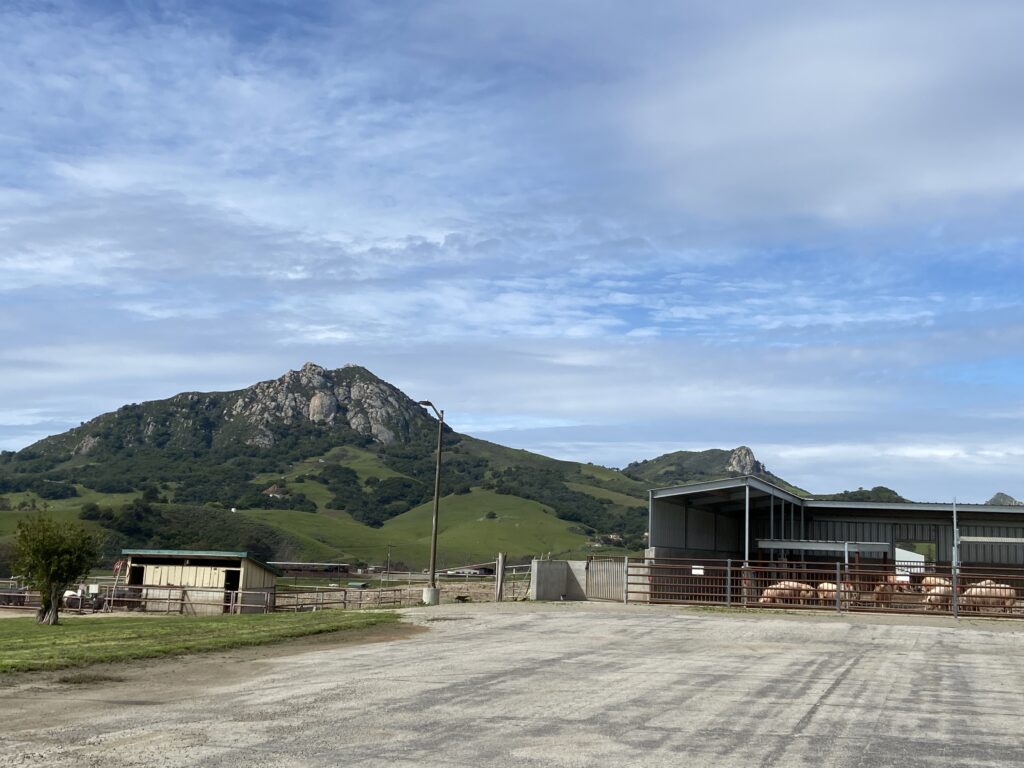 I don't know about you, but it is such a treat to see our kids in their world. What they spend their time doing, the jobs they are so knowledgeable about, their favorite parts of their work – it lets us, as parents, see our kids as the adults they are becoming.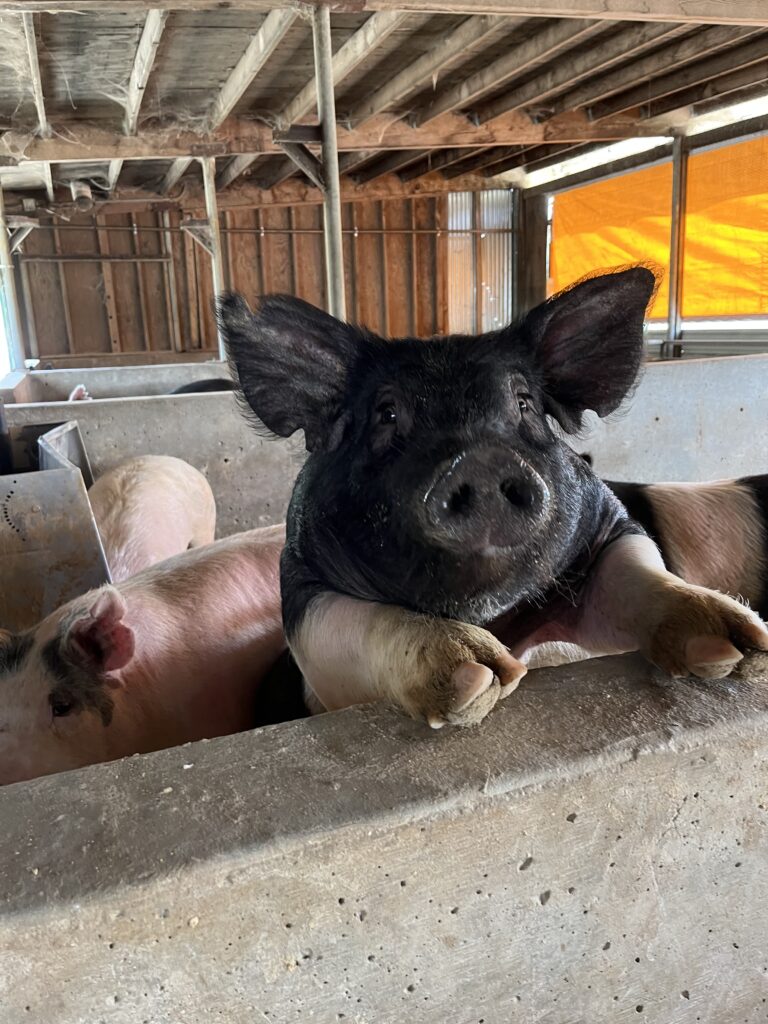 Julia took us through all of the various barns. Some held the boars (like the photo above). Some had the teenagers (piglets who had recently been weaned from mom but not released to run outside yet). Others had sows who currently were not taking care of a litter. There were sooooo many pigs! Julia seemed to know many of them by name and what each one was doing and why. How she could tell them apart was beyond me.
The nursery was my favorite part. When we were watching the mamas (sows) with their babies, the whole nursery was quiet. One of the sows was laying on her belly without exposing any teats to the piglets. Julia said they do this when they don't want to nurse at the moment. The piglets started to really scream at her and she grudgingly rolled to her side to let them feed. The funny thing was once that litter of piglets was screaming to eat (and they were really screeching!) then ALL of the litters immediately began to screech. The power of suggestion, right? It was hysterical to listen to the whole barn come to life.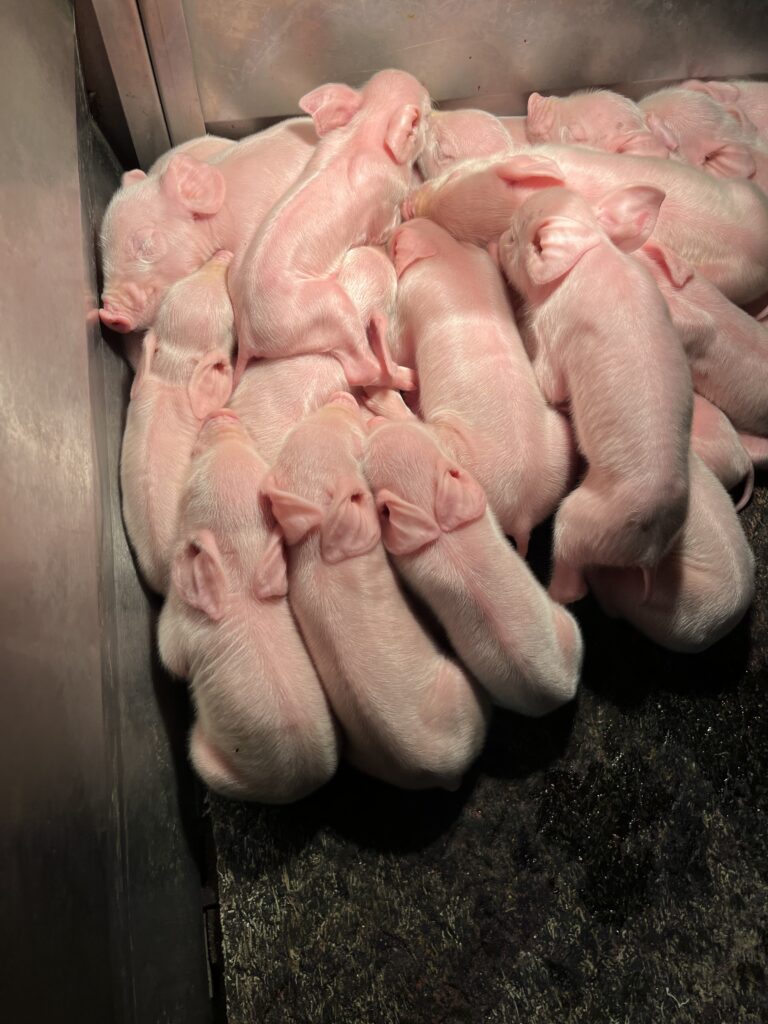 The piglets are so cozy when they are new. They huddle together under the heat lamps and keep each other warm.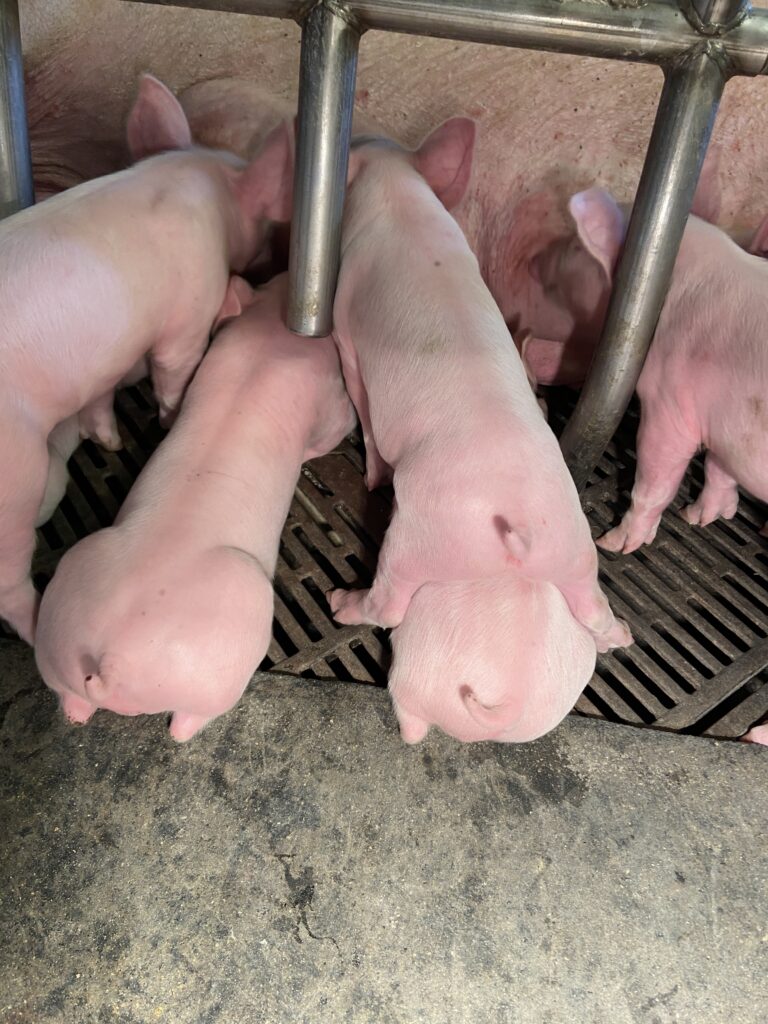 When they are just a bit older (the piglets shown above were about 12 days old) they will do whatever it takes to find their place to nurse. Look at this one laying on top of her sibling. I watched these two for a bit. It was so cute.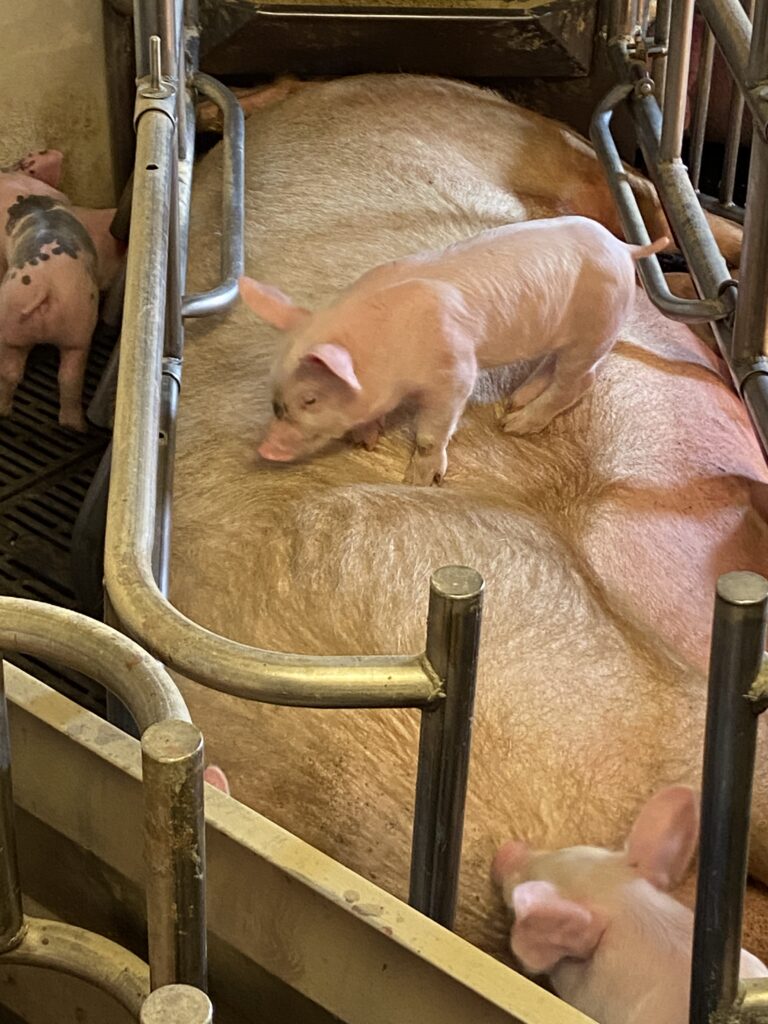 As they get older, the piglets climb all over the place – exploring their pen. Mama is kept in the farrowing crate. it doesn't look like it but she does have room to stand, stretch, drink and eat. The piglets end up on the wrong side of her and will then climb up and over to return to the side of their mama that provides breakfast, lunch, and dinner.
I didn't get any pictures that show this but on (most of) the males there were two little slits where they had all been recently castrated. I asked why they didn't stitch up the opening but Julia said the environment in which the piglets live isn't sterile so they would be sealing bacteria into the cut. Instead they just apply antibacterial on the incision and let it heal. It looked so clean and the piglets just ran around like nothing was bothering them.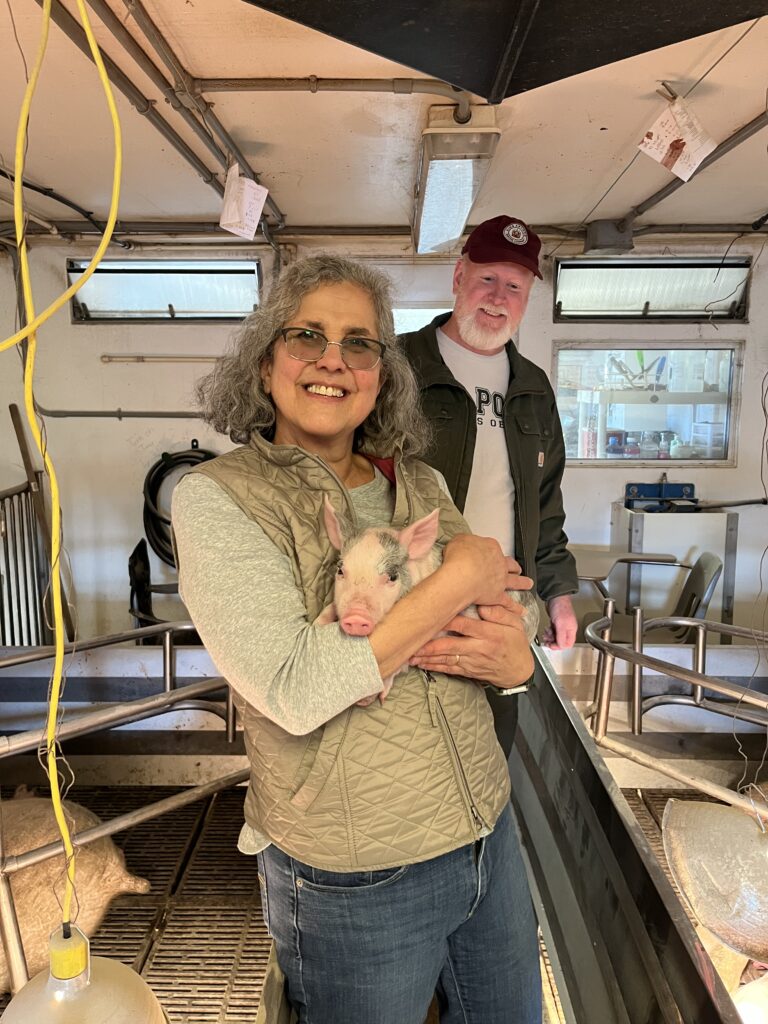 On another afternoon we drove up the highway to San Simeon to watch the elephant seals. There is a protected area where they congregate in large numbers.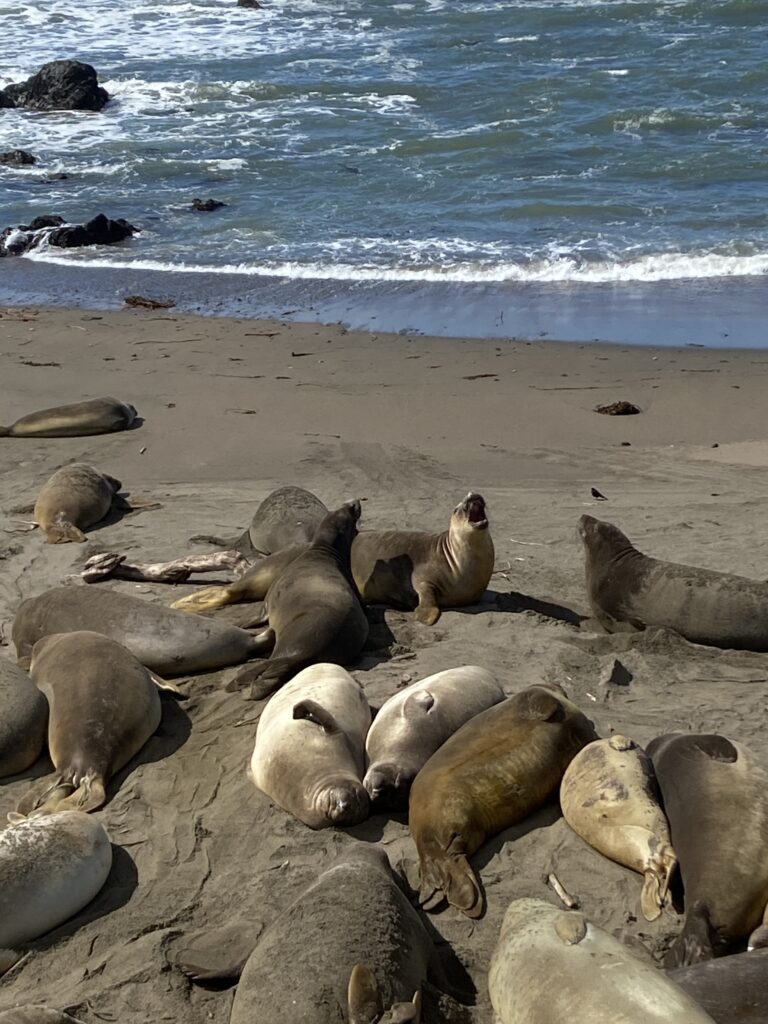 At this time of year, it is the females and the babies who are on the shore. They sure have a hard life – lounging on the sand day in and day out. 🙂
As always, it was nice to get home yesterday. The next time we go down to San Luis Obispo will be in June to celebrate Julia's graduation. How wild!! Her college experience was less than traditional considering the hiccups due to the pandemic but she is definitely ready for the next phase in her journey.