All summer there have been posts from bloggers who have nominated some of their favorite bloggers for the One Lovely Blog award. It is another symbol of the friendly, kind community that quilters enjoy. This is a sweet way to recognize some of the bloggers that inspire us and sort of introduce them to other readers. In the beginning of August I was nominated by Kate of Smiles From Kate. I had not had time to write a post in response to Kate and then today I was nominated by Jayne of Twiggy and Opal. So I am taking a minute to respond and play along.
I don't honestly know where this started or who started it but it is a lot of fun. There are a couple of parameters and they are :
Thank the person who nominated you, and give a link to his/her blog.
List the rules.
Display the image of the award on your post.
List seven facts about yourself.
Nominate (up to) 15 bloggers for this award, and notify them to let them know you have nominated them.
Ok – Here we go.   As I mentioned above, Jayne (from Twiggy and Opal) and Kate (from Smiles from Kate) both nominated me. These two bloggers are so much fun. I follow both of them closely and enjoy our friendships – via blogging and Instagram both. So much talent and inspiration is available via their blogs. If you are not familiar with them, I highly recommend you take a quick peek at their work and their words. You will not be disappointed.
Seven facts about myself…. Hm, I write about family and life as the subject fits when I am blogging but in case you are a new reader or haven't been a follower for too long, here are a few things about me.
First, I live in a rural area in Northern California. We have three acres and along with that, comes a large vegetable garden and a chicken coop with six hens. I love our lifestyle. It is quiet and secluded which I really enjoy. We grow lots of veggies and have peaches, blueberries, boysenberries and blackberries each summer.  There are drawbacks – such as it is a 70 mile round trip to get to Jo-Ann's and a 40 mile round trip to find a Target. So it is not terribly convenient living here but one gets used to it.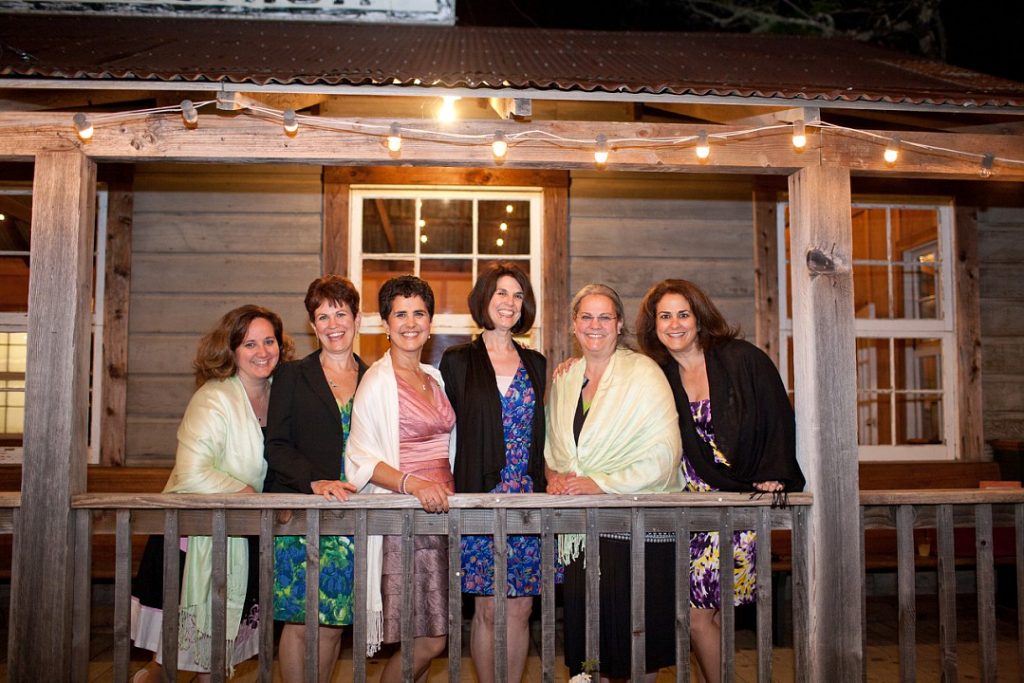 Second, my five sisters are my dearest friends. As a mom I have come to hugely appreciate the sacrifices my parents made so they could have a large family of six girls. We see each other as often as possible and text in a group string all day, every day. My phone is constantly beeping and when this happens during dinner it takes all of my self-control to not check my phone (that is the rule – no devices during dinner.)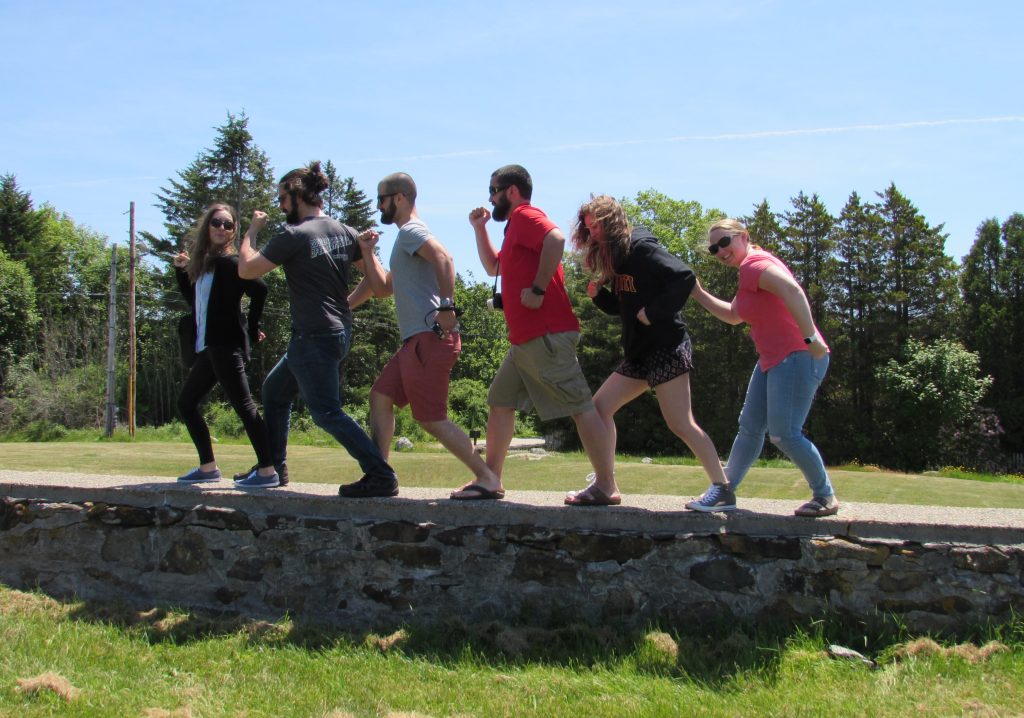 Number 3 – I LOVE my family – My husband and kids are my priority. I feel so blessed and grateful for all of them. I have four kids – three boys and one girl – but Julia is our only child at home at this point. Each of the boys has a wonderful partner (wife, fiance, girlfriend) and they have richly expanded our family. I grew up in a large family and it is wonderful to have a large family. (Justs for grins – you might find it interesting that my parents have six kids, 21 grandkids and so far, nine great grandkids with three more due to be born in 2017! One crazy, big family!) The photo above shows my kids plus my daughter-in-law and almost daughter-in-law!
Fourth -I have only ever quilted my own quilts on my Janome sewing machine. But I have been wanting to learn how to use a long arm machine. I am finally taking a class at a shop about an hour away. Once I take the class I will be able to rent time on their long arm machines. So – I am giving this a try. I have made two queen size quilts; one I stitched in the ditch and the other I tied. It is difficult to fit a big project through the throat of my machine (and it is a rather large throat.)  I am hoping this enables me to make larger projects. I'll let you know how it goes!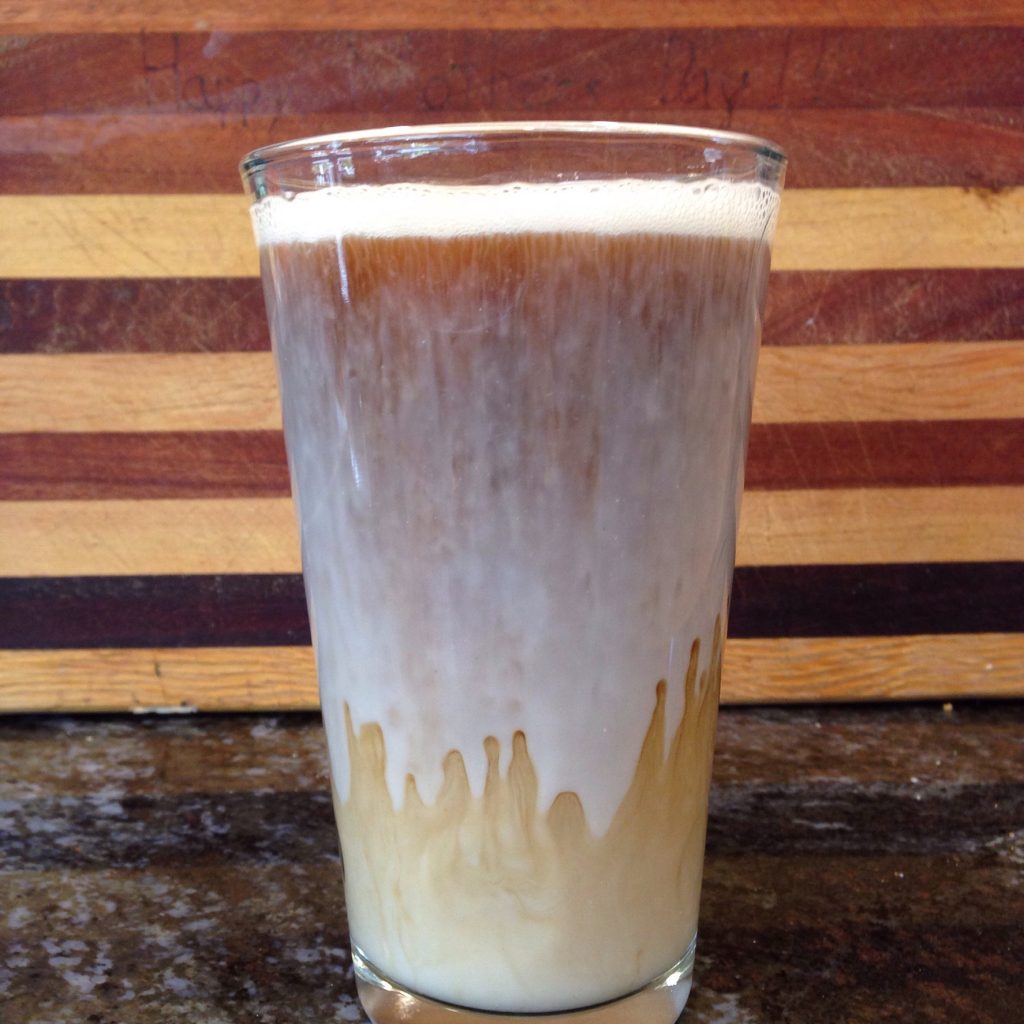 Number 5 – My very favorite snack is popcorn. I eat it often and never tire of it. Iced coffee with almond milk is my go-to drink. All decaf, all the time. Once when I was ordering an iced decaf with non-fat milk, the barrista said "I call that a 'why bother'" (as in no caffeine, no fat, no sugar)  I thought that was so funny. I don't like caffeine but I love the flavor of coffee.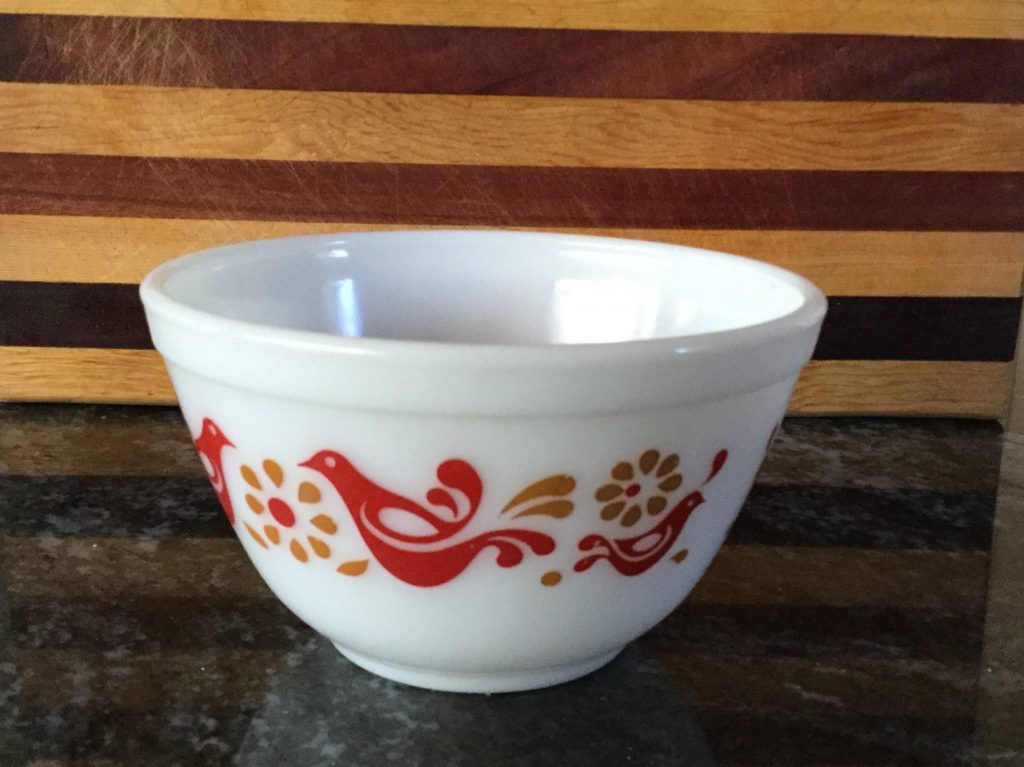 I love vintage everything. Cookbooks, fabrics, linens, kitchen ware – all of it. So I regularly spend time checking out our local thrift stores and usually come away with something fun. I list vintage sheets (fat quarters) in my Etsy shop. I have numerous vintage cookbooks which I love to look through. The other day I scored this little vintage Pyrex bowl, circa 1970. Isn't it adorable? I have posted fairly often about my vintage finds – if you want to read more, check out this post, or this one. Or just put vintage in the search box above and it will show even more posts.
Finally, I love that I have found a community where sewing, quilting and working with fabric is considered to be an art. Growing up, I could not draw.  Actually, I still cannot draw beyond a stick figure. I always equated my inability to draw to my being unartistic. However there are so many ways to be artistic that do not involve paper and pen or paints and paintbrush. I learned to sew when I was 11 years old and have been sewing consistently since then. But it was 'just a hobby' and I wouldn't have described myself as artistic. Having spent so much time and energy quilting and blogging, making friends, learning from other blogs has taught me that sewing and quilting are very artistic. Oh my gosh – there is endless inspiration – so many gorgeous quilts, patterns and fabrics with each combination thereof creating something new and unique. Creative and artistic indeed.
Now for my nominations. There are just over 200 blogs in my feed on Bloglovin. I would say all of them are absolutely Lovely Blogs. But there are a few that especially speak to me. Here you go. You are probably familiar with most of these, if not all. But if by chance, you are not, be sure to go take a look at these Lovely blogs!
Mari at the Academic Quilter – I love Mari's precision. She makes such intricate blocks and quilts. Really amazing stuff! Last year I sewed along with her Classic Stitches BOM. This year she is hosting Intricate Stitches and I look at these blocks with my jaw hanging open. So pretty!
Janine at Quilts from the Little House.  Janine has many years of quilting experience. She is a wealth of knowledge. But you know what? I love the fact that she either hand quilts or machine quilts – on a treadle machine!! Honestly.  I can't even imagine.
Deb at Frugal Little Bungalow.  Deb is a quilter who shares my love of gardening, vintage collections, and sewing. Her blog is a delight to read. She is a talented photographer who generously shares her photos of the critters and nature that surround her in Pennsylvania.
Rachel @ Stitched in Color.  Rachel has been blogging in this community for quite a long while. Her blog is a great source of information and she has posted many excellent tutorials. Above all, Rachel writes from her heart and has a beautiful ability to express herself with the written word. I don't have a lot of connection with Rachel but have followed her blog for a long time now and it is one of my favorites.