My Etsy stock was looking meager so this week I focused on making product to list. My biggest sellers are the Chemex cozies. I have also recently sold a couple of French Press cozies. I took a look through my fabric, pulled a few pieces, and began cutting. It is amazing how quickly things go if I have a stack of pieces all cut and organized. One night of prep time pays off well.
In all, I completed four Chemex cozies and three French Press cozies. Not too shabby. This is my favorite of the Chemex cozies.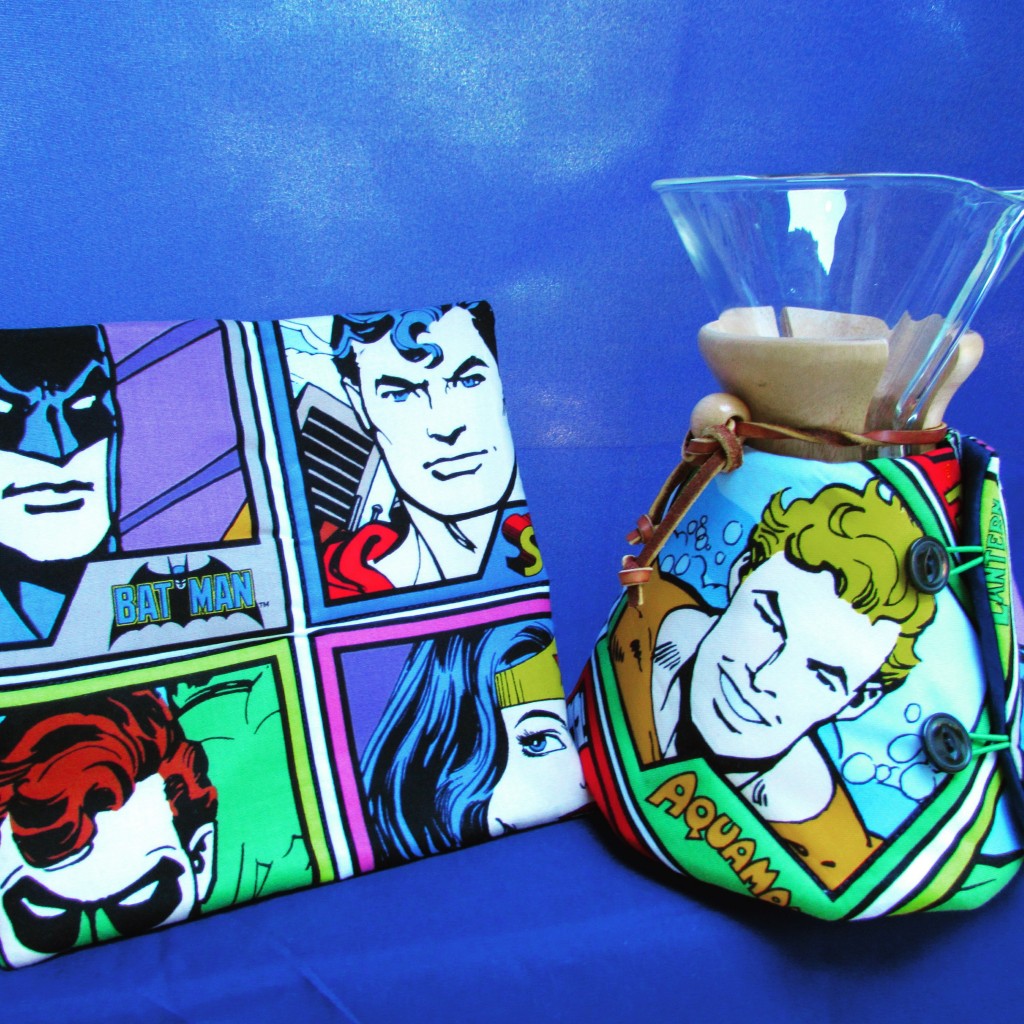 I received this piece of fabric from my boys as part of a birthday gift. (Read about this amazing present here.) I have a 1/2 yard cut of it and thought this would be a fun way to use some of it. Kind of makes that first pot of coffee in the morning a bit more powerful, right?
Here are the others that I finished up.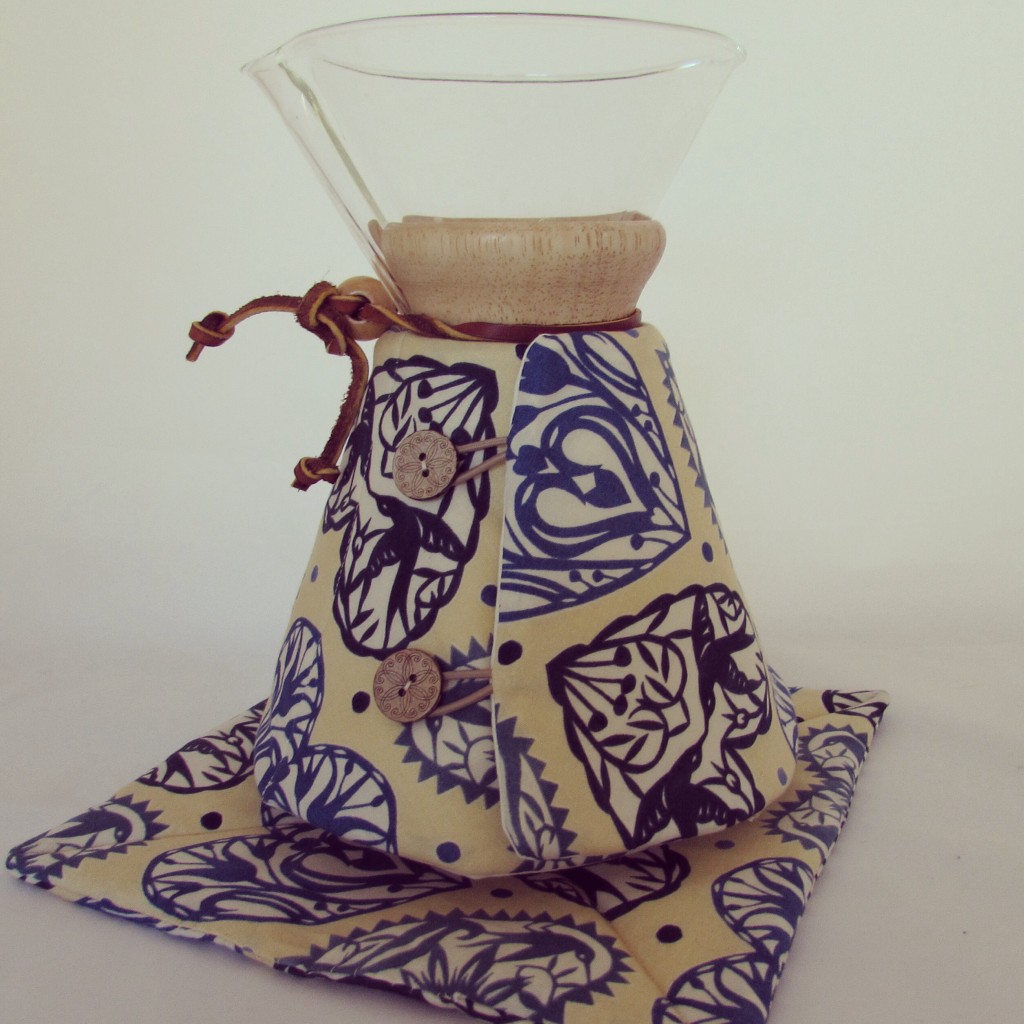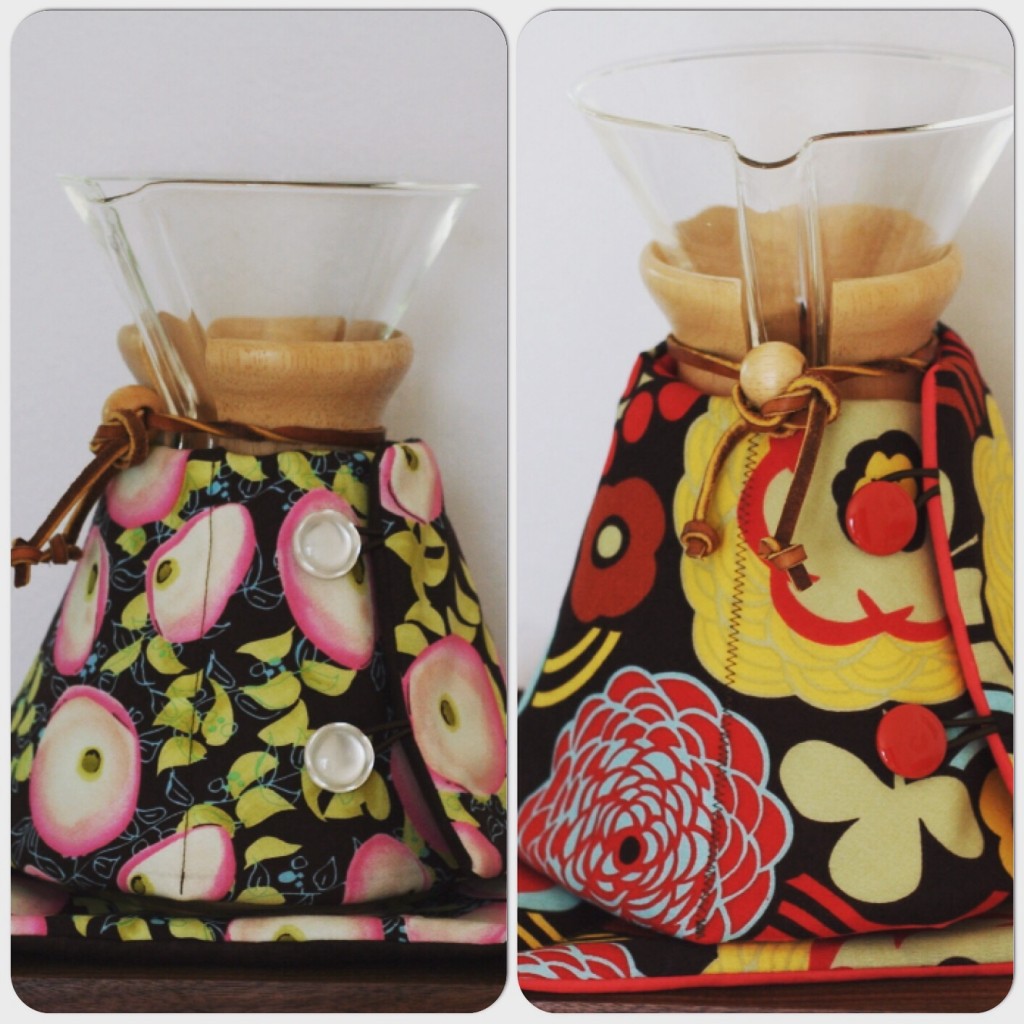 The French Press cozies are super easy to make. I cut out fabric for five of them but at this point, only three are finished.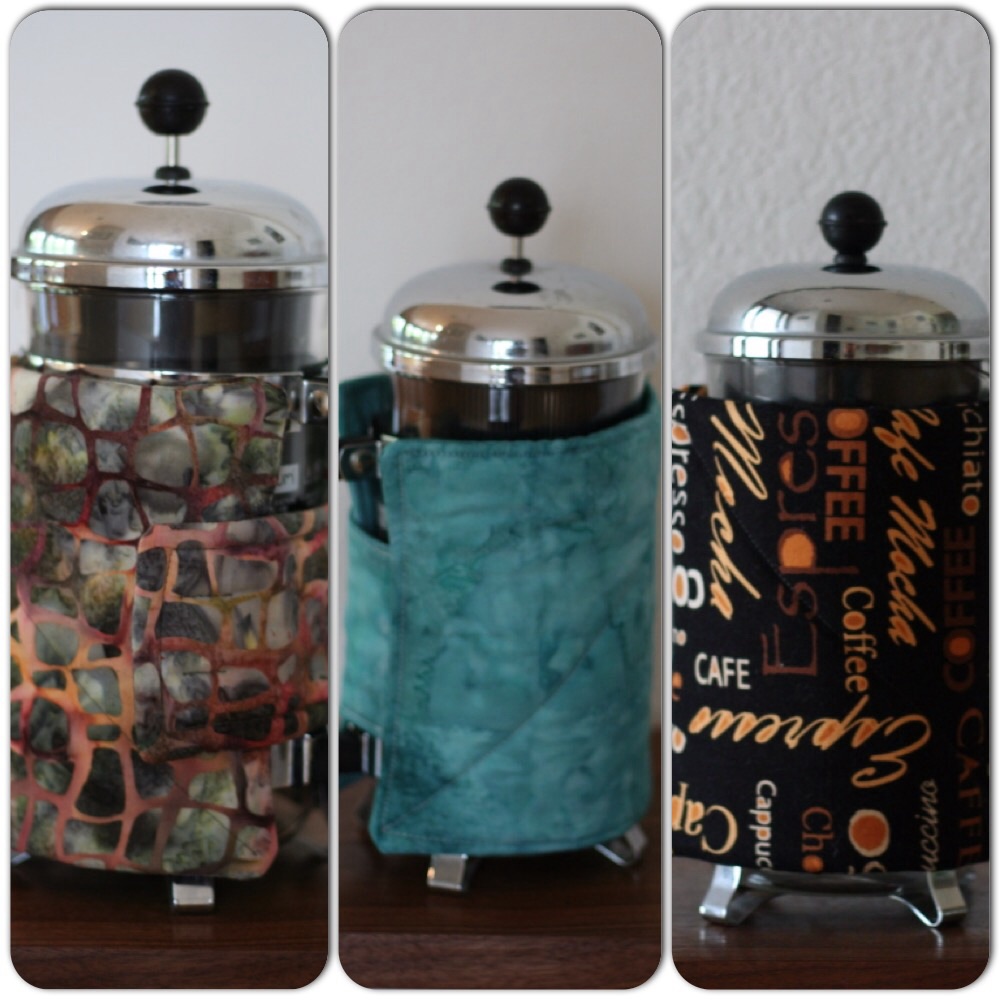 The blue one in the middle is gorgeous – the fabric reminds me of beach glass. All of these items are listed in my shop. Check them out here if you'd like.
Being the beginning of July, it is time to make a plan for the month. My main goal (and the one I will link to ALYOF with) is to complete my vintage double nine-patch quilt top. This is the one that I started working on last week. I haven't made a whole lot of progress but I am hoping to get the quilt top done this month and then next month I can sandwich, quilt and bind it. I want to show it in a little quilt show in Downieville the first weekend of October and then it will be donated at an event two weeks later. This sounds doable to me but I better get going and finish up more of those baby nine-patch blocks. Hopefully I will also have time to finish the July row for my RSC15 project. I have been following Mari's Classic Stitches BOM but I think for the month of July, I will veer off and use a different block. Hers looks fairly labor intensive and I don't think I will get it done with the other project. If I choose a simpler block it will be more likely to get finished. Gotta know our limitations, right?
Hope all of you in the US have a fun, safe holiday on the 4th of July and a happy weekend to everyone else!
Linking to Sew Bittersweet Designs, Crazy Mom Quilts and TGIFF. Links are located at the top of the page under Link Ups.