July was one of those non-stop months. We were on vacation from the 1st to the 12th. Came home and got caught up on household and gardening chores and then hosted a bridal shower last weekend. Of course amidst all of this there was the usual number of migraines. Because of all of this, I did very little sewing and not a whole lot of blogging.
Yesterday I found a little bit of time and did the July piecing for Tish's Fireburst Mystery Quilt. Fortunately, the piecing for July consisted of a number of flying geese blocks in different combinations and one little square in a square block. I like the fabric combinations and look forward to the instructions for August. I chose to make the baby size quilt and these fabrics will be so sweet when assembled.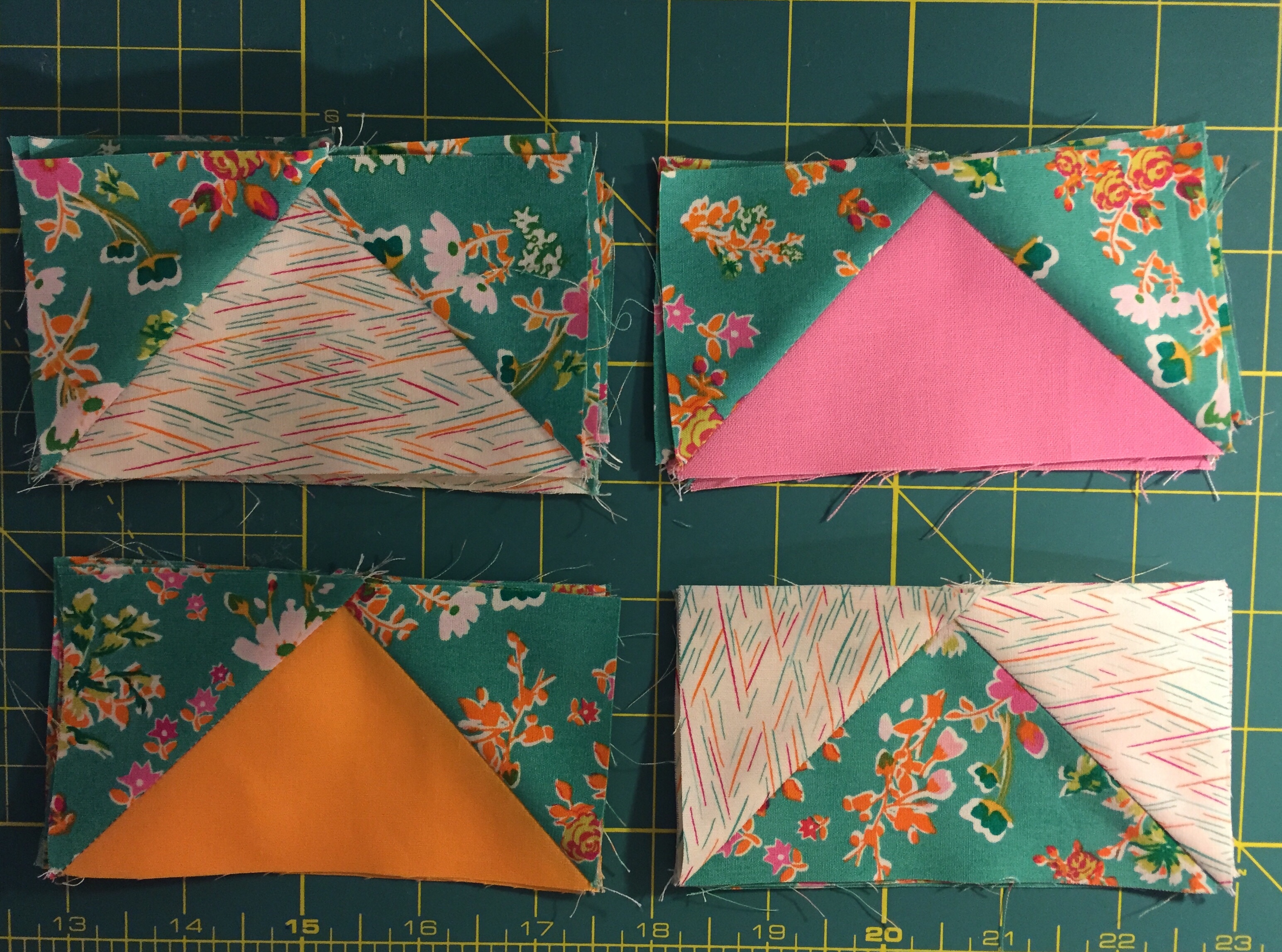 Speaking of which, hurray for August! I am really determined to get back on track. I think this is doable as we have very little planned for this month. I am eager to get back to my routine and spend some time in the sewing room.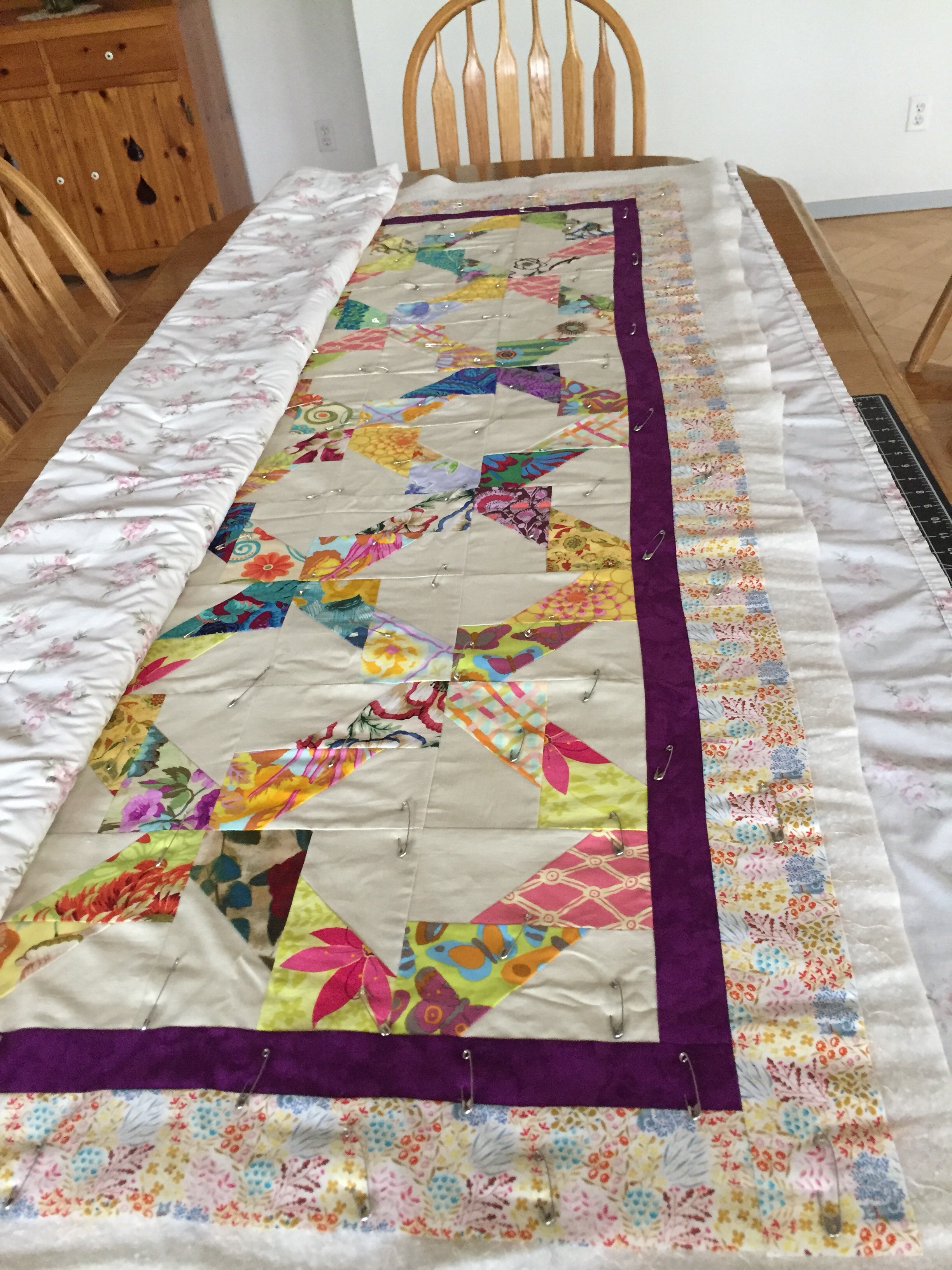 I just basted my Twisted quilt. The dining room table had the extra leaf in it so I took advantage of that space and got the layers pinned. I am vacillating between a few ideas for quilting it though. I need to do some doodling and make a few decisions.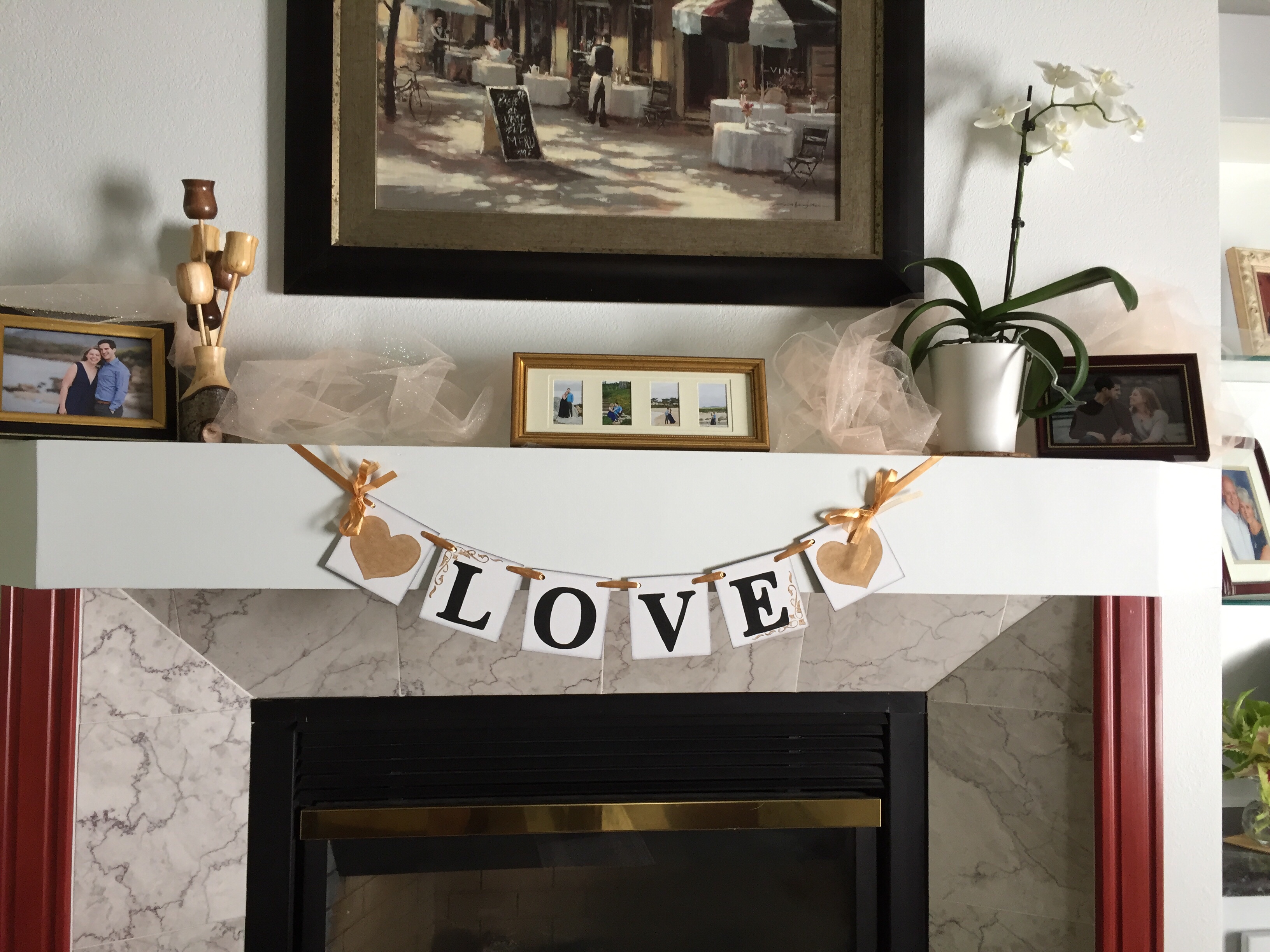 Remember I mentioned I was hosting a bridal shower over the weekend? It was a lot of fun and I think the bride-to-be enjoyed it. Four of my sisters were able to come to the shower which was so nice.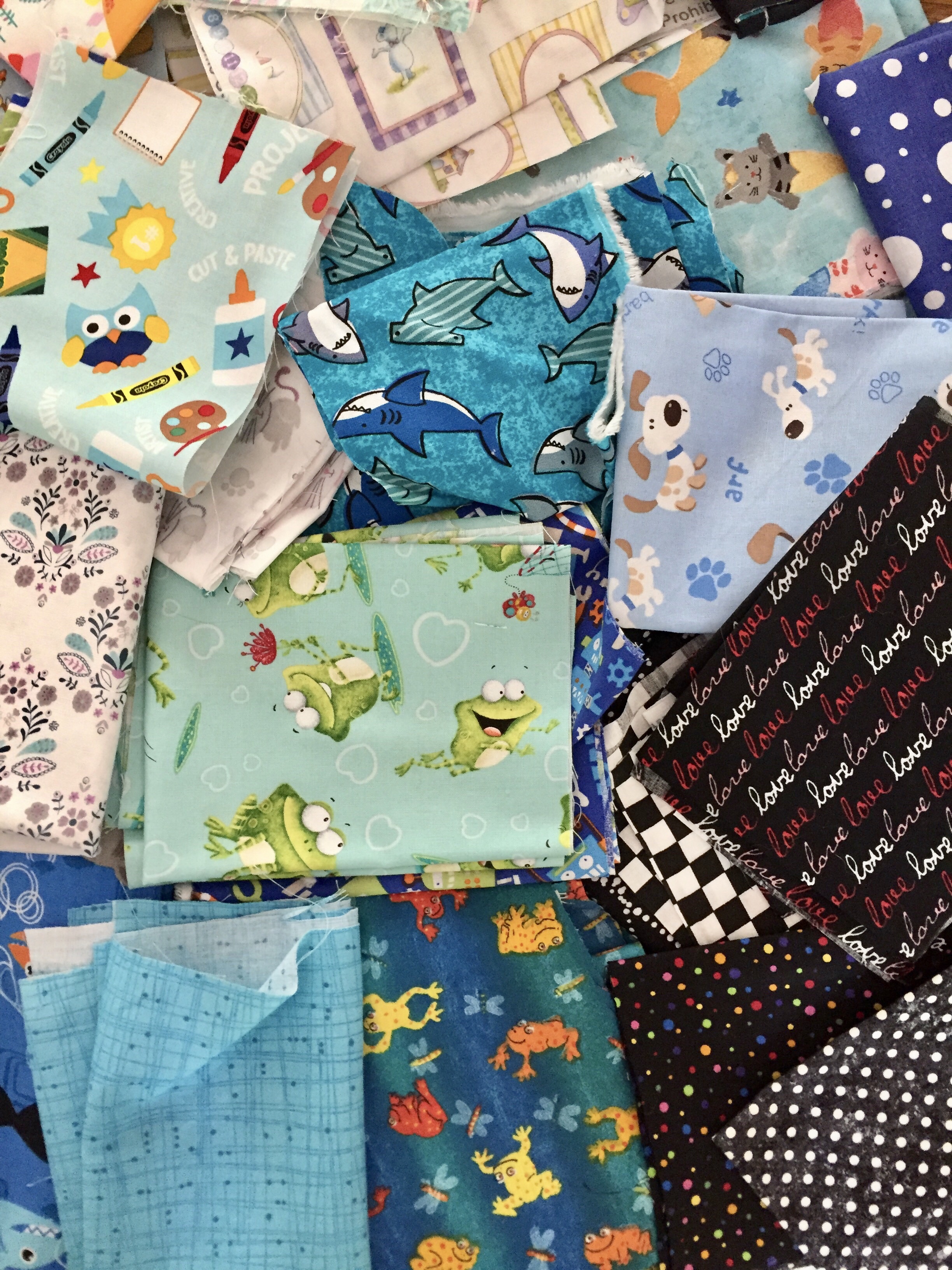 One of my sisters, Cathy, brought me a big bag of fabric scraps! I have talked about my sisters' shop, 6 Monkeys and Co, where they offer handmade children's clothing. Because neither of my sisters do any quilting, they tend to throw away any remaining scraps after cutting out their project. (While I am talking about my sisters, I need to do a little shameless promotion! Their sewing skills are amazing and it really shows in the sweet dresses, shorts, shirts and hats they make. If you have kids or grandchildren, you need to check out their shop!)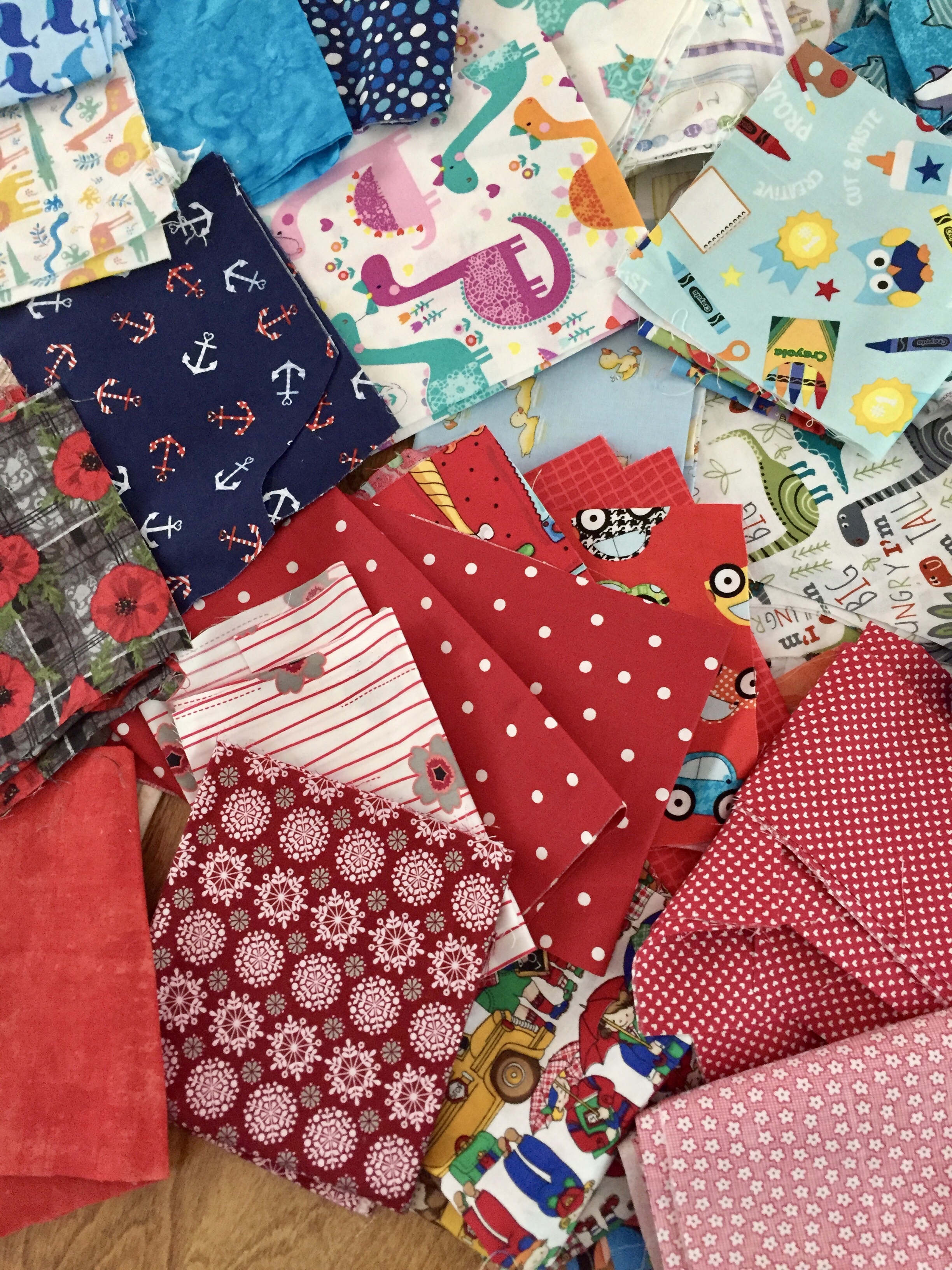 Cathy offered to start saving scraps for me and now I have all sorts of fun children's prints to play with!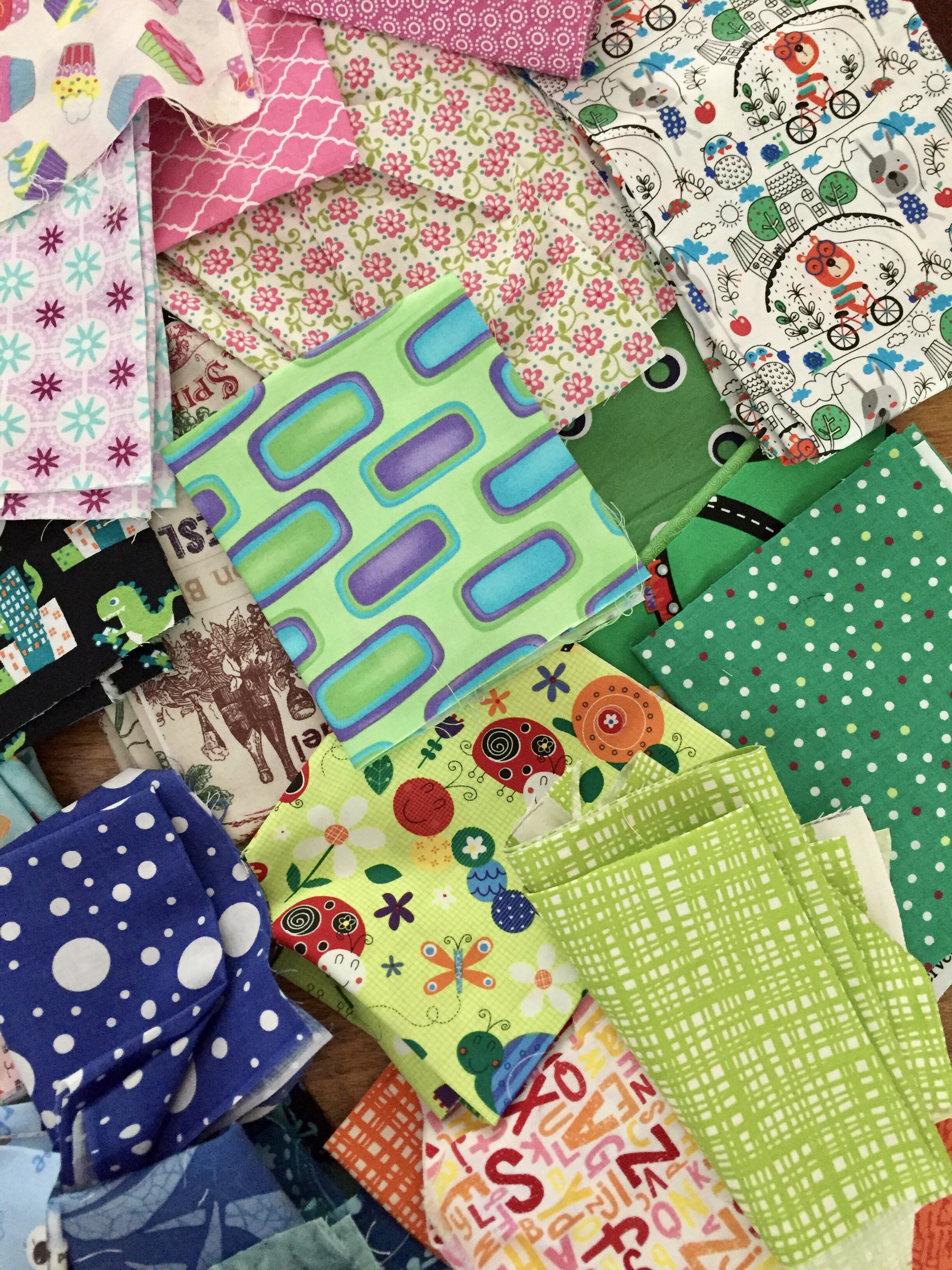 I am itching to cut these into usable pieces but for now they are going to be organized by color and then they will have to wait just a bit.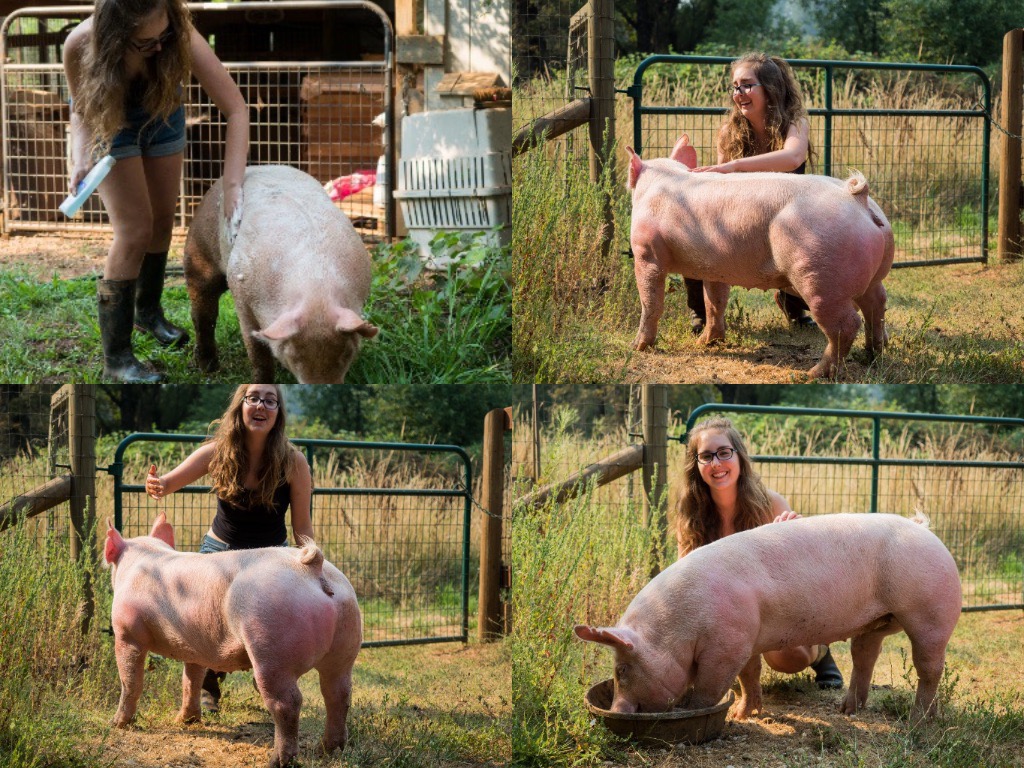 Finally, Julia is getting ready for the fair which is next week. Saturday morning Julia gave Olive a bath because she needed a picture of herself and Olive to hang on a sign above Olive's pen.  It was rather comical trying to get a decent shot because Olive wasn't having any of it.  Finally, bribed with an extra meal, she cooperated.  Silly pig.