It has been a long time since I made something with batiks. This finish is actually one of teamwork though. I was in the Goodwill at some point in early spring and found this quilt top for $5.00. I sure don't know why someone donated it and I knew I couldn't leave it there! How easy it would be to finish it up and donate it to Mercyful Quilts.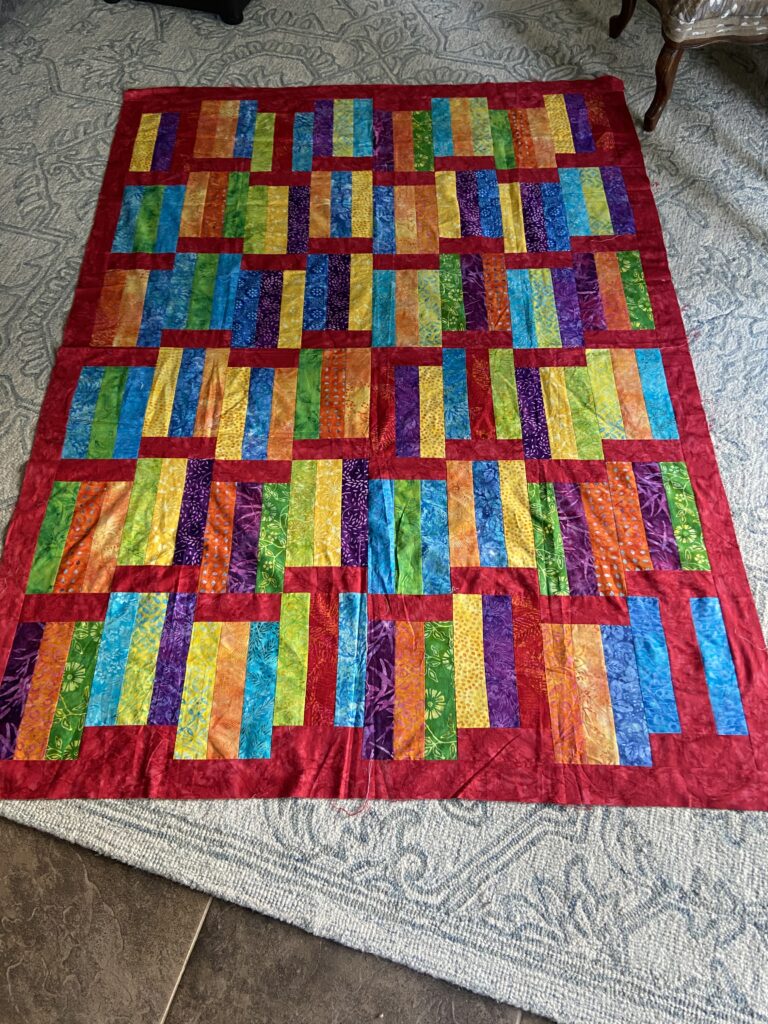 With life calming down around here, I found a few minutes to spray baste it and get it quilted. This was the first time I quilted a project that had been spray basted and it was lovely. No pins to fuss with and the backing stayed nice and flat. No wrinkles or puckers to be found. I am in love.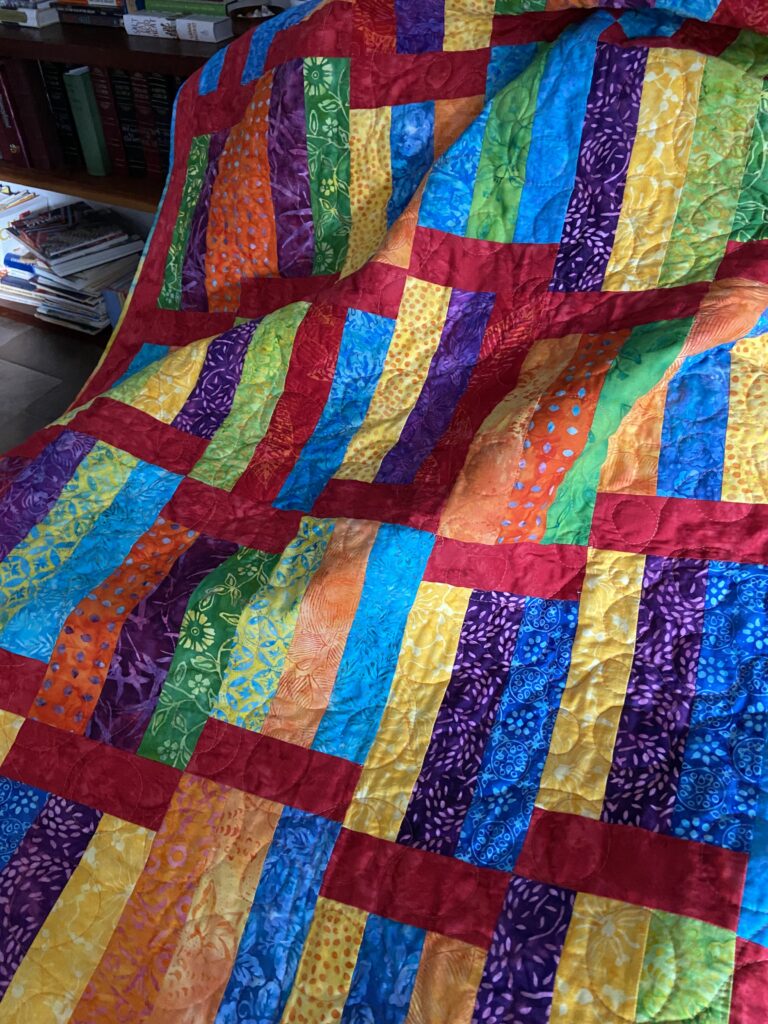 Quilting this was actually a quick, fun process. (Sometimes the quilting part gets a bit boring for me). But I decided to do (mostly large) circles and they look cute. It is a really cheerful quilt between the bright batiks and the bubbly circles.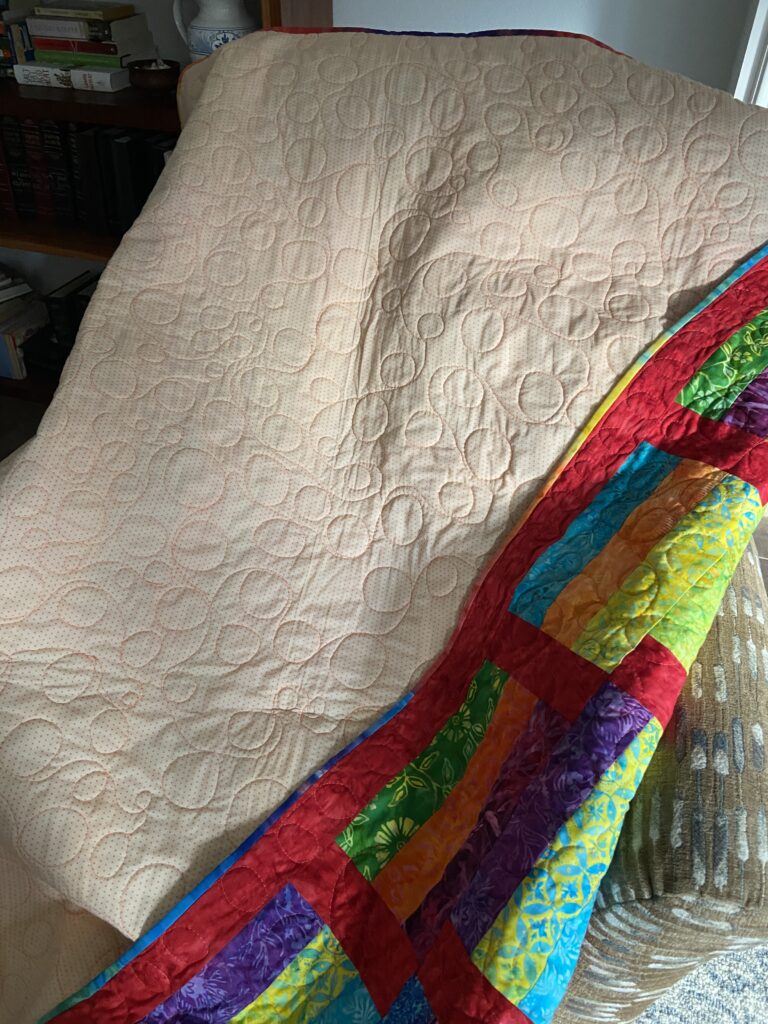 The backing is a very soft voile I have had on the shelf. The photo doesn't show the exact color which is a soft orange. I love voile backings – they have a wonderful drape and make for a cozy quilt.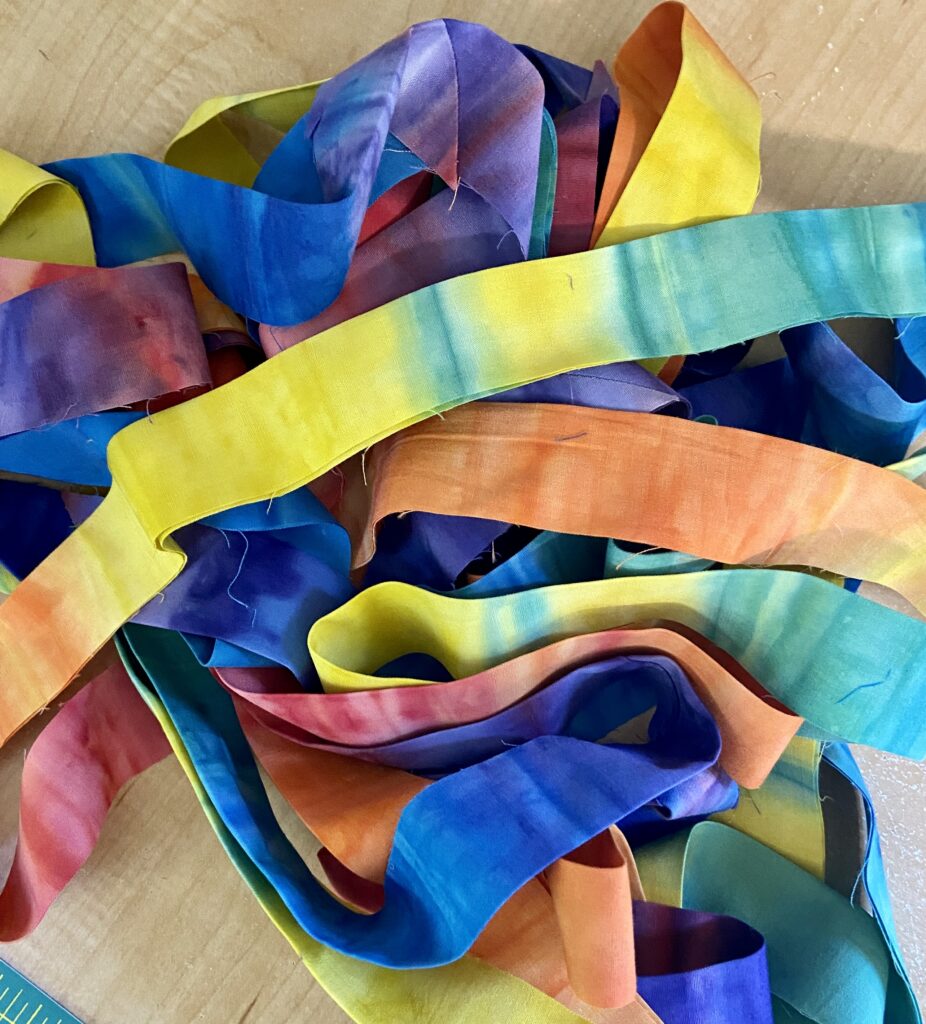 I think the best part of the quilt is the binding. When Sophia and I were on our mini shop hop last month, she found this cool rainbow hombre fabric and suggested I use it for the binding. By cutting it along the length of the fabric (parallel to the selvage) the shades alternated in a lovely fashion. It worked out so well.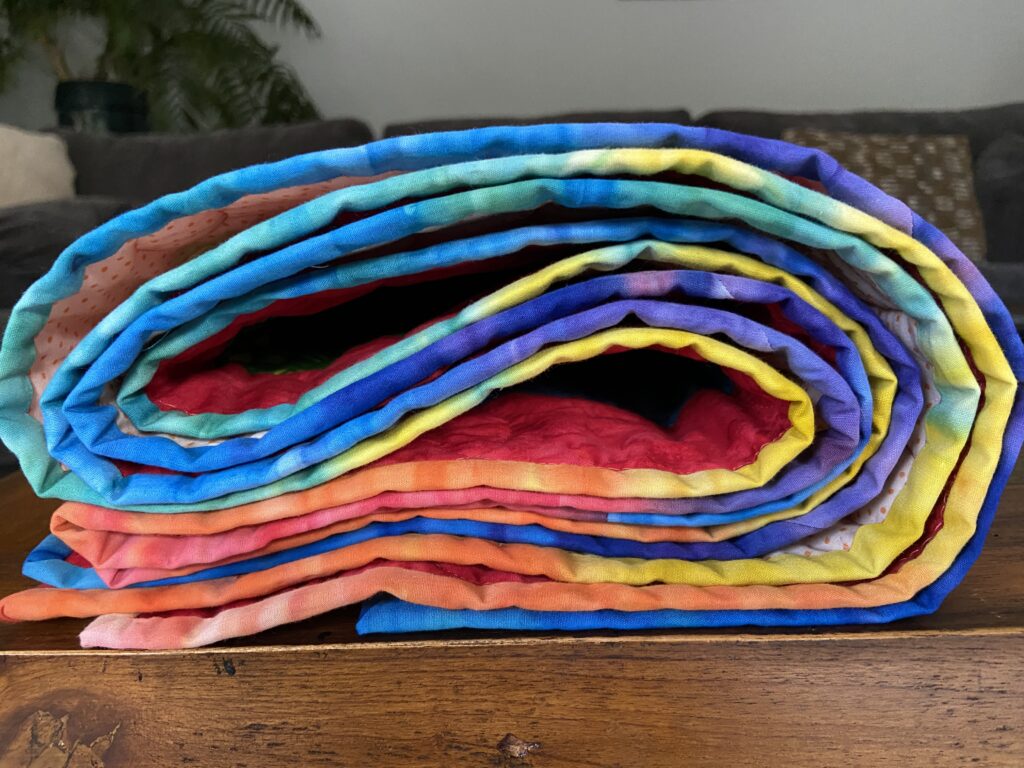 The scary part was washing it. With so much of red batik in that quilt top I was quite apprehensive.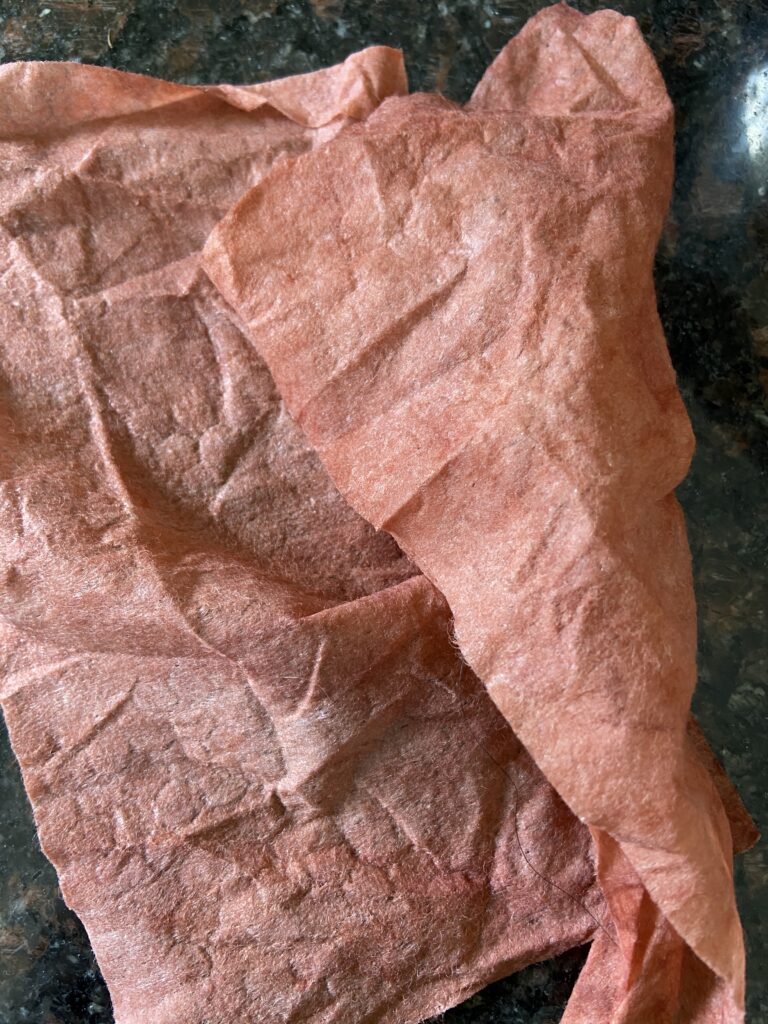 Two Color Catchers to the rescue!! I am ever grateful to whomever invented these great little guys. Not a bit of fabric bleeding happened.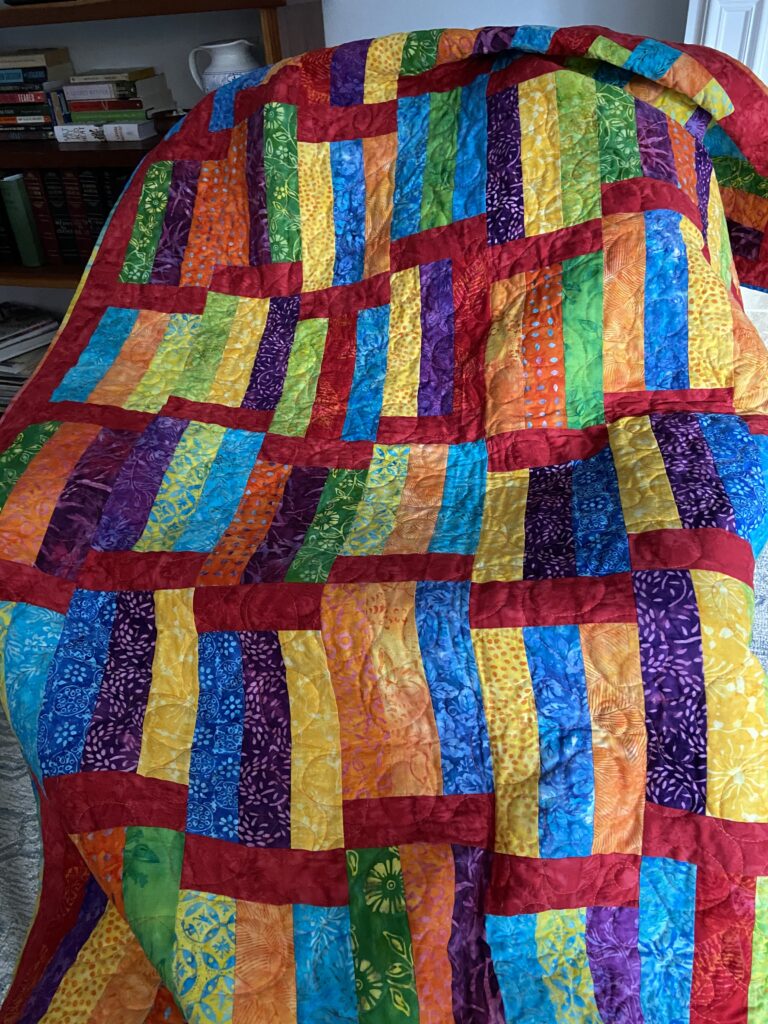 This simple project is a finish and now I have three quilts ready to send off to Mercy Hospital. Each one is very different which is great because each of the families served are just as unique. We like to have a variety to offer them.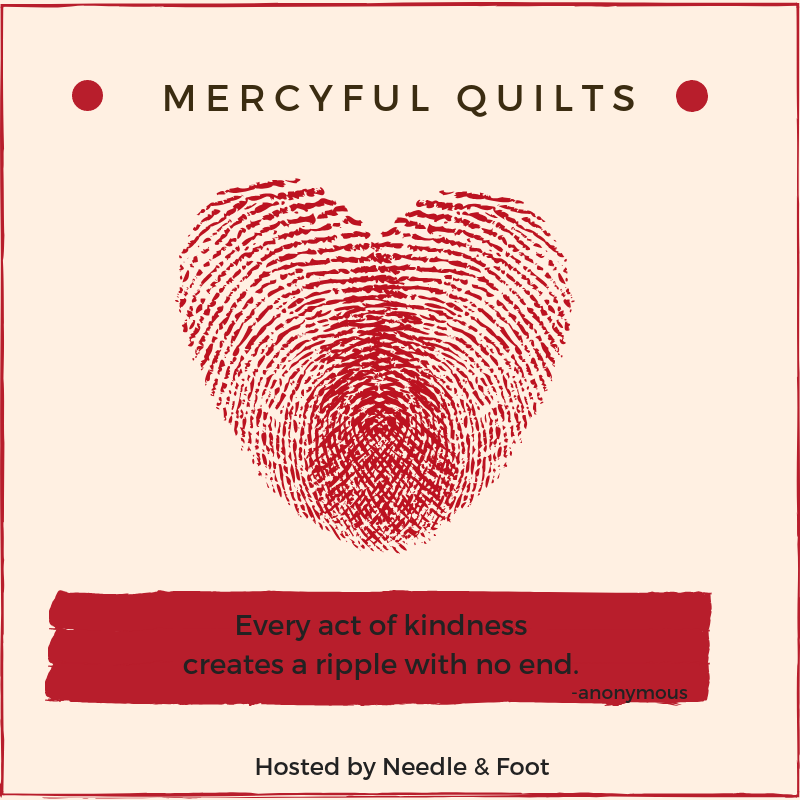 If one (or two) readers want to join me and do a joint contribution to Mercyful Quilts, I would be happy to finish a quilt top of yours. Lap size and not made with any juvenile prints are the main requirements. I know there are many of you with extra quilt tops made and maybe you'd like to send one to me for finishing. Let me know and we can work through the idea together. Alternatively, you are always, always welcome to send a finished lap quilt to Mercyful Quilts on your own. If you need more info, let me know.
Thanks everyone!! Happy weekend to all of you!
Linking with my favorites. Check out the Link Ups tab at the top of the page.