This post has been in my head for years. Maybe since I first started my blog. I think about it each May for reasons which will become apparent. Then it drifts away and I don't write it up. But here we go!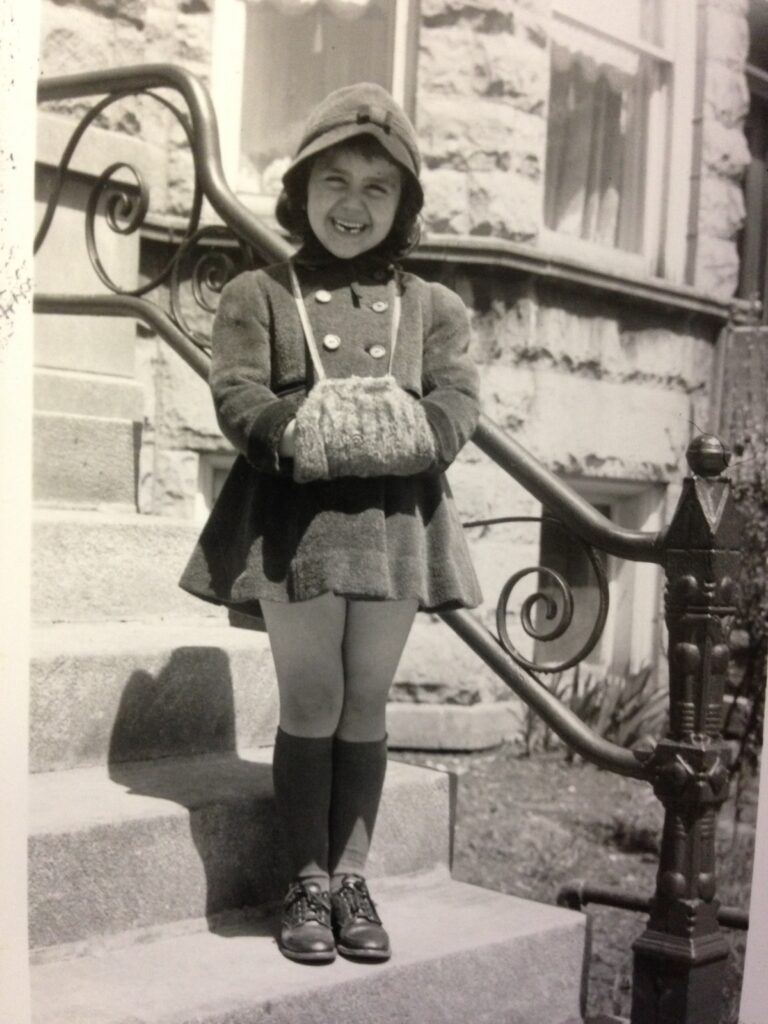 These little ones are my parents. They were born in the mid-1930's.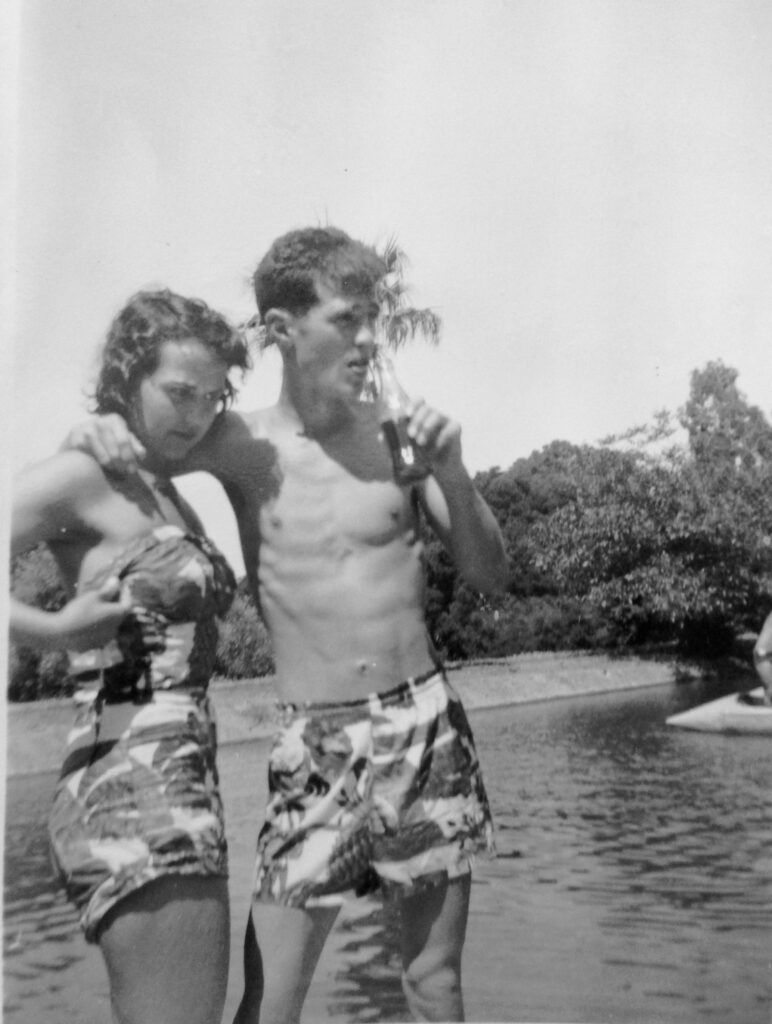 Some years later, they started dating and wearing matching swimsuits – because they were, and still are, just that cool. (I think they were 16 and 17 years old in this picture).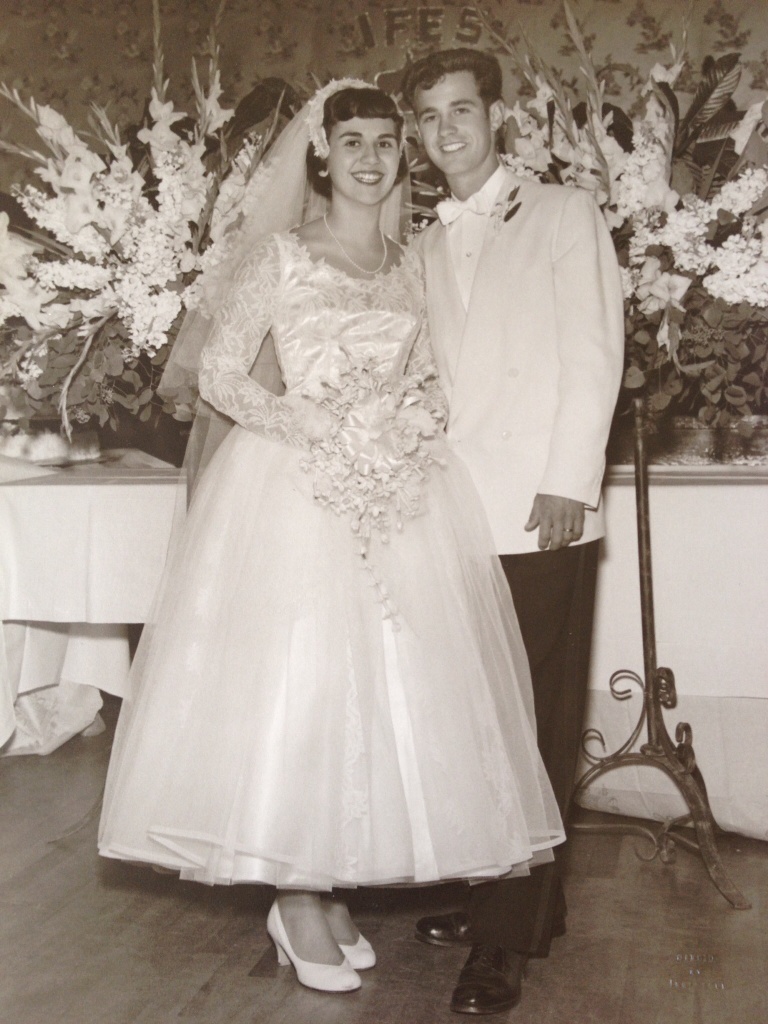 In May of 1955, the cool couple got married. They were young, 19 and 20 years old.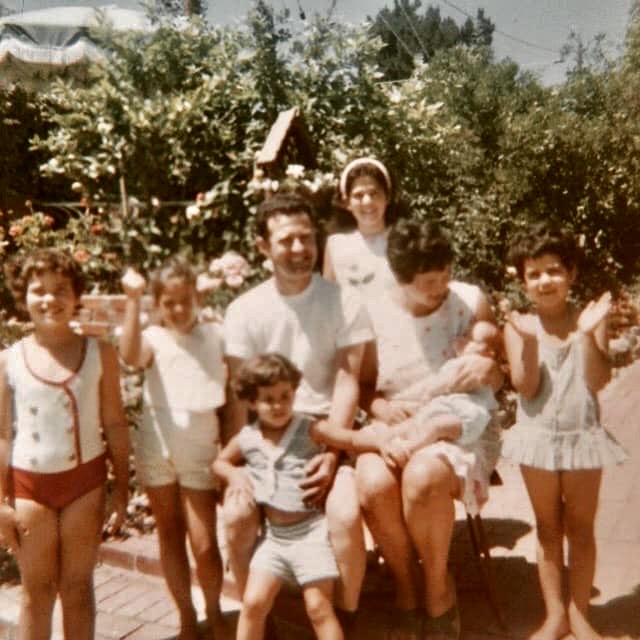 As was common in the 1950's, the first baby happened quick. She was born three days after their first anniversary. Those babies (all girls) kept on coming with the last one born in 1966. So, six kids in ten years. These were busy times. The photo above is not great as far as quality but I love it. (I am on the far right). This was the summer of 1966.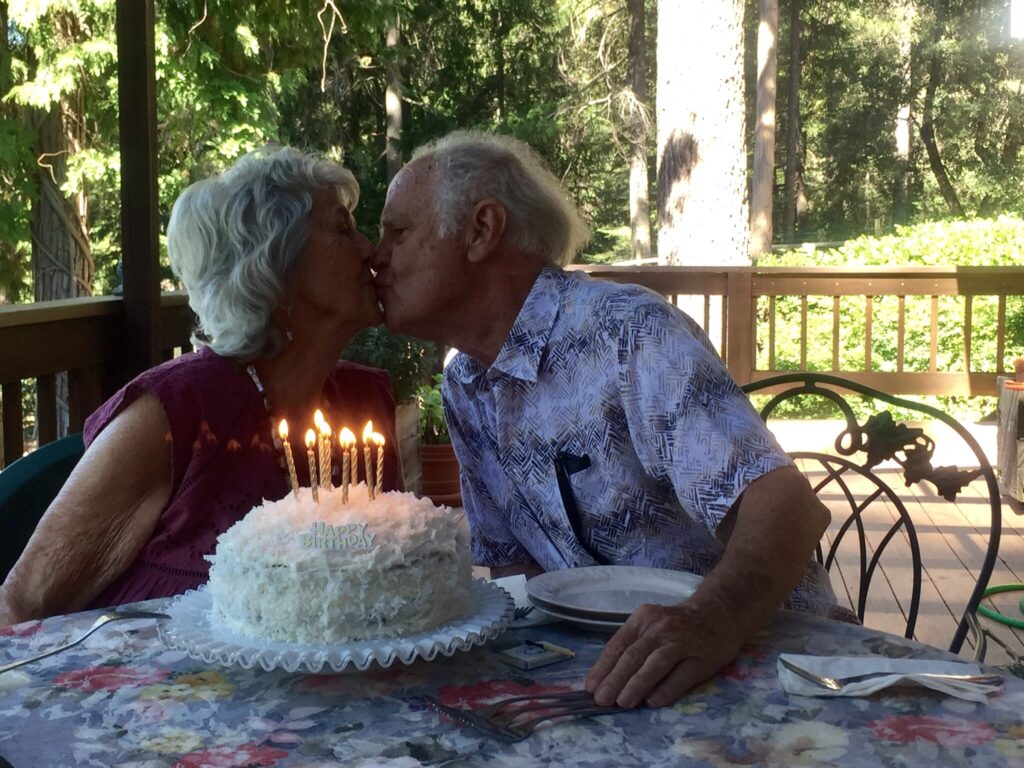 Time went on and their six children grew up, got married and started having babies. Just like those cool parents of theirs.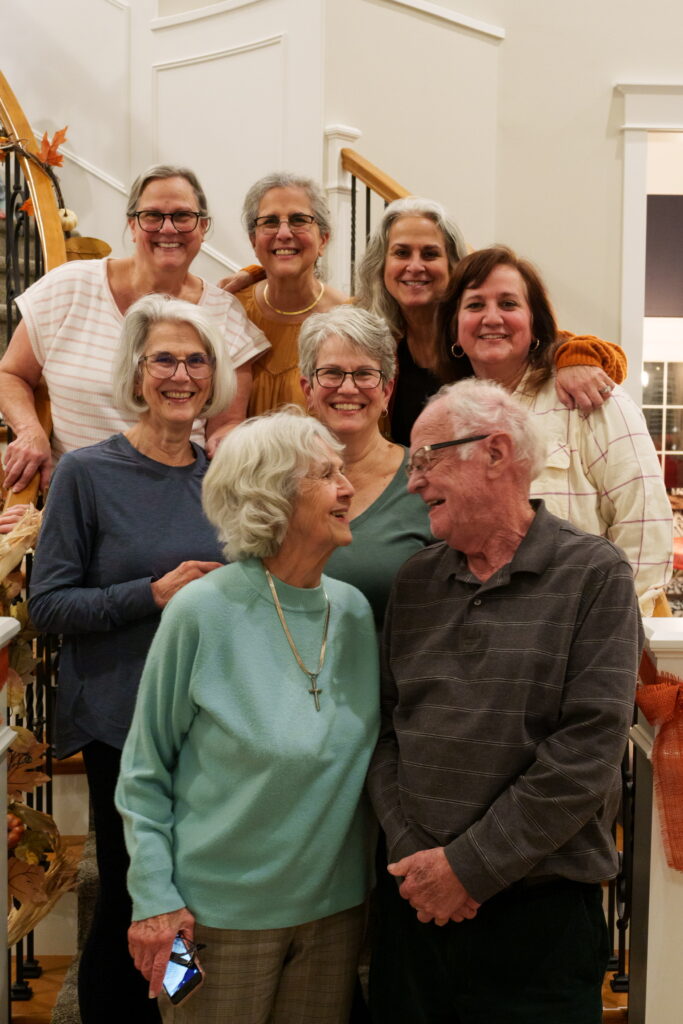 Between the six kids (now shown with lots of gray hair), 21 grandchildren were born. This began in 1979 with the birth of grand child number one, Maria. The last grand child, Julia, was born in 2001. Julia was the tie breaker making the final count eleven grand daughters and ten grand sons.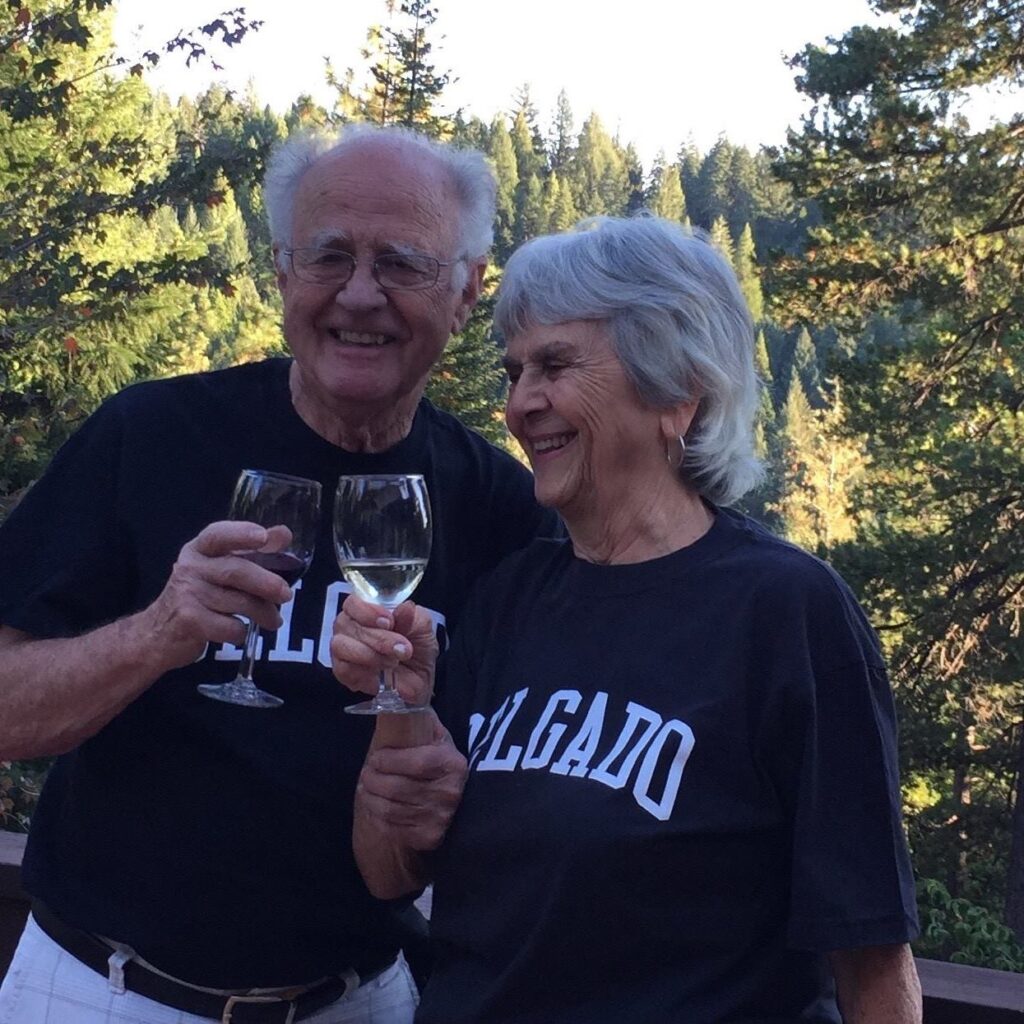 The twenty-one grandchildren are all grown up now, contributing to the world in myriad ways. We have two lawyers, one occupational therapist, two who work for Go Fund Me, a project engineer at Collins Aerospace, a director of engineering turned full time stay at home dad, a network security specialist for a brokerage firm, a professional dog trainer, a high school French teacher, a bank manager, a comedy writer who wrote for many years on the TV show, Big Bang Theory, a chef-in-training, a sports administrator at University of Arizona, a recruiter for Roblox, an esthetician, a preschool teacher, a student advisor at Stanford, a government employee in DC who works in I/T, a medical equipment sales tech at Stryker, and Julia who will be taking a job as a research technician upon graduation. This is a whole lot of brain power and it was all started by those two cool kids back in 1955.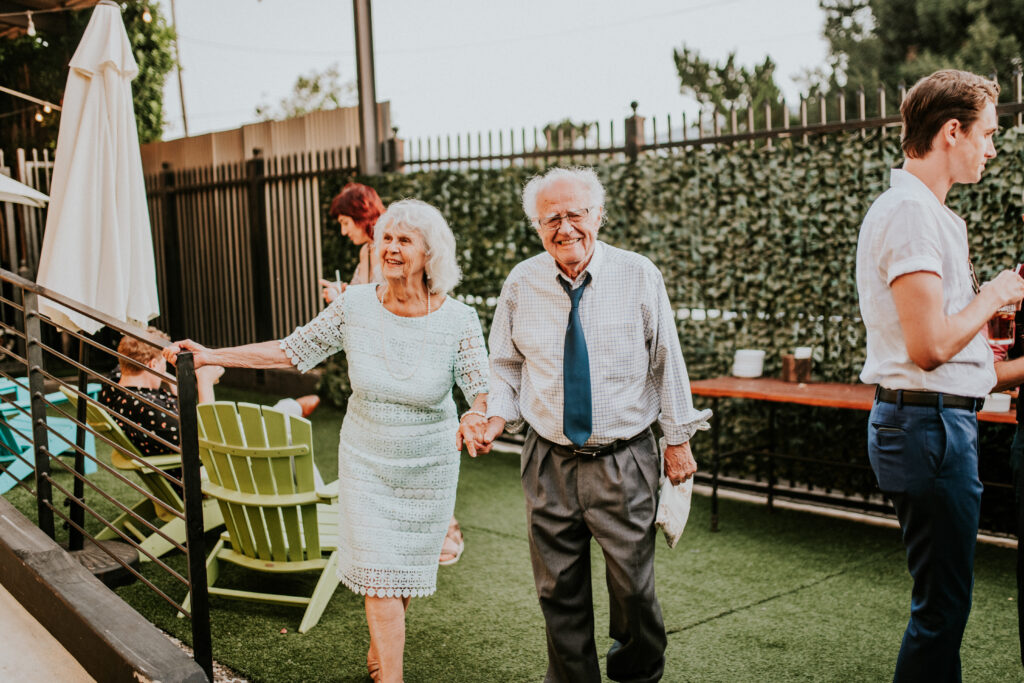 But there is more! The 21 grand children have been busy marrying and having kids of their own. They are expanding this family greatly. My parents now have 17 great grand children.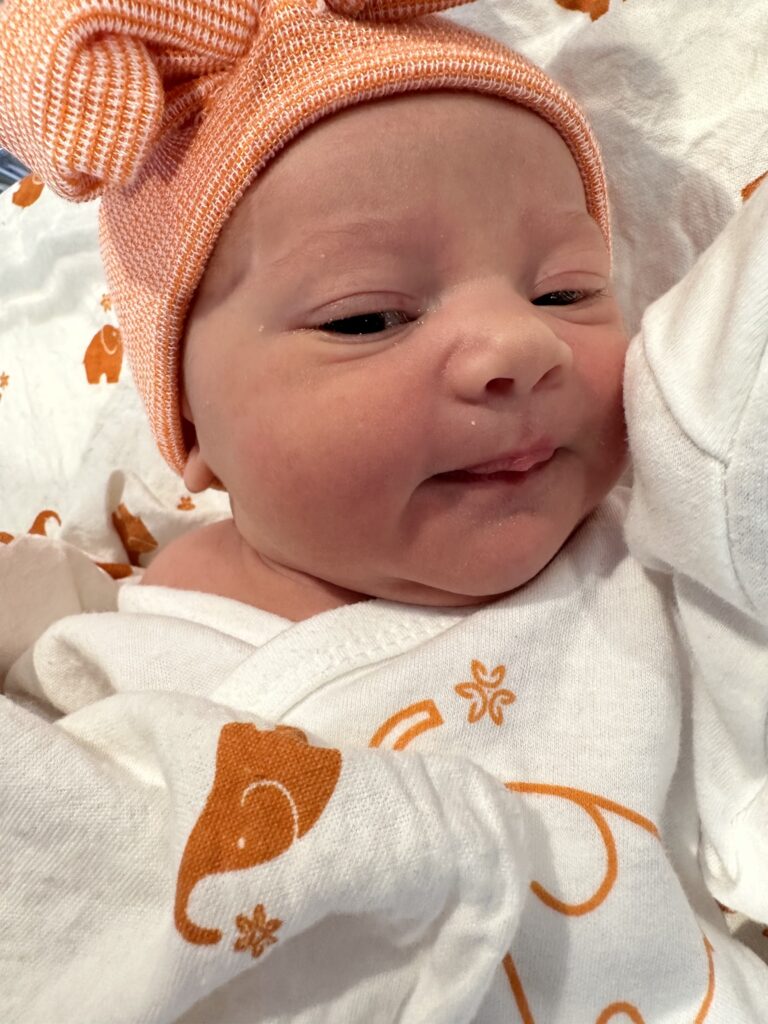 This sweet girl, number 17, was born just a few days ago, on May 11th. (She is one of the reasons I started thinking about all of this again; when I realized we now had 38 grands and great-grands in the family)!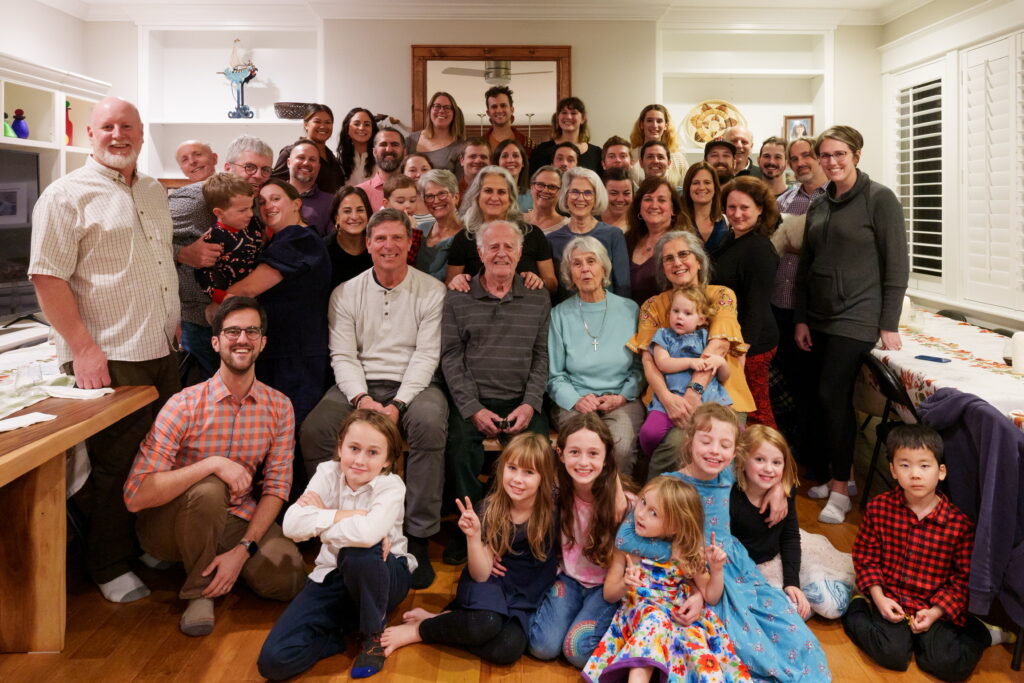 This picture, taken last fall, is incomplete – with about 15 people in our family not present.
I love being part of a big family. My sisters are my best friends. Having had four children within sixteen years and now knowing the work it takes to raise a big family, I cannot express my gratitude enough to my parents for their decision to have six children so close together. It wasn't idyllic – we all argued, we created havoc. Dad was always fixing something. It was noisy and there was a lot of female energy in the house. I can remember my dad saying things like 'go put some clothes on' (if we walked around the house in our underwear) or 'who is crying now'? when he would walk in and hear the tears starting up. Mom and Dad shared a car for quite a while in those early days. Mom stayed home with all of us until about 1976. I am sure she spent many, many hours washing those endless cloth diapers!! She read to us, took us to the library, taught all of us to cook, to SEW!!, and to get the chores done on Saturday mornings. Mom and Dad put up with lots of teenage angst, boy friends, and the usual drama. They put us through college and hosted six weddings.
Lots of sacrifice is necessary when you decide to have a big family. As with any family, we have all had our ups and downs. As a group, we have dealt with divorce, loss (the death of my first husband), health issues, learning disabilities and more. Life can be a challenge but we have each other to lean on through whatever comes our way.
I am not saying this is the only way. Having a big family isn't for everyone. In fact, having children at all isn't for everyone. But for me, it was and still is, the best way. I am very thankful to have grown up in this crazy family.
Did you grow up in a big family or small? I would love to hear your experience, if you want to share.