Happy Holidays to you! Last I wrote, we were planning to spend Christmas Eve and day with my son and his family. We haven't had the pleasure of watching the girls experience Santa and all of the related excitement. Alas, it was not to be. My son and his wife came down with the bug and were feeling ill. It was decided that each family would have separate Christmas celebrations in an effort to squash this virus we keep passing back and forth. We will go see the kids when given the all clear. We did FaceTime on Christmas Day and it looked like they were doing well enough. My DIL was on the couch trying hard to get well since she has to be at work today.
This year I made a strong effort to limit the use of paper when wrapping gifts. The challenge was actually quite fun and a bit success.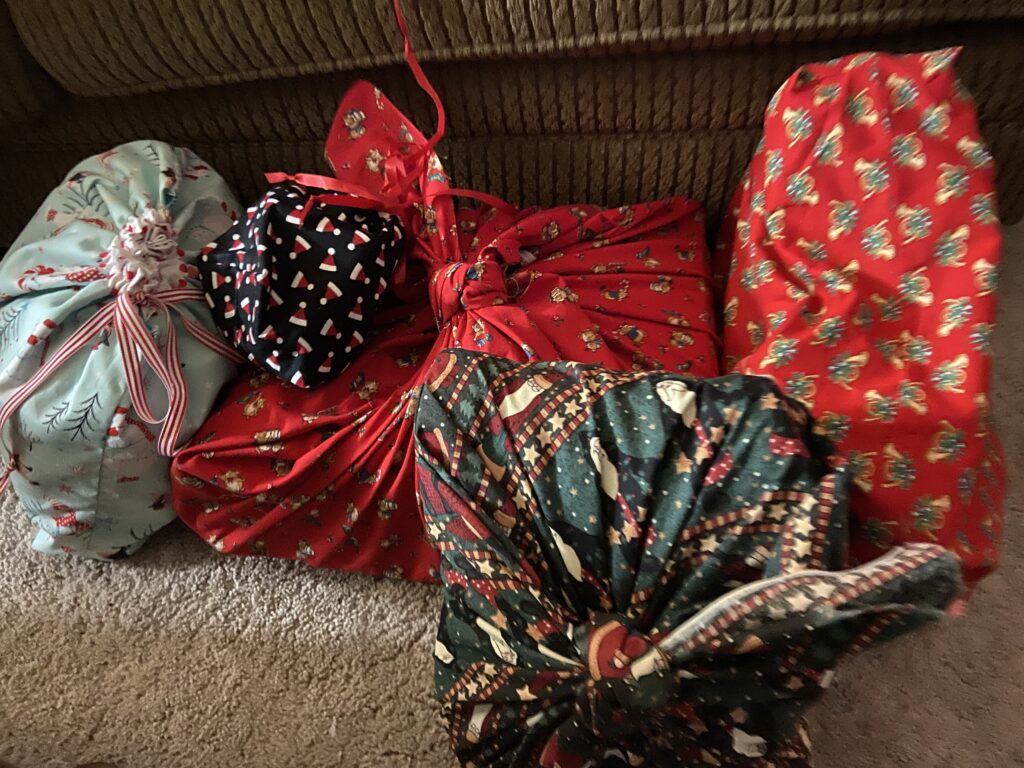 Here are a few of the gifts I wrapped using either holiday gift bags I made this fall or large pieces of fabric as wrapping paper. The gifts looked really cute under the tree.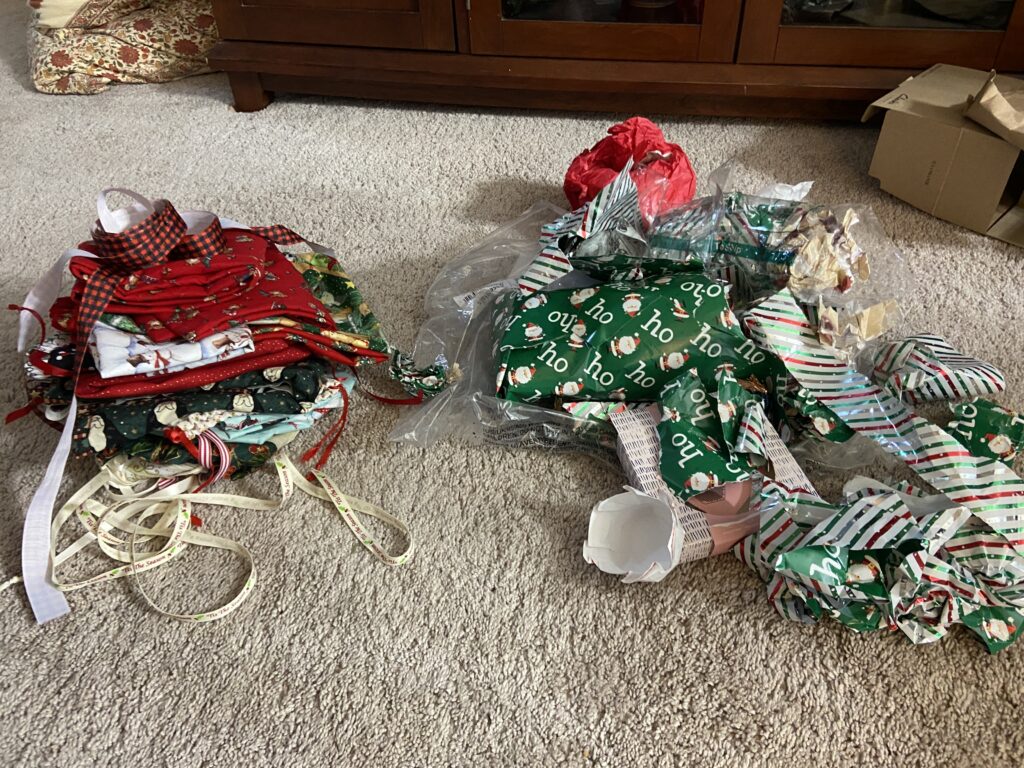 Check out the small pile of paper on the right. Often times we fill a large trash bag with paper on Christmas morning. Granted there were only the three of us here, but this is still a huge improvement. On the left you see the stack of bags, folded fabric and ribbons all ready for next year. Hopefully next year I will have more gift bags made so when my husband wraps his gifts he won't have to use paper. At any rate, I call this a success.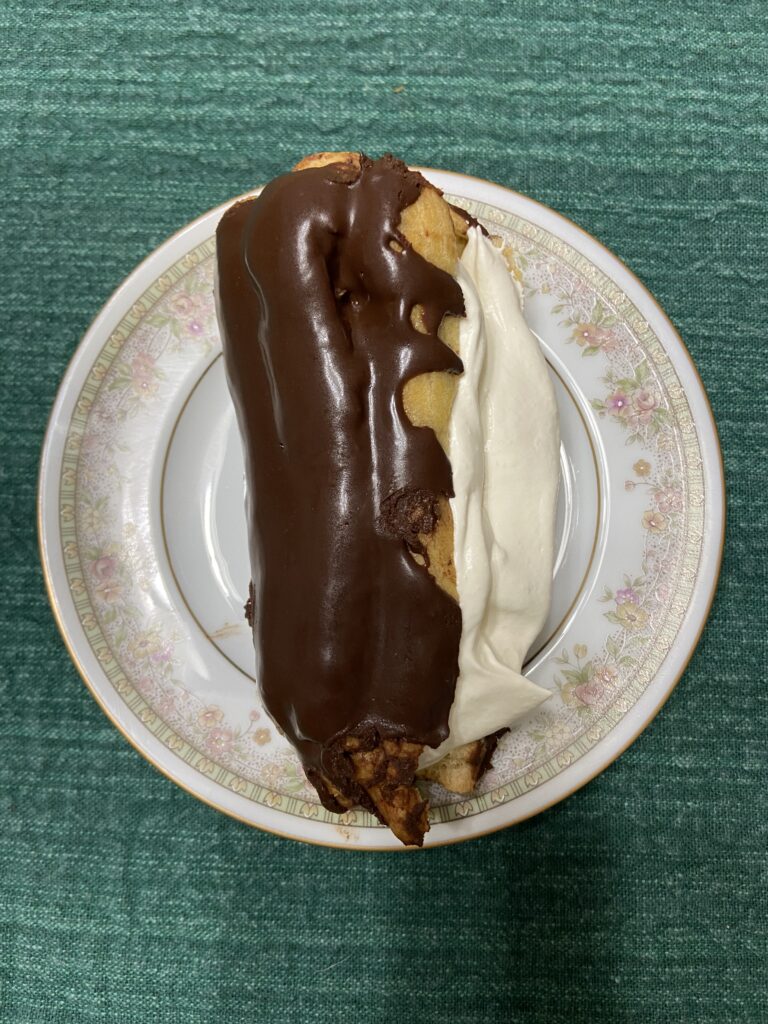 Ray was the baker for our Christmas dessert this year. He made these incredible eclairs. The ganache and the whipped cream filling were both dairy free. I was so impressed.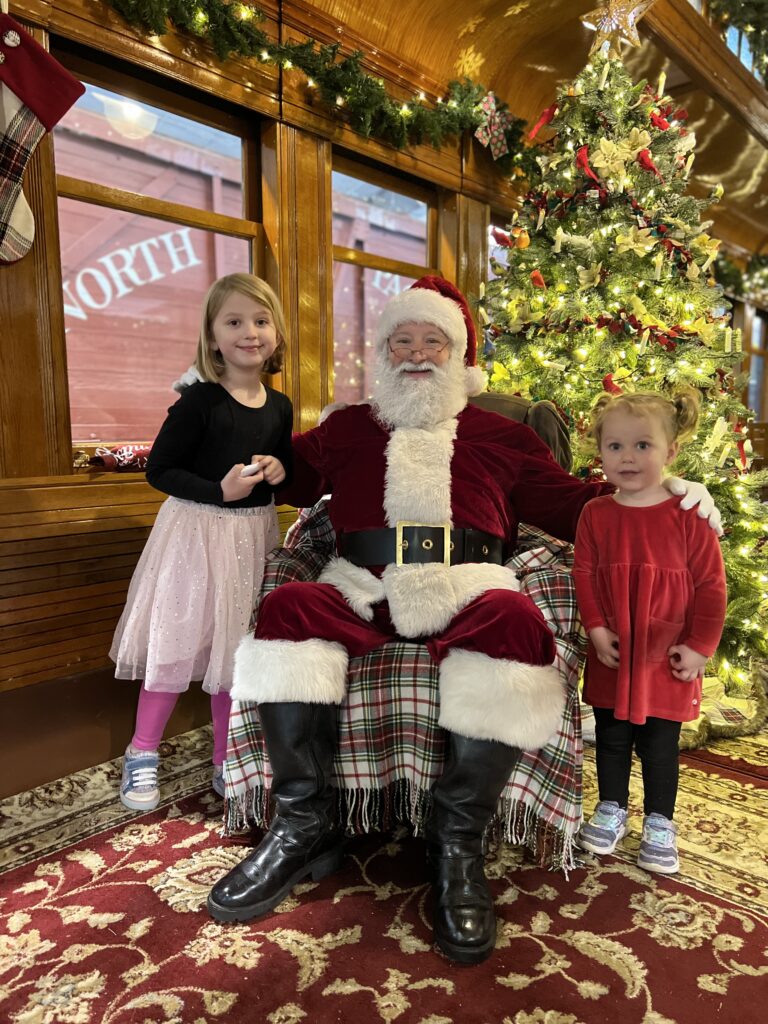 The week before Christmas the girls went to visit Santa. When asked what she wanted, little sister replied "a box with stripes and polka dots and a purple bow". Santa told her 'he would see what he could do'. These words from Santa so impressed A and she repeated them to me verbatim several times. She was focused on that box and even before her visit with Santa, she only asked for that exact box.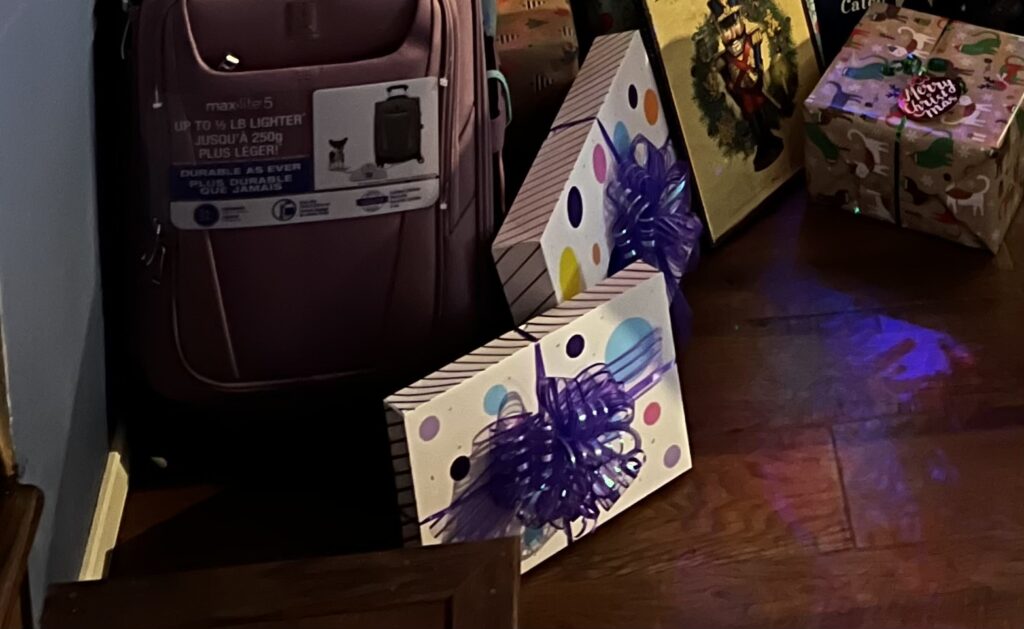 My daughter in law really wanted Santa to come through on his promise. Not finding any striped and polka dotted boxes, she made her own with stickers. I love this so much – making A's Christmas wish come true. By the time they unwrapped these gifts on Christmas morning, little sister was so overwhelmed by everything that big sister had to open these for her. But I know she will remember that she got just the box she wanted.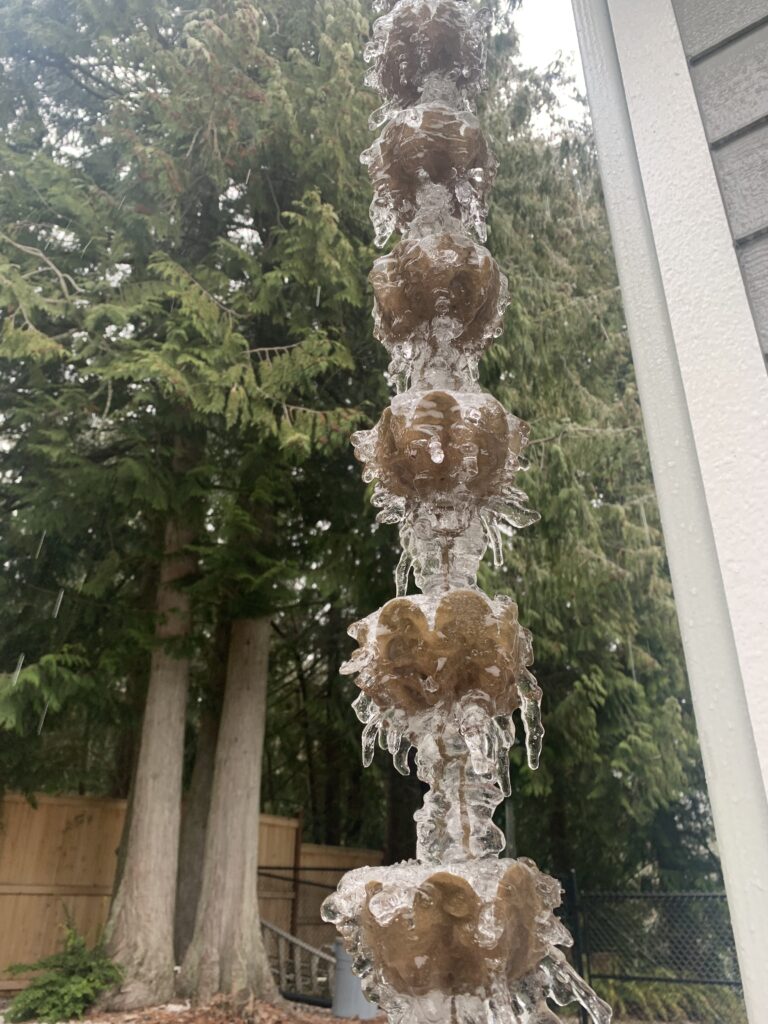 The weather has been fierce for much of the country lately. I am holding good thoughts for those who have been impacted by the tragic storms in the Northeast. Not comparable at all, but still interesting, was the ice storm that happened recently. My husband took this picture of our rain chain. Two days after this storm the temps climbed to 50 degrees and everything melted off.
Today I am meeting a girlfriend for breakfast. We were really good friends in the 1980's. Somehow we lost track of each other but with the help of the internet I found her last year. We have been chatting on the phone regularly since then. She doesn't live up here but happens to be visiting family about 40 miles from me. I am so excited to see her! We think it has been 30 years since we last were together. Off to get ready for my date!
Wishing everyone a year of joy, good health and loads of creativity in 2023!