Good morning all! Hope you are having a lovely weekend. Believe it or not, it is time to link up a progress shot of your 2022 Positivity Quilt. This might mean sharing a couple of blocks with us. Or maybe you have actually stitched a few rows together. Maybe, like me, you are still in the earliest stages and have been cutting your pieces out. Wherever you might be, let us enjoy your progress so far.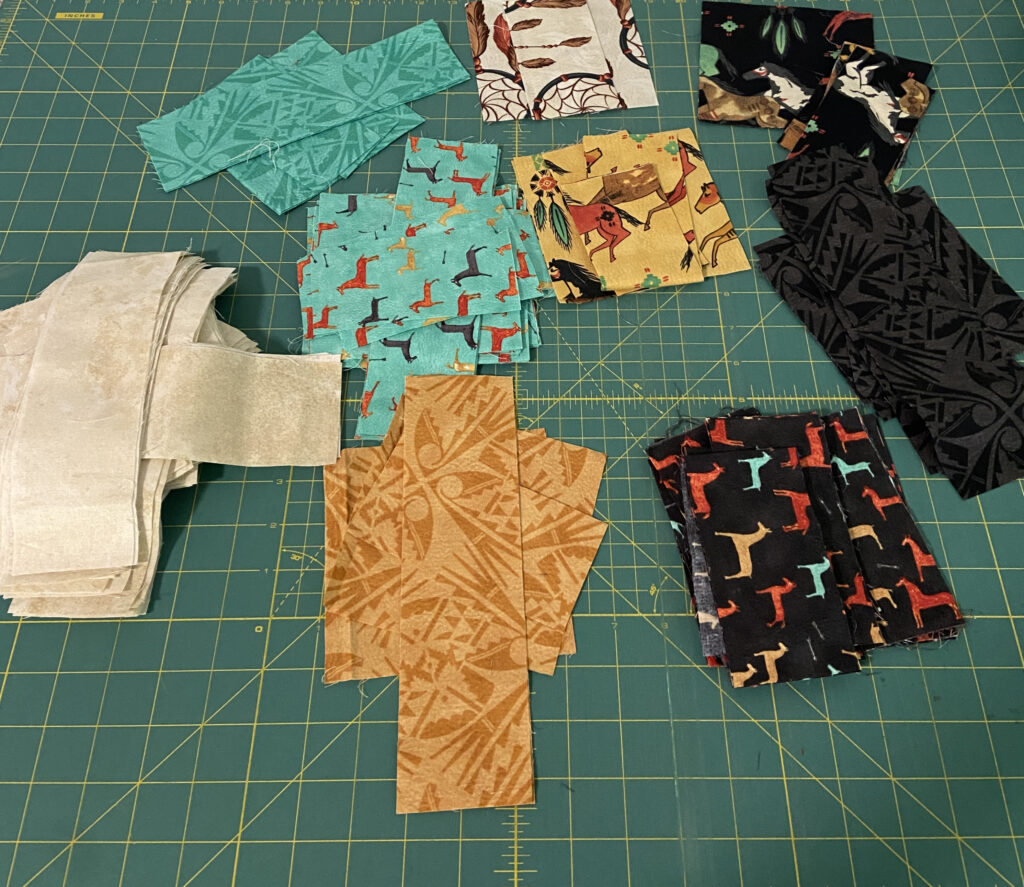 I started cutting blocks for mine. Before leaving California, my friend Stephanie gave me a stack of leftover fabric from a western themed quilt she made. This line of fabric is called Dreamcatcher and was made by Whistler Studios . It is not my usual style fabric but this quilt is not for me. Being destined for Mercy Hospital, there is no way of knowing who will receive it. With Mercyful Quilts, the family of the patient chooses the quilt and oftentimes, they choose one that is meaningful to their relationship with the person they are saying goodbye to. Thus it is good to have all sorts of choices. A variety of colors, styles, and themes are advantageous. So this quilt will have a strong Native American, western vibe to it. Some of the fabric is directional and I am hoping this doesn't create issues as I assemble the blocks. That remains to be seen.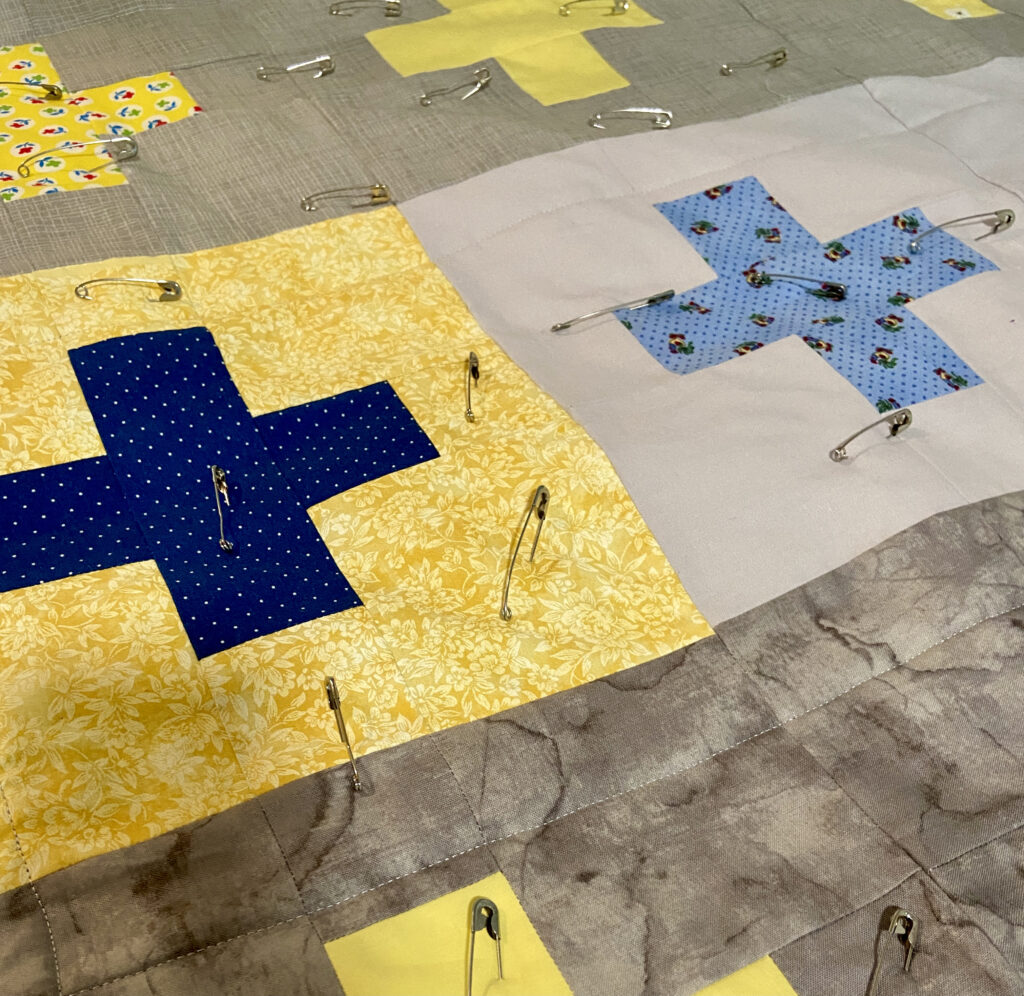 As I was cutting the pieces and getting excited to start assembling blocks, my practical side grabbed hold and told me to finish up last year's quilt first. Most of the top was done and it didn't make sense to move on until I got this completed. I set the fabric aside and pulled out last year's plus quilt. I didn't make more blocks. Instead, I went with what I had completed. To increase the size, I added a yellow border. Then got it basted and ready for quilting. On Friday I began quilting it. It feels so much better to work in a more orderly fashion. My husband will be the first to tell you I often flit from one thing to another which is, for the most part, unproductive. Once this quilt is done, I will start sewing blocks for the next one.
So this is where I am at for now. How about you? Have you got lots of blocks assembled? Maybe your quilt top is even finished. Share it with us here. One of the best parts of a quilt along is the camaraderie of sewing together. Also, since we are making the same pattern, it is so cool to see it in any number of fabric choices. I look forward to seeing all of them. Link up is open until Saturday, July 2, 2022. Thanks for joining in and sewing for Mercyful Quilts!