This week hasn't been one of the best.  Lots of migraine kept me down most of the week. Such is life.  There isn't much to be done about it except take naps and wait for it to be finished.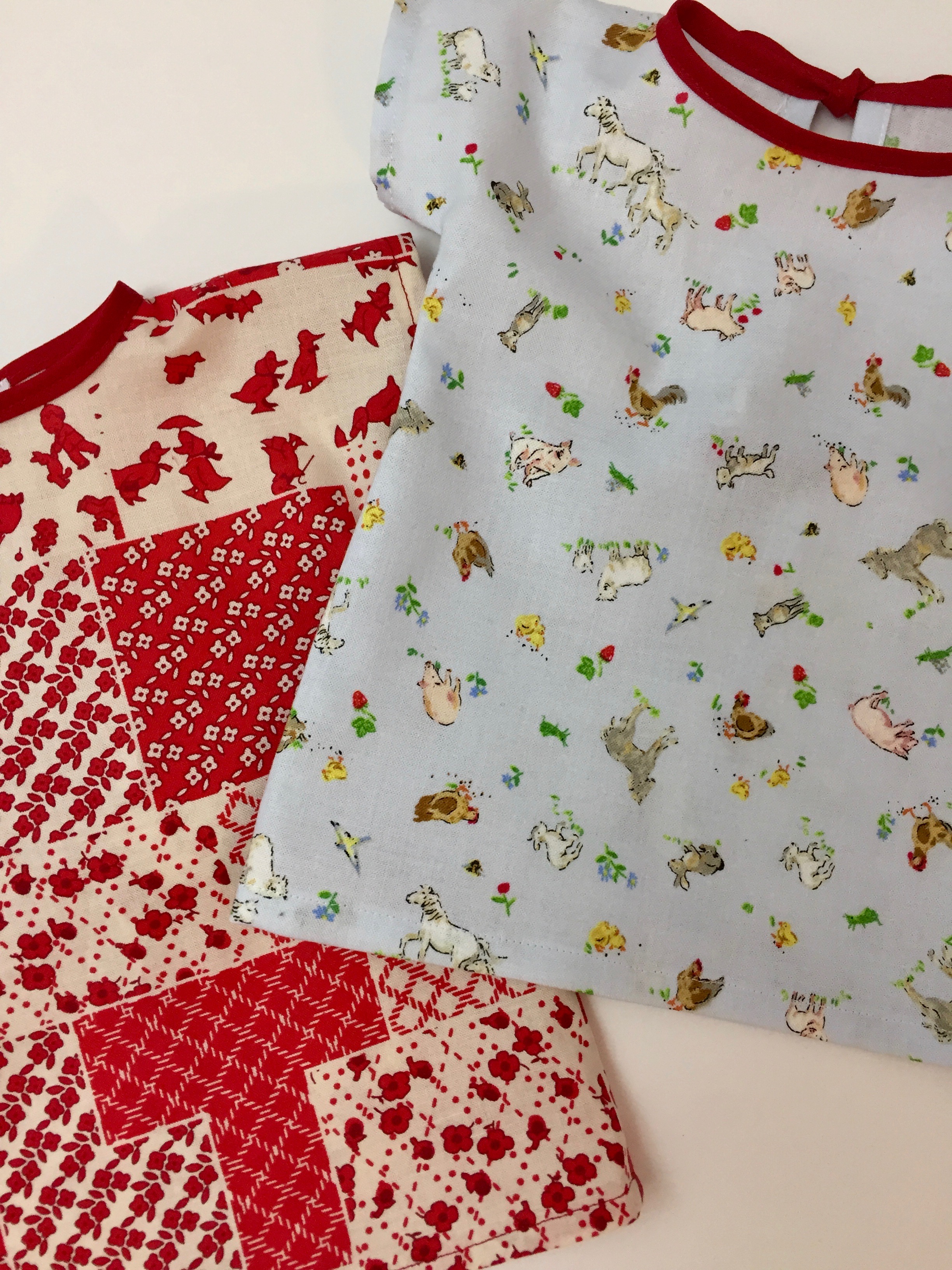 Once I was feeling a bit better, I decided to make a few hospital gowns for Amy.  Remember last week I posted an update on A Doll Like Me?  I mentioned Amy is running low on these sweet gowns she provides to children who are facing a hospital visit.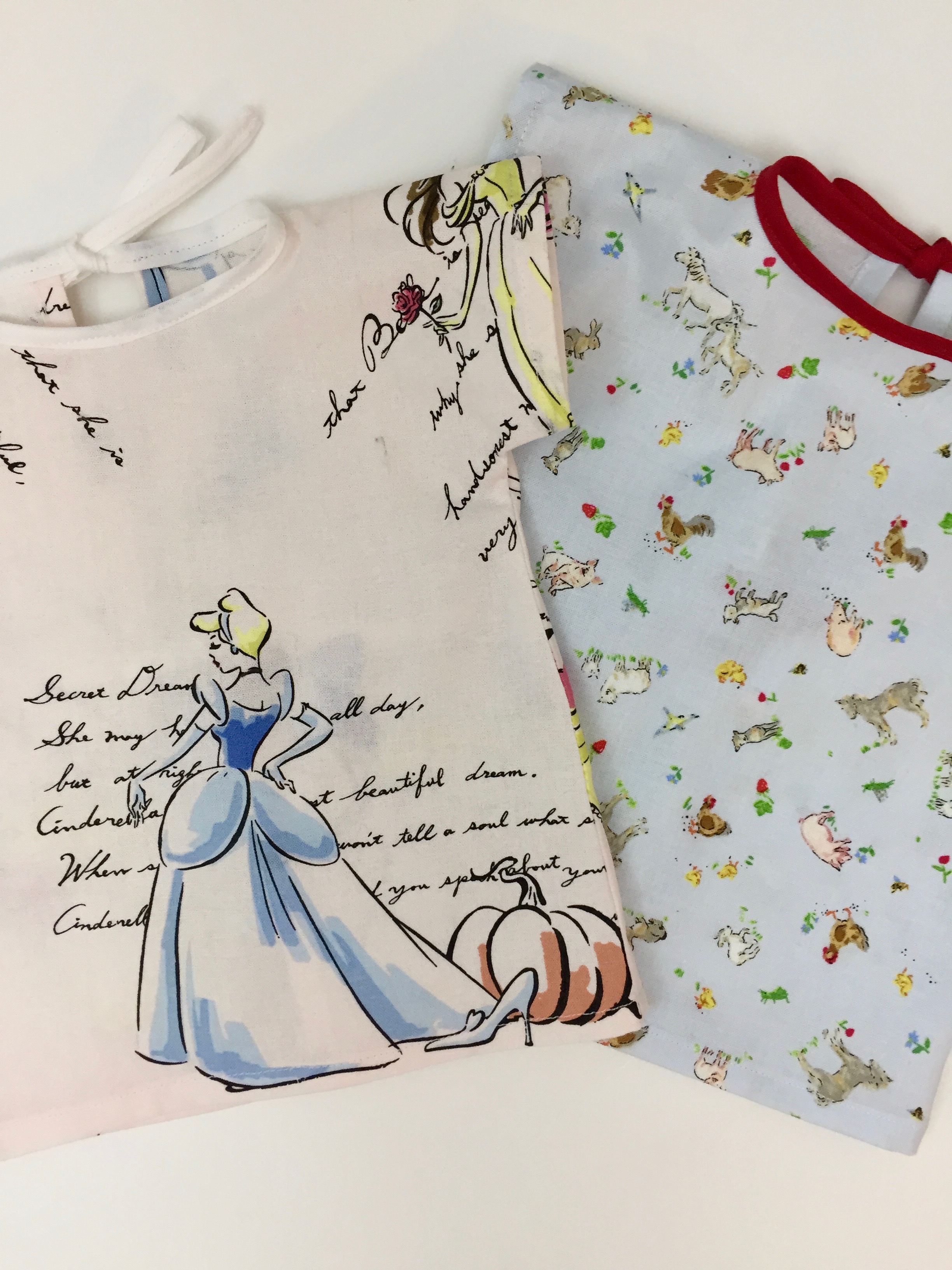 Each of these gowns take about one fat quarter or similar size scrap.  You also need a bit of narrow, double fold bias tape.  Check out this tutorial for instructions and a template to cut the pieces.  The fun of this project (other than the satisfaction of making something to create a smile for a child) is picking fun fabrics to use.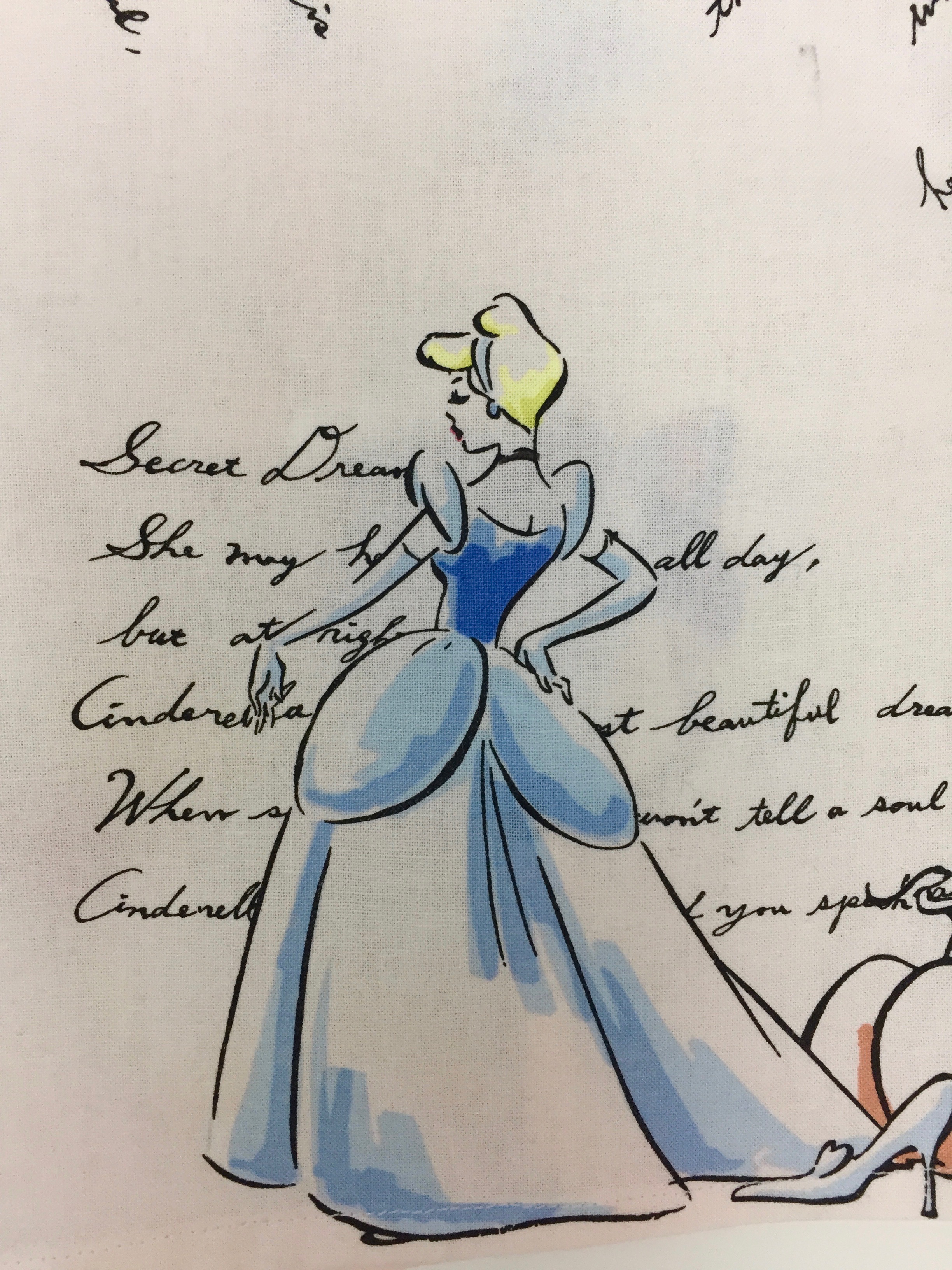 I had a bit of this Disney princess fabric in a scrap bag given to me by a friend.  I was just able to squeak a gown out of it.  It is a 1/2″ shorter than the others but I don't think that will be an issue.  Luckily I was able to center Cinderella on the front of the gown.  I hope there is a princess-loving girl out there who needs this gown for her doll.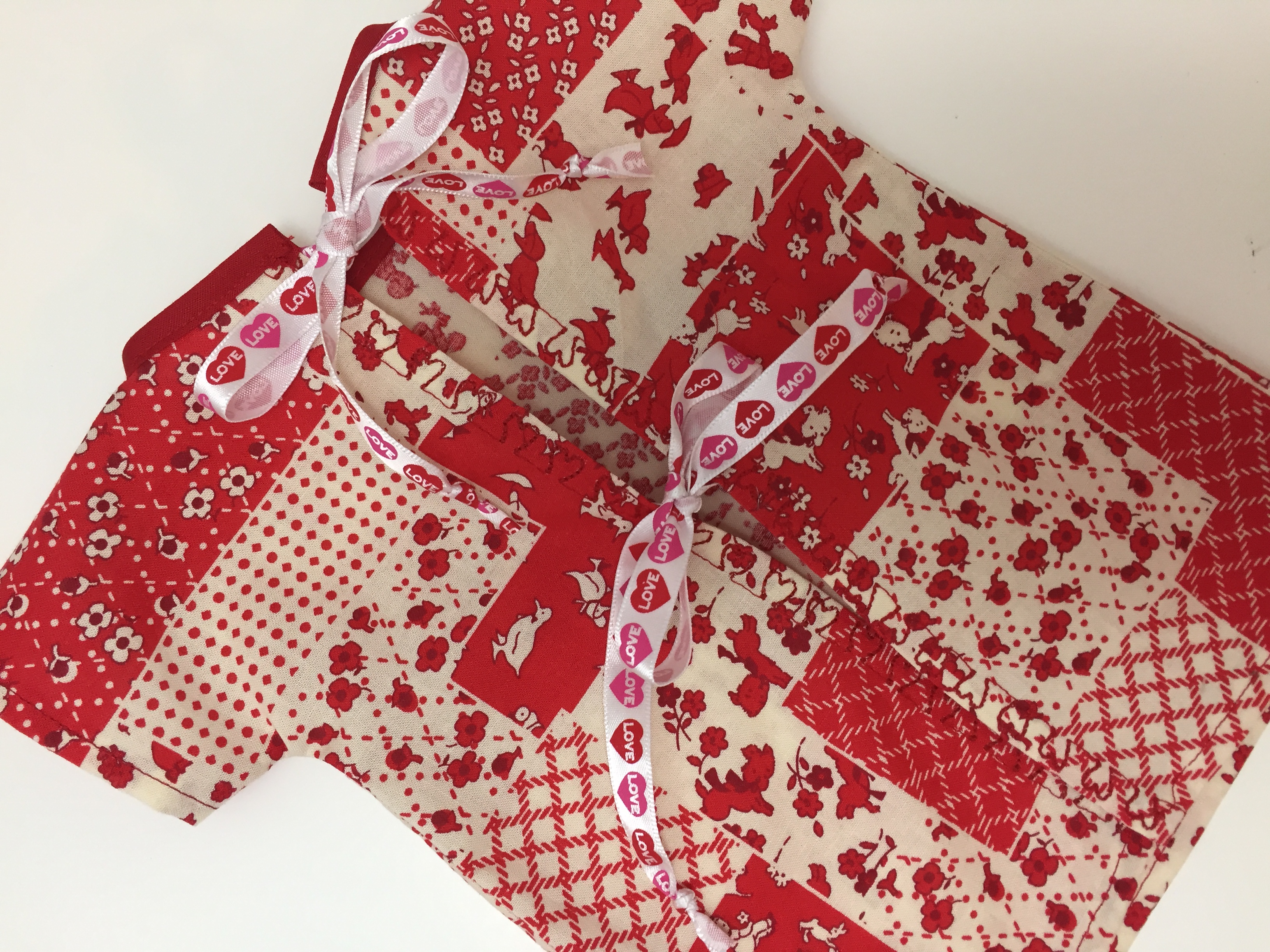 I also used a bit of this vintage red print.  Last year, after Valentine's Day, I saw several rolls of ribbon in a clearance bin at Michaels and snapped them up. It was fun to use some to create the ties on the back of the gown.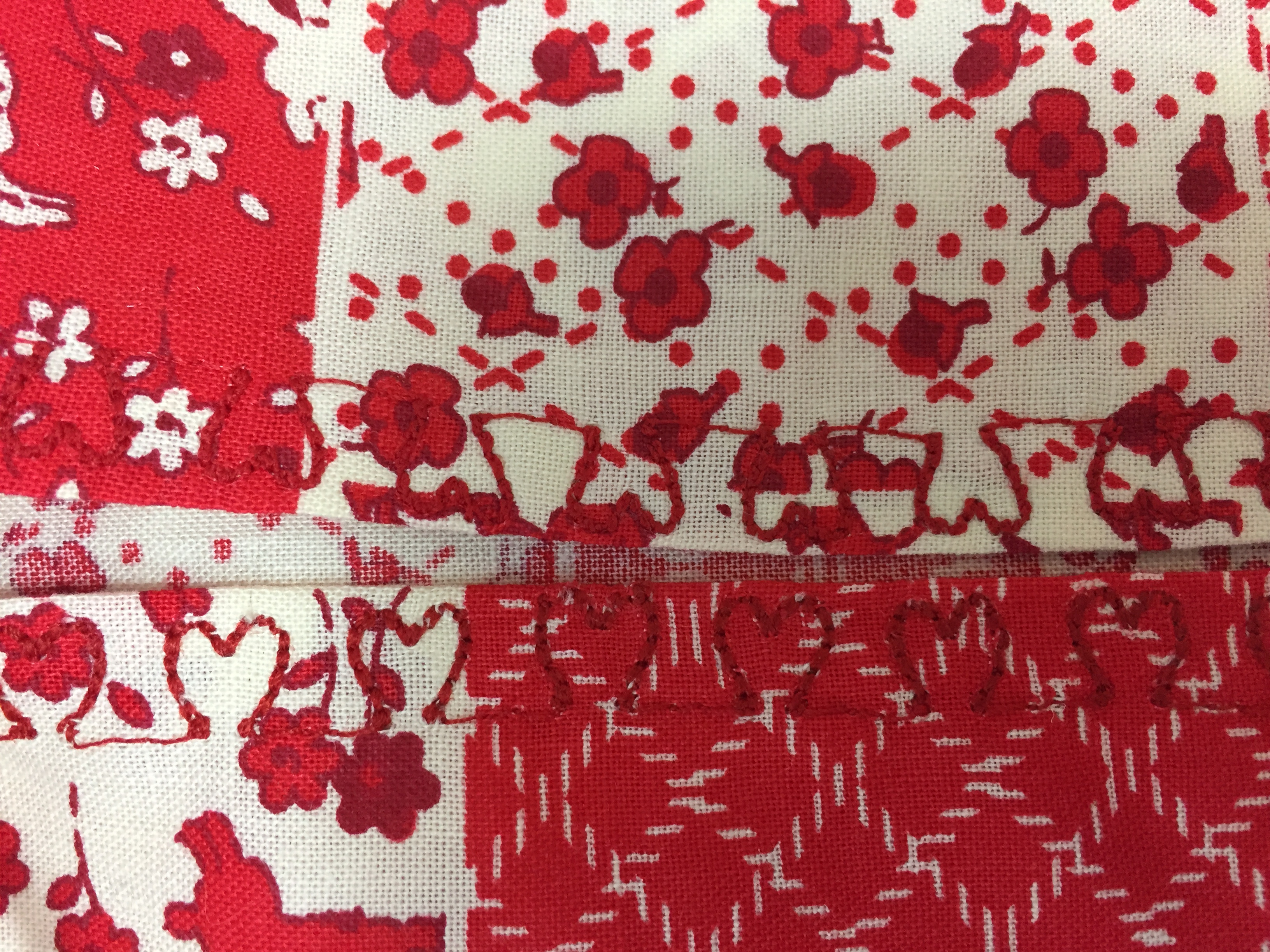 Also, thinking it would be fun to play with those decorative stitches on my machine again, I used a heart motif to finish the edges of the back side of the gown.  The hearts aren't the best, but it was fun.
I packed these up and hope to take them to the post office.  I have heard from a number of you who are making gowns for A Doll Like Me.  This is awesome and I really appreciate your time and creativity! If you want to give it a try and feel unsure or have questions, I am happy to help!!
Linking up with several fun link parties, including the DrEAMI event over at Sandra's blog!
Have a great weekend everyone!