Just checking in before we leave for another trip!  We had the best time ever in Vermont.  The weather was horrible with record breaking heat and humidity – truly awful, but who cares?  The kids have A/C in the house and I was really there to spend time with my grand daughter so it was all good.
We had such a nice visit – lots of water play, time at the lake and hikes to the river.  I was really surprised to see how adventurous this little girl was.  She doesn't balk at anything. From playing in the freezing cold river to swimming in the lake, she was up for it. This girl is on the go constantly.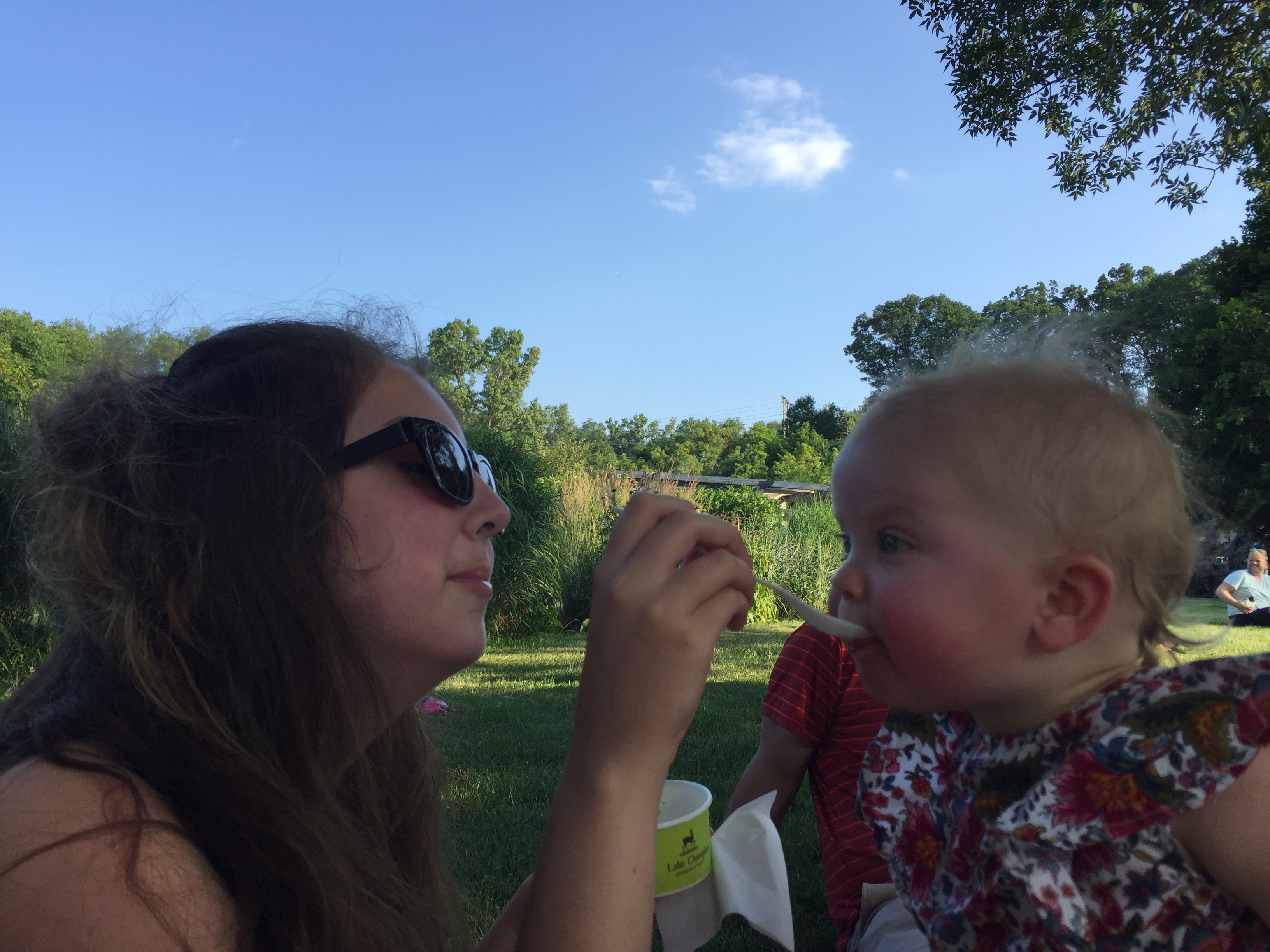 Julia spent time reading books to her and sharing ice cream with her.  The baby was cutting some molars and it was bothersome.  Julia made popsicles for her with pureed strawberries, banana and some yogurt.  What a nice auntie! They were close buddies by the end of our week there.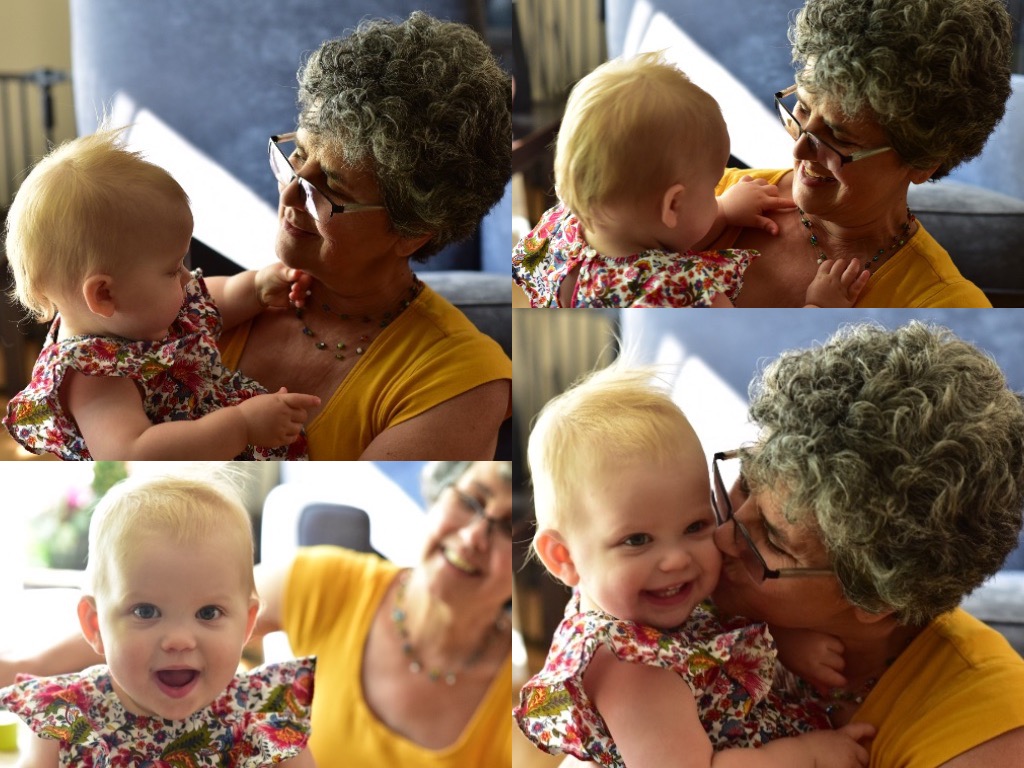 I am hoping as she gets older, she will remember us from visit to visit.  We do FaceTime quite a bit which will help.  It is hard to be a grammy from 3,000 miles away.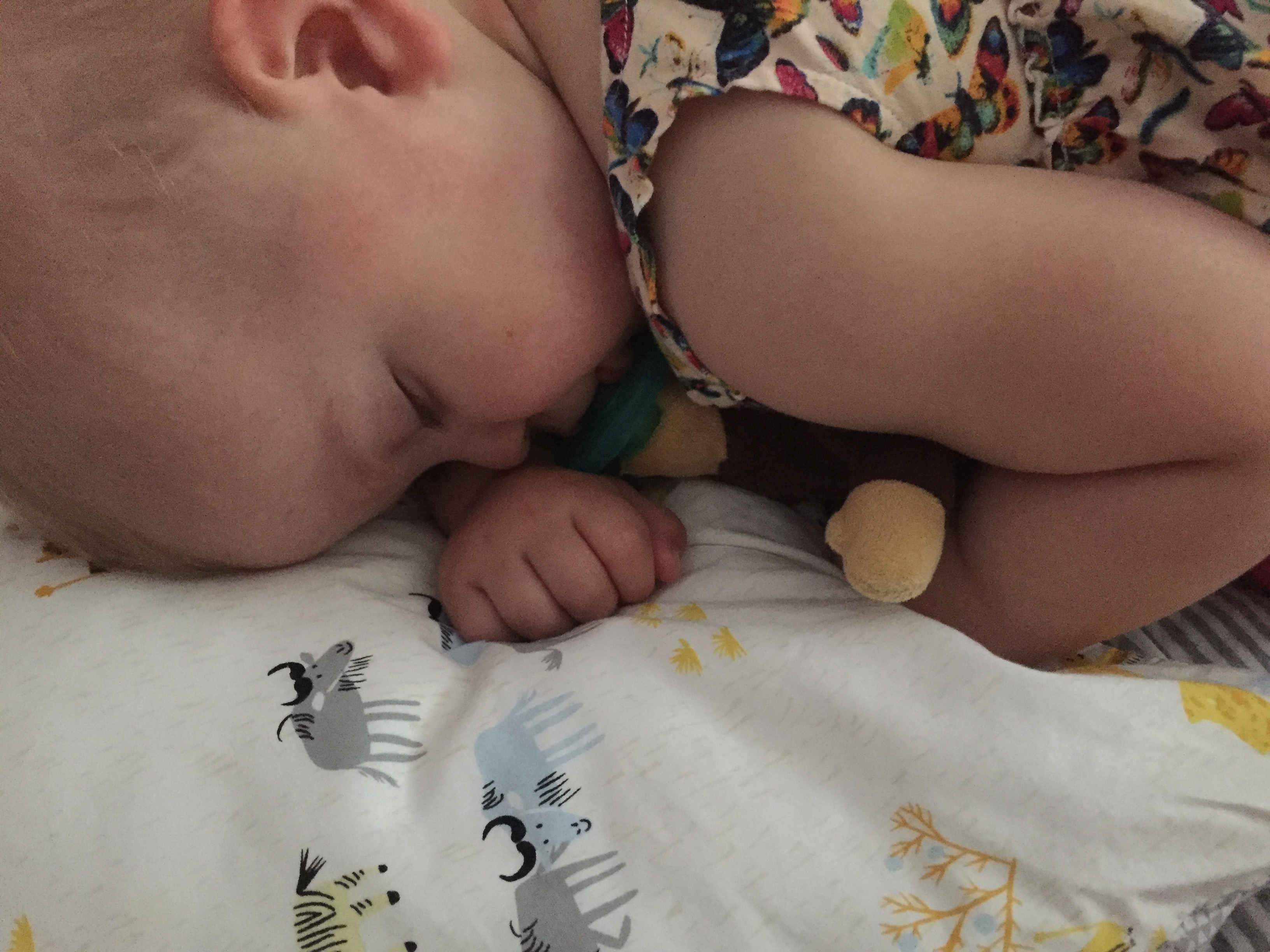 I really enjoyed rocking her which she will only do when she is super tired.  I had the treat of rocking her to sleep just once.  She is usually far too busy for that.
We got home Friday night and I spent Saturday catching up on orders that came in while I was gone.  My husband has this week off so we are going to spend the first half of it at the beach.  We are back Thursday afternoon and then life goes back to normal. Like I said in a recent post, I miss my sewing room!!  I don't have any hand stitching to bring with us but I am going to do some free motion doodling.  I have two quilt tops I need to quilt so this will be a good time to practice drawing out some motifs.
Hope your summer has started off well!  Back soon – hopefully with a project of some sort to share!
SaveSave