Yesterday I thought it was Wednesday. All day long – I even took the trash can up for pick up (which happens early Thursday morning).  Guess what? It was Tuesday. So it is like I gained an extra day this week!  I need to organize myself so I use the extra day wisely!!
At the moment, I have three quilts actively in process.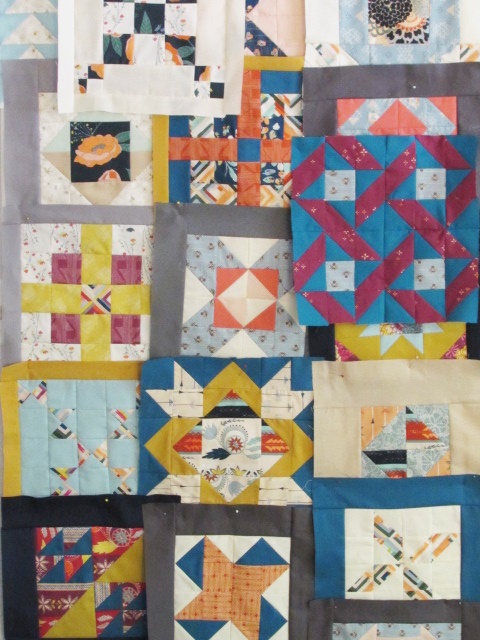 The Sewcial Bee Sampler hosted by Maureen Cracknell and Sharon Holland.  It is week 23 for the sew along but I am behind by four blocks.  Once I get behind on something, it is hard for me to pick it back up and focus on it. I will try to get some of these blocks done though. I really like the first 18 or so that I have made and I look forward to laying them out and looking at the overall quilt.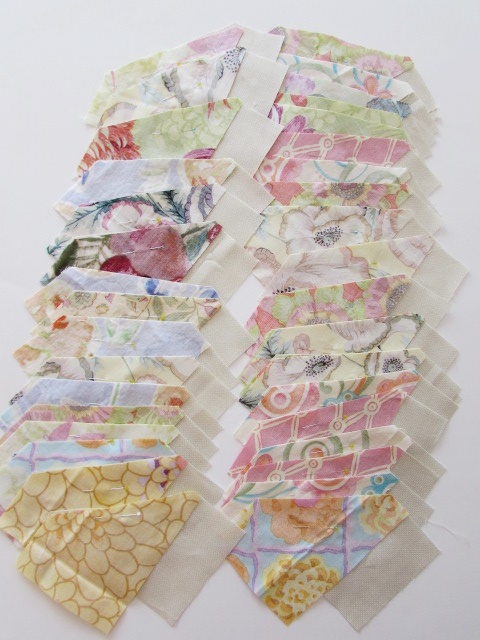 The floral and cream quilt (Twisted) that I started in a class at the beginning of June. I am hoping to get together with my friend Sophia and we are going to work on this one together. I have lots of pieces prepped for chain piecing. This one will come together quickly.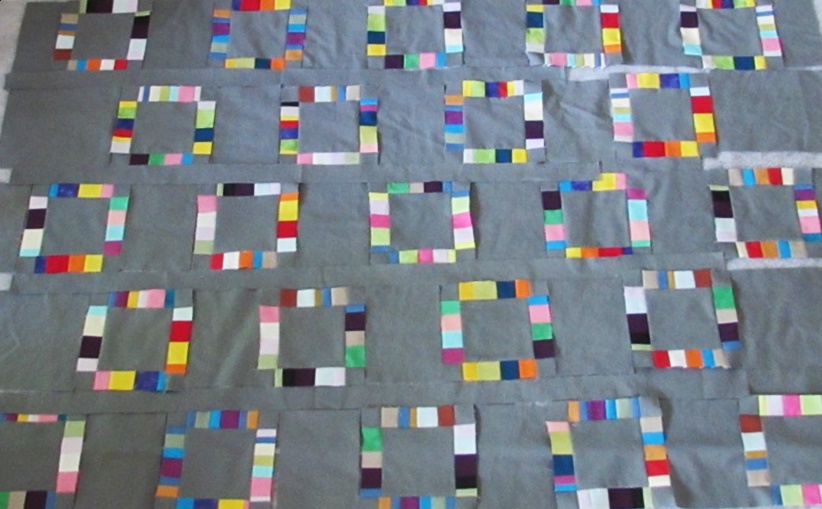 My Ring Me quilt hasn't been touched since I started it last spring. Remember when I shared this as a part of the blog hop for Amanda Jean Nyberg's recent book? I love it but I haven't worked on it for a long while. It is going to have to continue to wait.  There is too much going on right now!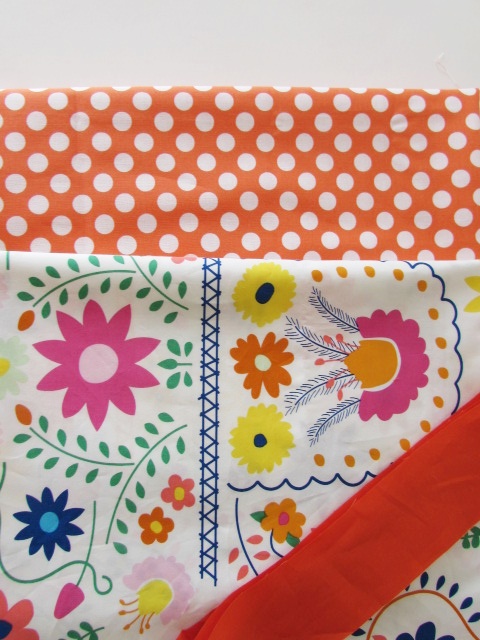 I also have two new quilts to start.  One is a whole cloth baby quilt for an Etsy customer. She wants a bright and cheerful quilt for her baby girl who is due any day now. I am going to start this one today.
The other is a quilt made of football and baseball jerseys for my nephew, Sam.  He is off to college in the fall and wants me to make a quilt with his huge collection of jerseys.  I am a little bit nervous because these aren't knit t-shirts (which I have worked with  before).  These are made of that silky jersey fabric. I am unsure how I will stabilize the fabric.  Also, the logos are all over the place as far as size. Hmmm….  If anyone has any suggestions or if you can point me to an article on this, that would be great!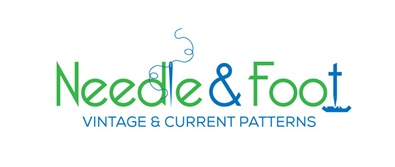 Along with all of this, I am making some changes with my Etsy shop and how things are organized.  I decided to separate the pattern sales from the fabric sales. Both are growing a lot and it makes sense to have two different shops.  There are only 15 categories a seller can use in their shop.  Splitting these between the fabric and patterns in one shop is becoming difficult. So I am slowly moving the patterns over to the new shop. This is a labor intensive task as there is no way to do it automatically within Etsy. I have to re-list each one and I have hundreds.  I try and do a few each day. If you have shopped for patterns with me in the past, the new shop is called Needle and Foot Sews, Vintage and Current Patterns.  It would be best to favorite both shops if you want to keep track of the patterns. Hopefully it won't be too long before this is complete.
I better get to work!!  I am going to baste the whole cloth quilt and get it started this morning! Later this week I will be posting the fifth interview in my Meet the Designer series.  You will get to know Carrie Bloomston and there is a giveaway involved in this one! Don't miss it.
If you have not yet signed up for my newsletter, please do! Click here  for the sign up form.  You will receive an email from me about every 4 – 6 weeks with information on what is new in the shop as well as highlighting any upcoming events or promotions.