It is still another week until my birthday but today I received a surprise in the mail. Who doesn't love getting something in the mail besides junk mail and bills, right? It doesn't happen very often anymore.
The surprise was from my sister Cathy.  She made me a scarf with some gorgeous Nani Iro fabric. And guess what? She went all the way to Japan to buy the fabric. I know, she's a little crazy. She could have ordered it online but she is the sort who usually goes the extra mile (or the extra 8,271 miles, as the crow flies)  🙂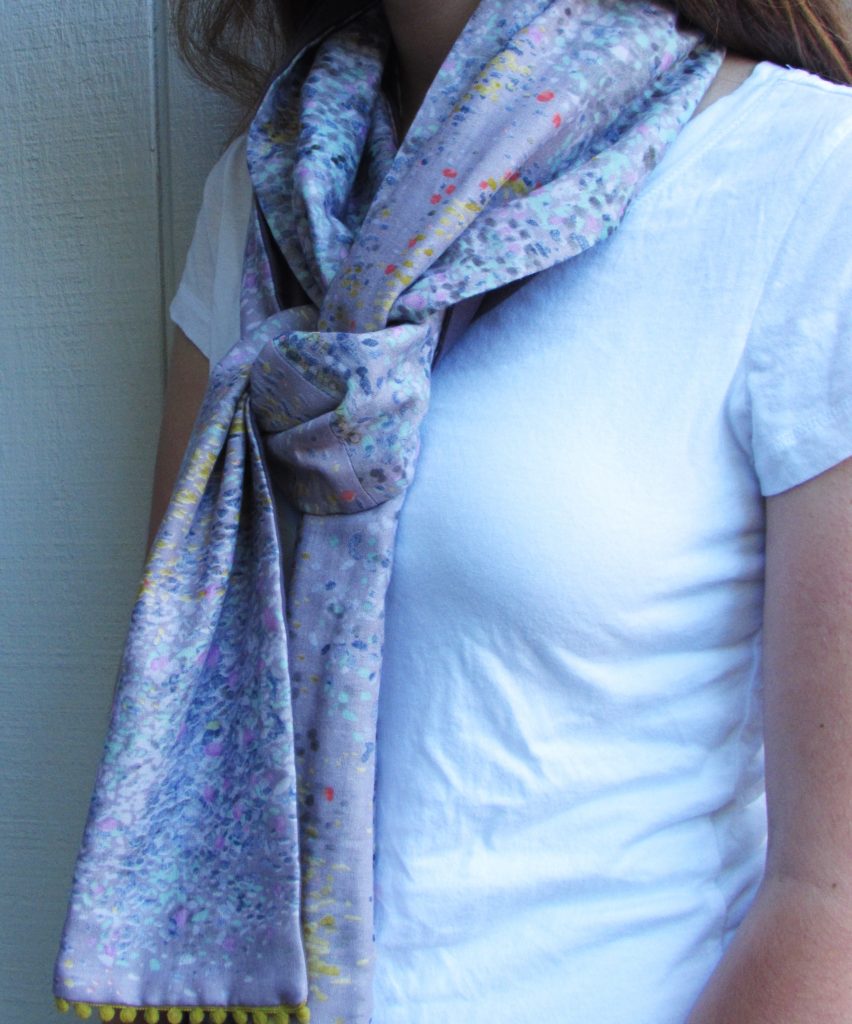 This scarf is absolutely stunning. She also put this darling trim on both ends.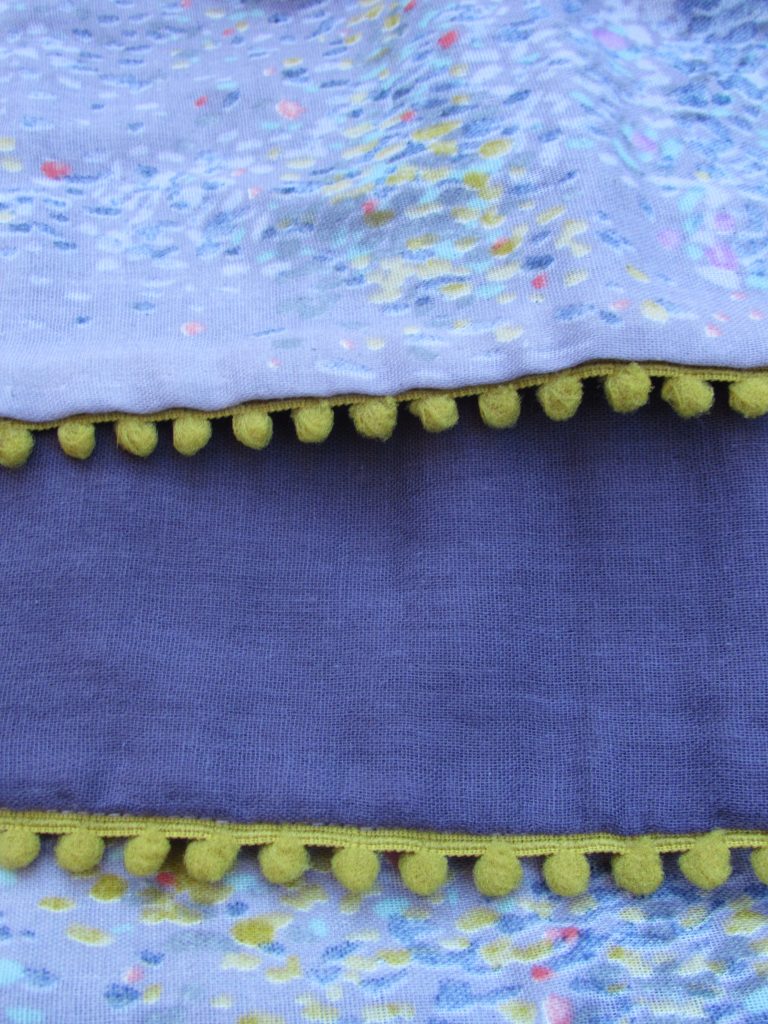 The fabric and backing are so soft. Yum.  I haven't ever used Nani Iro fabric but have certainly read about it and maybe even coveted it just a little bit. Designed by Naomi Ito, for Kokka fabrics, the prints are lovely. Naomi is a painter, mostly water colors, and she designs these prints by painting first. Miss Matatabi has a wonderful interview with Naomi Ito on her site. It gives the reader a peek into Naomi's world and her process for creating and designing these fabrics as well as a bit about her personal life. Take a minute and hop over. I know you'll enjoy it. If you want to see some of the gorgeous fabric she has designed, click here. (Not an affiliate link but definitely a fabric enabling link!!)
Do you want to hear the other reason why Cathy went over to Japan? I mean other than to pick up some Nani Iro to use for my birthday gift? She went to spend a month with her new grandson! This is such a great story.
Last summer in early June, Cathy texted all of us (we always have a family group text going) and told us to check our email. She had written to tell us that her younger son and his wife (who live and work in Japan – somewhere – I am terrible with geography but I am positive it is in Japan!) had just adopted a baby who had been born just that day. I was stunned. None of us knew they were pursuing adoption so it was a huge surprise. She was thrilled, we were thrilled and the texting went non-stop all day long. So many questions! My nephew and his wife had just received the news that they were able to adopt a baby boy. They brought him home from the hospital two days after his birth.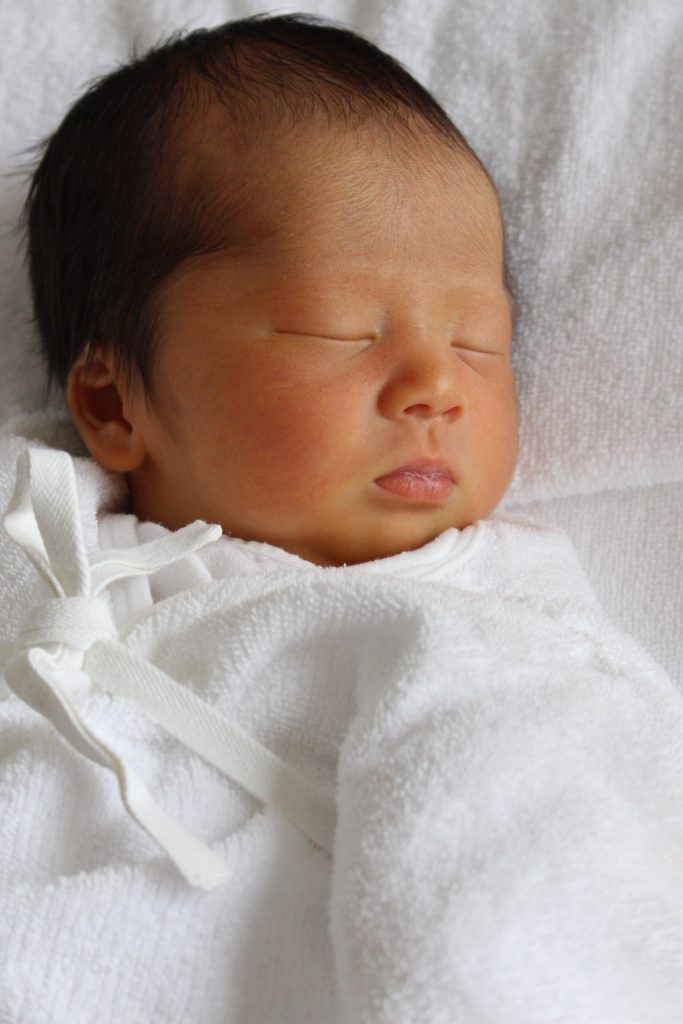 Cathy quickly scheduled a trip for the beginning of August and she was able to stay for four weeks.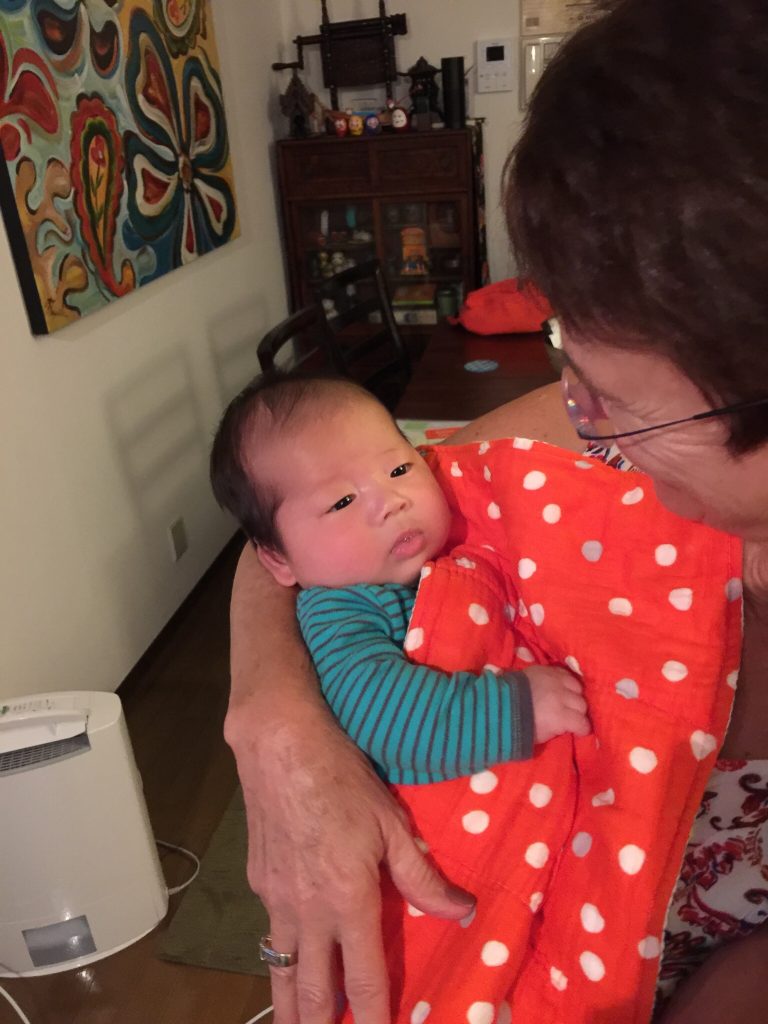 This was taken when she arrived. I think he was about 8 weeks old. He is just adorable.  We are really fortunate that his daddy is willing to indulge all of us and post pictures several times each week to a Google share account. I love watching this little guy change and grow.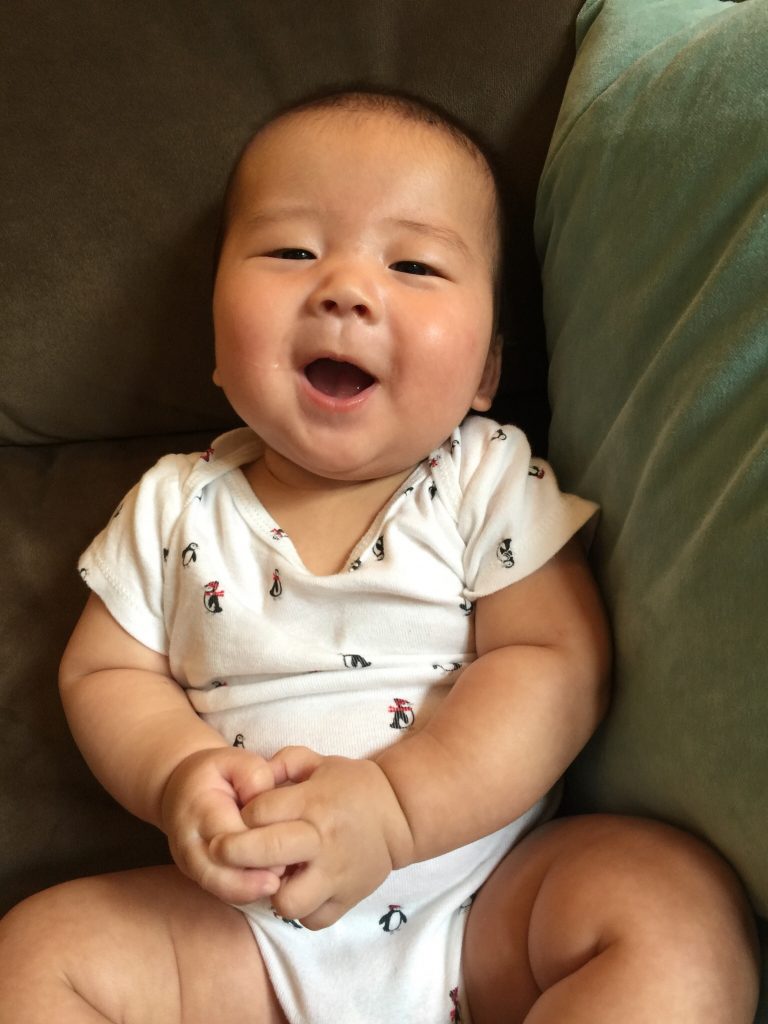 Looking at just these three photos, it is amazing to see the change and growth in an infant over five months time; these were taken at 3 days, 8 weeks and 4-ish months. What I wouldn't give to smooch this little guy. Hopefully they will be able to come out to California sometime so we can all get to know him. He has the honor of being the ninth great-grandchild for my parents. This family just keeps growing. With three more babies due in the first months of 2017, the count will be up to twelve great-grands and 21 grandchildren. Doesn't get much better than that.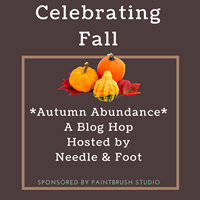 Reminder:  The Autumn Abundance Bloghop begins here at Needle and Foot on Monday, October 24th. I have projects to share and giveaways to give. See you Monday!