Square in a square quilt block – that is my kind of block. Easy peasy. It is also the block of choice for round 5 of the stay at home round robin event. Emily at The Darling Dogwood chose this round. Her example of the block is extra adorable because she appliquéd flowers to the center of each block. I strongly suggest you take a look if you haven't seen them yet. She is so creative!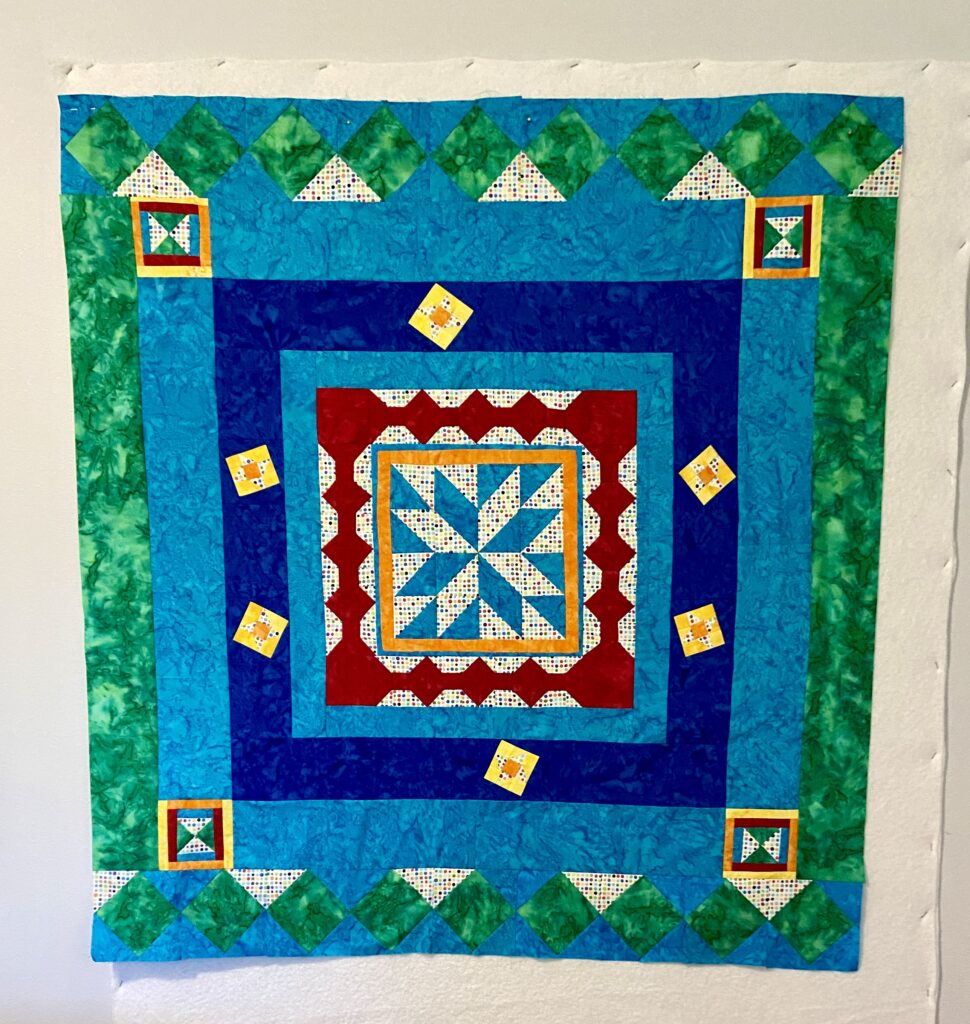 This is where my quilt is so far. It is kind of wild but I am enjoying it. It has been a long while since I have used any batiks and I forgot how much I like them. For this week, I did two plain 4 1/2″ strips up each side. Then I attached a row of square in square blocks to the top and bottom.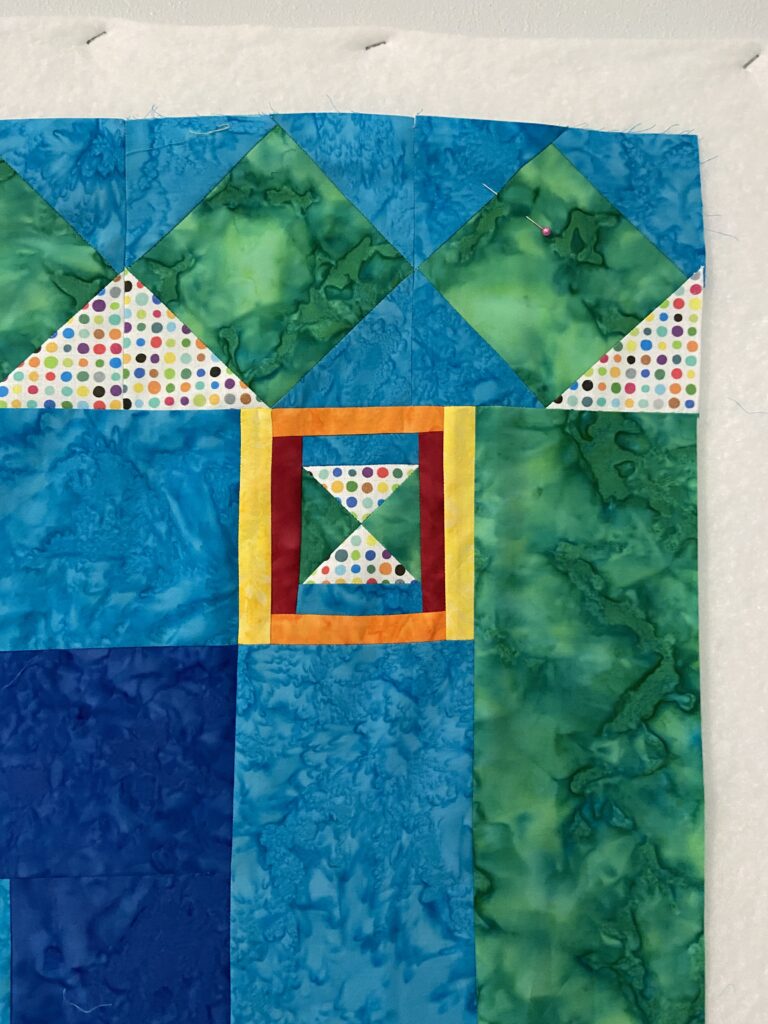 When I made the S in S blocks I chose to use a green center (because they were already cut in the stack of fabrics I am using up). Then I used blue smaller squares for the corners (because, guess what – they were already cut)! I did have to trim the polka dot squares for the fourth corner – they were cut but were a 1/2″ too big. These came together so quickly since I didn't have to cut fabric.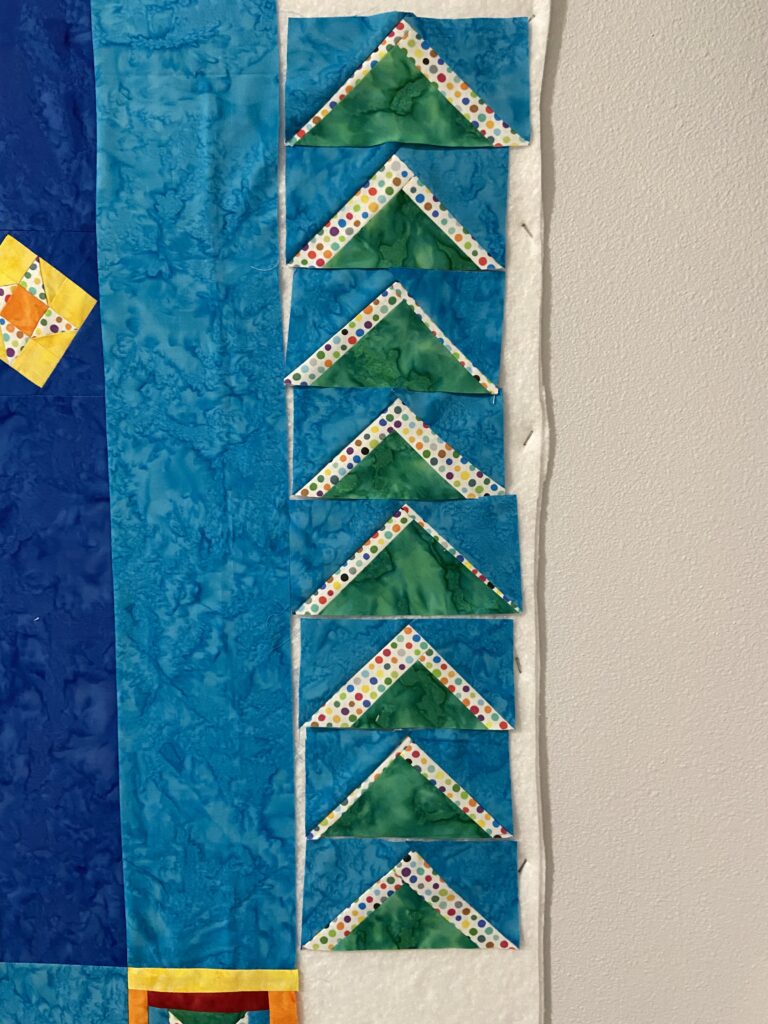 You might notice I haven't yet incorporated the flying geese blocks. They are a little bit weird looking and I can't decide if I want to use them or now. For now, they can sit and wait. Maybe it will happen, maybe it won't???
We had a lot of fun helping our son and his wife move into their new house last weekend. It is so exciting to see them settling into the house. Still lots to unpack and organize but they made huge progress last weekend.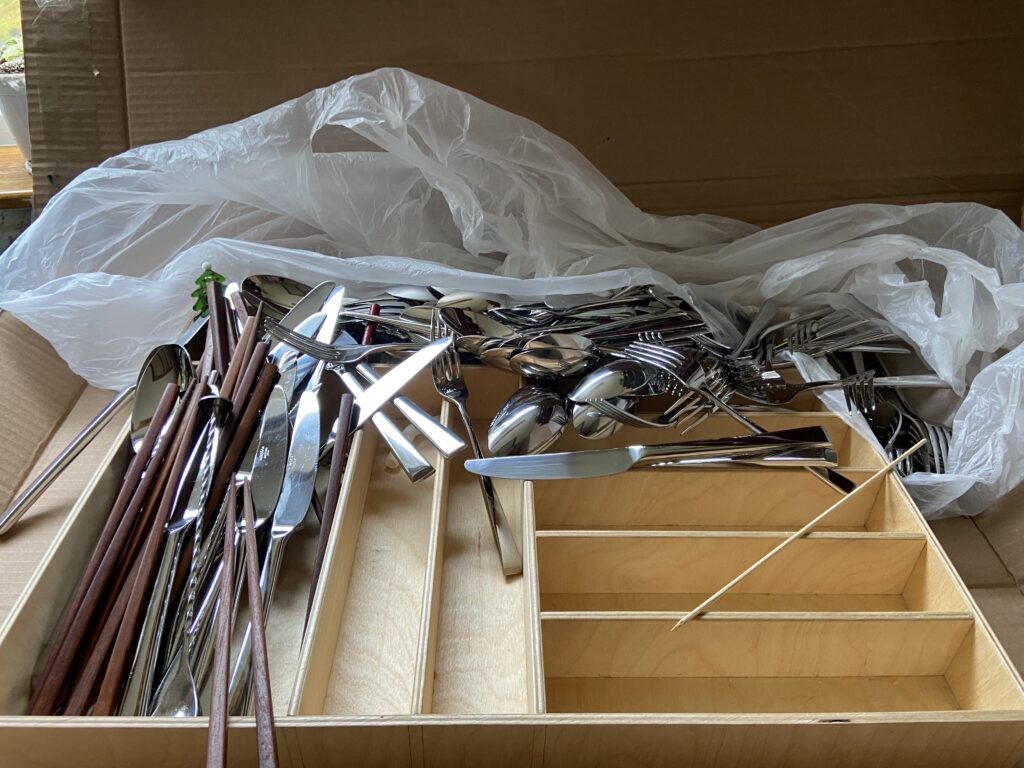 Of note is the quality packing job I did with their tray of flatware. Haha.
We had hoped to see the girls this week but the never-ending virus has descended upon their house once again. Big sister had a fever Saturday through Tuesday. We thought it was one and done but little sister decided to join in and spiked a fever today. Ugh. I remember those days of seemingly endless viruses, fevers and runny noses. I feel for the girls (and for their parents).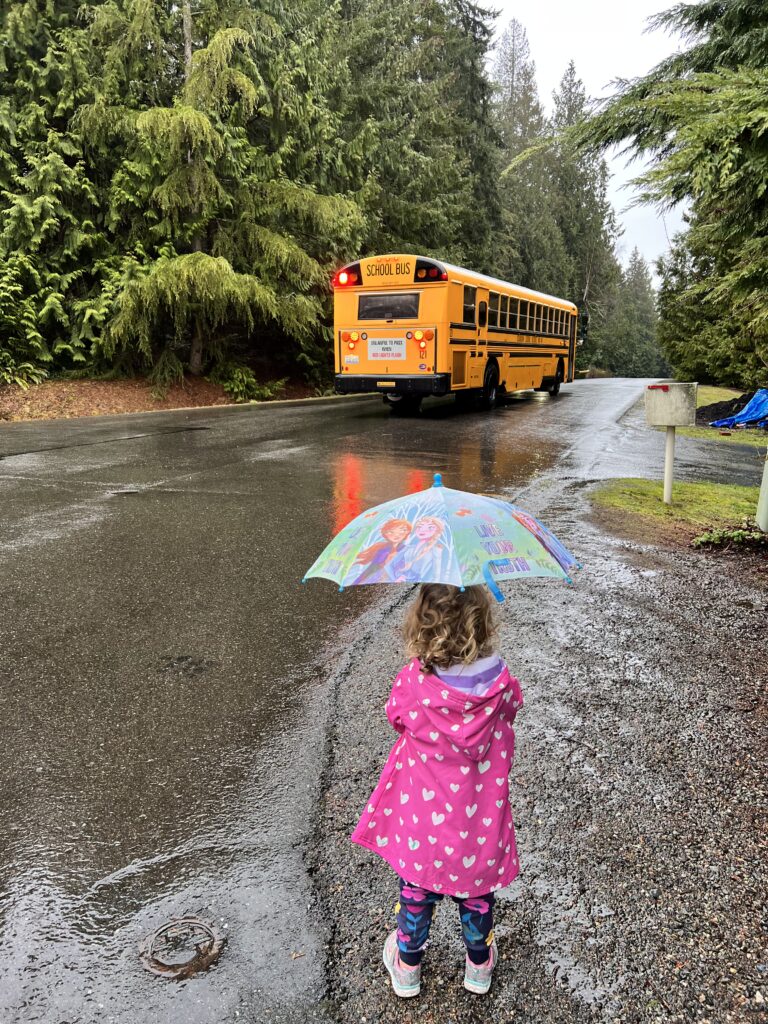 Rather than close on that dreary note, I will instead share this cutie pie. Little sister has it in her head she must get out of the car and watch the bus take her big sister off to school. This slays me. She truly loves her big sister.
OK – back to the sewing room. I am going to baste a comfort quilt and get it finished up. I will share it soon.
Happy Sewing everyone!!
---
Linking up with the usuals – check them out at the top of the page, under Link Ups.