It seems like it's been a while since I posted a finish. But I have one this week! Getting back into the sewing room has been so nice though it took me a while to really get going. I decided to make the October blocks for my Classic Stitches row quilt. Being so close to the end of this project, I didn't want to get too far behind.
The color for October was brown for RSC15. The block that Mari chose for October was the Pennsylvania block. I think this was in honor of her recent move from Wisconsin to Pennsylvania. It worked perfectly for me too.  I have a strong fondness for the state of Pennsylvania.  When my boys were little guys, we lived there for two years. We were in State College and I loved everything about that town. So making a set of Pennsylvania blocks was perfect for me.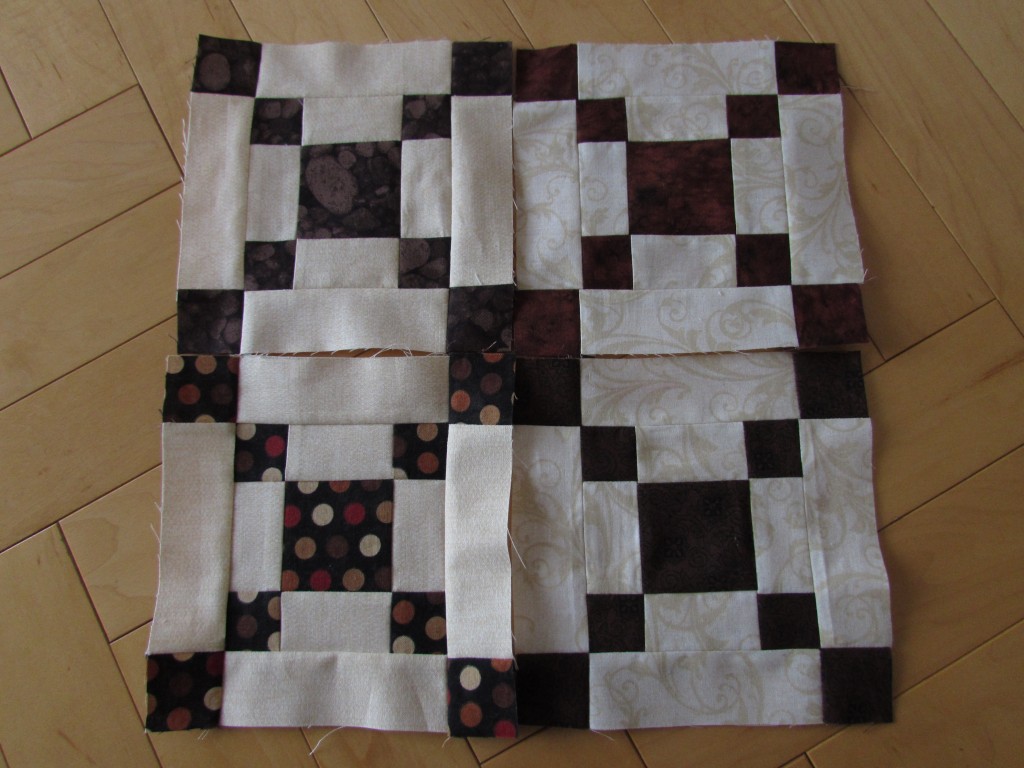 Unfortunately, I got off to a rocky start with these guys. Mari always posts the cutting plan for various size blocks when she writes her tutorials. I thought it would be fun to make a row of 3″ blocks. Turns out it wasn't fun at all. 😉  The block is very simple to make but when you are going for a 3″ block, it means using little pesky pieces and honestly, we just didn't get along.  I struggled along and got two blocks made, throwing away all sorts of attempts along the way. After a fair amount of ripping, cutting, and grumbling, I gave up and made six inch blocks. They went together with almost no effort (or at least it felt that way after my tiny block debacle.)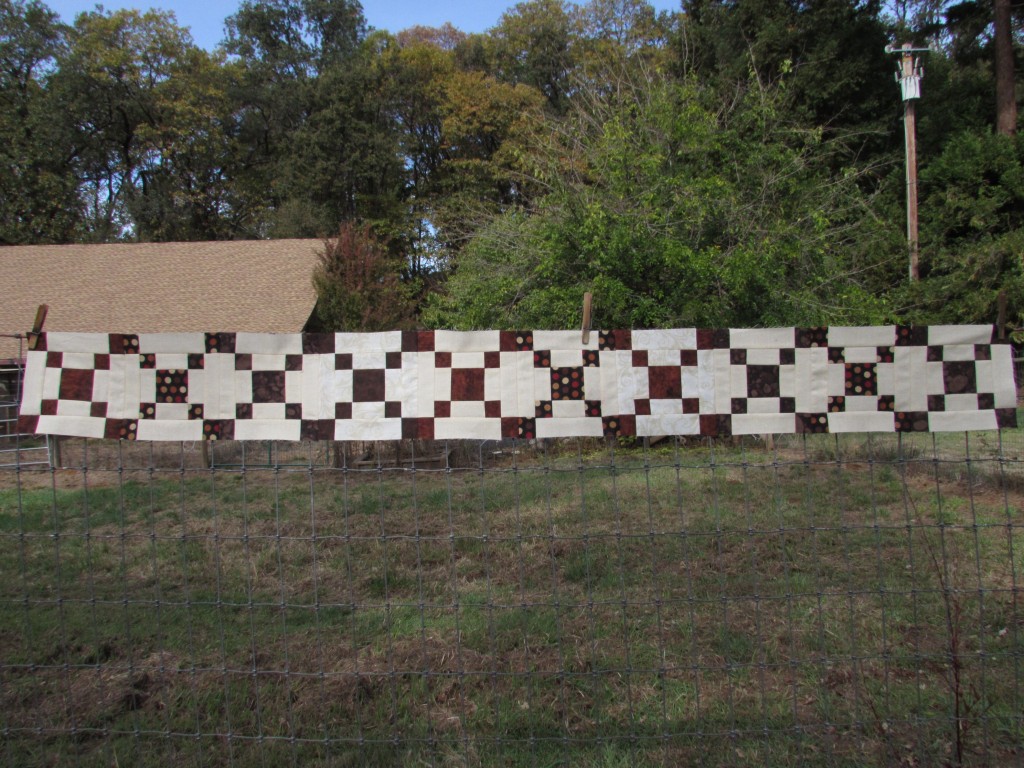 Isn't that a cute row? So traditional. Much like I thought State College was. I remember thinking it seemed like everything was more grounded, more down to earth in State College, as compared to living in California.
The row fits right in with the other rows of classic blocks that I have made this year.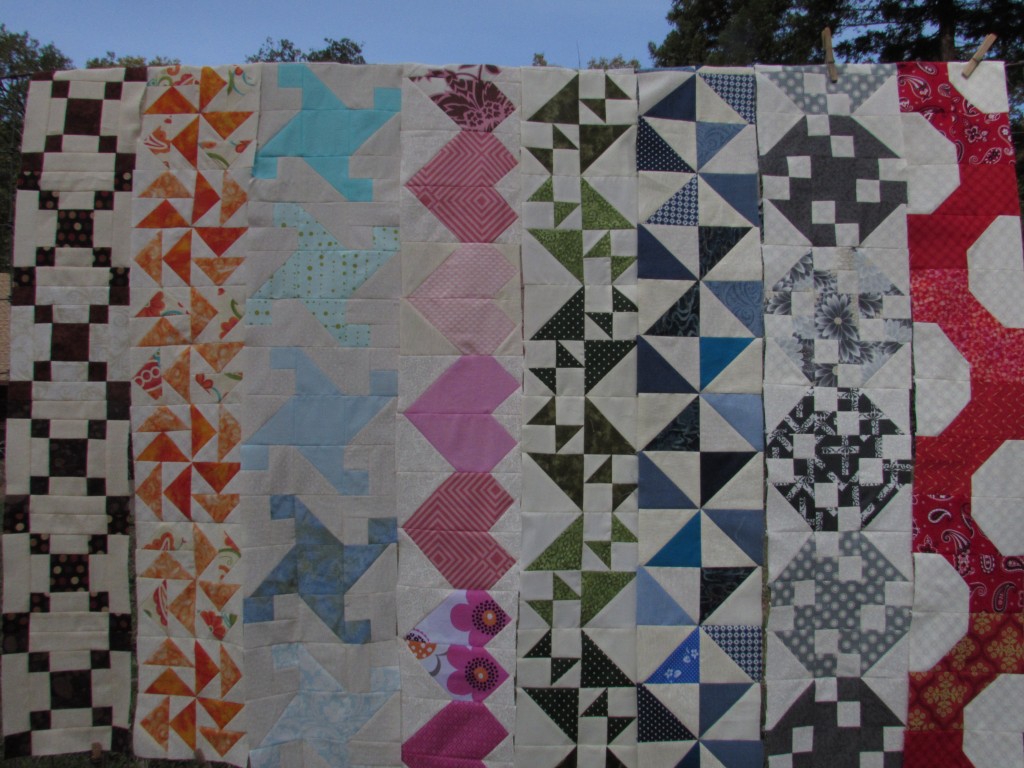 At this point, I have ten rows completed. (For some reason, I didn't grab the purple or the yellow rows when I went outside to take pictures. So, they aren't shown here.) My next decision is whether or not to make the November row. With these ten rows, I have 62 inches in length (two of the rows are 7″ blocks and the rest are 6 inches.) I am going to sash the rows because my not-so-precise sewing style means the blocks won't line up perfectly and that can be disguised with some sashing. This will add a bit more length. How long do I want this to be?  (It will be 60″ wide.) Any ideas???
The week buzzed by and I am happy to have this checked off the list.  My Etsy shop is getting busier and I need to make a few more things for holiday shopping so that jumps to the top of the list now. Along with that is the Michael Miller fabric challenge that I am doing with the Modern Quilt Guild. That project is due on November 30th so I need to get cracking on that. It is well underway and I am sure I will have a post for you with pictures sometime next week.
Enjoy the weekend!
Linking to Amanda Jean over at Finish It Up Friday.