Island Batiks offered two challenges to the group of Ambassadors for the month of February. One was to create a fun project for Galentine's Day. I posted about that one a couple of weeks ago. The other was to make and donate at least one kennel quilt. This was new to me. I had not heard of kennel quilts until now.  These little quilts (about 12″ x 18″) are made and used by shelters when they are supporting animals in need who may have been separated from their owners due to emergencies, weather crises or other unfortunate circumstances.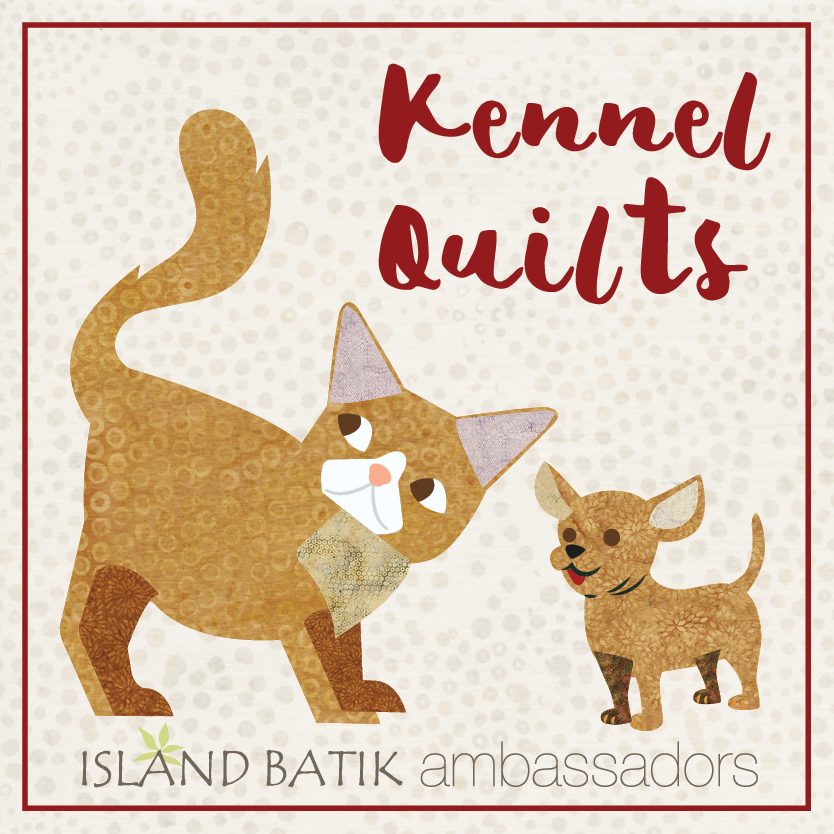 Here is the explanation from Island Batik.
In 2016, Island Batik joined forces with an existing group of  industry partners and supporters of the Petfinder Foundation to create the Piece for Shelter Pets (PFSP) initiative. The initiative supports the Petfinder Foundation, a "public charity that works to end the euthanasia of adoptable pets by assisting animal shelters and rescue groups across North America", through financial contributions made possible by the sale of fabric, thread, and other quilting related products. PFSP sponsors include The Quilt Pattern Magazine, Island Batik, Aurifil Threads, QuiltyBox, Benartex, and Hancock's of Paducah.
The TQPM Small Kennel Quilt Team is a volunteer organization sponsored by The Quilt Pattern Magazine (TQPM) that springs into action (or should we say "stitches" into action?) when disasters strike, sewing small kennel quilts for animals in need while they are separated from their humans and possibly injured.  Creating kennel quilts is a way for quilters to help our animal friends in times of need by doing what we love. TQPM Small Kennel Quilt Team supplies kennel quilts to shelters across the United States. Learn more here.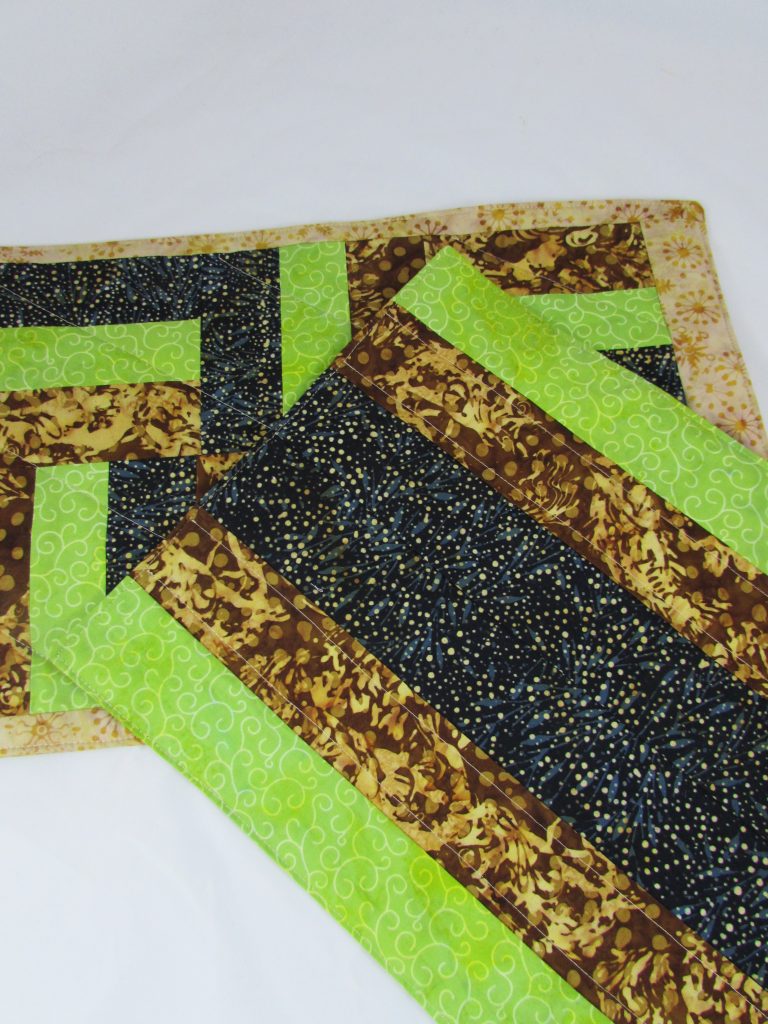 Making one or two kennel quilts is a very easy way to support these little critters who are in need. Because they are tiny, it is a perfect scrap busting project. When I made mine, I was able to stitch batting strips together, using up some of those long strips that are left when we square and bind a quilt. I would encourage you to click through the link above and make a few.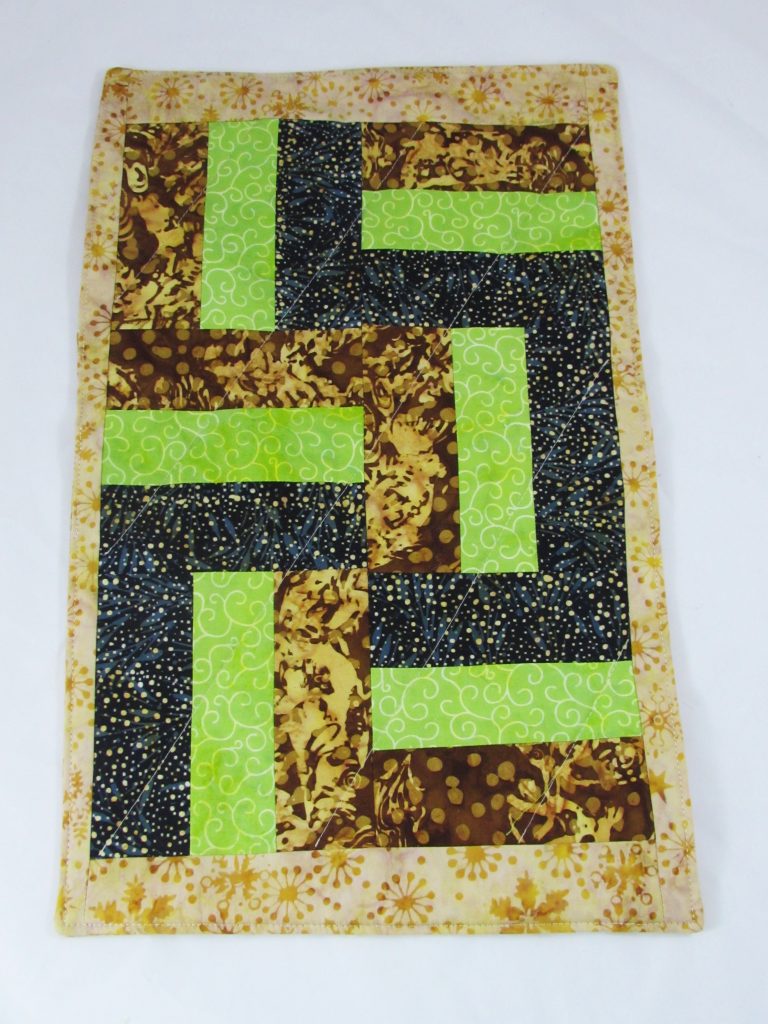 I used a set of 5″ wide strips that came in the box of treasure supplied to me by Island Batik. They are so pretty – the lime green adds a nice, bright touch, don't you think? I took some of the strips and made six rail fence blocks for this little quilt. No binding is needed. Just stitch right sides together, turn right side out and finish by sewing up the opening.  I quilted a series of diagonal lined to keep the quilt together.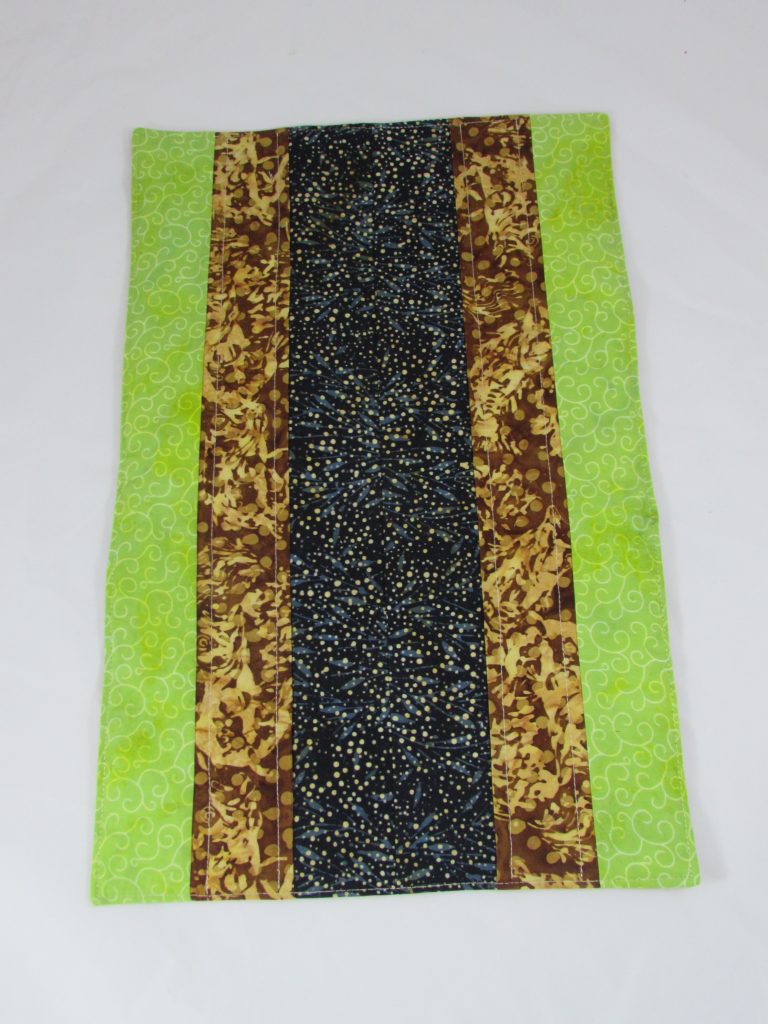 With the second quilt, I just sewed the strips together length-wise.  Really, the project is very easy and probably took an hour or so to do. If you decide to make a few, I would love to see them. Post a picture on Instagram and tag me @needleandfoot. Also use #kennelquilts – it is lost of fun to see what the other quilters are creating!
Thank you Island Batik for partnering up with the Petfinder Foundation to support animals in need.
Linking to a few favorites, including Sew Some Love a link up for projects being made for charities at Kat & Cat Quilts. Check them out at the top of the page, under Link Ups.