My family and I are on summer vacation. We are all having a lovely time visiting southern Maine, staying in a vacation home on the coast. Ray and I started our vacation by touring a bit of Massachusetts and New Hampshire on our way up to the house in Maine.
We made a stop in Portsmouth and spent an afternoon wandering around the city. Guess what we stumbled across? I'm not sure why, but it surprised me to find this shop right in the middle of the city. Unsurprisingly, I was eager to take a look inside. Ray went off to wander and Julia stayed with me, as I promised Ray- 'I'll only be ten minutes'. (Famous last words.)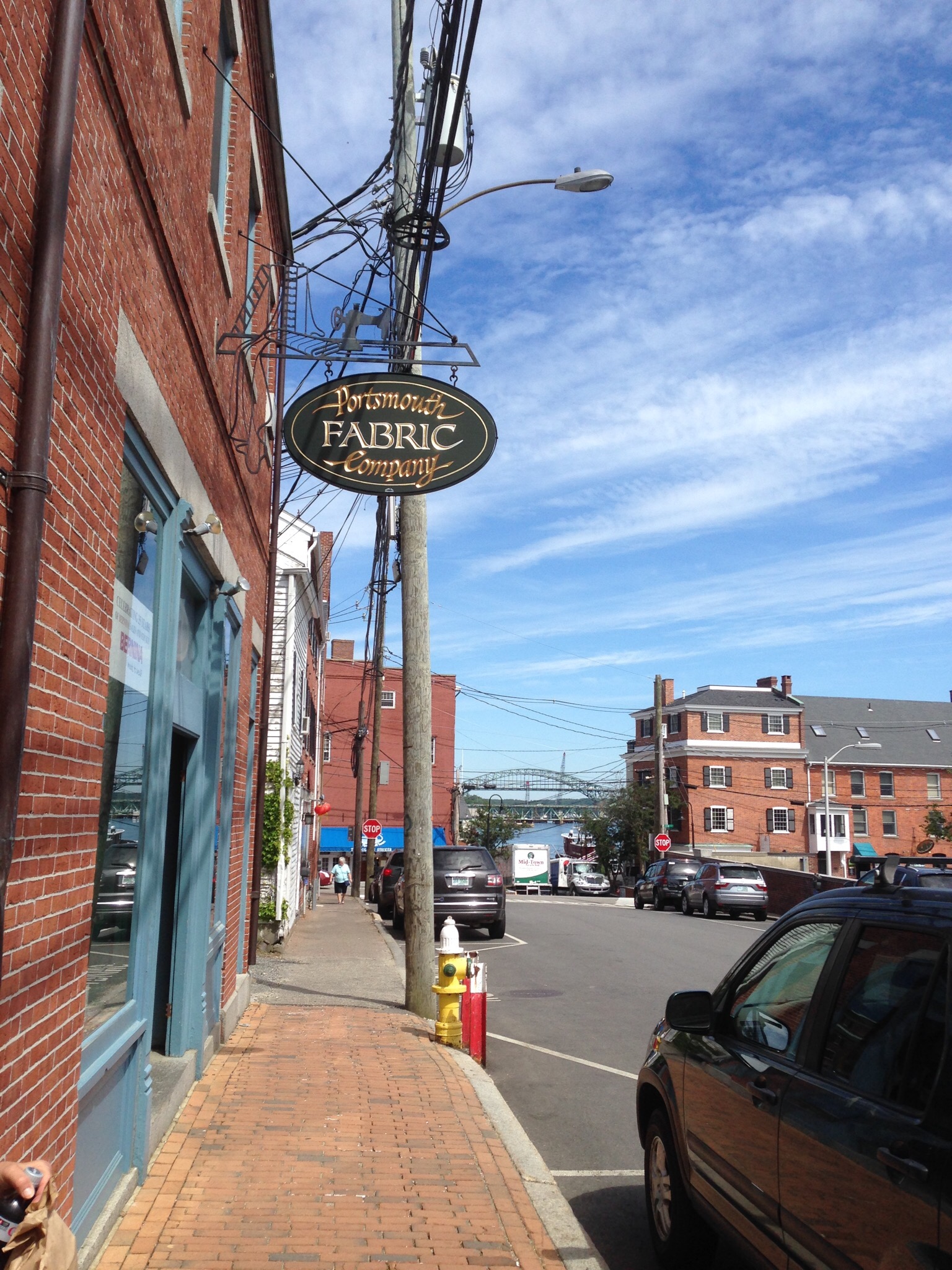 The shop was a crazy riot of color. It is the second largest seller of Kaffe Fasset fabrics in the United States so that is probably enough for you to envision what it looked like. Here is some help, should you need it.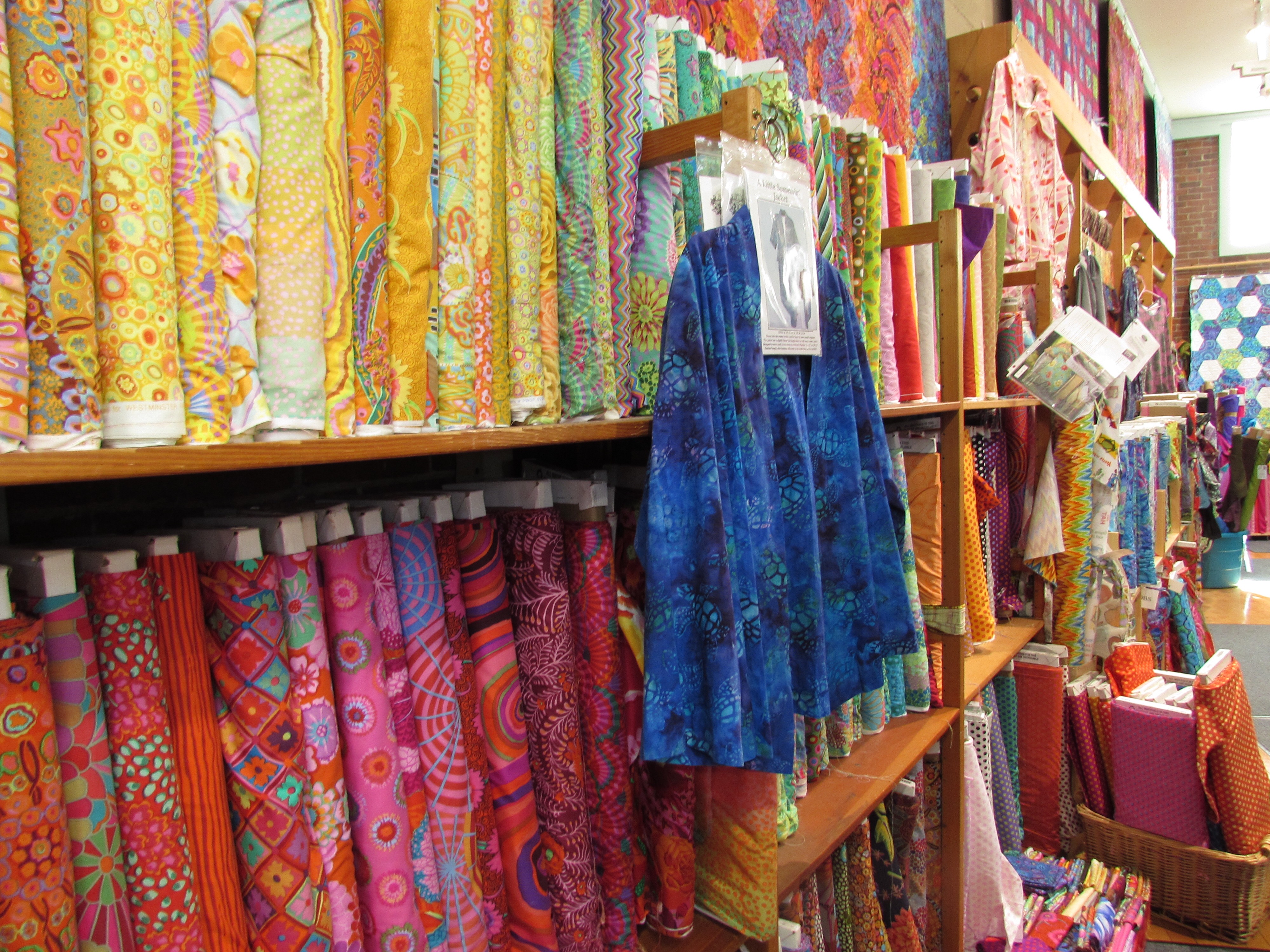 It was vivid color, wall to wall. Really gorgeous fabric everywhere, making it so much fun to walk through and drool over all that color.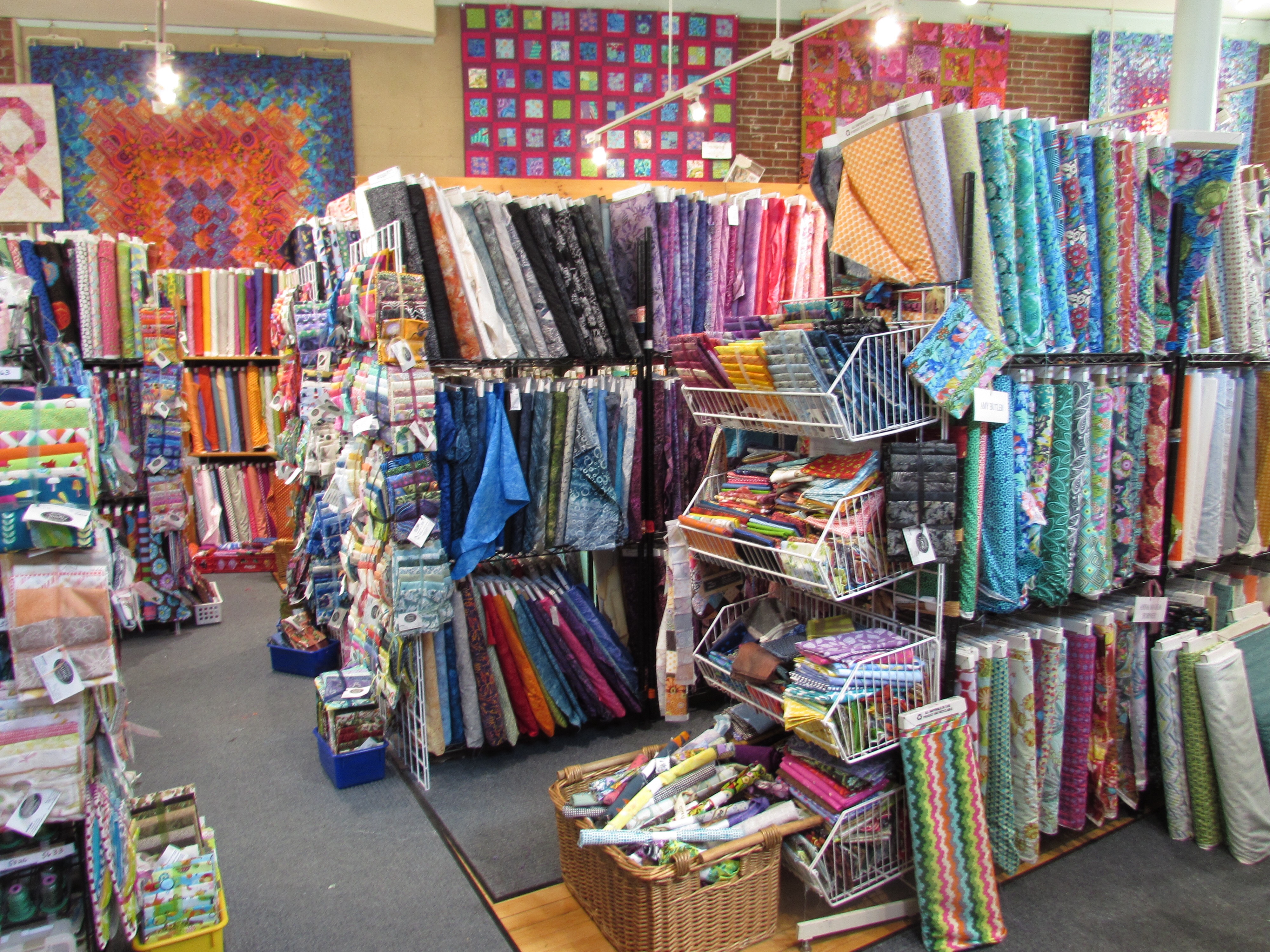 It was kind of funny though; because I was there without intention, I couldn't decide on a single thing to buy. These fabrics are not ones that I would buy without a plan. They are bold, large focus fabrics that are deeply saturated and don't easily work into a project unplanned.
The two women that were working that afternoon were a delight. They were preparing their kits for the Row by Row challenge. I noticed that they were ripping, rather than rotary cutting, the fat quarters. She explained that they don't cut hardly at all. Ripping is more accurate (and watching her, it seemed to be much faster.) She snipped the fabric at the top and tore straight down. Worked every time.
Browsing was just as good. It was good to see familiar designers being stocked in a shop like this. Go Amanda Jean!


There was plenty of inspiration to be had. I thought this maple leaf table runner was very pretty and it seems like a fairly simple project to create for the fall.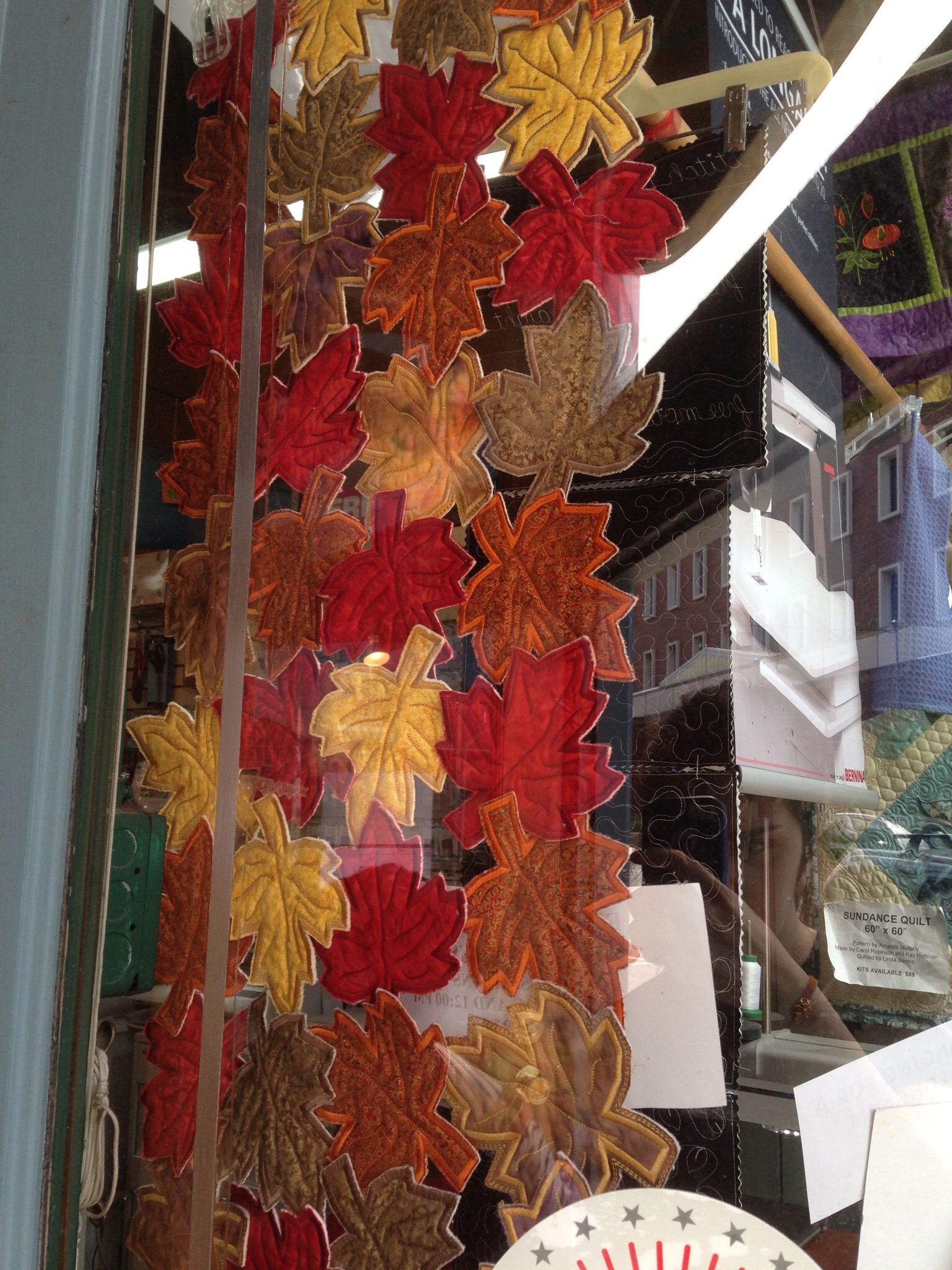 So, while I didn't adhere to my promised quick ten minute visit, I did feel very satisfied to have browsed this amazing shop. I watched them rip precise fat quarters, drooled a bit over all of the lovelies they had, and came away with another possible project in the works; all the while not spending a dime.
Lest you think I am always this disciplined (and actually, if you have been reading my blog for long, you know I am not) you should know that I have a list of quilt shops to visit while in Maine. I need to do a bit of thinking first so I have an idea of what I will actually buy though. I feel better when I shop for fabric mindfully. It is just too easy to go crazy otherwise!
Linking to Main Crush Monday. Find the link at the top of the page, under Link Ups.