Lots of us share a love of books. It is a treat for me to read a post where a great book is shared (or a not so great read is shared and thus avoided). Last year I started keeping track of the titles read or listened to. That list was shared here. It isn't a surprise I read quite a bit less in 2022. There was much to be done.
I was raised to be a reader. My mother, age 87, is a voracious reader and usually has more than one book in progress at any single time. All of my sisters are readers and share their finishes via our group text on a regular basis. My kids read as well – different genres that reflect their personalities, some are fans of reading on a kindle, some on paper or their phone. But they read.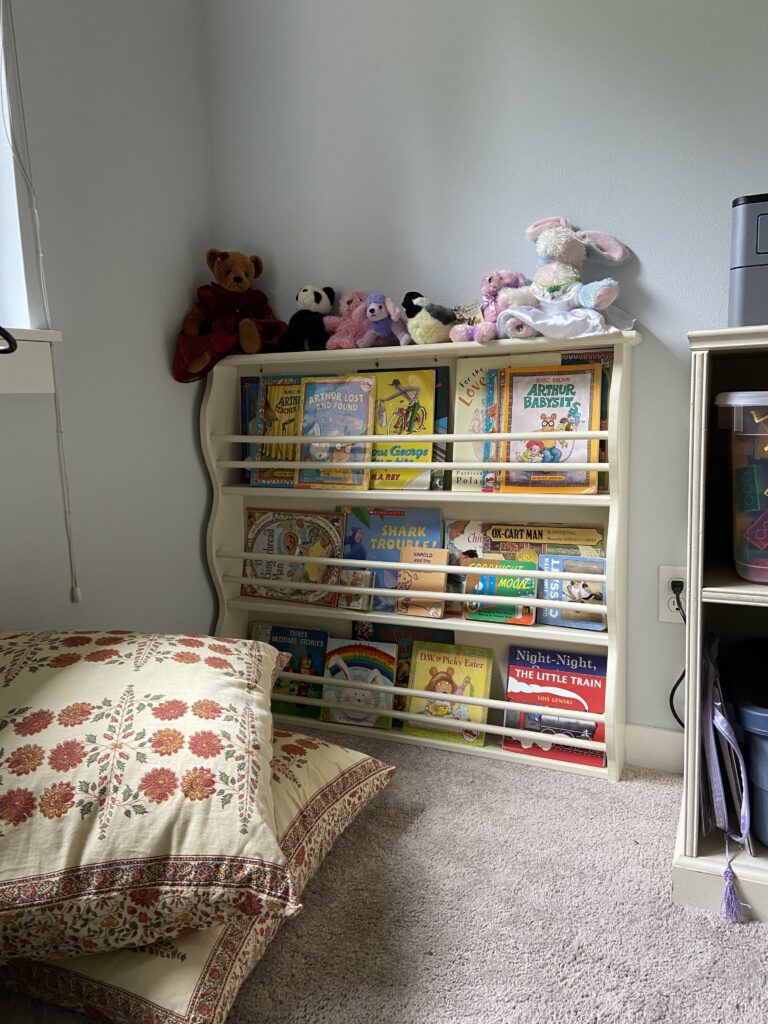 When Julia was a toddler, I asked my dad to make her a bookshelf. I had seen a picture of one like this and he replicated it. I loved it and Julia got much use out of it.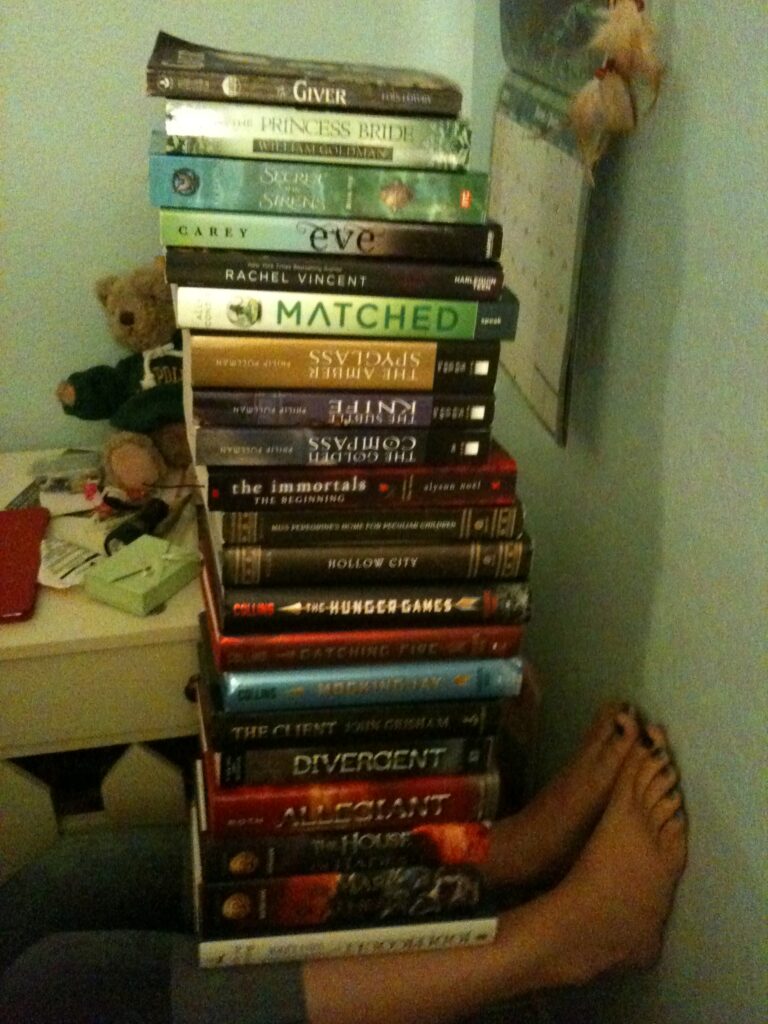 She quickly outgrew this sort of bookshelf so my father built her a more standard shelf for the larger books she was constantly reading. (When she was about 12 or so, I walked into her room and she was sitting between her wall and her bed building a tower of books on her legs. Because you know, sometimes a girl has to do these things.)
Now that we have a room set up for my grand daughters to play in, Papa's book shelf is back on the wall and they love choosing books to read.
Thirty-five books were read and most of them I really enjoyed. I had a few that were not so great. I listened to Love Warrior by Glenn Doyle Melton and didn't like it. When Glennon first started her blog years back, I read her posts somewhat regularly. I liked her encouragement of her readers, her warriors. For some reason, this book just annoyed me. Hard to explain – I know she has had a lot of tough times, but the audio book seemed really whiny. Maybe I just wasn't in the mood for it? I also had mixed feelings about Excuse Me While I Disappear by Laurie Notaro. She writes about being a middle age woman and while some of it is amusing, there is a bit too much self-deprecation for my taste. Note – there was a bit about the NextDoor app that was hilarious. If you have read it, you'll know what I mean. That part was spot on.
Authors I very much enjoyed included Laurie Frankel, Lianne Moriarty, and Olivia Hawker. Seems I can always count on these authors for a great book. New to me are books by Lee Child. My husband has read many of his books and I picked one up to give it a try. They are not my usual thing but I liked them. Who knew? That Jack Reacher is pretty darn smart. (There is quite a bit of violence in the Jack Reacher books so if that is not your thing, you might not enjoy these.)
OK – here is the list for 2022.
JANUARY
Where'd You Go Bernadette? by Maria Semple
Minding Frankie – Maeve Binchy
Not Our Kind – Kitty Zeldis
FEBRUARY
Maisie Dobbs – by Jacqueline Winspear
Where the Crawdads Sing – by Delia Owens (audio)
MARCH
December Wedding – by Anita Shreve
APRIL
Blue Shoe – by Anne Lamott
The Lobotomist's Wife- by Samantha G Woodruff
Lydia Cassatt – by Harriet S Chessman
The Silent Patient – by Alex Michaelides
MAY
Love Warrior-by Glennon Doyle -audio (meh)
Gray Mountain – by John Grisham
The Good Sister – Sally Hepworth -audio
Friends, Lovers, Chocolate – by Alexander McCall Smith (meh)
JUNE
One Two Three – by Laurie Frankel
A Serial Killer's Daughter – by Kerri Rawson (meh)
JULY
Bad Things Happen – by Harry Dolan
The Brighter the Light – by MaryEllen Taylor
Monogamy – by Sue Miller
Apples Never Fall – by Lianne Moriarty
AUGUST
The Not So Perfect Mother – by Kerry Fisher
Child of My Heart – by Alice McDermott
SEPTEMBER
The Lamplighters – by Emma Stonex
The Fire and the Ore – by Olivia Hawker (an excellent book!)
OCTOBER
The Last Thing He Told Me – by Laura Dave
Someone Knows – by Lisa Scotoline
The Memory of Us – by Camille Di Maio
Excuse Me While I Disappear – by Laurie Notaro
NOVEMBER
Die Trying – by Lee Child
Lost and Found – ??
The Day I Ate Whatever I Wanted – by Elizabeth Berg
The Year of Pleasures – by Elizabeth Berg
The Making of Us – by Lisa Jewell
DECEMBER
Five Winters – by Kitty Johnson
One Shot – by Lee Child
---
Moving into 2023 I look forward to loads of reading – what better way to spend an hour! If you have a favorite book to share, leave it in the comments. So many times I have found my next read from one of you!! Happy reading to all of you.