How was the weekend??  Mine included almost zero time in the sewing room.  But that is fine – it was a really nice weekend filled with little projects and lots of family time.  We were fortunate to have unseasonably cool weather over the weekend.  As I get older (which in and of itself is a mystery) I have become much less tolerant of the heat.  Anyway, it is going to be up into the low 90's this week so we chose to spend the weekend outside.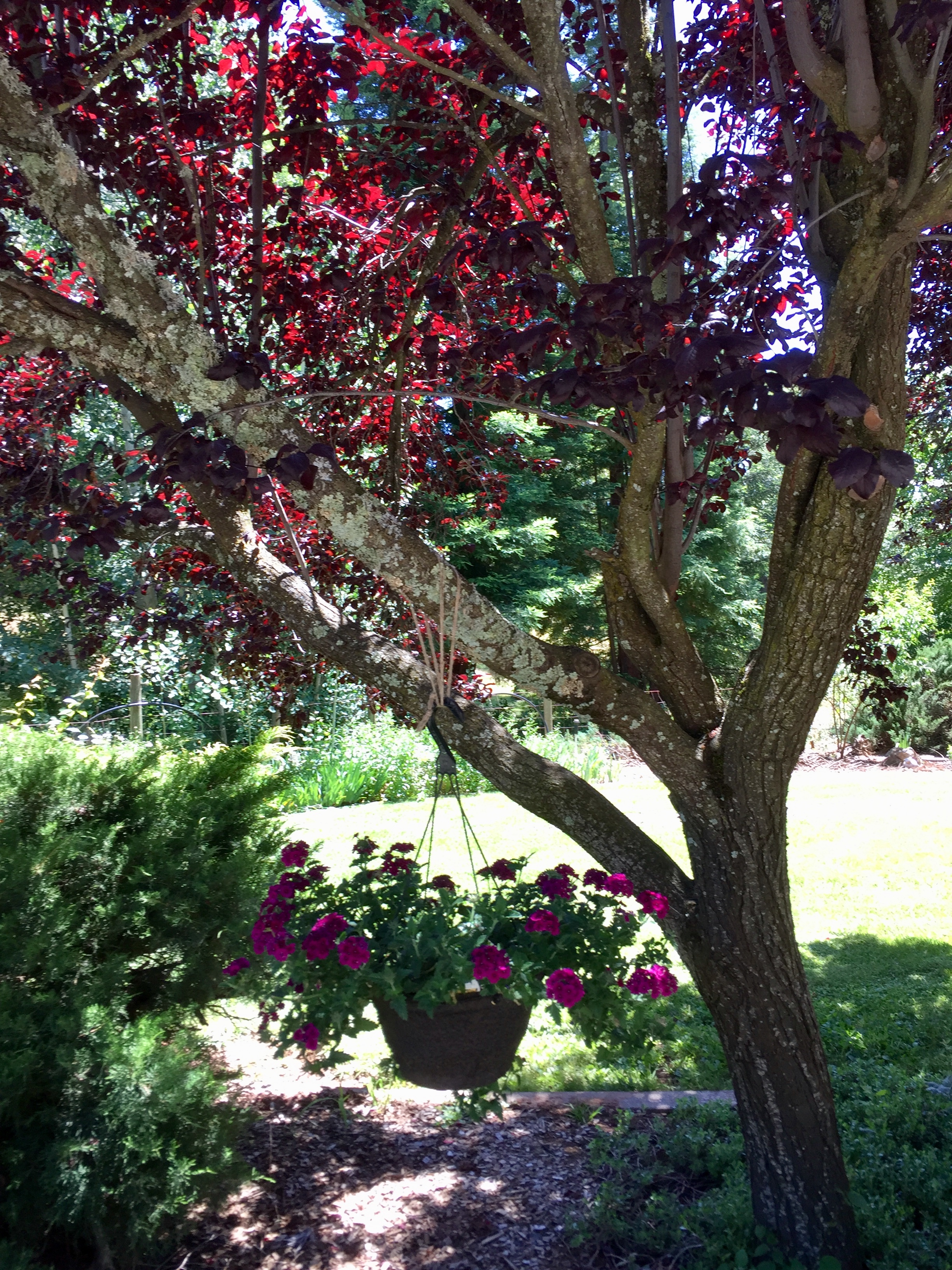 I hung two baskets of flowers (which I purchased – rather than plant myself) in the trees along our front lawn.  They look really pretty and appreciate being in a mostly shaded spot.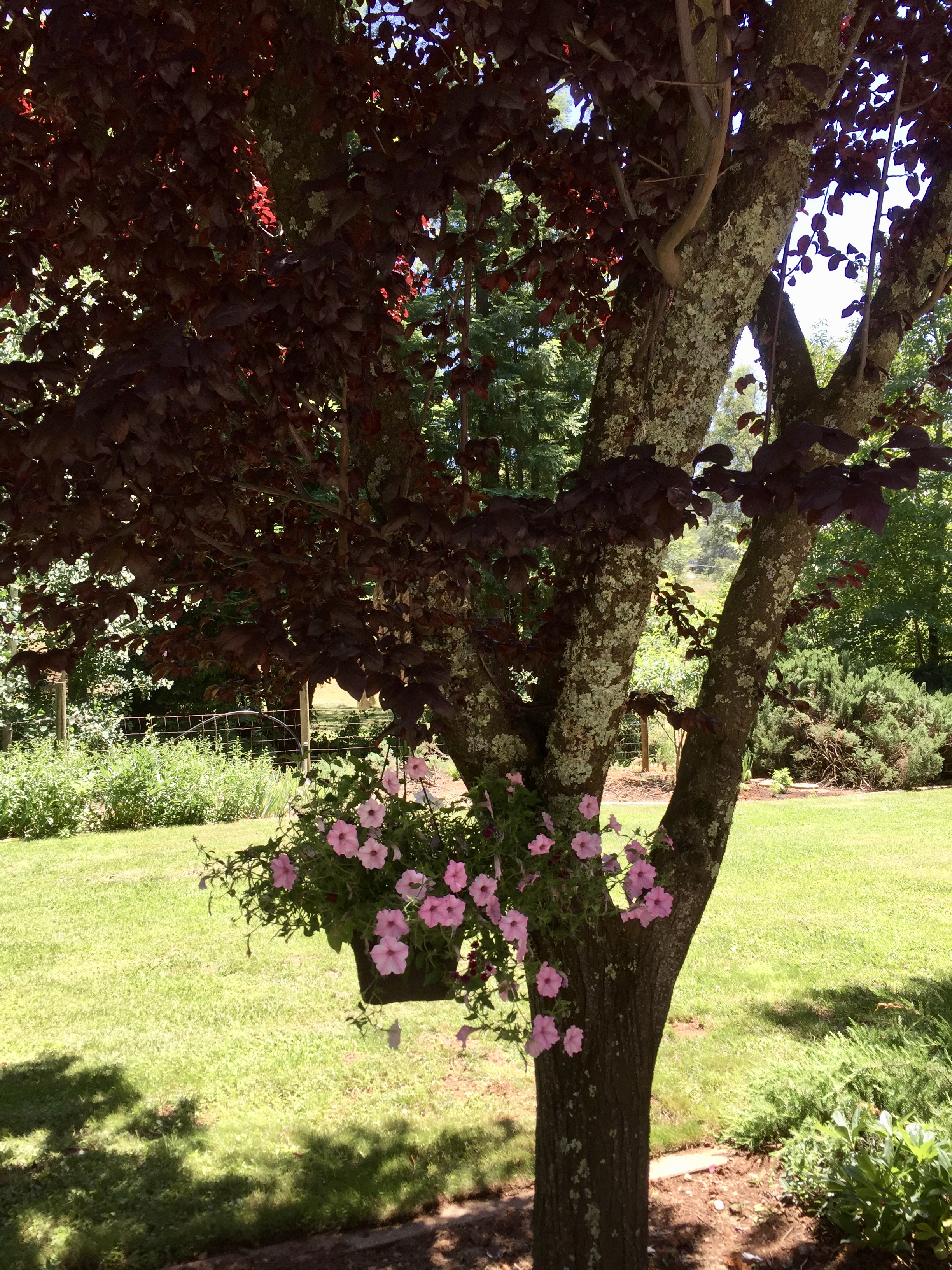 As long as I can remember to water them, we will be in good shape!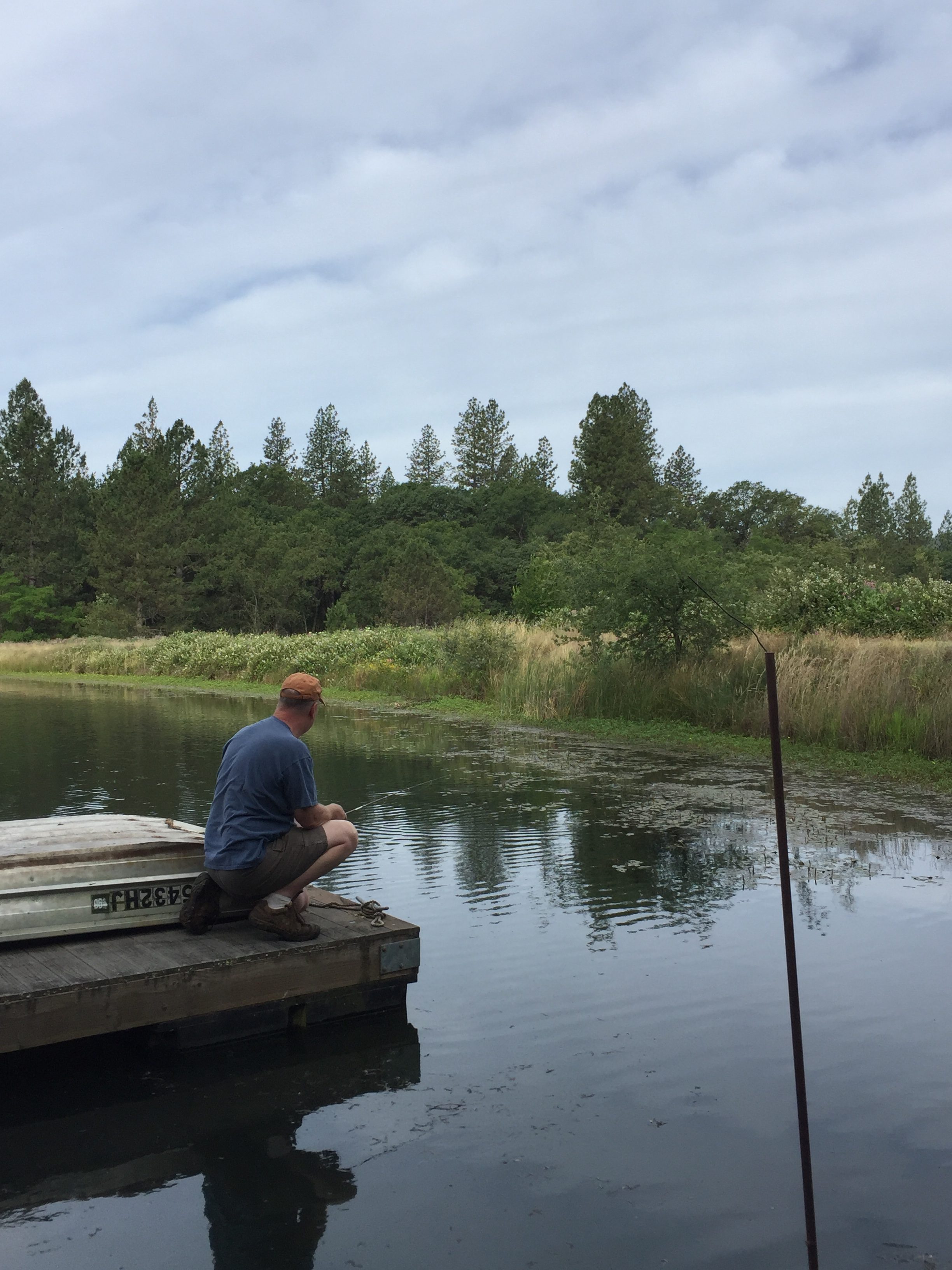 Our property includes a portion of a large (6 acre) pond.  Technically it is called Pine Lake but it feels more like a pond to me.  😉 Ray and I had coffee out there early Saturday morning and he did a little fishing.  There are a lot of bass in the pond though he tossed them back this time.  It is so peaceful up there in the mornings and we forget to go and use that space.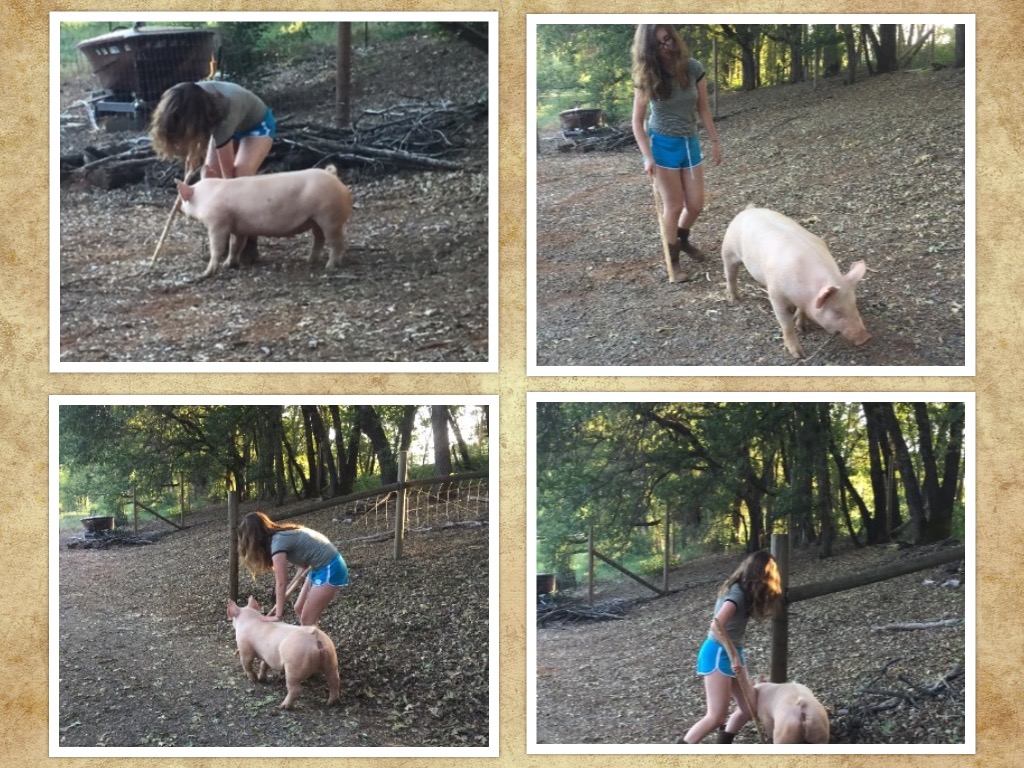 Now that finals are done and summer is here, Julia spent a lot of time training and working with Olive.  She discovered that walking Olive in the evenings is a frustrating experience because Olive is really ornery.  She does much better in the mornings.  These photos from Friday night are so funny. Olive wasn't having any of it.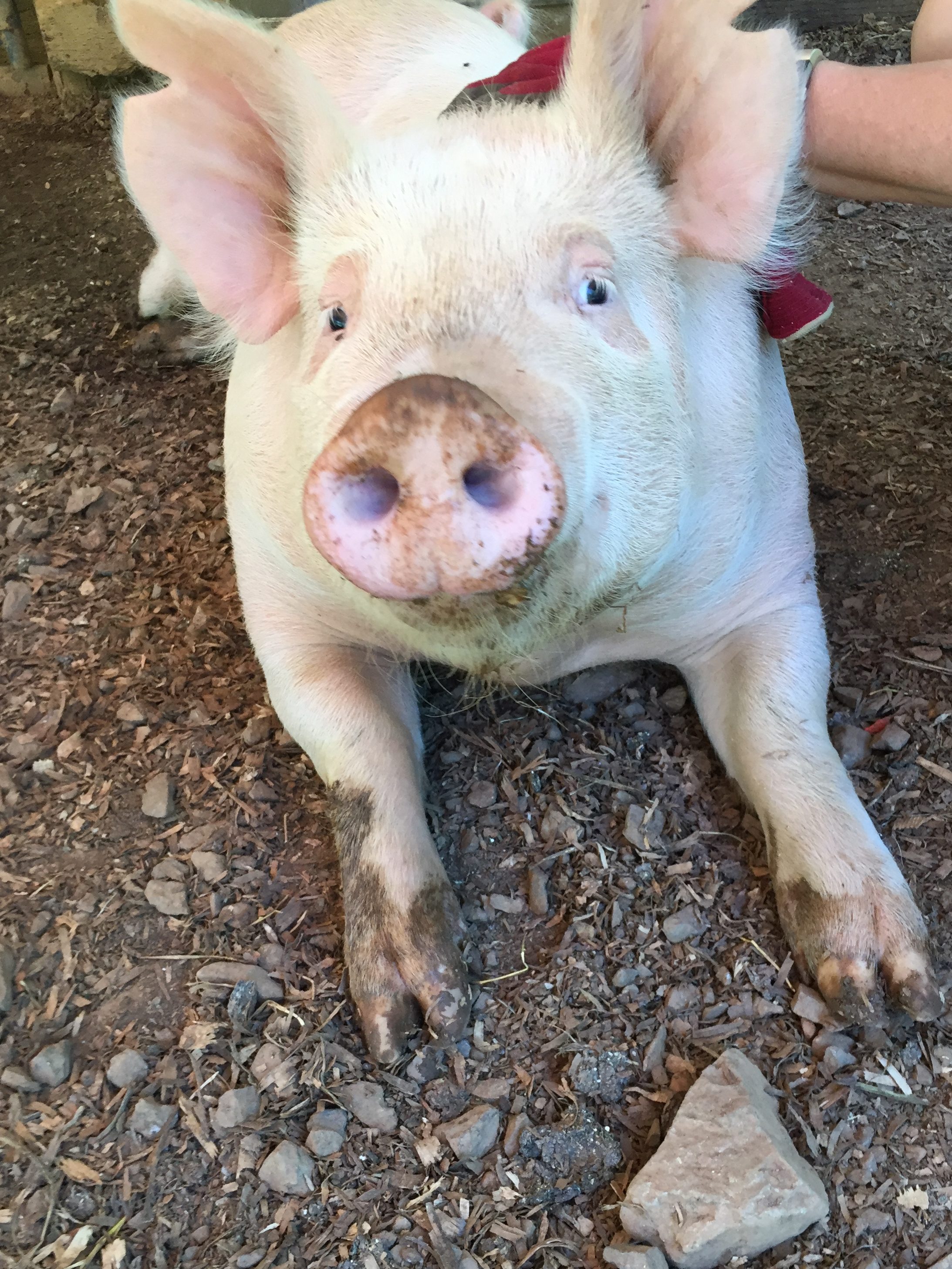 She is a really sweet animal though.  Her personality is just precious.
We were up at my mom and dad's on Sunday morning and I brought home plants.  They have a gorgeous yard and it is like shopping at a nursery.  There are always starts of something or other and my father digs them up for me to plant.  I came home with Bells of Ireland and a large succulent of some sort.  Julia came home with small succulents to pot for her room.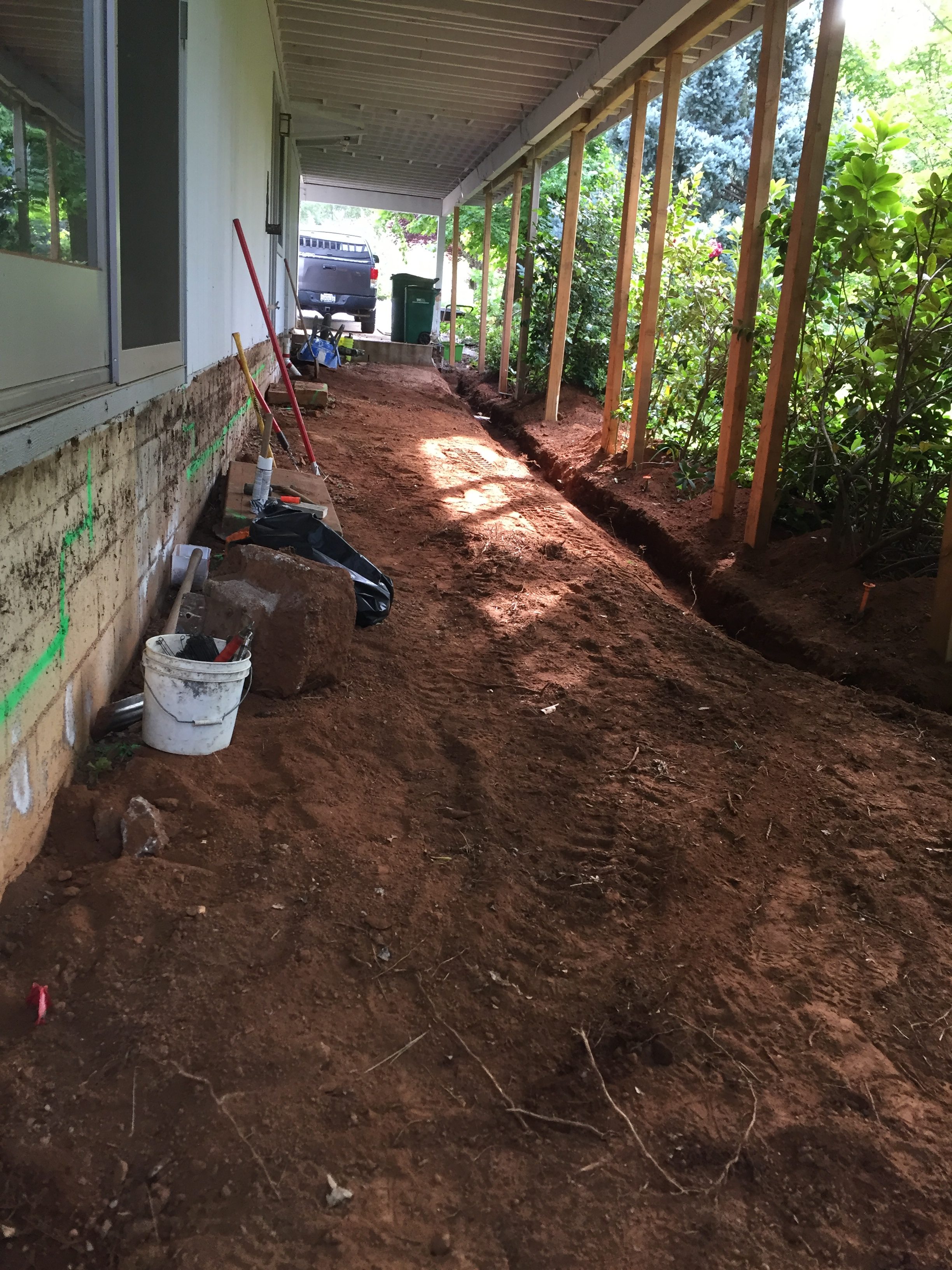 Our lower patio project is really coming along.  The contractor and his team were here all last week working.  It is a big project and will be another couple of weeks before it is done.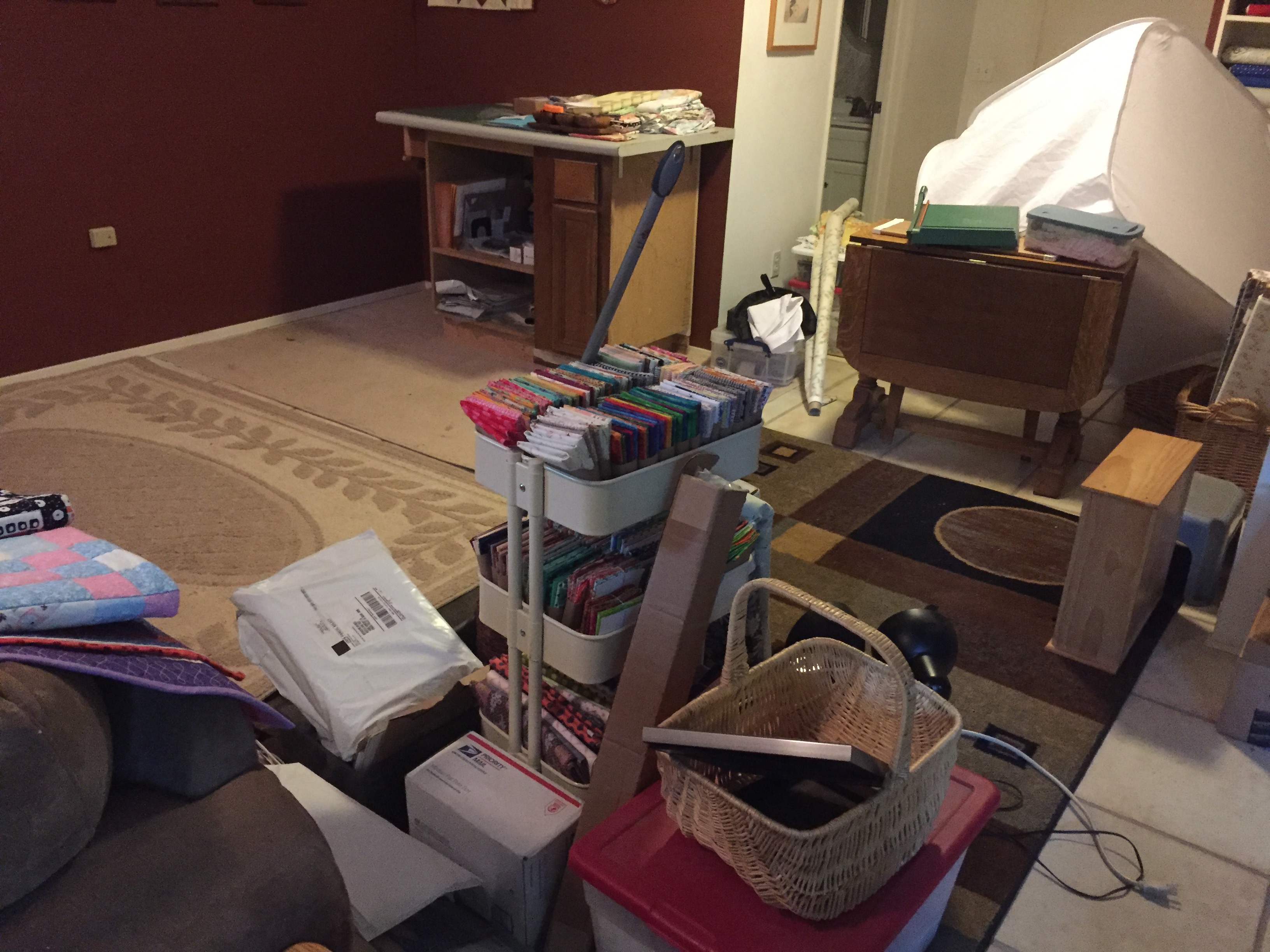 In need of more shelf space for my shop downstairs, I gave a desk to a friend which freed up some room.  Then I tore apart the room and rearranged things and added a long shelf.  I will show you a picture when I get it put back together. My husband was really helpful with this and gave up several hours to work on it with me.  It is going to be more spacious and perfect timing since I have quite a bit of fabric arriving this week.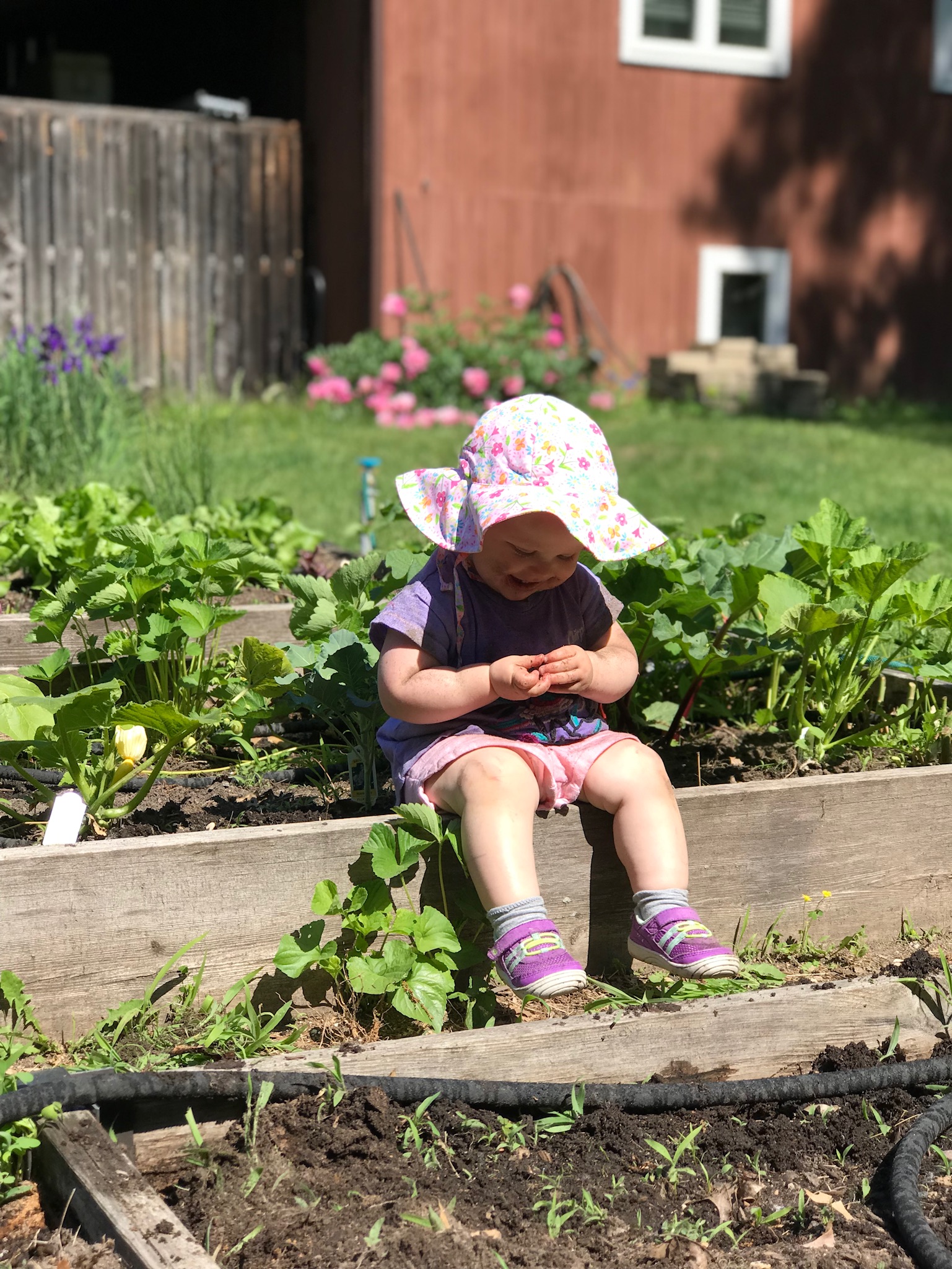 Finally, I want to share this picture of my sweet grand baby.  She spent the morning "gardening" with her mama and found a strawberry.  She couldn't believe her good fortune!!  Julia and I are taking off for Vermont at the end of the month and we are giddy at the prospect.
This week I have lots to do!  All fat quarter bundles were on sale over the weekend so I have orders to pack and ship today.  I have a set of Chemex and French Press cozies in process and want to get those finished up and listed in the shop. I am meeting with a rep for Free Spirit on Tuesday afternoon.  I have been debating adding a new manufacturer to my list of accounts and Free Spirit would be great as it would enable me to carry some Tula Pink, Anna Maria Horner and Denyse Schmidt (to name only a few).  Also I have a twin size quilt from our guild's Community Service group to bind as well as my Twisted quilt to layer and baste.  What are your plans?  Monday is a great day to set a plan for the week. Hope you had a great weekend and this is even a better week than the last.
Newsletter!
Have you signed up for my newsletter?  It is published every month or so and is full of information about my shop, new arrivals, sales, and events.  Click here to sign up!
SaveSave