This week I received a fantastic box of treasures from Island Batik. You may have seen some of the pictures I posted on Instagram last week. When I found out I was selected to be a 2017 Island Batik Ambassador, I had no idea (seriously) of what I was signing up for. I had read about projects that Connie Kresin had shared on Freemotion By the River because she has been an ambassador for a few years. Other than that, no clue. Anyway, when i got the email, I was so excited. A few days later I received a series of documents from our fearless leader, Katie. She works in media relations at Island Batik. I am incredibly impressed both by her clarity and organization as well as the scope of projects that are planned out (already – completely) for the entire year!  I feel organized if I have a few blog posts planned out over the next couple of weeks. But to have this structure in place through the end of 2017, that is amazing.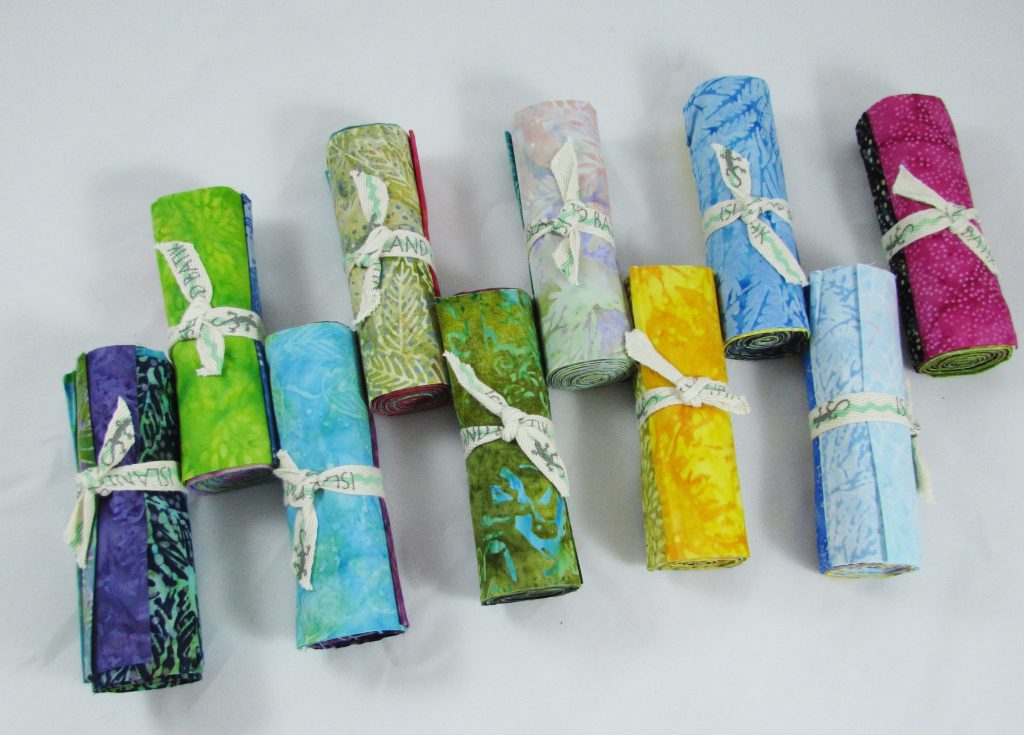 I want to share some of the fabric they sent to me to work with. The company is incredibly generous and asks that we plan some fun giveaways for our readers. This way you have the opportunity to share the wealth so to speak.  These rolls are made up of  about four 1/8 yard cuts in each.Aren't they gorgeous?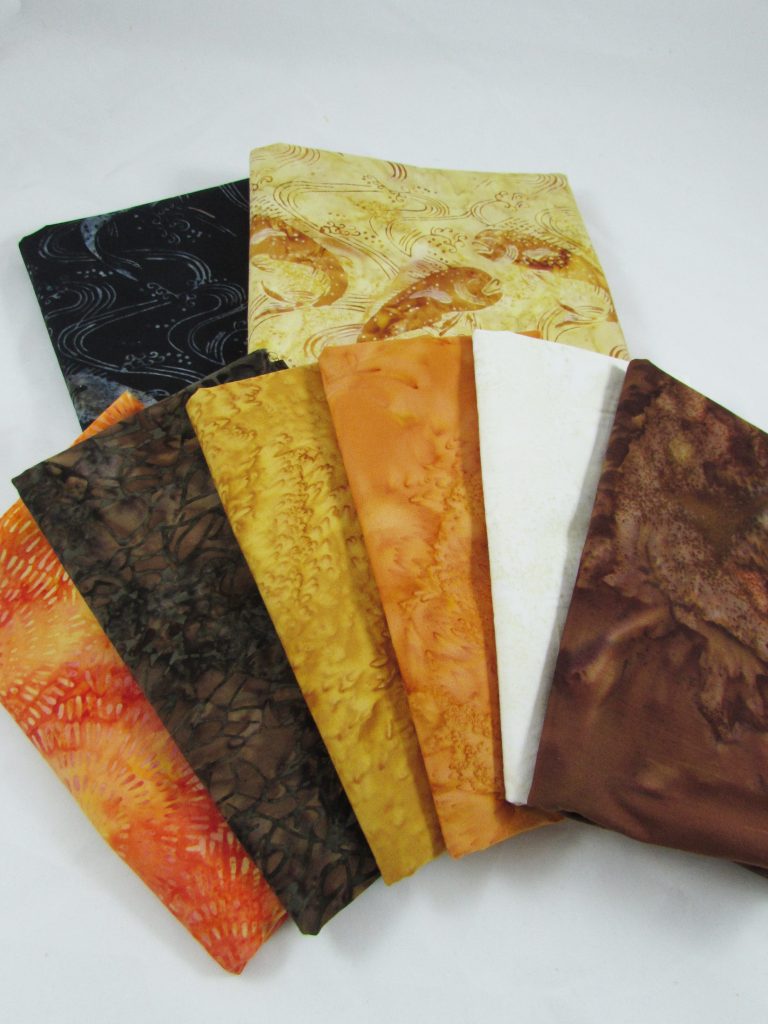 There is also a selection of 1/2 yard cuts (see below) and two pieces that feel like they are probably two yards each? I haven't measured them. But they will be great for sashings, borders, bindings and backings.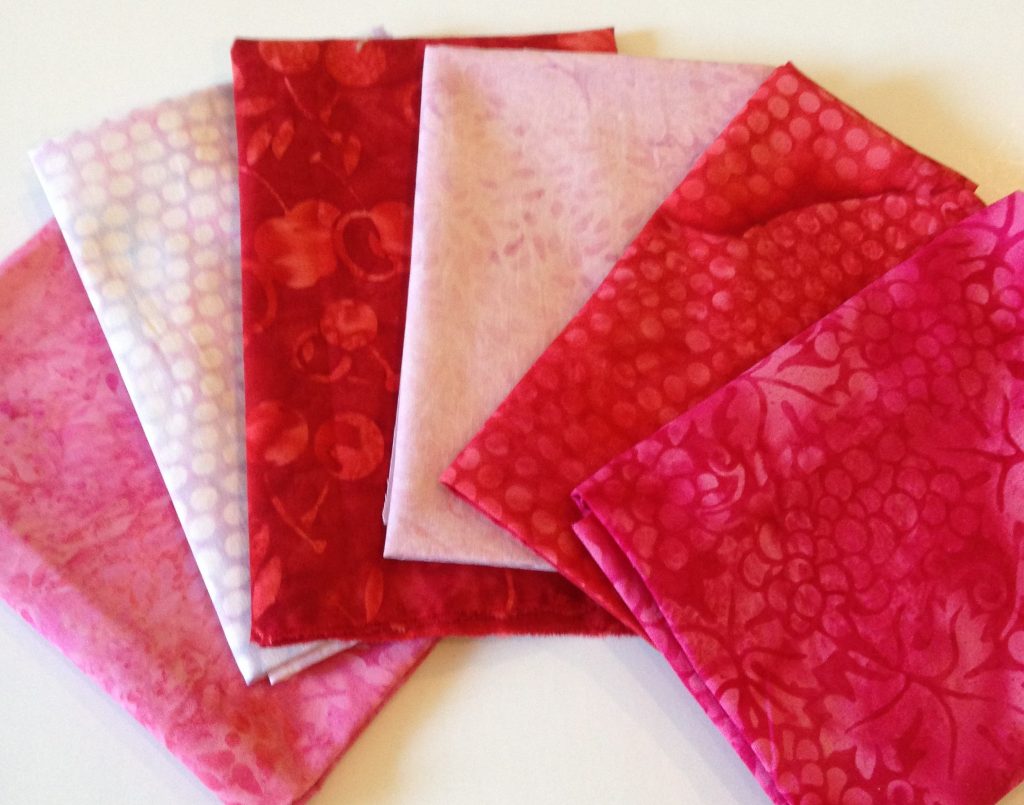 I love this sweet Valentine bundle of FQs.It is Just what I need to make a little Valentine for myself! I hope to share that with you later this week. The biggest part of being an Ambassador is to promote the newest line at Island Batik. It will release in a few months and they generously shared a large number of 1/2 yard cuts with me. I will share more on that soon. There will be some really nice giveaways coming your way soon.
I hope you will enjoy sharing this quilty adventure with me over the course of the year.
Linking to Sunday Stash and Main Crush Monday.