Just this morning I received a copy of Home Sewn, by Cassandra Ellis. Until now, I have to say I wasn't familiar with Ms. Ellis' work. Looking at her blog and this book, it is clearly evident that she is a talented seamstress and has a gift for designing with clean lines and a contemporary look.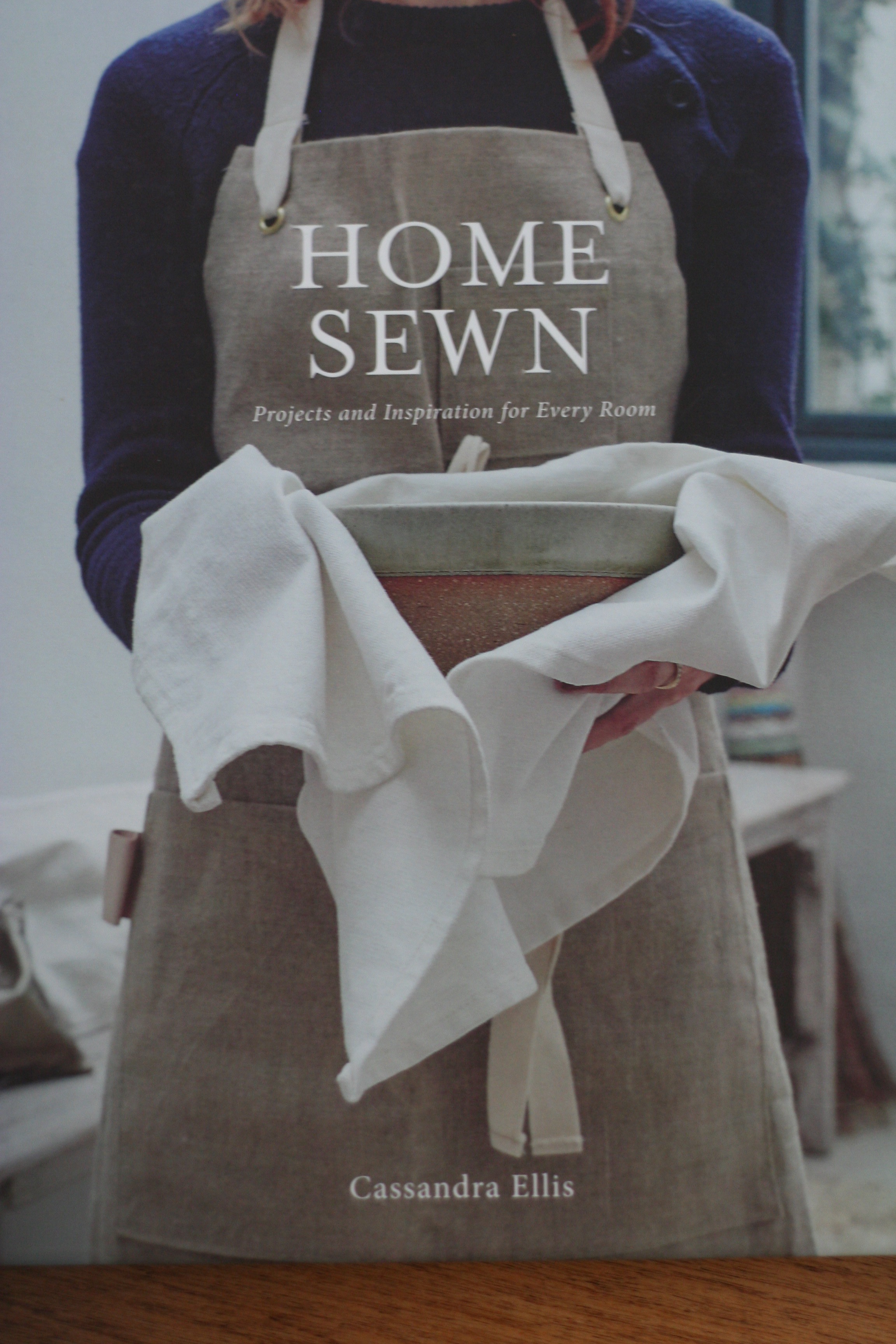 Just looking at the cover of Home Sewn makes me want to create something for my home. It is inviting and doesn't appear to contain projects that only the most experienced sewist would be able to manage. Looking at my copy, you will note that I have flagged several pages already for projects that I want to try.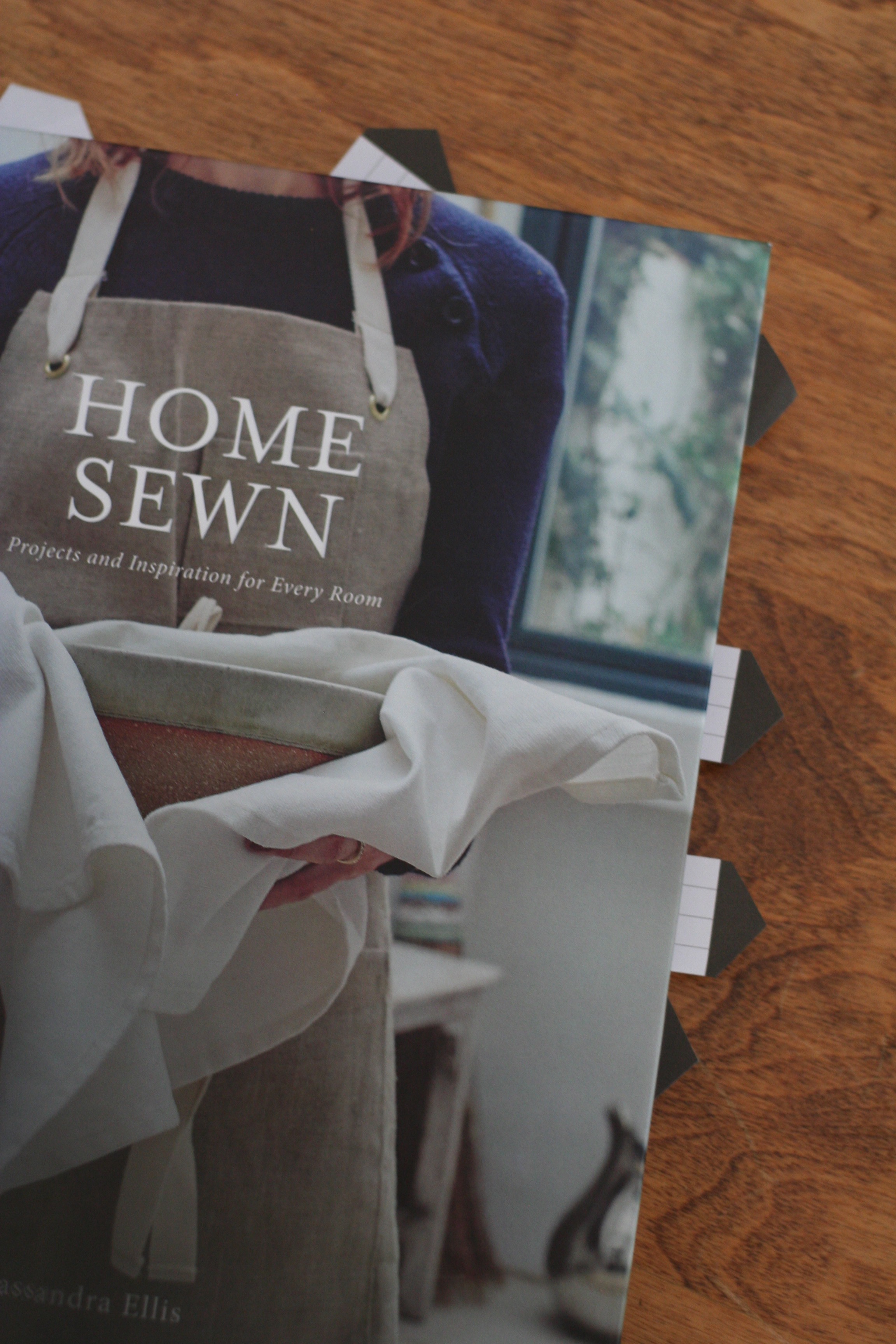 Reading through many of the projects included in this collection, I was impressed by the clear and concise instructions. Ellis must be a very good teacher because she knows what needs to be explained with each pattern. Another bonus is that the book contains gorgeous photos. Looking at the pictures, I am left with the feeling that Ellis's house must be very peaceful and inviting.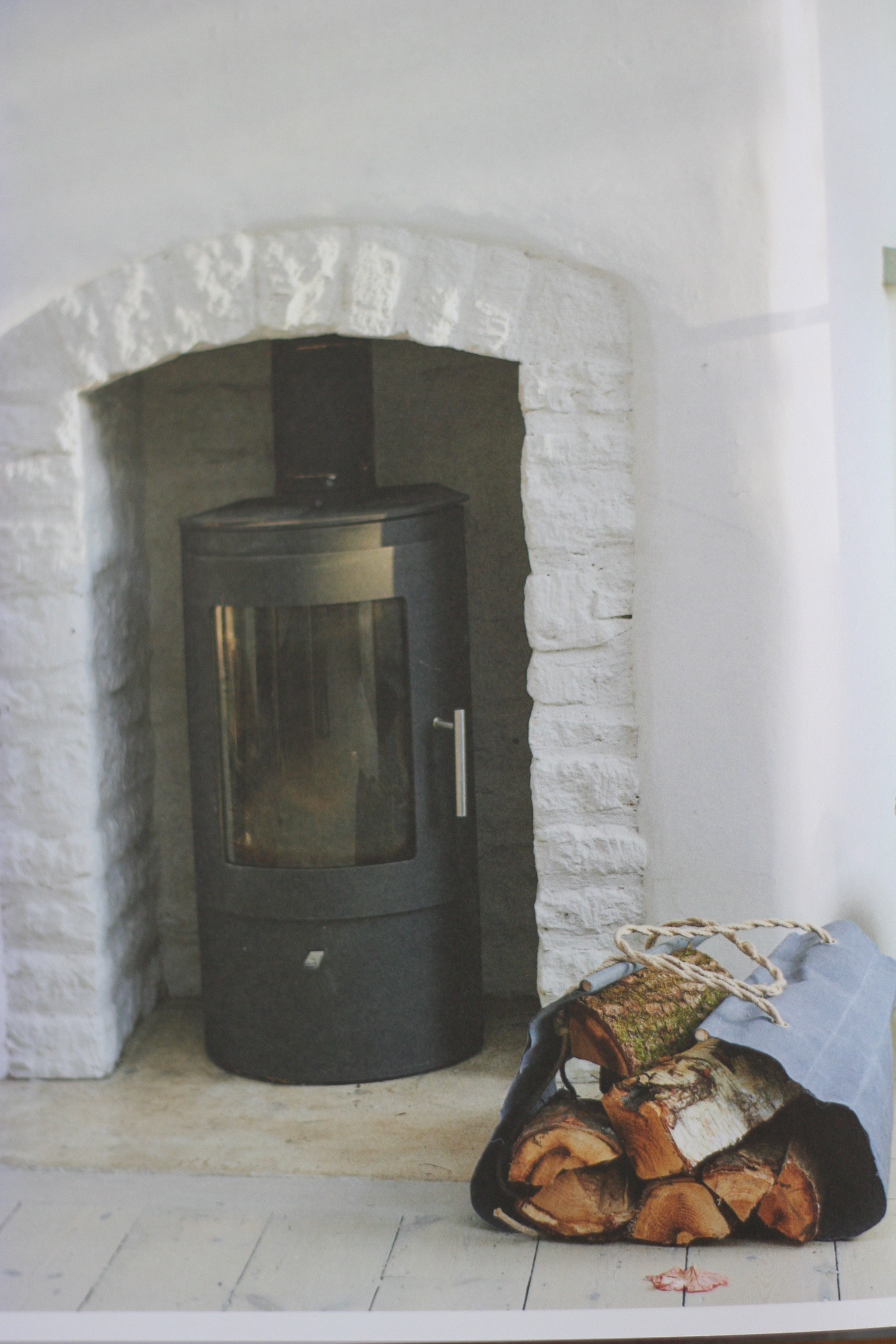 I love the idea of making a log carrier such as the one pictured above. We have a wood burning fireplace and this would be a simple, fun project. When I was reading the instructions, I saw it called for waxed canvas. Not knowing anything about this type of canvas, I wondered where I would buy it. Ellis comes to the rescue. There is a comprehensive list of materials, online vendors and brick and mortar shops that carry items needed for projects in the book. Because Ms. Ellis is from the UK, the brick and mortar shops probably won't work for me, here in California. But the online vendors are very helpful.
Some of the other pages I tagged were the pillowcases and bolster pillow. Additionally, a project I am interested in is this big, blocky quilt. While the pattern is very simple, it is nice to have the dimensions already calculated for me.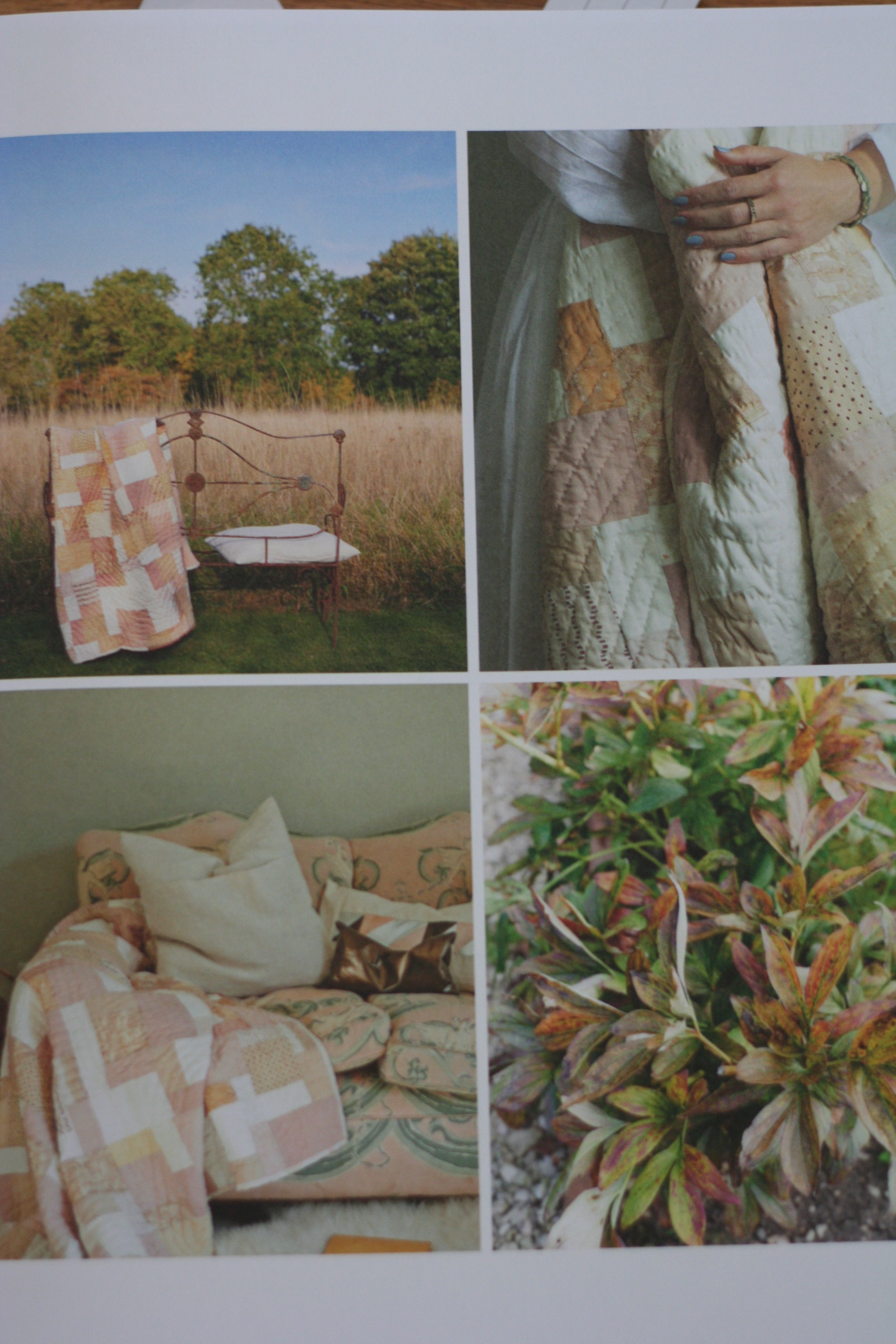 In complete honesty, I can't say I liked each and every project. This is ok though. I doubt there is a single book where I would be drooling over every single idea. Some of Ellis' projects are extremely simple (eg. making a cloth napkin). For a beginner, these instructions could be helpful but really, there must be a gazillion free tutorials on making cloth napkins on the Internet. Conversely, there are projects that seem quite difficult. An example is the Silk Roll-up Blinds. They looks like a project that is a bit more intense than what I am willing to attempt.
Another issue I had was her frequent use of these shimmery silver and copper color leather fabrics. She talks about these at the beginning of the book, telling the reader to look past the shimmery fabrics and take note of the lines of the project. It was like she knew ahead of time that the look of those fabrics wouldn't be to everyone's taste. This left me wondering why she didn't choose a fabric that might showcase the project better and be more to the average reader's liking.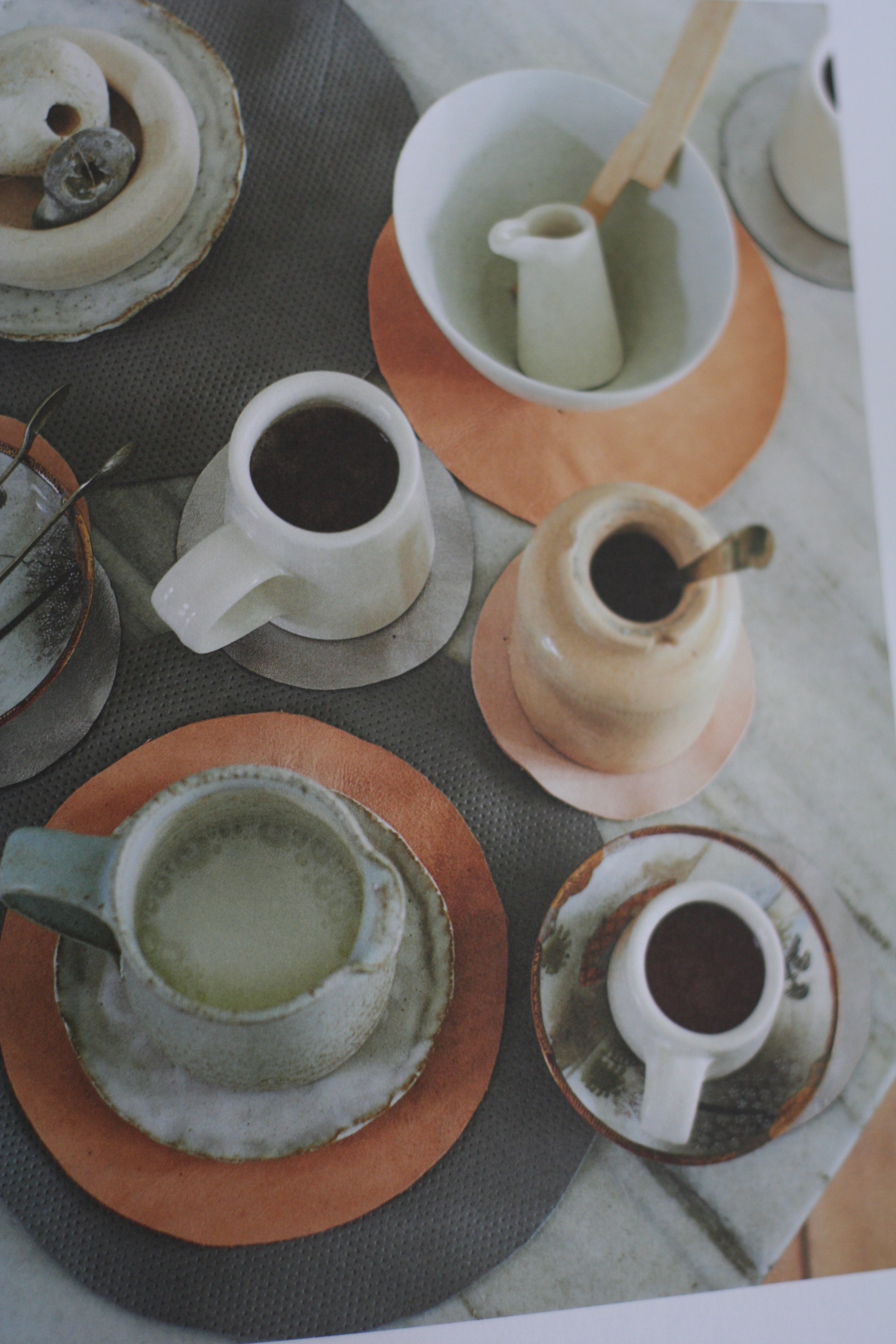 The photo above shows some circular leather coasters. These were a huge turn-off for me. They reminded me of a simple summer-camp type of craft for children. Not to my taste at all.
Home Sewn is a beautiful book with several fun projects for both the beginner and the more experienced sewist. I look forward to putting it to use in the very near future.
I received this book from Blogging for Books in return for my honest review.