I am really excited to share my first Blogger Bundle with you!  For the past couple of months I have been working with a group of awesome quilt bloggers. They will be curating bundles of fabric from my shop for me and I will offer these as both fat quarter and  half-yard bundles.  It has been a really fun experience for me and I am learning!!  There is always something new to be learned, isn't there?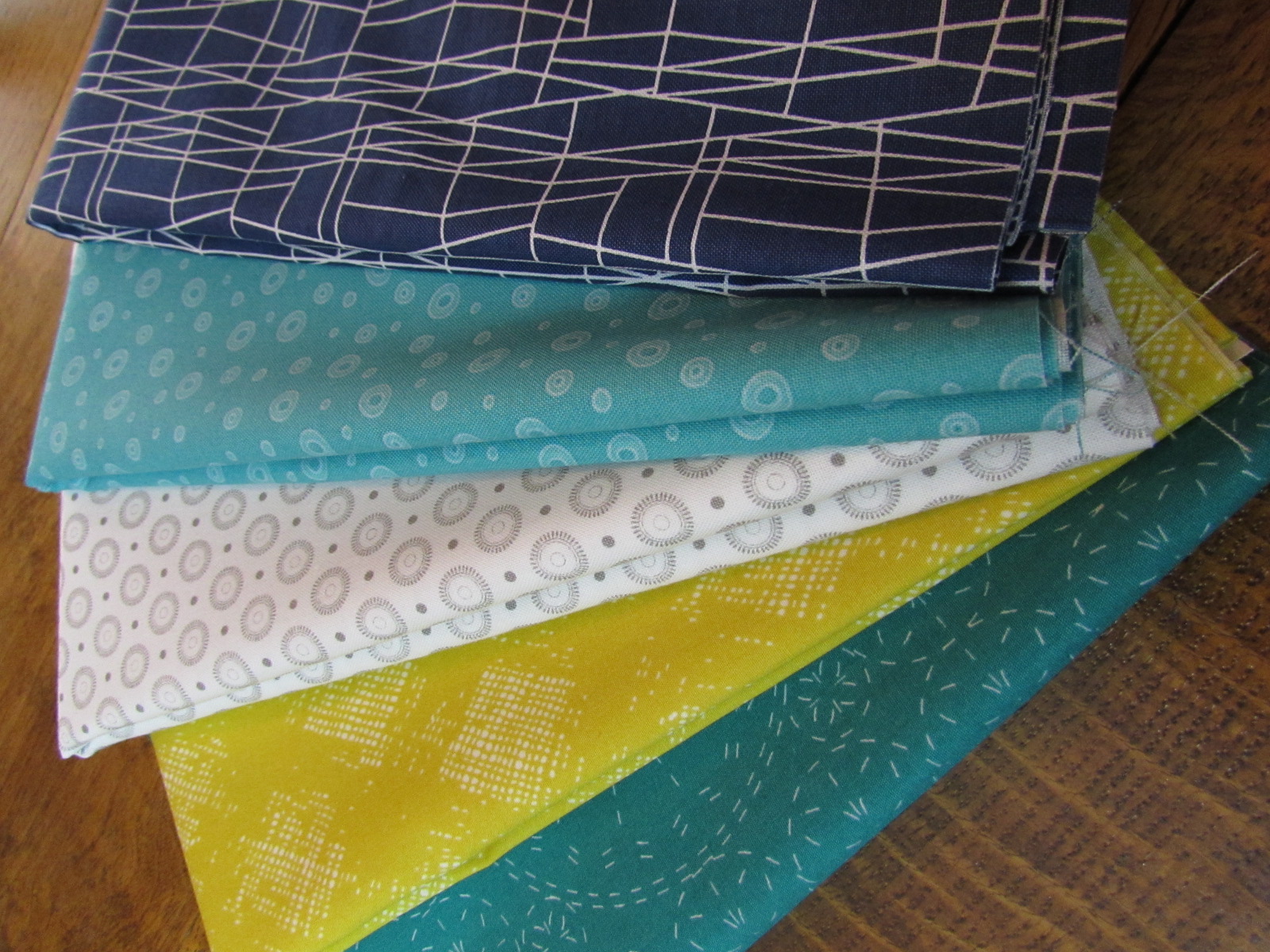 This month's bundle was curated by Sarah Goer.  She writes at Sarah Goer Quilts.  A stay-at-home mom of two school age children, Sarah has a passion for fabric, color and quilting.  She has (already!) taught her two young kiddos to quilt and they will have a quilt hanging at QuiltCon next month.  Sarah and I became acquainted several years ago when we both were starting our blogs.  Since then, we have worked together on several different projects; the most recent of which was when I pattern tested her new Scattered Squares pattern.  I really admire Sarah's use of color.  Her newsletters always contain a few fresh palettes to inspire the reader. I enjoy seeing the suggested colors she offers up.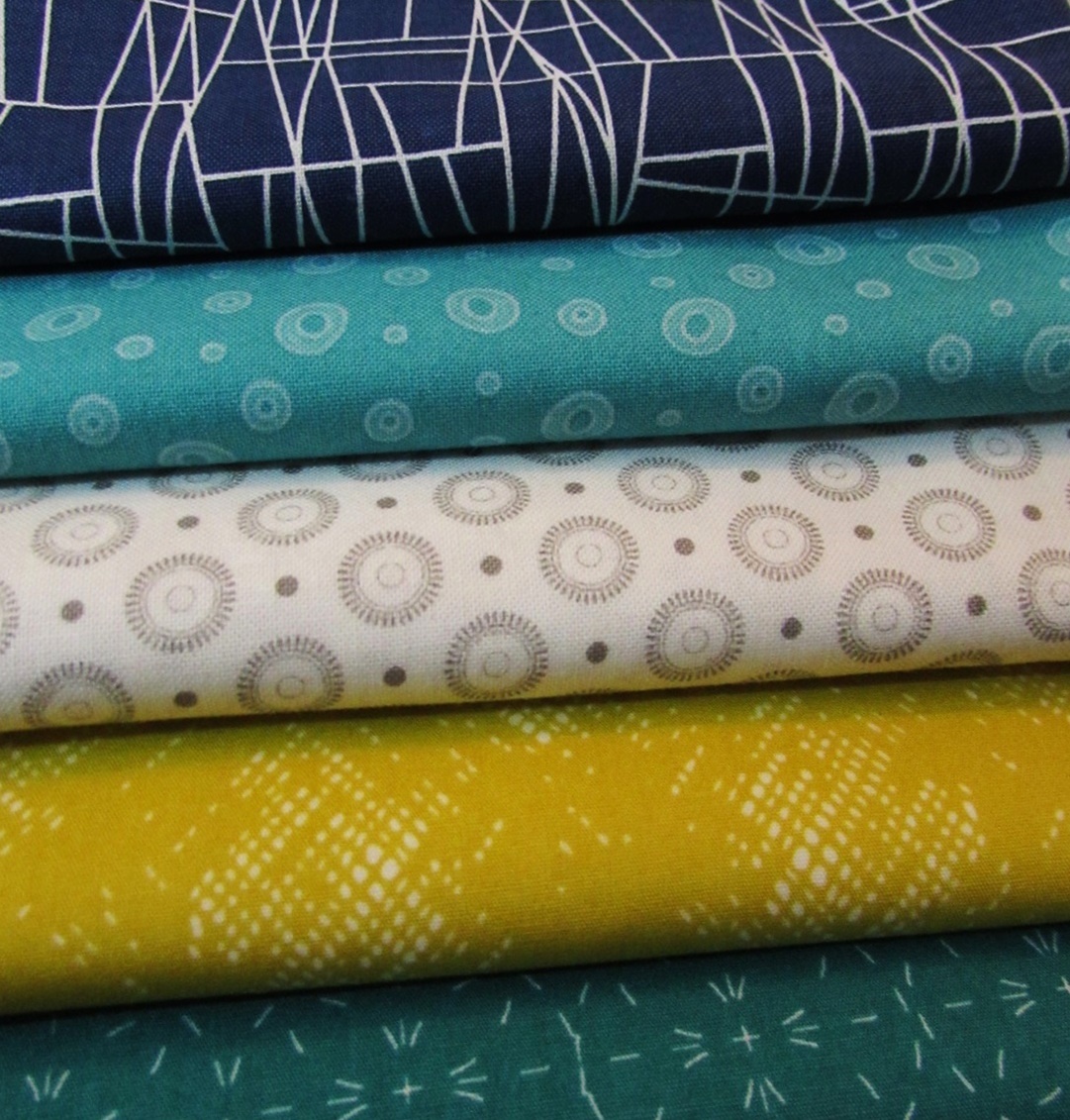 When she agreed to put a bundle together, I knew I would  like it! Honestly, this experience has been so interesting.  I am in my shop each day working with these fabrics; cutting orders and shipping them off to customers. But seeing the collections that someone else puts together reminds me that there are endless combinations to be made with those yummy bolts I have downstairs!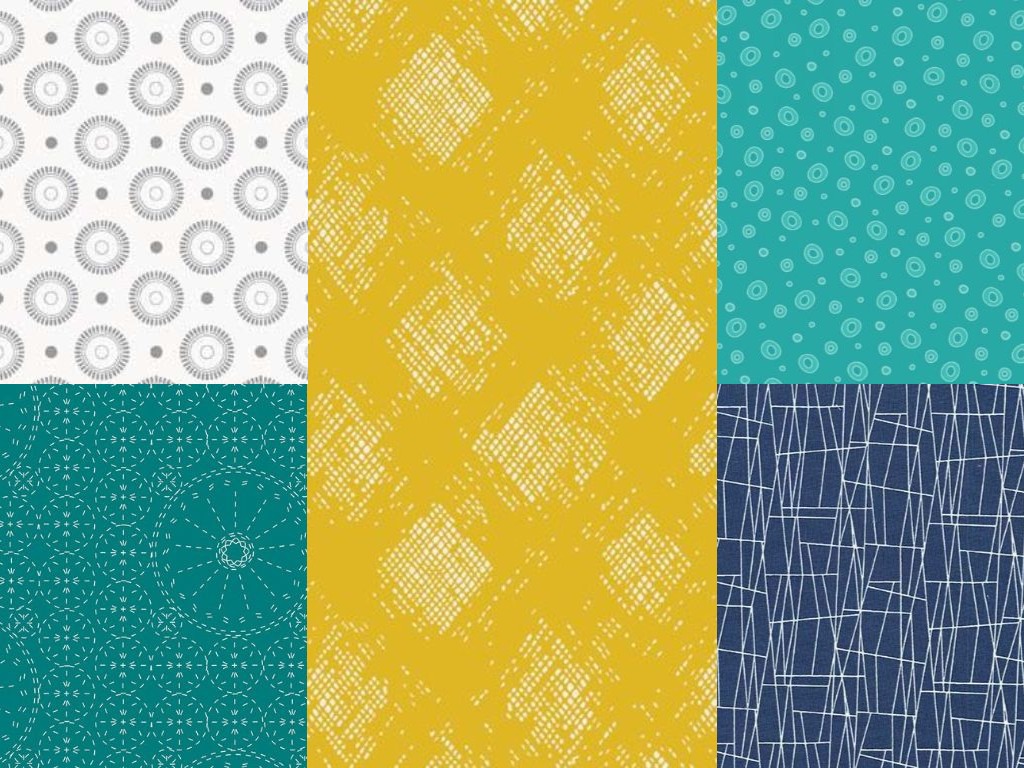 Sarah chose a grouping of teal blue, gray, navy blue and yellow. I was surprised there was no purple in the bundle as that is often a go-to color for Sarah.  🙂
But this bundle works!  It is really vibrant and bright! This collection includes the following:
Terra Firma Sunlit –  from Maureen Cracknell's Garden Dreamer line
Dots in Gray from Red Rooster's Basically Low line
Atomic Web from Michael Miller's Sassy Cat line
Sashiko Florette in Teal from BariJ's Wild Bloom line
Frogland Friends Coordinate by Henry Glass
What do you think of this bundle?  I am curious to hear your opinions.  Also, Sarah has a post up today talking about our project and she even has a bundle to give away to a lucky reader.  Hop over and take a peek.  Maybe this is your lucky day?
Of course the bundle is also offered in my shop.  It will be on sale today and tomorrow only, for 20% off!! (No coupon code needed.)  Prices go back to normal on Friday!