Today Ray and I celebrate our 18th wedding anniversary. Eighteen years on the 18th of April. I like when numbers line up like that. 🙂 This is one of my favorite shots from our wedding.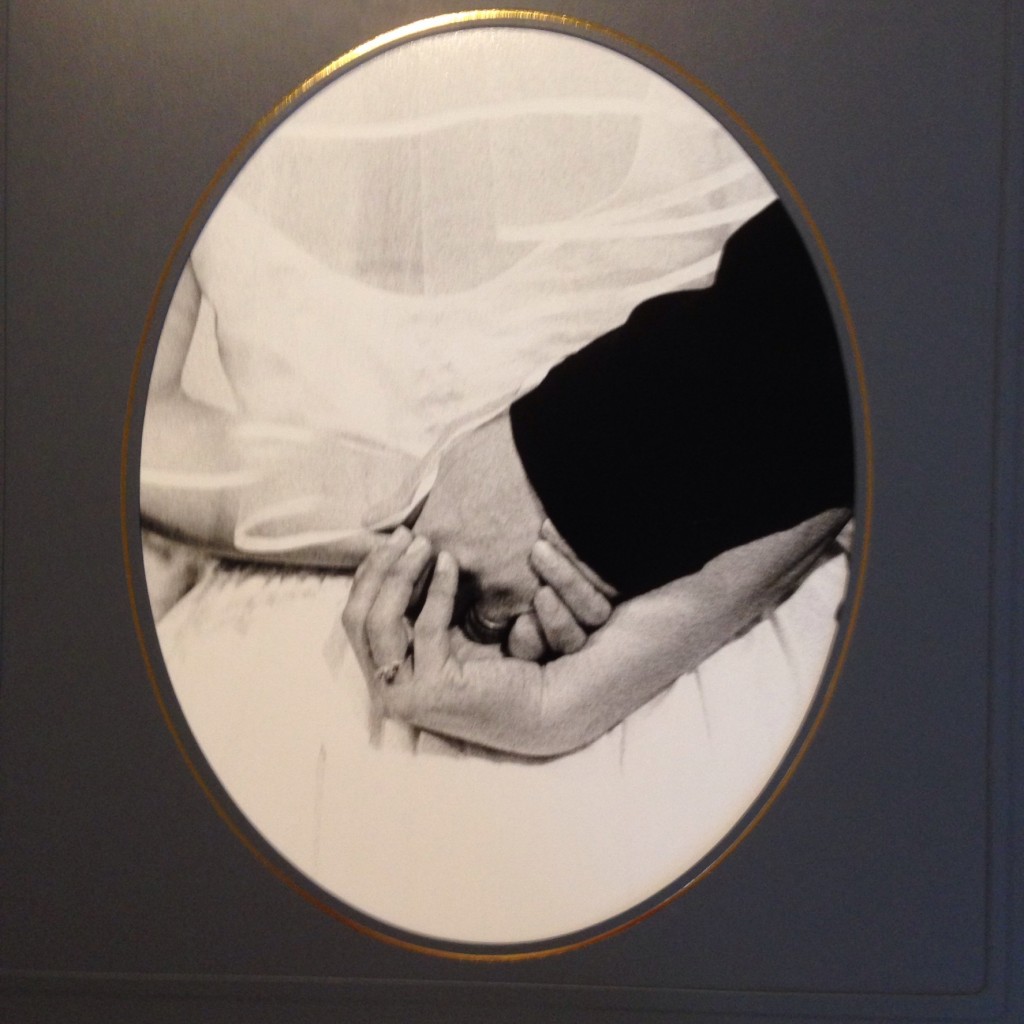 We decided to have a night away to celebrate over the weekend. Ian was available to come hang out with Julia which was just perfect. We stayed at the same hotel that we had our wedding reception at in town, The Holbrooke.  Like many things in this area, it dates back to the Gold Rush and is really adorable. The best part was we didn't have to spend any time driving so we had time to play in the garden, visit with Ian AND spend a bit of time away. Isn't it funny how we take what is all around us for granted? We live in such a pretty little town but we leave to relax.
Mom and Dad knew we were staying there so they stopped by with flowers and a card and asked the girl at the desk to put them in our room. When Mom explained why we were staying there, she upgraded us to the Bridal Suite. We felt very special!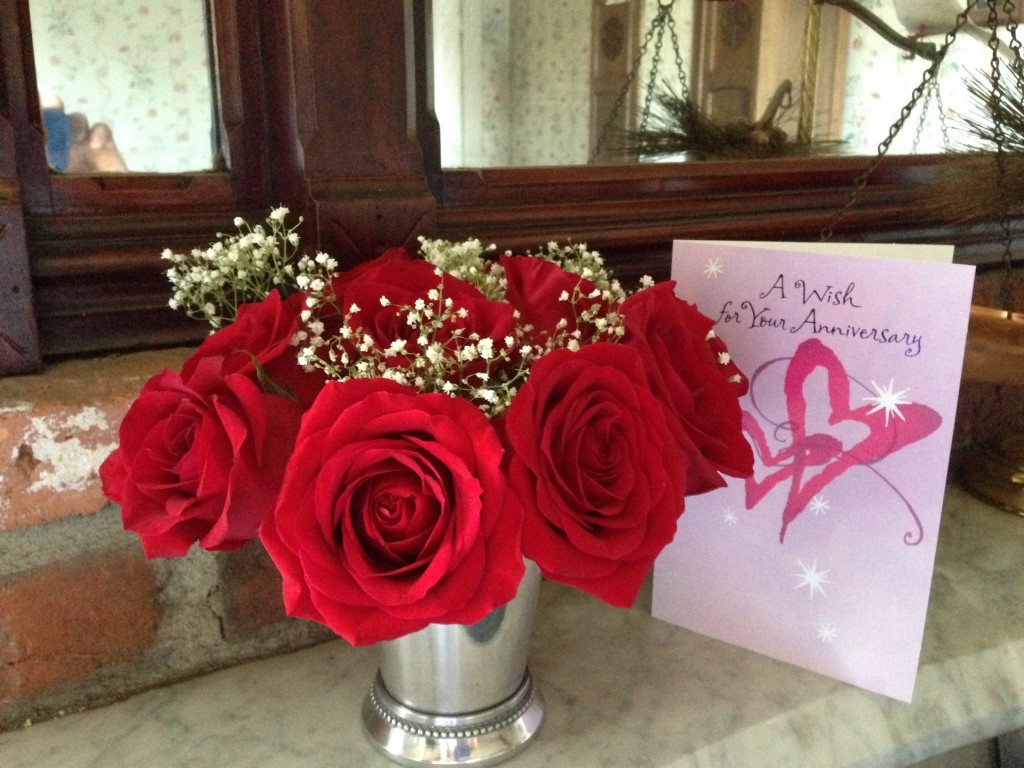 Needless to say, no time was spent in my sewing room. I have so many projects going right now so I want to be diligent this week to make some progress on each. I have been successfully using my Quilter's Planner to keep my to-do list organized each week.  This is the list for this week:
Complete the block assembly for Stepping Stones QAL. (I have about 1/2 of the 143 blocks complete.
Make two items for my Etsy Shop. I need to build up inventory and if I don't do a little at a time, it just doesn't get done.
Finish quilting the art quilt I mentioned in my post the other day. I have just one border left to quilt and I want to make it look like wood grain. Lori has an excellent variation here that I plan to use. Last night I practiced it on paper and it is a simple motif. Should go together with ease.
If time allows, I will face or bind the art quilt.
OK – my list is now public and hopefully I can achieve each of these goals.  What is the plan for your week? Does listing your goals help you keep things straight?
Just for your enjoyment – spring is here!  A few pictures of what is happening in my garden this week.
The clematis are fully blooming.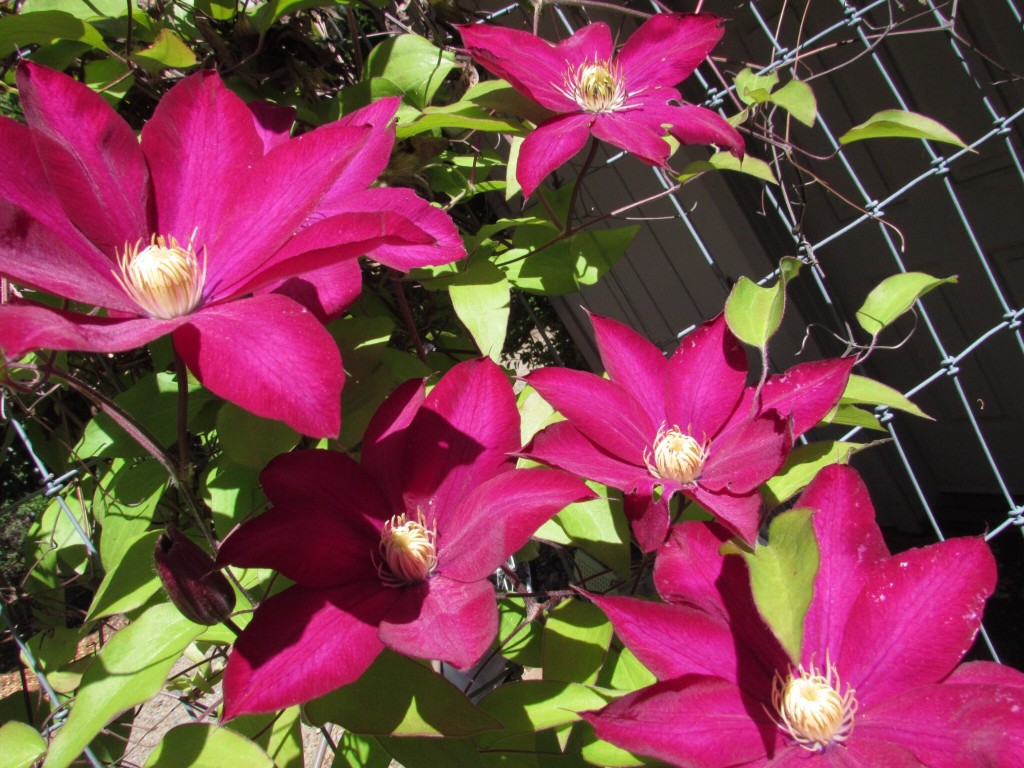 This squirrel decided to hide out in a birdhouse. Last year some sort of critter chewed the opening to enlarge it on two of our birdhouses. I actually made (with help!) this birdhouse one afternoon in Ray's shop. He was giving me a woodworking lesson which was a lot of fun.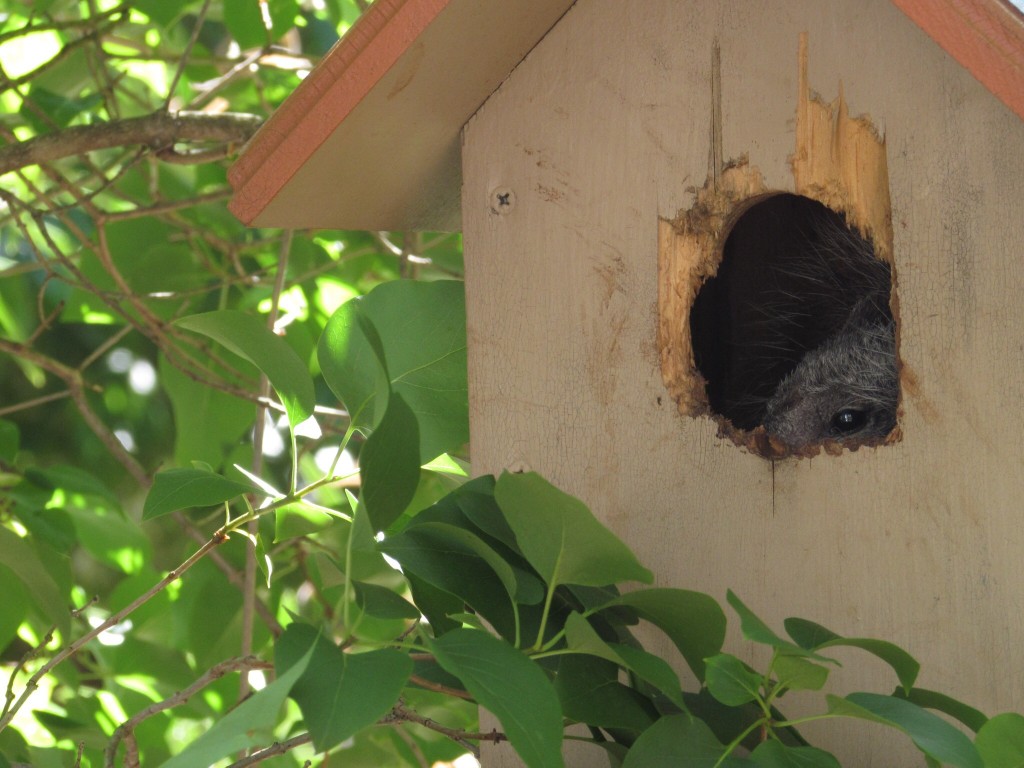 Roses are all starting to bloom.  They will be spectacular in a week or so.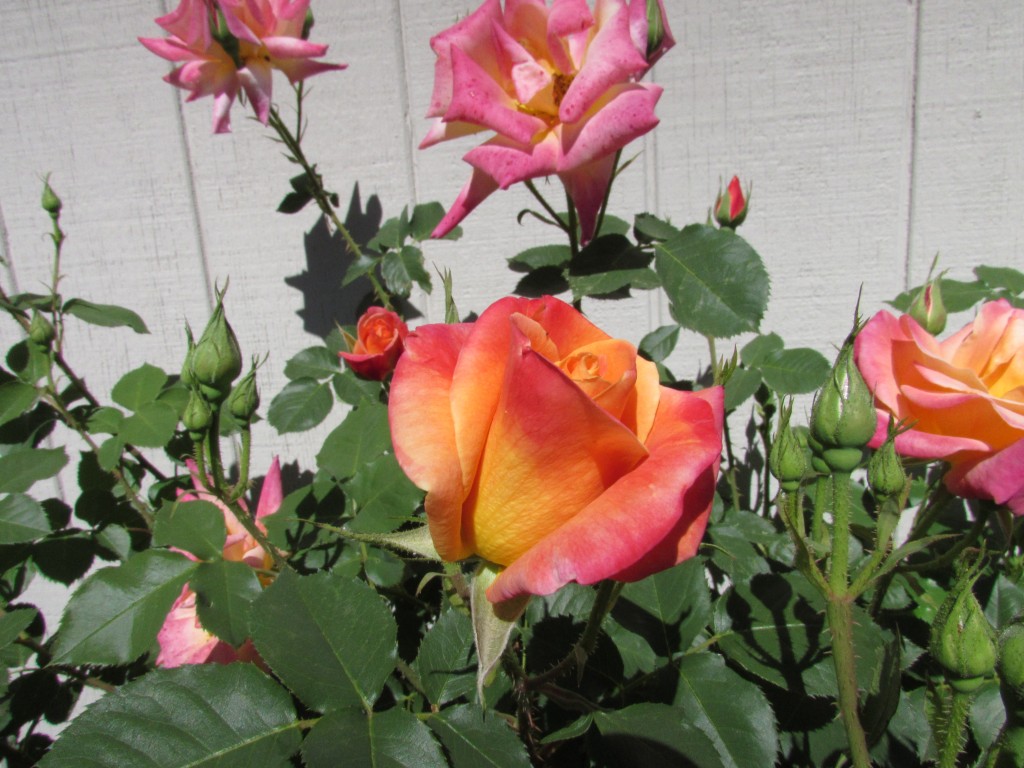 Artichokes are growing! This plant is fairly prolific. We will probably yield a dozen artichokes from it.  Ray has all sorts of lettuce growing and we should be picking some by the weekend.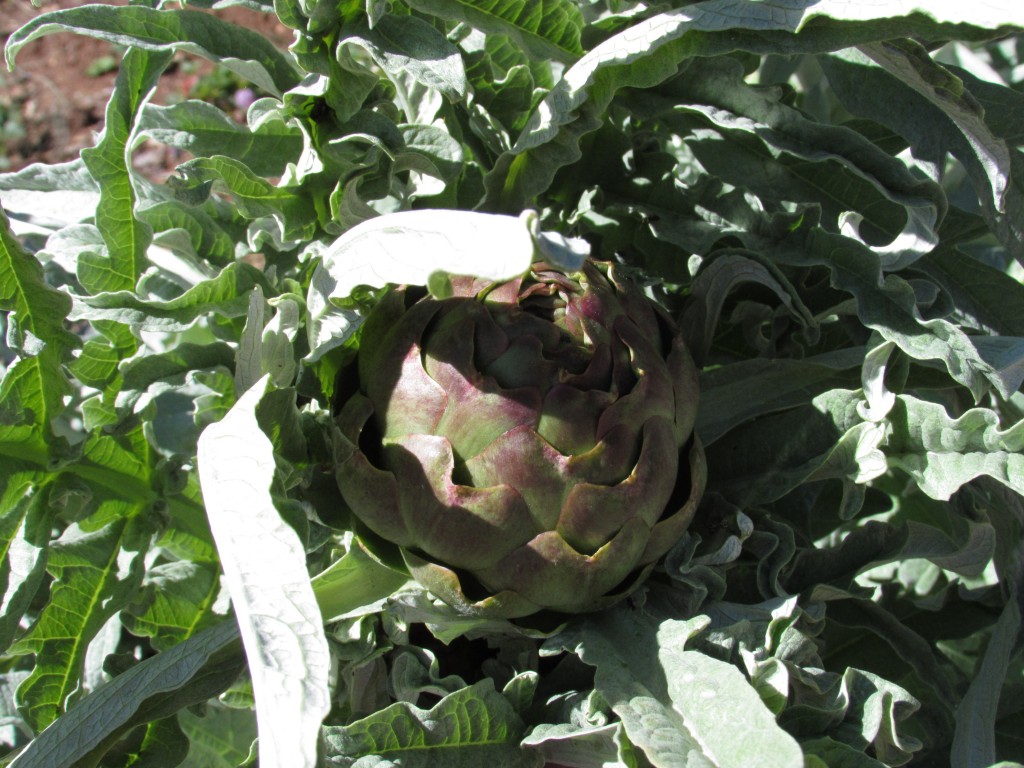 Hope all of you get a nice mix of outside time (weather permitting in your area) and sewing time!
Linking up (for the first time) with To Do Tuesday at Stitch All the Things.