Have you seen the gorgeous floral collage quilts popping up lately?  I have seen a number of them at the last couple of quilt shows I have attended.  One was a dressmaker's form made of flowers and at the last quilt show, there was a really pretty rooster wall hanging made of floral fabrics collaged together.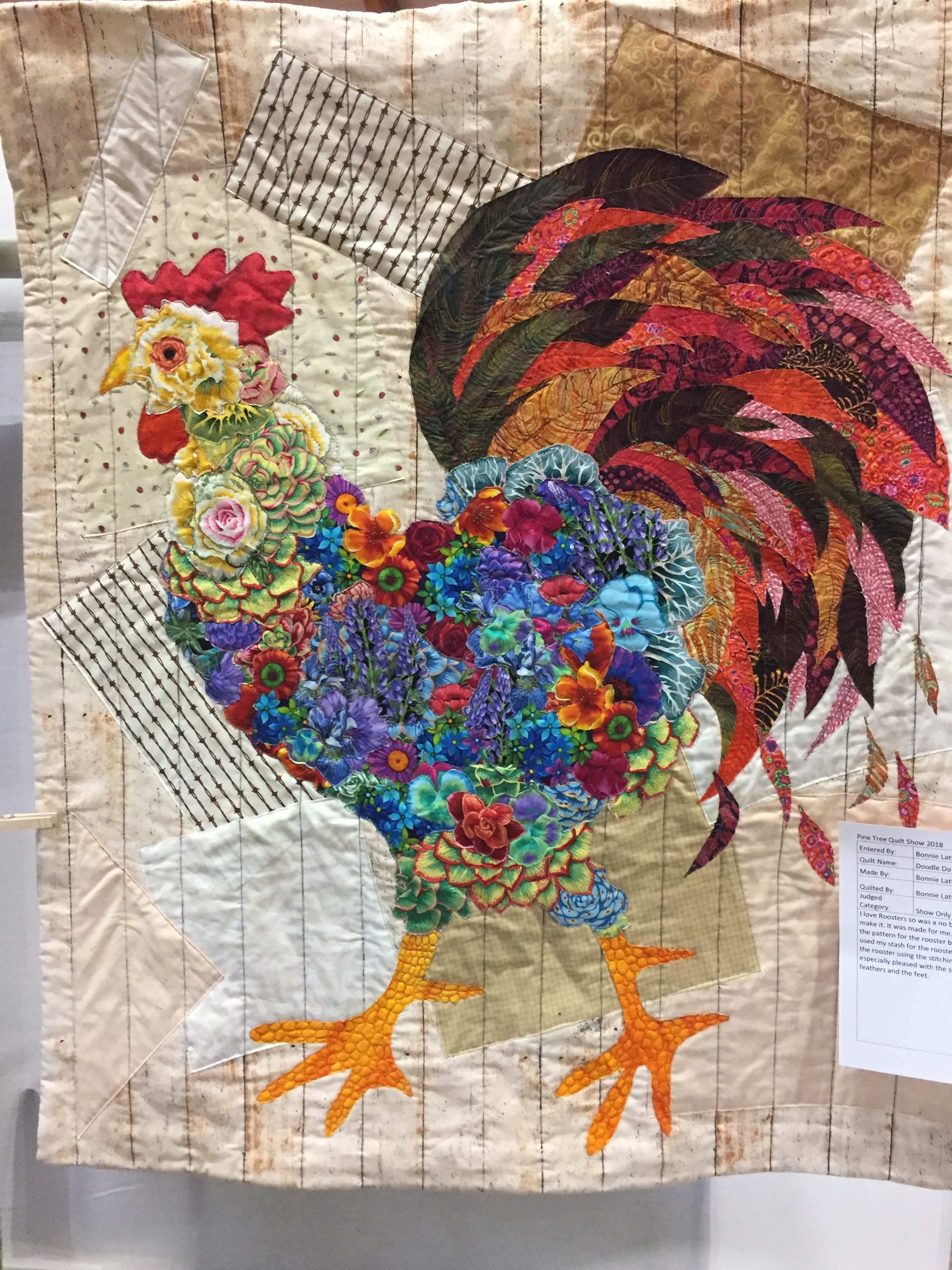 The patterns are the work of Laura Heine.  The more I see these, the more smitten I become.   She has designed all sorts of patterns that utilize this collage method.
I love this one. The giraffe was created against a background of Carrie Bloomston's Story Newsprint fabric.  This is one of my very favorite Bloomston fabrics. (If you want a better look at it, click here because I carry it in the shop.). It makes a fantastic background for this design.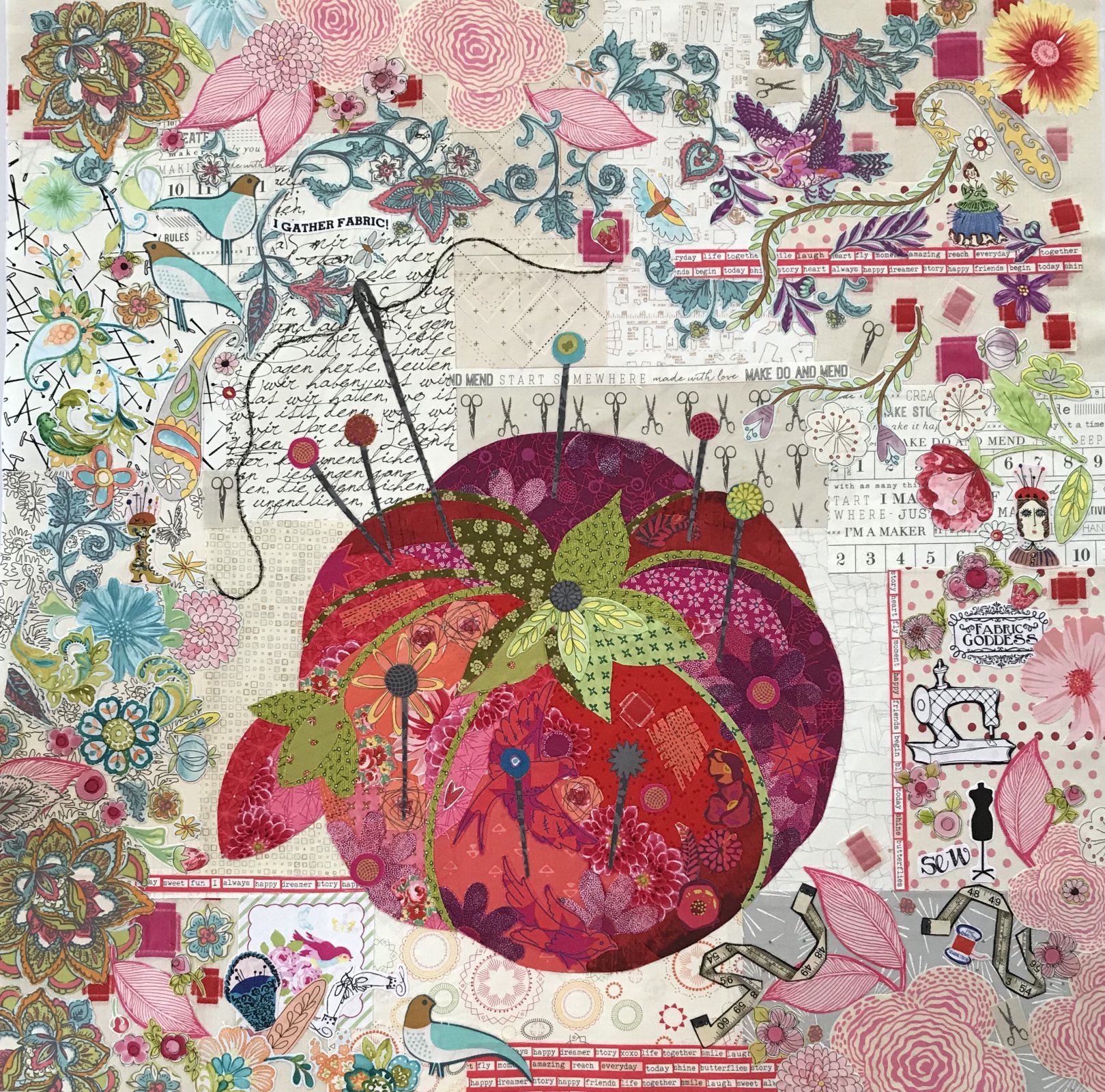 Laura doesn't just use animals (though she has many) but also cars, campers, birthday cakes, pin cushions and even Santa.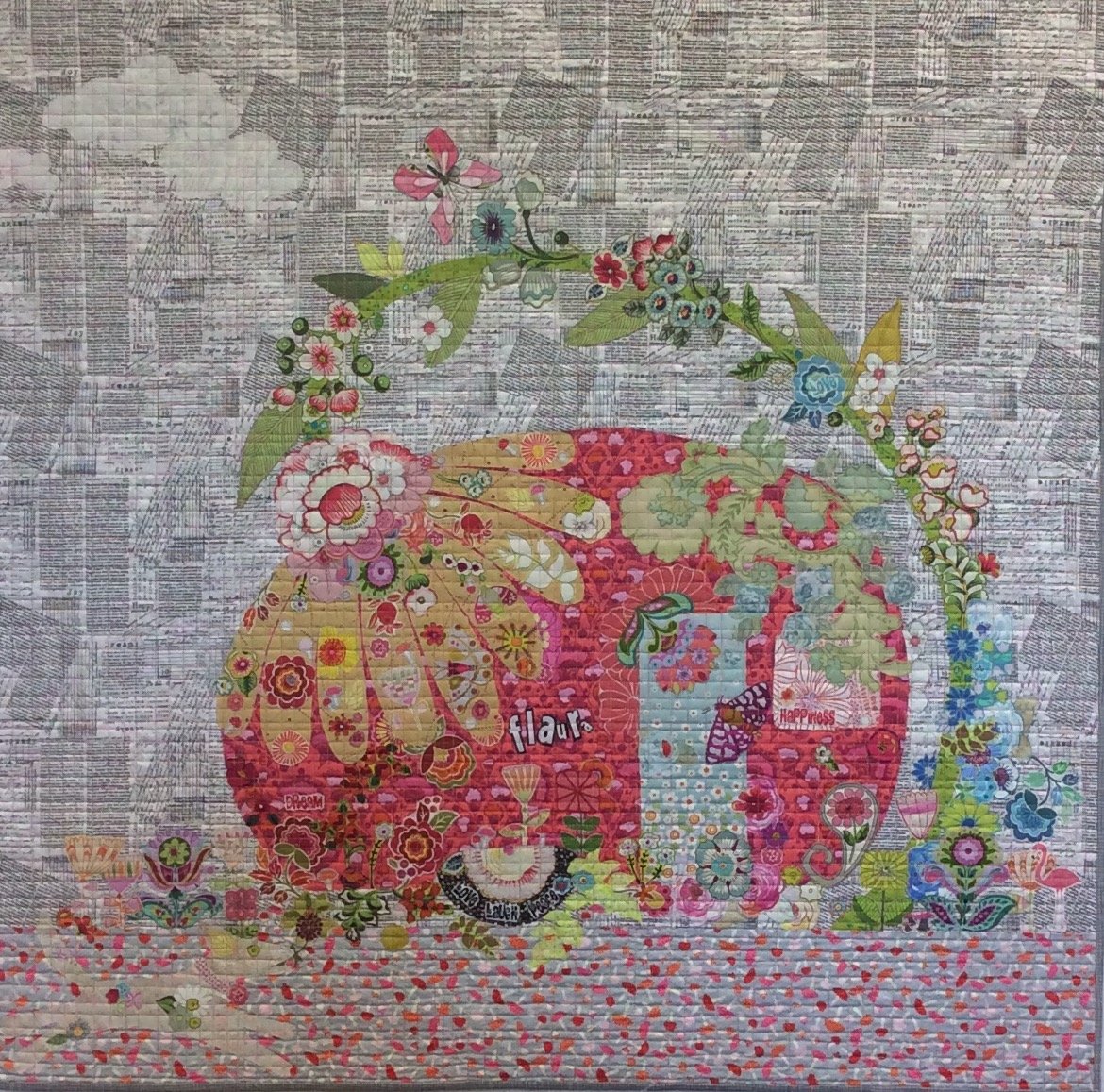 She uses the collage technique across all sorts of fun themes.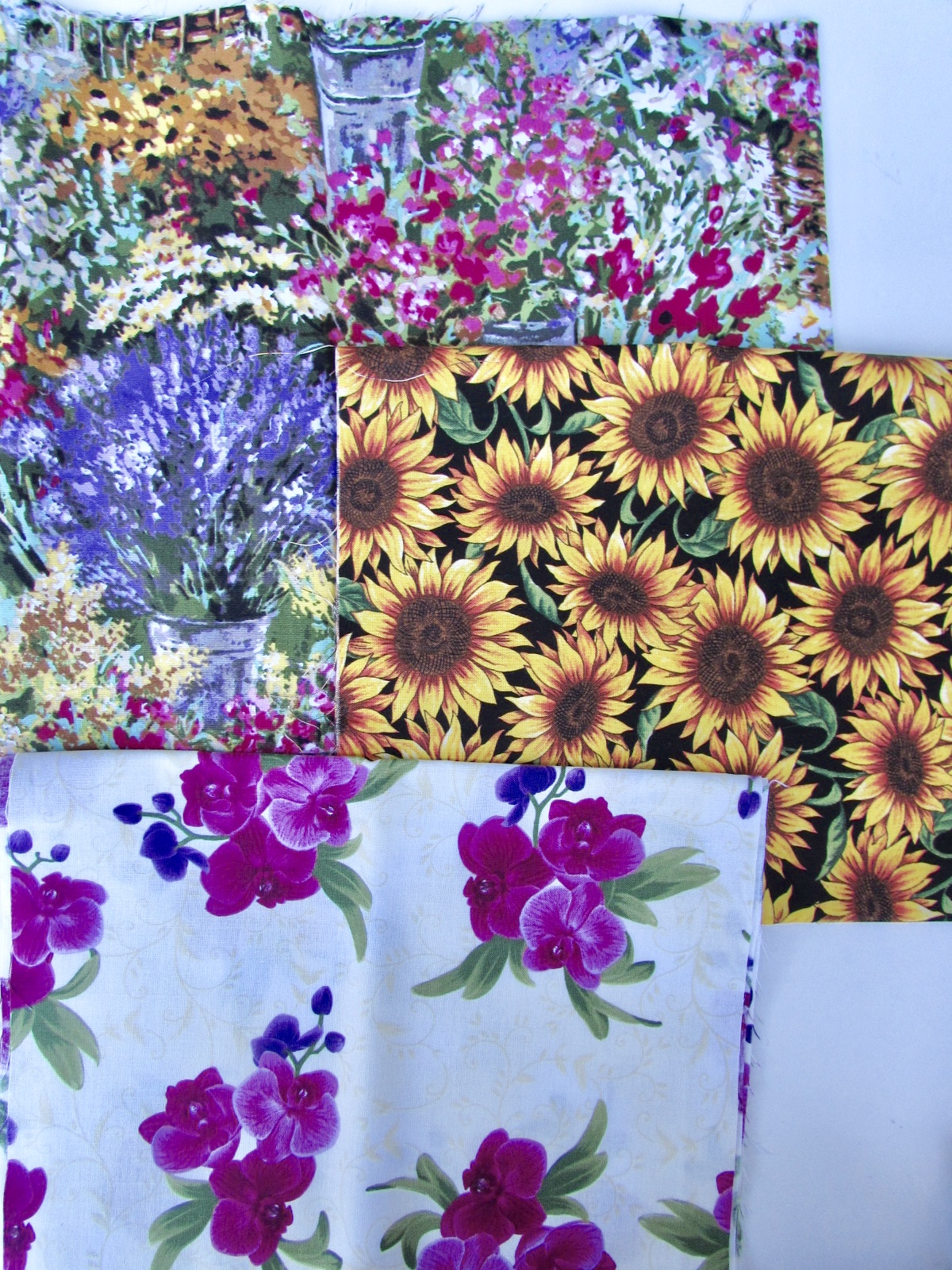 Last week, while I was shopping at Ben Franklin, I picked up three floral pieces, just 1/4 yard each. I've decided to start collecting florals and to attempt one of these patterns. I think smaller floral pieces are adequate and in fact, I could have even bought an 1/8 yard cut. These three are really pretty florals and the colors vary greatly.  I did that intentionally as I don't have any plan yet so I am unsure if I will only use certain colors or the whole rainbow.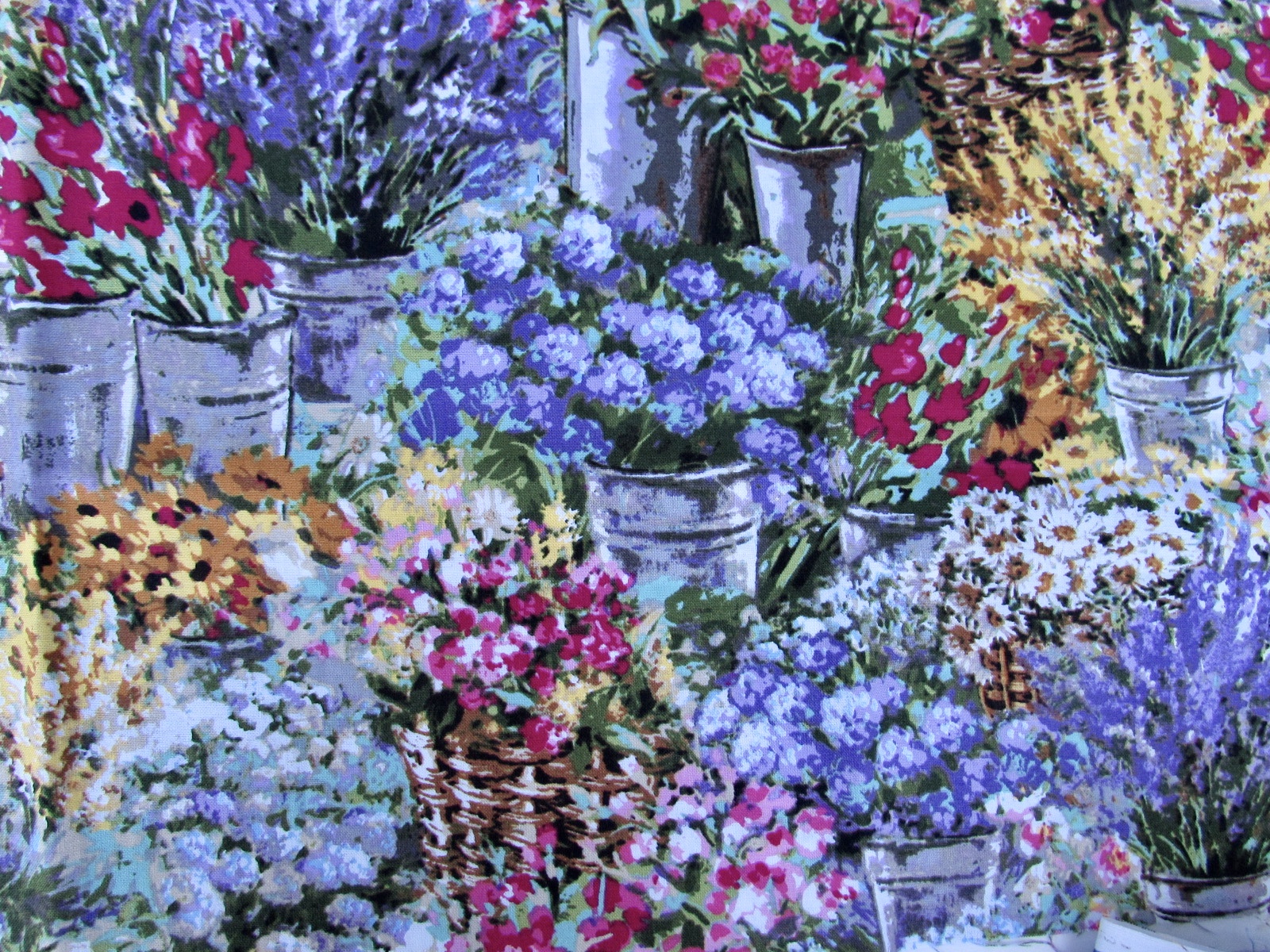 This particular Timeless Treasures fabric is so pretty. It looks like a water color to me.  Cutting it up for the floral bits will be perfect for this sort of project.
When I got home and went to put these away, I decided to do a quick scan and pull any florals I already had.  To no one's surprise, I had plenty!  Isn't it amazing what we have tucked away, here and there!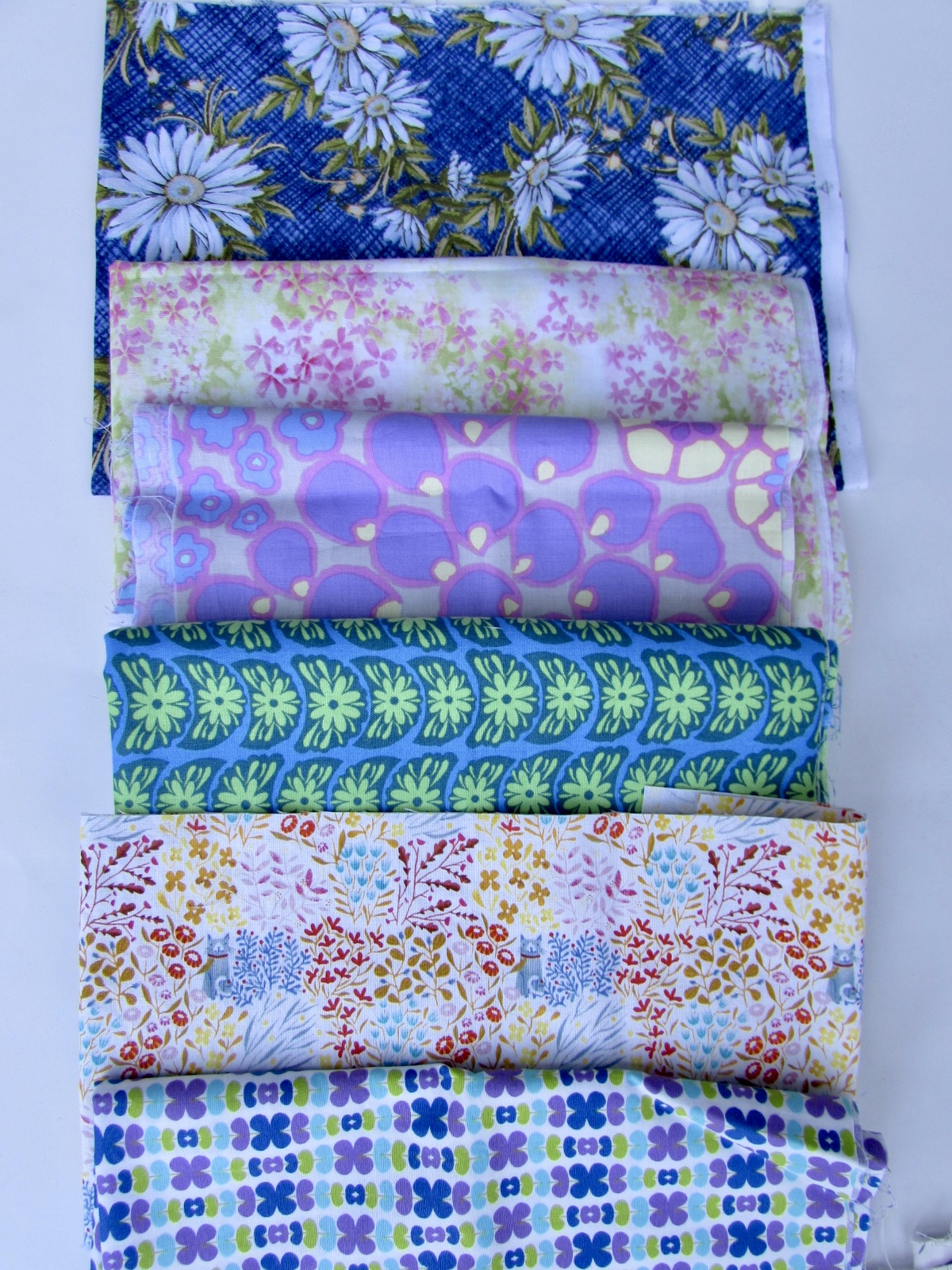 Florals, florals, and more florals.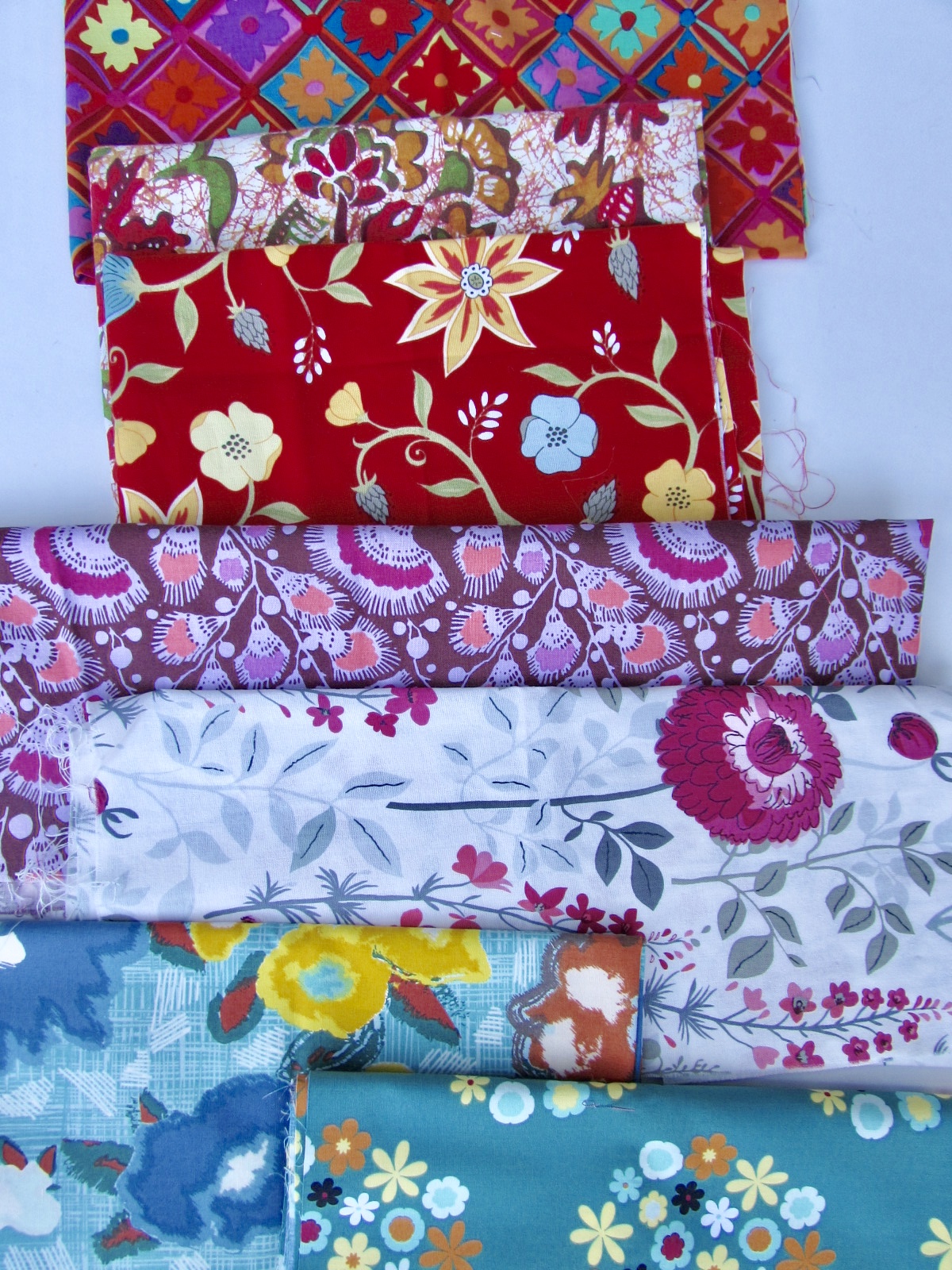 Reds, purples, teals, blues, pinks and greens.  All kinds of flowers!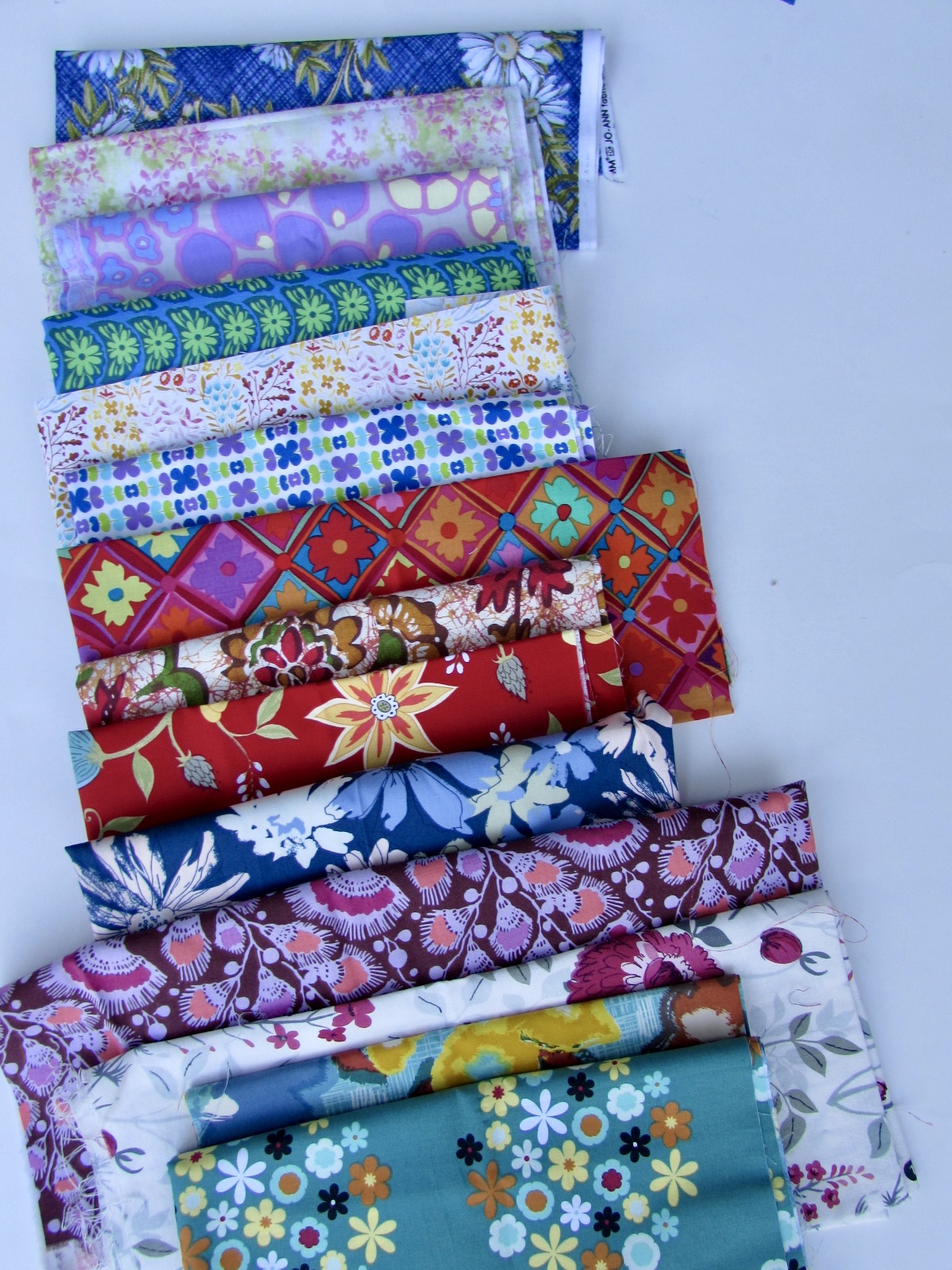 Before I go any further with this, I need to pick which pattern I want to attempt.  Then I need to do some research and see whether anyone has any tips on these patterns.  In fact, have any of you tried one of these?   If so, I would love to hear your thoughts on the pattern and the collage process.  I don't think I should purchase anymore florals until I have a plan. Also, I have a few things in the works that I need to finish up before starting this.  It is fun to look forward though and add this project to the list (the long, never-ending list!)
Linking to Molly Sparkles Sunday Stash link up as well as Main Crush Monday!