We had one of those weekends where things didn't go as planned. Julia had invited several girl's for a sleepover on Saturday night to celebrate her 15th birthday. Friday afternoon she started looking a little peaked and by Friday night she was feeling lousy. Saturday morning she cancelled the sleepover and parked herself on the couch, where she has spent the vast majority of the weekend. Poor girl – feverish, headache and all congested. No fun.
So, instead of celebrating her birthday, I snuck out to get her some dvd's and run a few errands.  I passed a thrift store that supports our local Hospice organization and saw that they had a bunch of office/desk chairs out front. I have been sitting on an older chair that is fairly uncomfortable. I ran in and bought one of their chairs – very comfy and it doesn't have any arms so it can hug up close to the machine. Yay! While there, I had to at least take a quick peek at their little craft area. Sometime there is fabric there, sometimes not.  I happy to see a few bundles of fat quarters on the shelf which I promptly purchased, brought home, washed, dried and ironed them. I was on a roll!
Love these autumnal prints. Especially the gray/rust piece at the far right.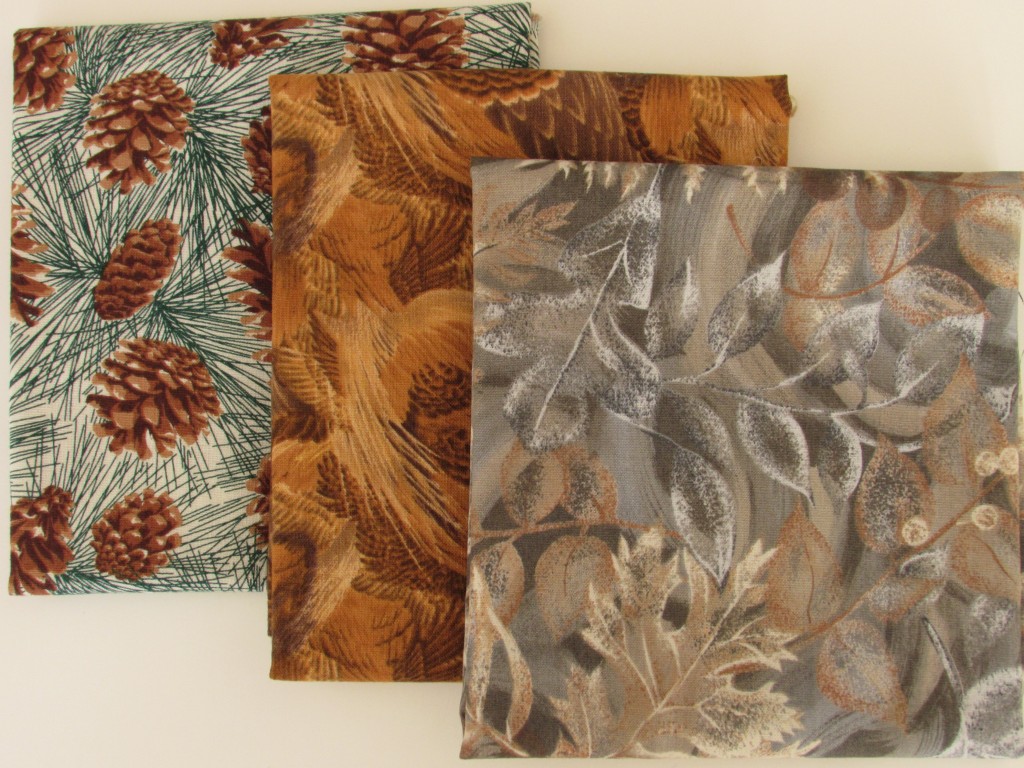 Here is another bundle.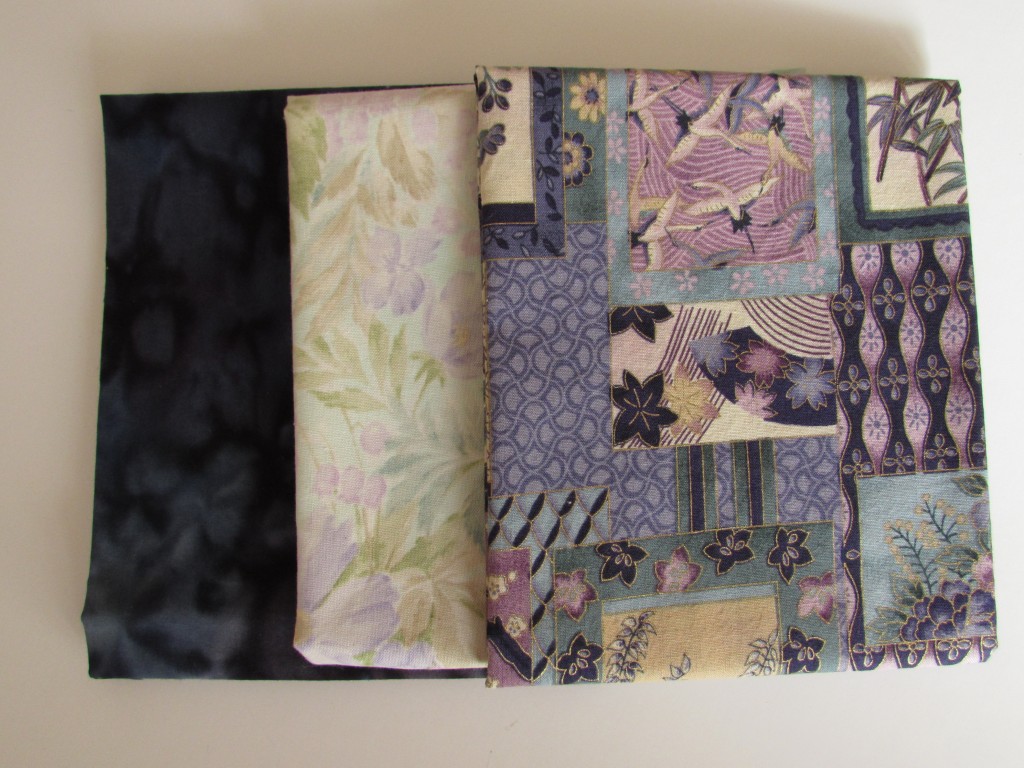 The black batik and the Asian looking print on the far right are great – the piece in the middle is only so-so.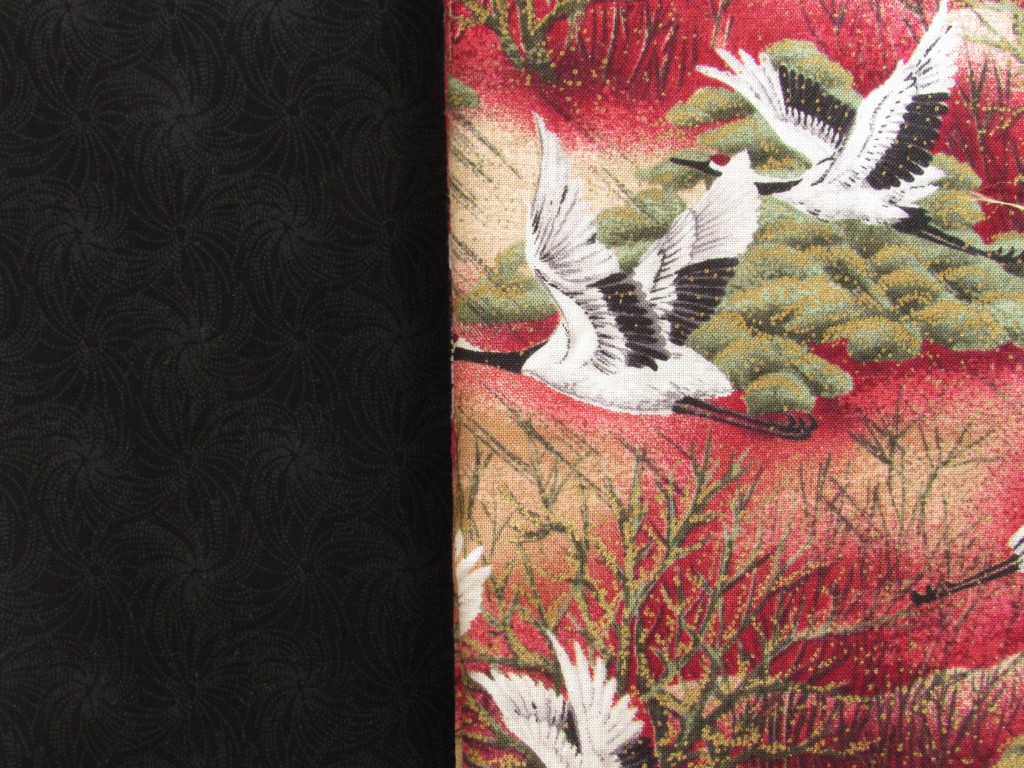 These two are nice additions as well. Black is always quickly used and I love the geese on the right. Eight fat quarters for about 50 cents each. Score.
I also want to share my May is for Makers pattern for this week. It has been years since I have made a dress but the time has come. I chose the Washi pattern. You may have seen this floating around for a bit. The Washi dress was designed by Rae who blogs at Made by Rae.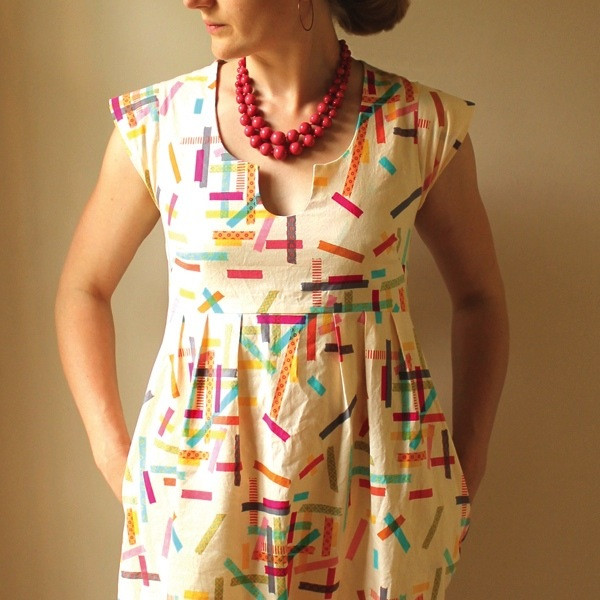 I love the neckline and the side pockets on the dress and the fact that the back is shirred with elastic thread. It looks like it will be very comfy which is what I am all about. My list of projects is growing really fast so I'd better get busy!
I need to get to work on:
Washi Dress (though I don't have the fabric for that yet)
Fleur Mini
241 Tote for myself (I started pulling fabric for that today)
Finish sewing the binding on the Stepping Stones Quilt (almost done!)
Prewash fabric and start cutting out the Courtyard Tiles project with my Dear Stella fabric
Ok, get ready, get set, go! What is your list looking like these days?
Check out "Link Ups" at the top of the page to see my favorite places to link to.